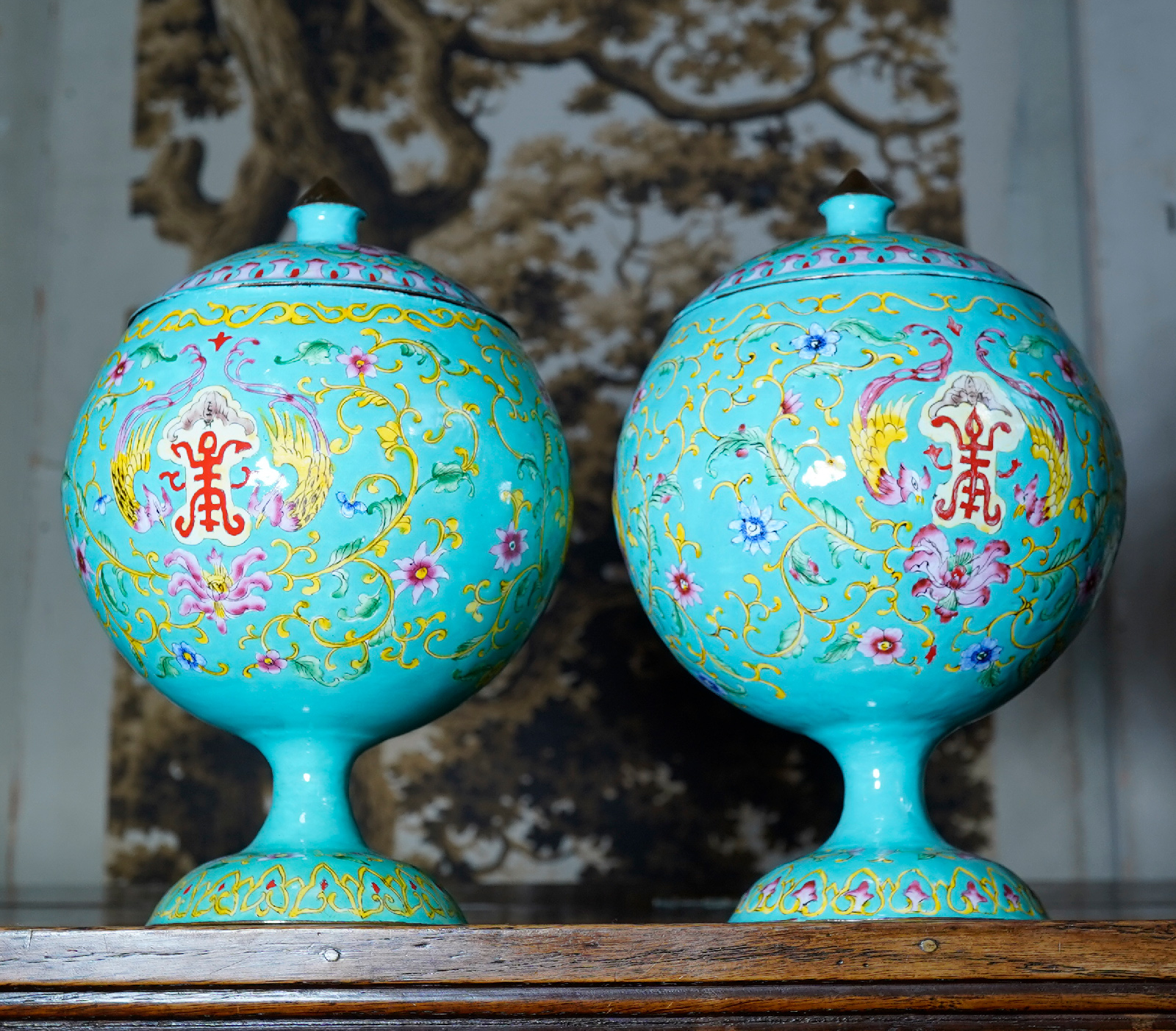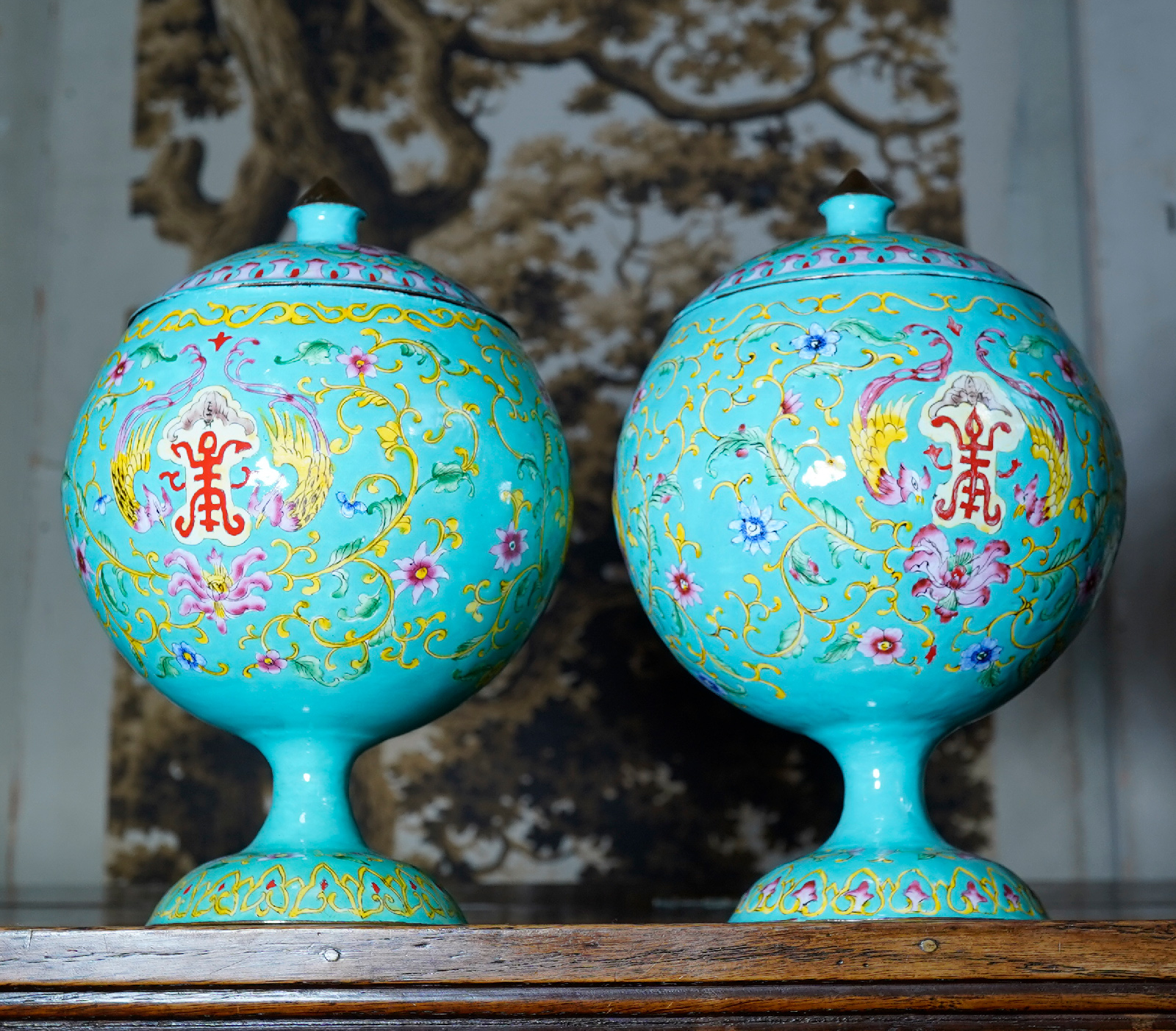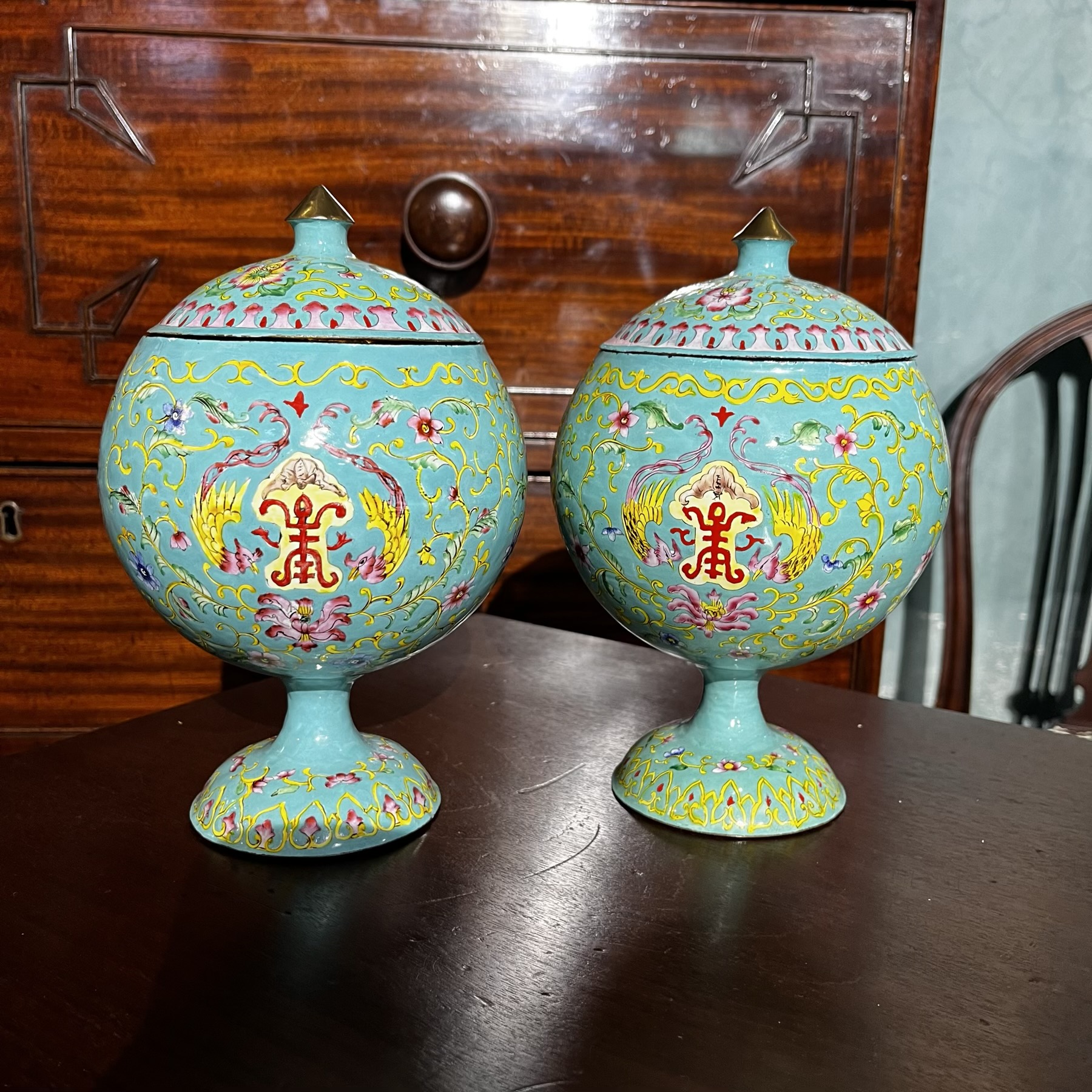 Pair of Chinese Canton Enamel covered globular urns, turquoise c.1900
$950.00 AUD
Pair of large Chinese Canton Enamel urns & covers, the globular forms on short stem with spreading foot, enamelled all-over with scrolling foliage, with repeated red character motifs flanked by phoenix, on a soft turquoise ground, the lid with conical gilt knops.
Later Qing Dynasty,
Circa 1900.
20cm high, 14cm wide.
Condition: small enamel restorations to rim and leg of one, the other is in excellent condition.
In stock
Compare list