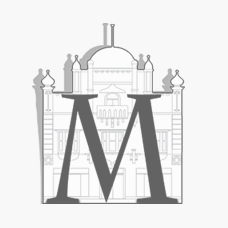 Sevres porcelain ormolou mounted dish, Louis Phillip, 1844
$640.00 AUD
Sevres style ormolu mounted dish, the deep blue ground with central 'LP' monogram for Louis Phillipe, within an ornate gold border, the ormolu mount with fruiting vine rim and handles, the tall legs supporting swags of flowers.
Hand=painted 'LP' mark and date for 1846, also inscribed marks including 44, and decorators mark including '9.9.43'.
Probably Sevres porcelain and ground colour, dated 1844,
the ormolu from the later 19th century.
| | |
| --- | --- |
| Condition | minor wear to the LP |
| Size | 23cm wide |
| References | The curious aspect of this dish is the mark: it appears to be hand painted, as is the LP monogram to the top. This is odd, as they should be printed. The porcelain appears to be Sevres, and the inscribed 44 would suggest 1844: the painters mark, however, claims to be 9/9/43- a year before the piece was made! Combined with the painting instead of transfer, it appears the dish is a Sevres second, which was sold with just the blue ground, and decorated in a Paris workshop not long afterwards. The ormolu was used to enhance the image of the piece at the same time. |
In stock
Shortlist