Sale!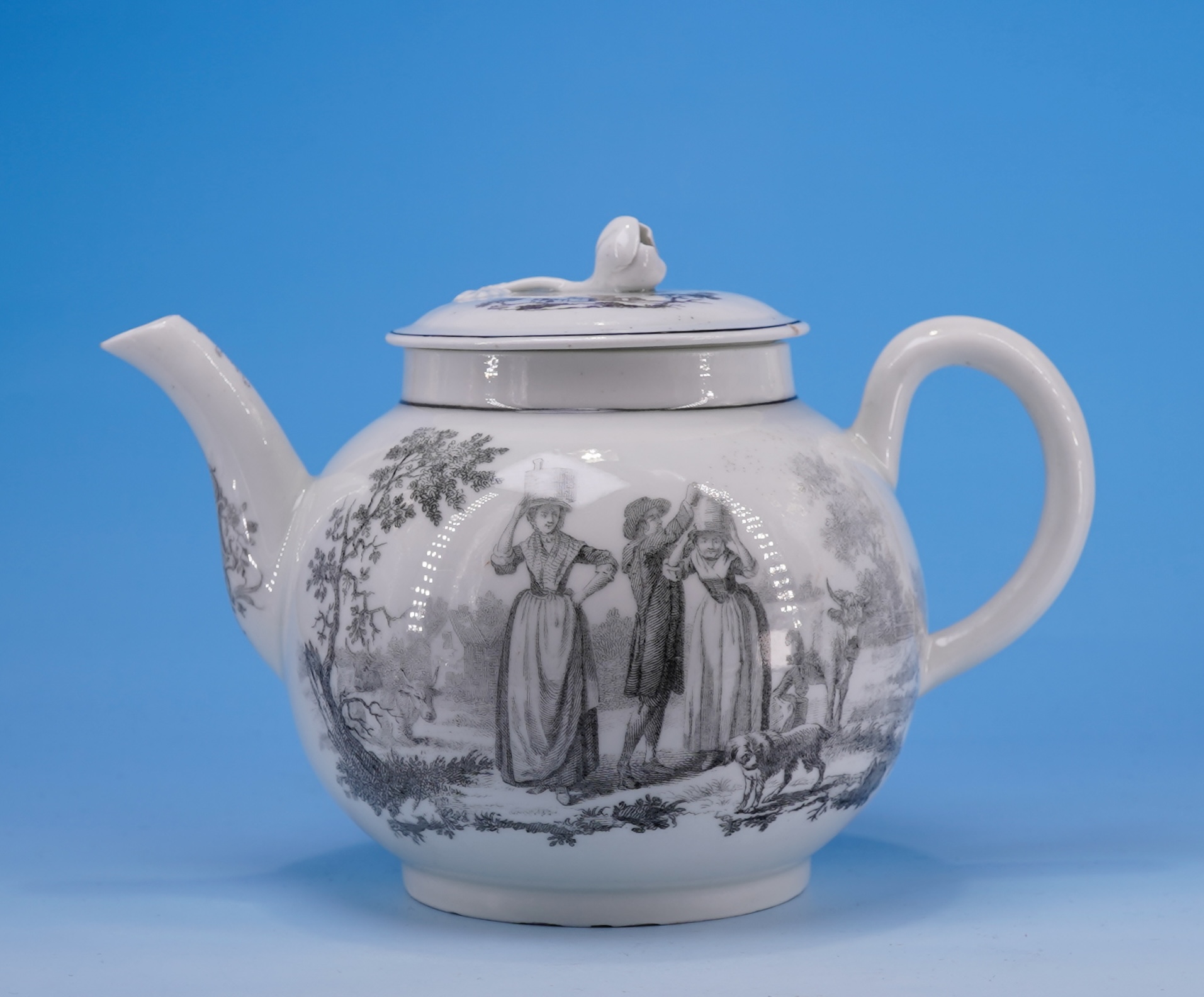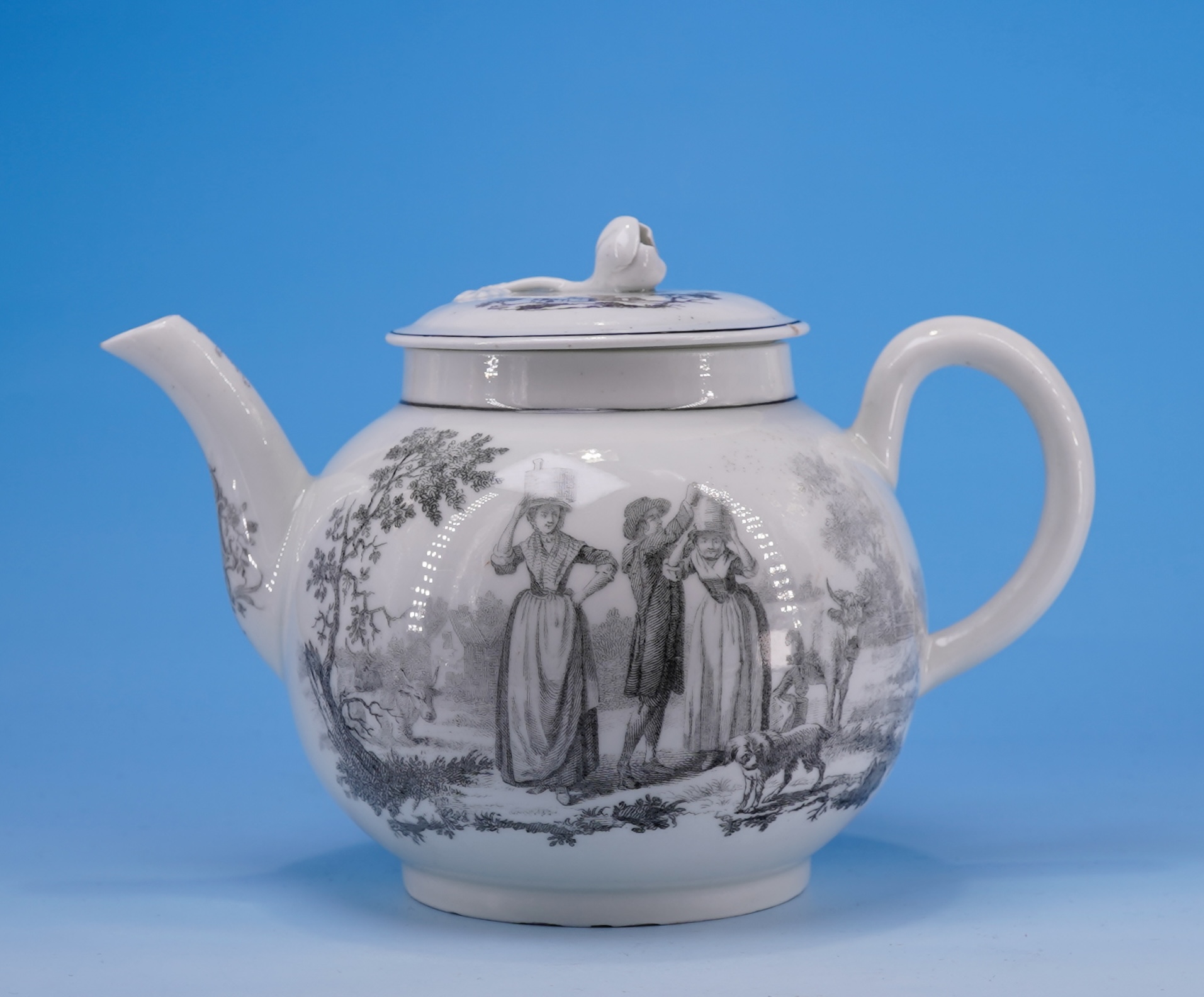 Rare Worcester teapot with rare prints, 'Farmyard Scene', 'Milkmaids', c. 1760
Rare Worcester teapot of globular form, printed with uncommon 'Farmyard Scene' on front and rare version of 'The 'Milkmaids' print on reverse.
Unmarked, circa 1760
fine chip to spout, matched lid with small chip.
19.5cm
Ref. 18th Century English Transfer-printed Porcelain and Enamels Pls 2.47 p. 102-3 This is a very rare version of 'The Milkmaids' print as it shows the ' third milkmaid milking a cow' , has a dog in the foreground, and has no hayrick.
Comes with a letter from English expert Norman Stretton, 1986, outlining other examples of this rare type.
In stock
Compare list