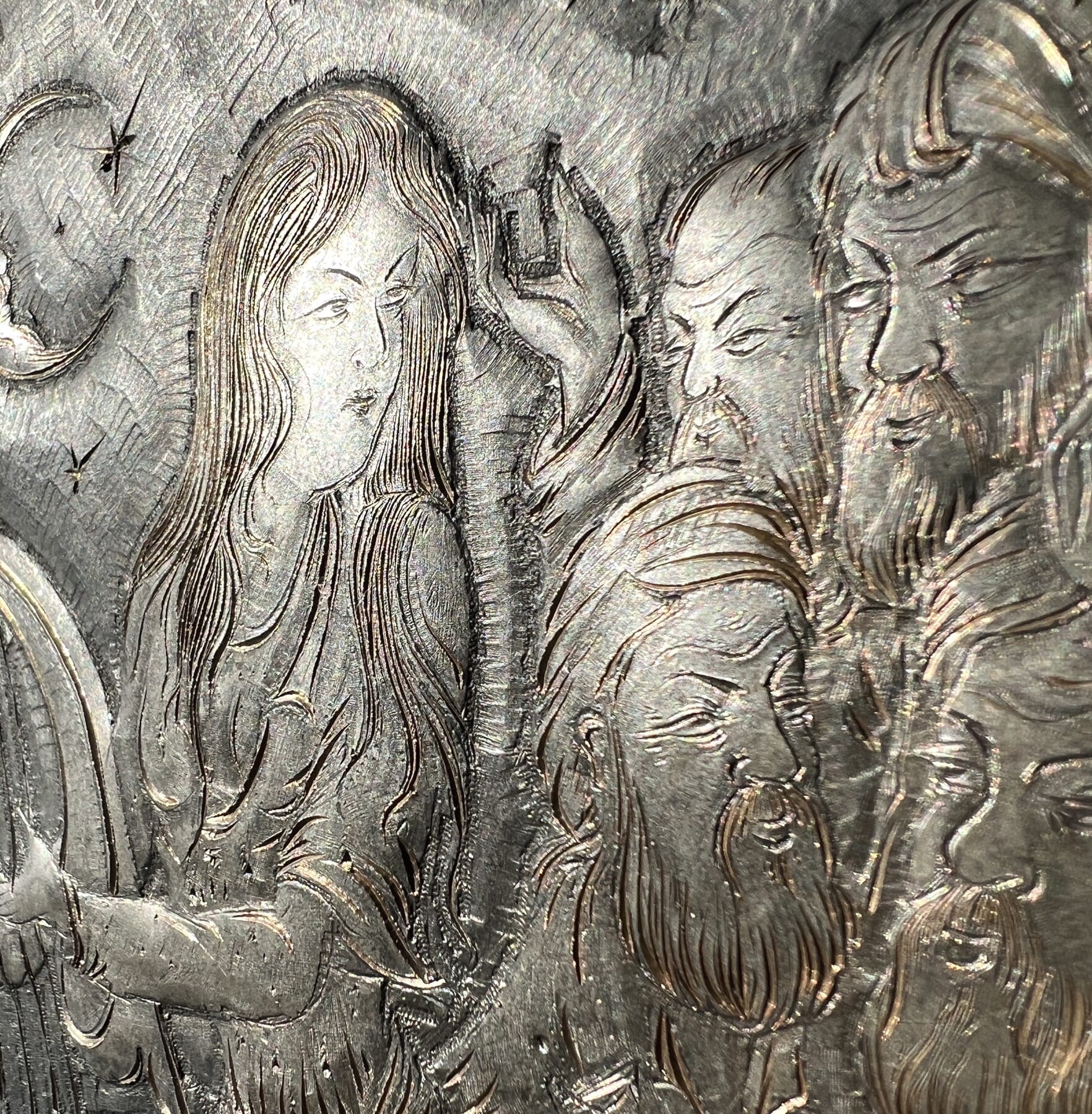 Qalamzani is the Iranian metal-craft method of embossing, then incising, designs into base metals. This can be copper, silver, tin or nickel. The surface is often different, for example a silvered surface with copper beneath; or a blackened surface with silver beneath. When the craftsman uses a sharp tool to inscribe through the upper metal, the colour of the metal beneath is revealed in contrast.
The technique has been in use for over 1,000 years in the region, and is still popular today.
Two distinct styles can be found, the Tabriz and Isfahan styles. Tabriz uses more chiseled bright-cut designs and depends on wrist-action, while Isfahan utilised a hammer and more embossing.