Australia's Largest Range of Antique Ceramics, plus more!
Moorabool Antiques
Situated in Geelong, Victoria, Australia, Moorabool Antiques was founded in 1958 by the late John Rosenberg.
Today it offers a vast range of Genuine Antiques from the Victorian, Georgian & earlier periods, including Pottery & Porcelain, Glass, Silver, Old Sheffield, Artworks, Furniture, Australiana, Antiquities & Natural History.
We welcome visitors to our large 2-floor premises in central Geelong.
16 – 18 Ryrie St, Geelong Victoria 3220
Total stock to browse:
10,000 items
11,000 items
…..and more added constantly.
Latest News:
Lots of Fresh Stock being prepared – see what's coming in the 'Preview' pages: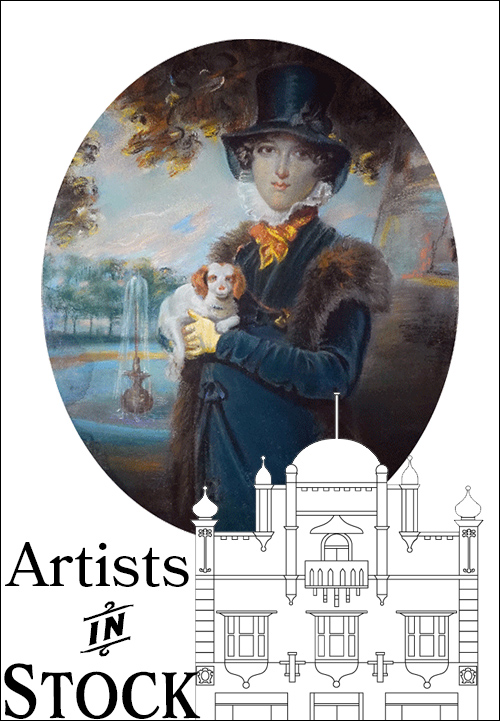 A New way to browse our artworks:
Artists in Stock – an alphabetical list of artists.
Note: doesn't include unsigned, unattributed pieces.
Christmas Postage Deadlines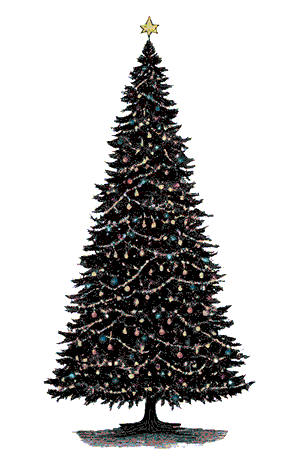 Australian Post items:
WA -15th Dec
NT 14th Dec
VIC, NSW & QLD 18th Dec
International – last week of November – 1st week December.

A Selection of our Finest Stock.
Sale! items
Find your Niche….
Moorabool has a vast variety of items in stock, and finding your interests can be daunting.
To make it easier to browse our large stock, we have divided it up into categories, or 'Departments'.
This means you can find your area of interest, wether it is Ceramics, Art, Glass, or Furniture, and look through our stock.
Use this drop-down to access the Stock Departments.
A search will also allow you to find more specific interests.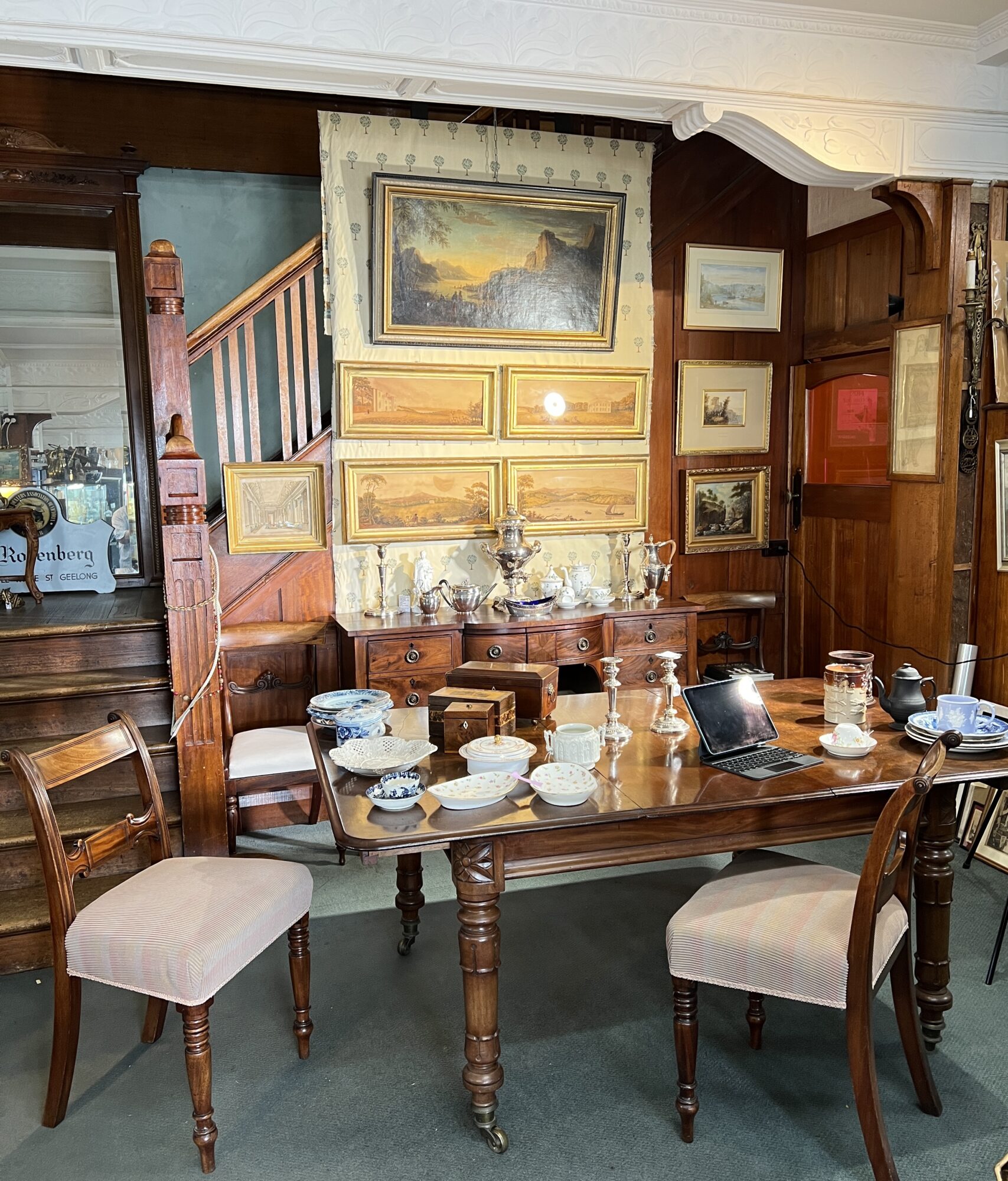 HOURS
Monday – Closed – Open by Appointment only
Tuesday – Friday 10 am-5pm
Saturday 10am – 1pm
Sunday – Closed –
CONTACT:
ph (03) 52292 970
email moorabool@gmail.com
Future Schedule
Closed 25th Dec – reopen 2nd Jan
January 2024- 2nd-6th open, closed 8th, 9th 11th , 12th -13th, open Wed 10th 11am-3pm.
Closed 27th Feb – 12th March
Premium Stock
A few of our 'best-in-class' pieces of stock.
Freshest Stock
Fresh Stock Blogs
We are constantly adding Fresh items to our Stock Departments.
See the Latest Uploads via our Fresh Stock blogs – along with other interesting newsworthy announcements.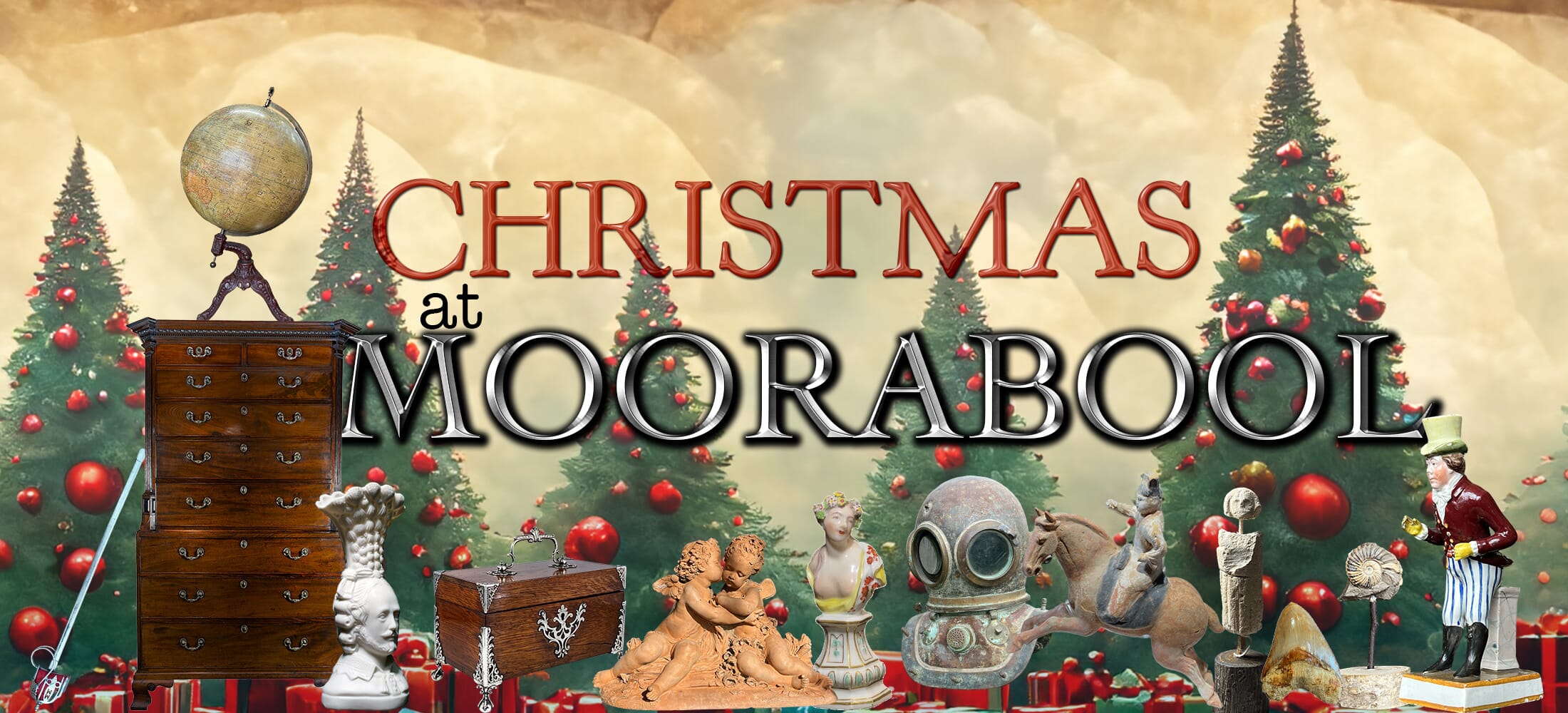 We all have a 'Problem Present Person' – someone who has 'everything', so the problem is what on earth to…
Featured Items & Essays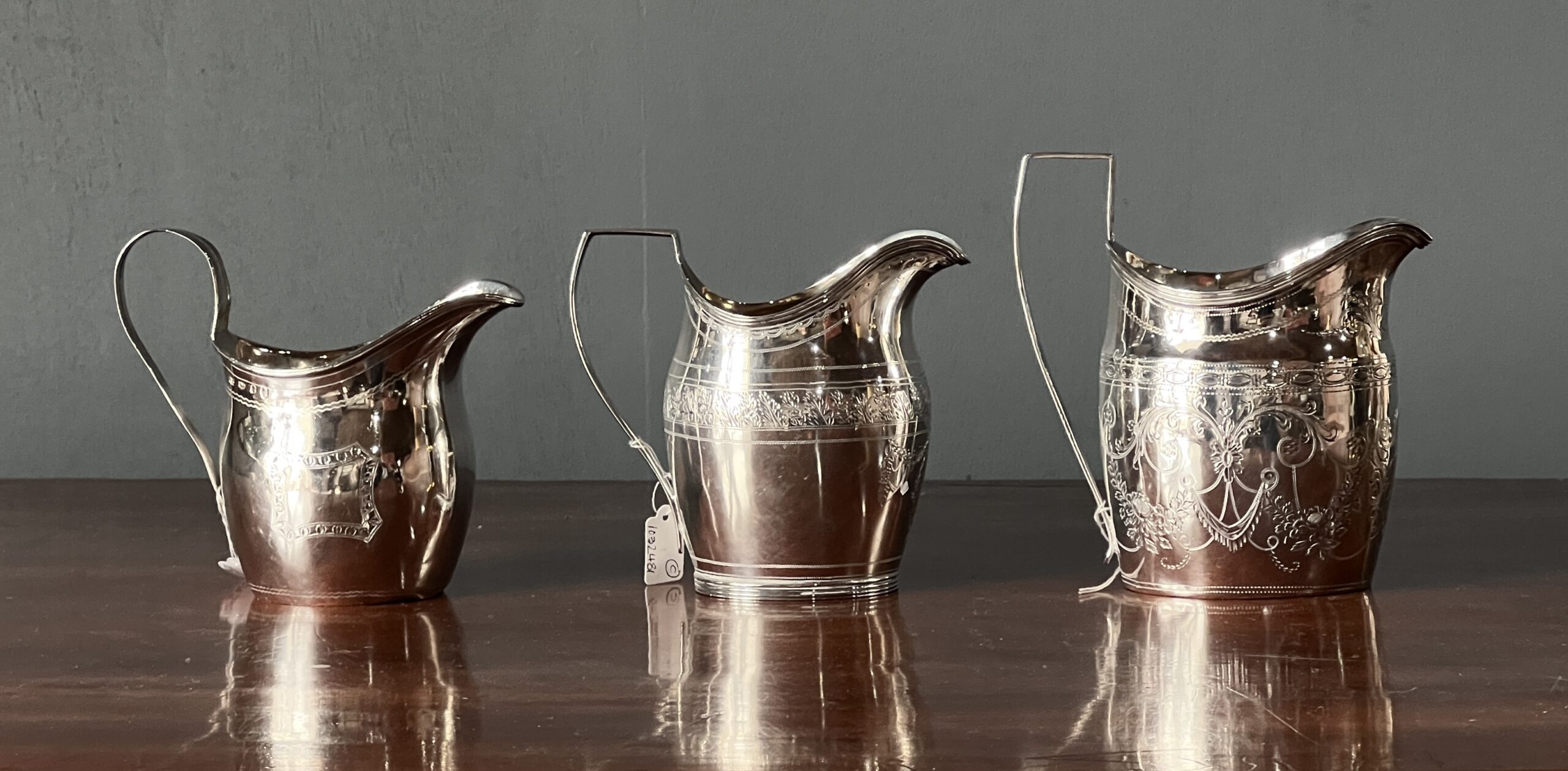 These three jugs look very similar, and yet only one is genuine. Below is a Genuine engraved jug of 1798, a Victorian version of 1888, and another Victorian…. but with marks claiming…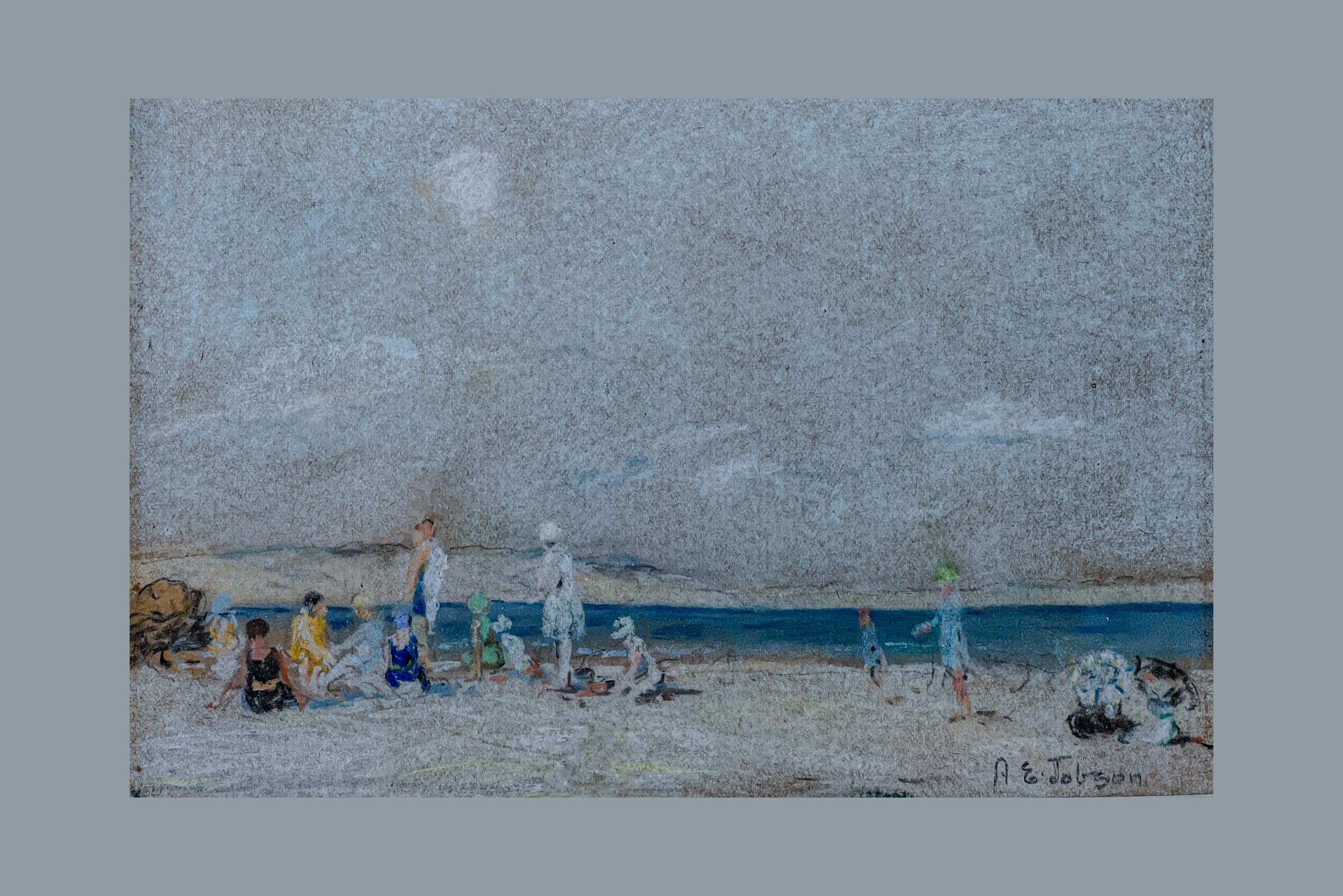 An interesting recent discovery by Moorabool was this small pastel scene of an Australian beach.Signed 'A. E. Jobson', it is an interesting chalk sketch, done on a coarse textured grey toned paper….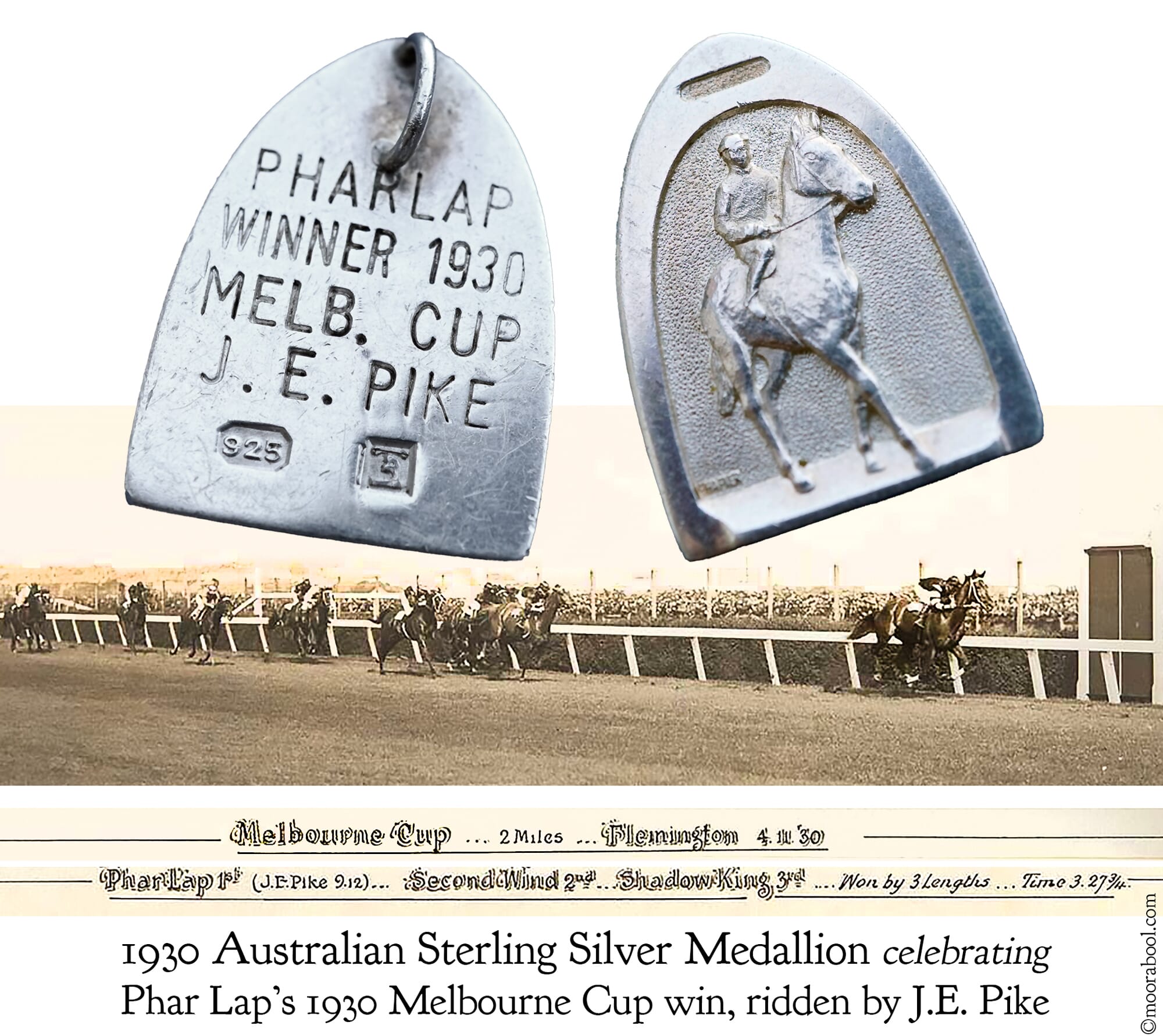 A remarkable momento of the epic 1930 Melbourne Cup win by Phar Lap, commemorating J.E. Pike's win, this rare Australian Sterling Silver medallion is Fresh to Moorabool's stock – just in time…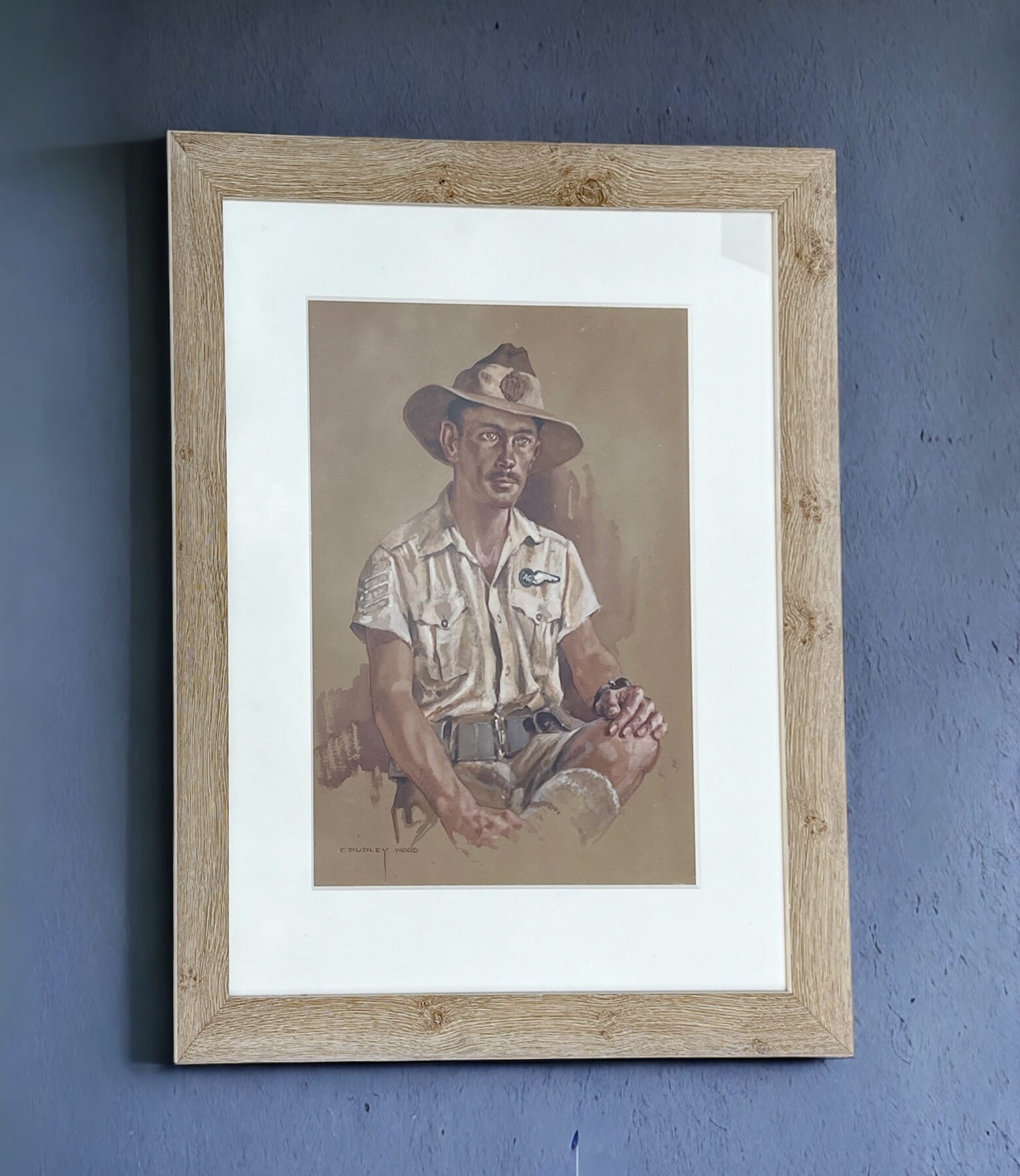 This splendid wartime watercolour portrait depicts a very distinct character. By his stripes he's an NCO Sargent, and reading his brevet – the badge with 'AG' and a wing on his shirt…

Two fascinating items fresh to Moorabool's stock bring to life the story of Sir Henry Parkes and his three wives…. as well as an interesting Melbourne artist responsible for her image, John…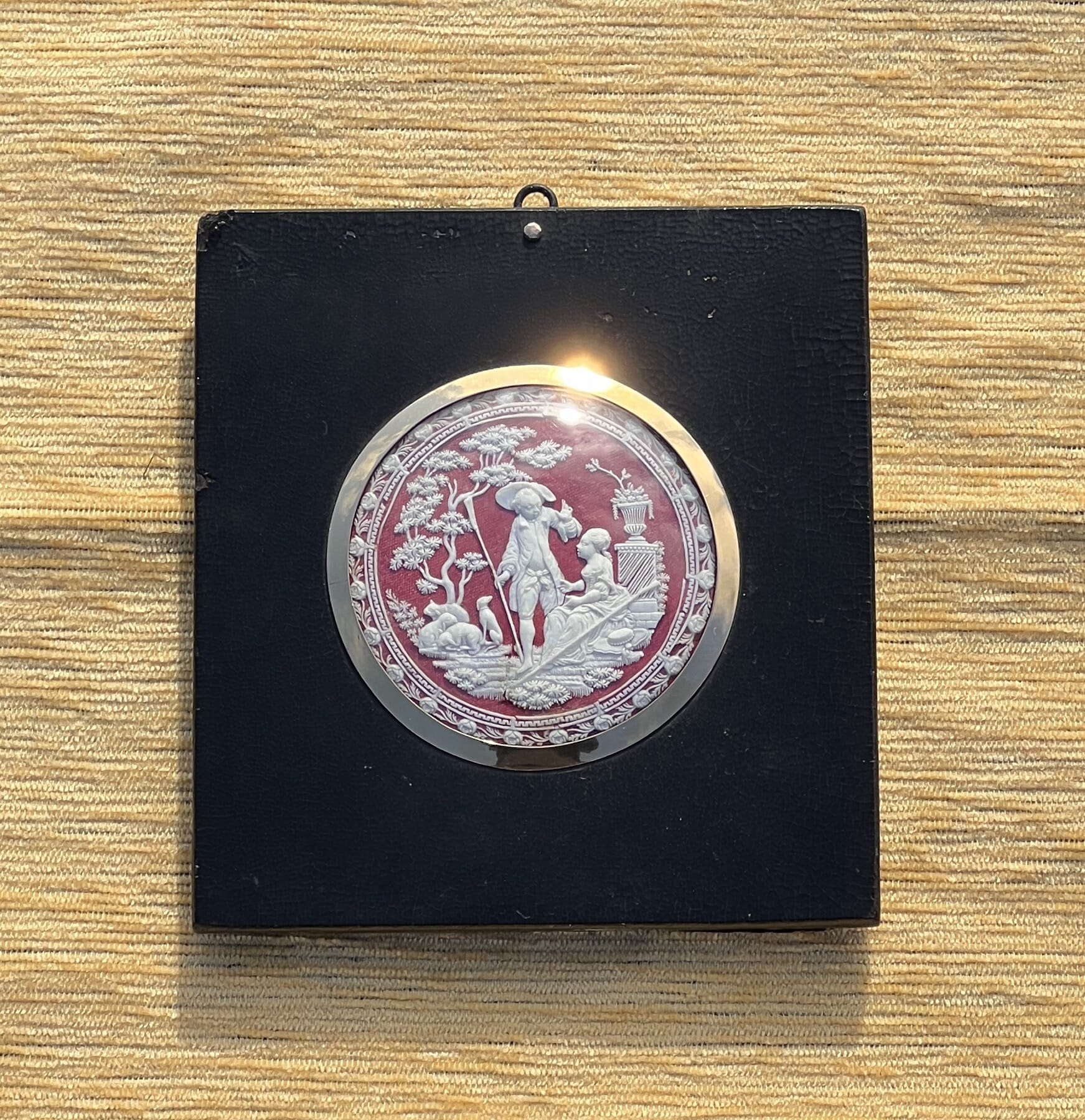 Micro-carving describes the feat of creating miniature artworks, with the favourite material being ivory due to its compact nature which carves easily and displays well. Set against the burgundy silk, this example…
Moorabool Antiques is a second-generation Antique Shop, located in Geelong, Victoria, Australia.
We have a large premises overflowing with interesting items – well over 10,000 to browse.
It's well worth a visit, with easy access from Melbourne by road, close to the train station, and just a few minutes from Avalon Airport. We are also just 10 minutes from the Tasmanian Ferry terminal.
We specialise in Antique Ceramics – but also have an extensive stock of Victorian, Georgian & earlier Furniture, Silver, Glass, Artworks, plus Antiquities & Natural History.
We are a small family business, with customer service and authenticity as our core values. Our customers return again & again, with our ultimate aim always being 'Happy Customers'!
Extremely knowledgeable and a kind soul. Highly recommend Paul and you can buy with confidence!
Friendly staff and the greatest selection
Expensive sure, but the place is like a museum, fascinating museum grade antiques piled high everywhere you go! Always fun to have a nose around in there.
The vintage is not only on old cars and motor-bikes.... this building fit well into the same category 🤔 A heritage building
A vast, wonderous collection of antiques of every description on two floors. Informative, friendly staff.
Beautiful place to get some amazing things. Staff are very friendly and knowledgeable
Andrew Noble - Noble Photography
An amazing place to visit, very knowledgable staff. Recommend!
Awesome shop! Incredible selection, love the antiquities! Staff were a great help finding my anniversary present!
Stock Samples
A Sample from our Ceramics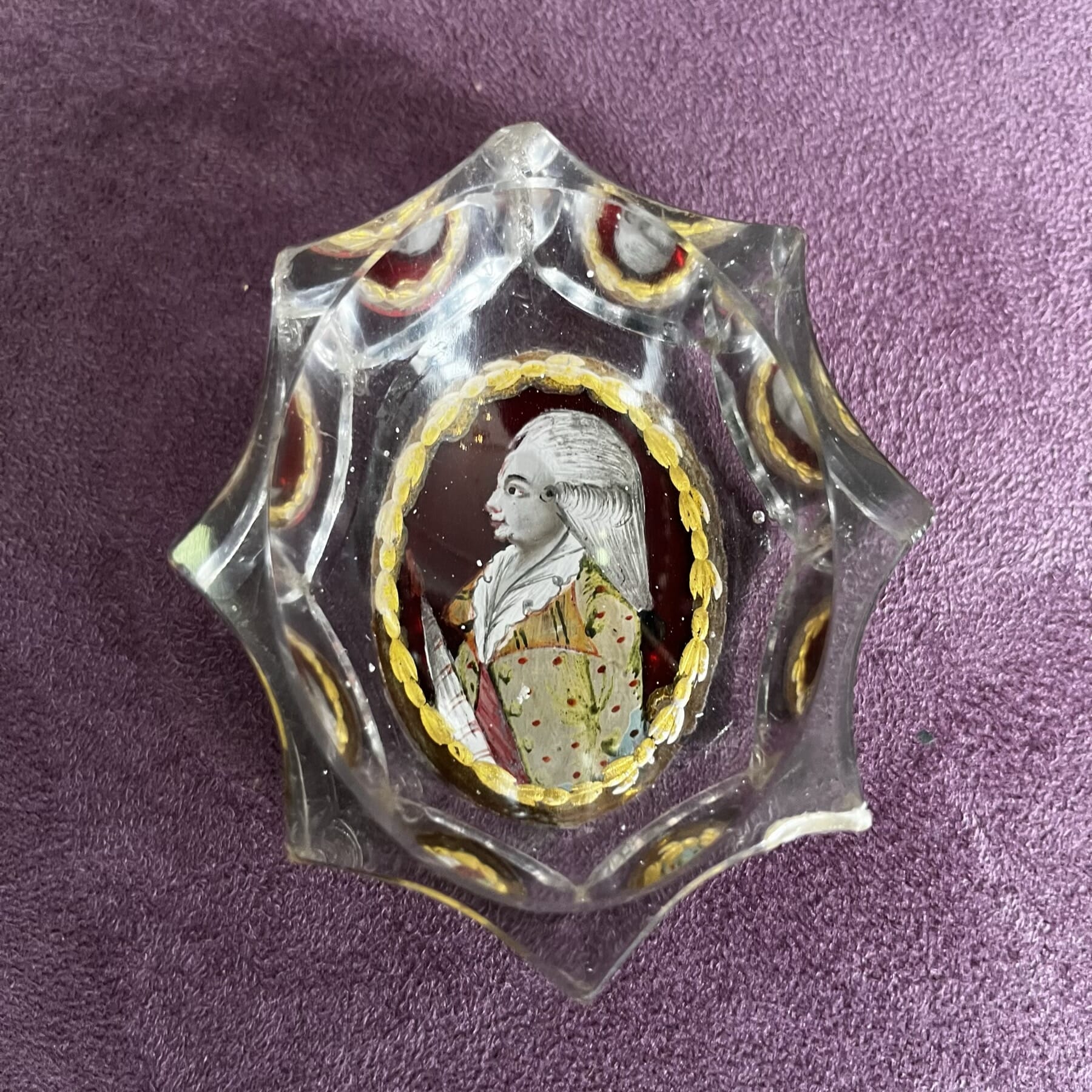 German glass open salt, of deep fluted oval form, the base with applied medallion of a gent in an elaborate…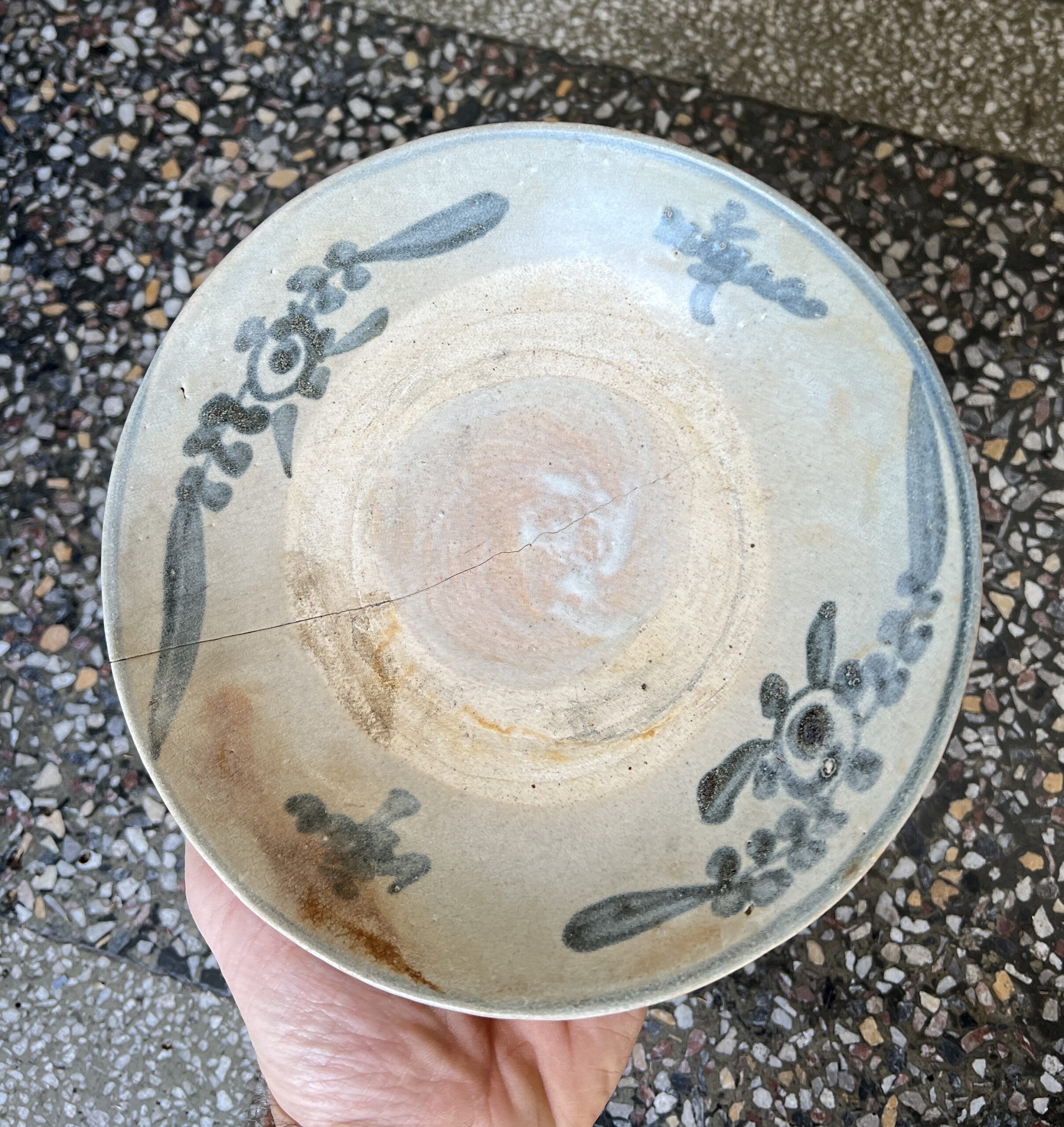 Chinese blue & white dish, from the Nankin Cargo, the thickly potterd form with central unglazed ring for kiln stacking,…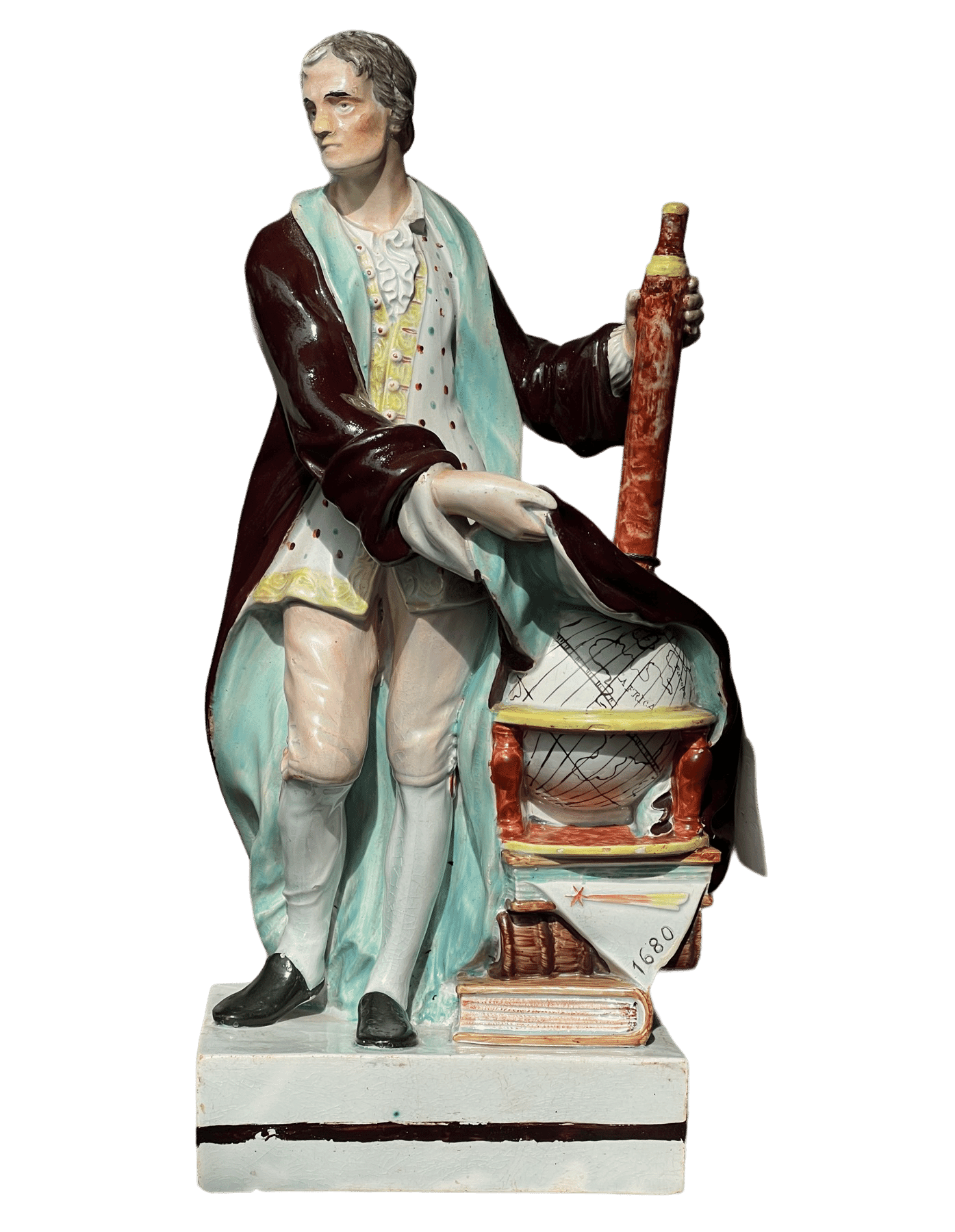 Rare Leeds figure of Sir Isaac Newton, enamelled in soft colours and a thick brown, modelled standing with a telescope…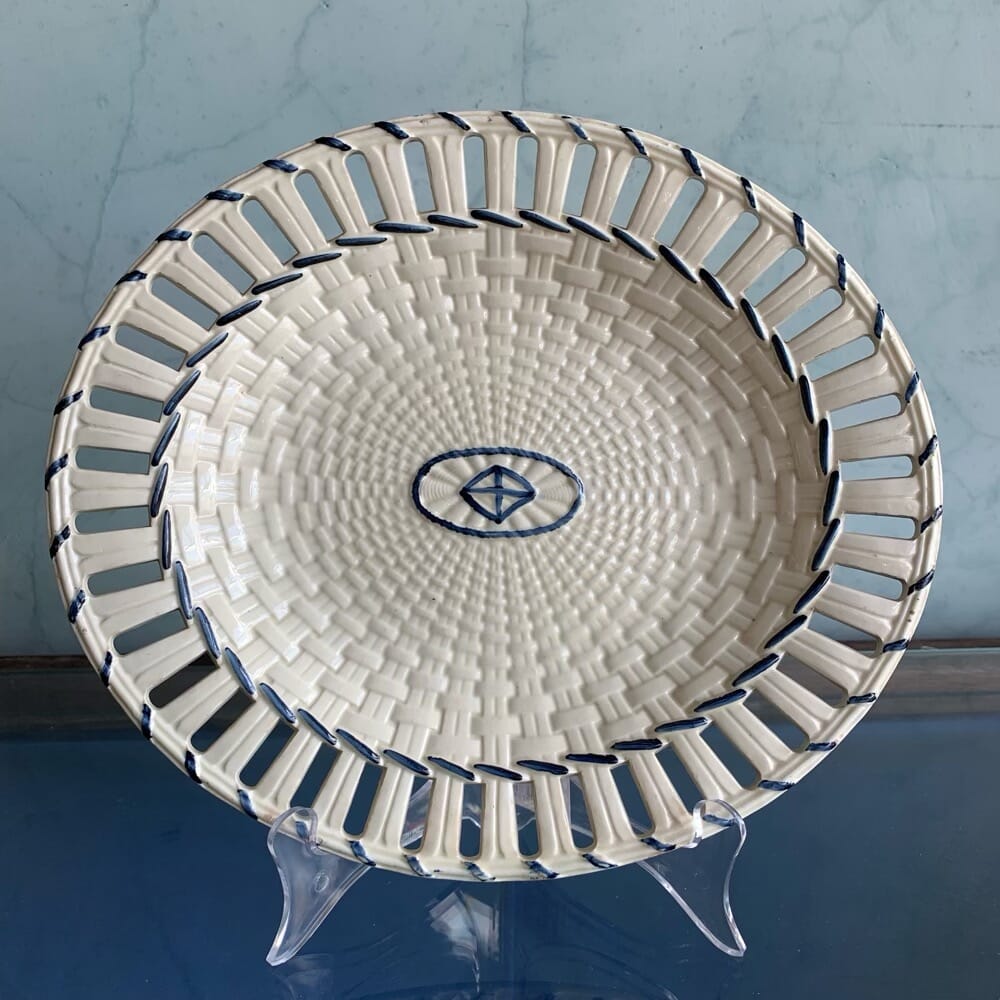 English creamware pierced rim basket-weave moulded dish, highlighted in blue Unmarked, Circa 1810 27cm W Great condition…
A Sample from our Furniture
Early English Oak Joined dresser base, with front turned legs and moulded stretchers, the top with two large drawers with…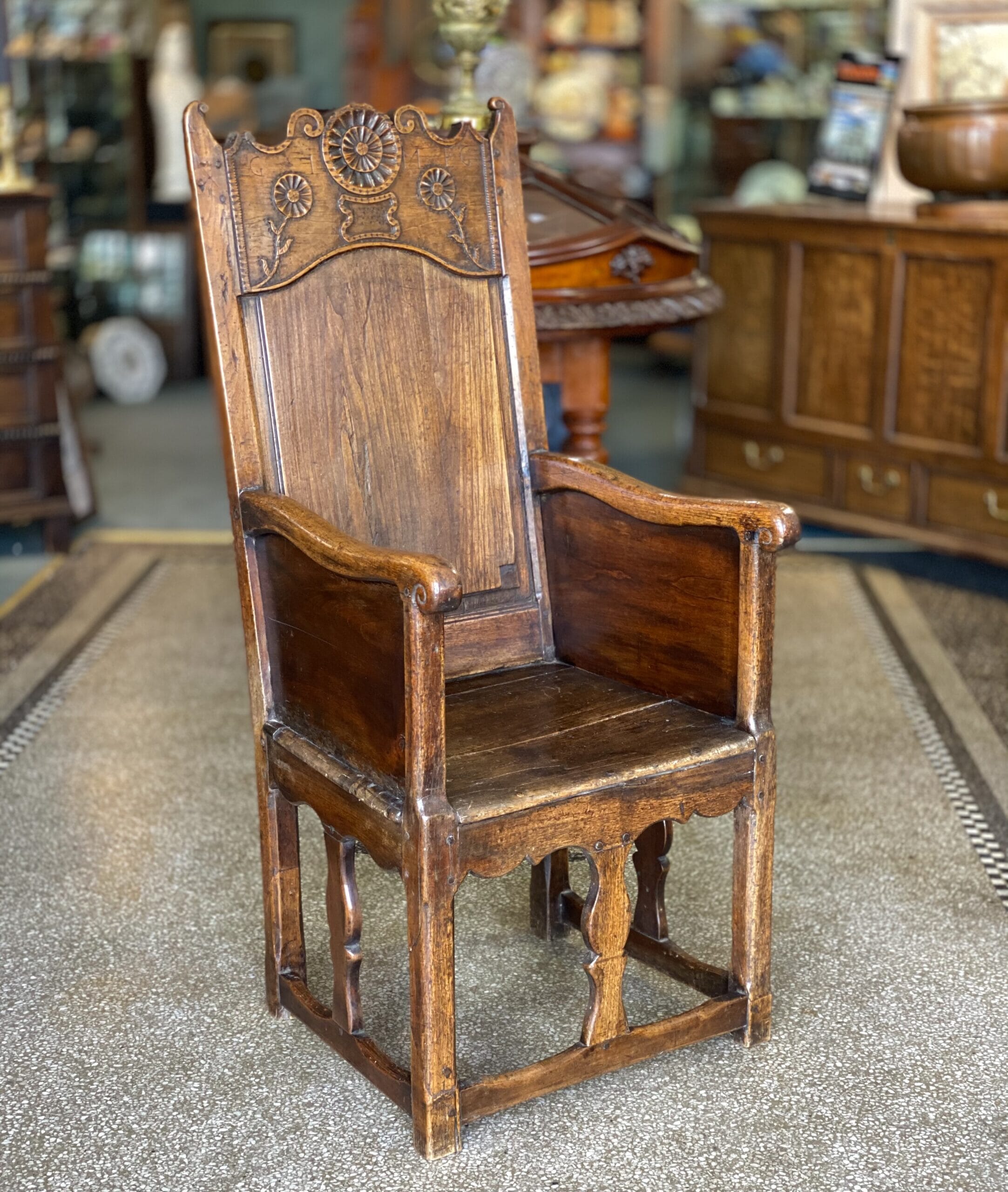 French joined fruitwood armchair, with panelled sides & back, on a base with shaped splats to the center of each…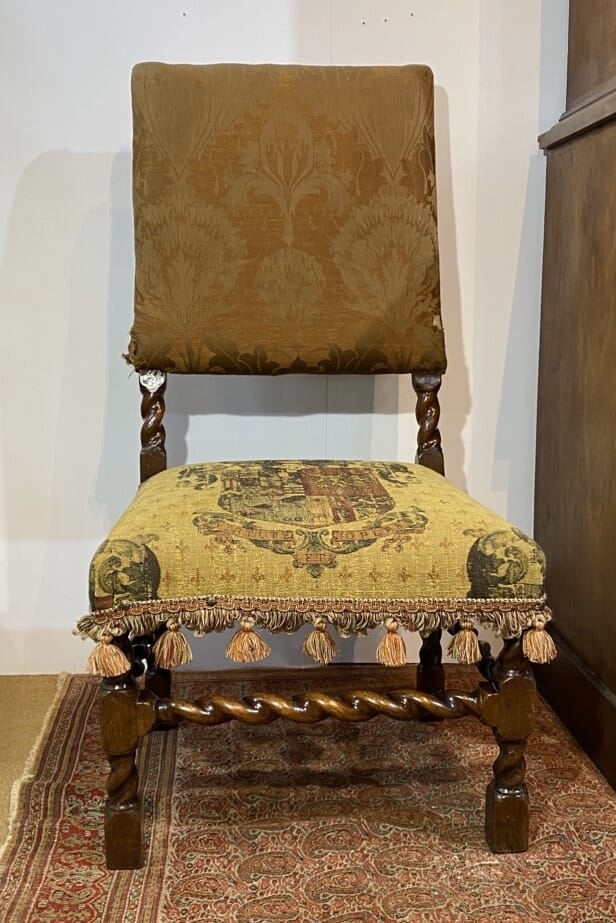 Englsih Walnut chair with spiral turned legs and stretcher, the back with original damask cover, now concealed beneath a modern…
A Sample from our Art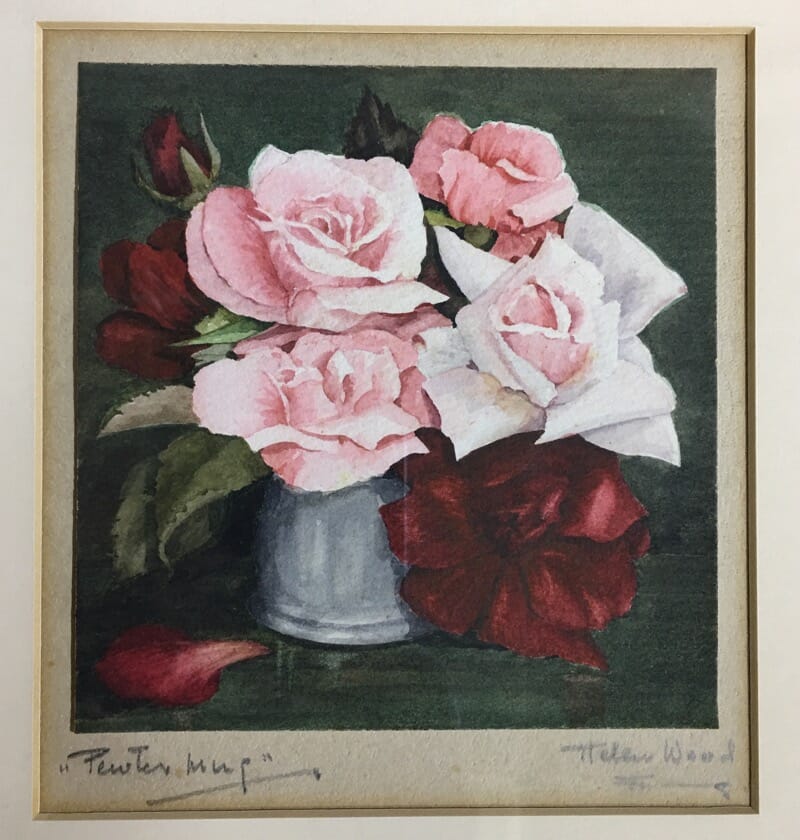 Helen Wood, watercolour, titled in pencil to the mount 'Pewter Mug' signed lower right, mid-20th century…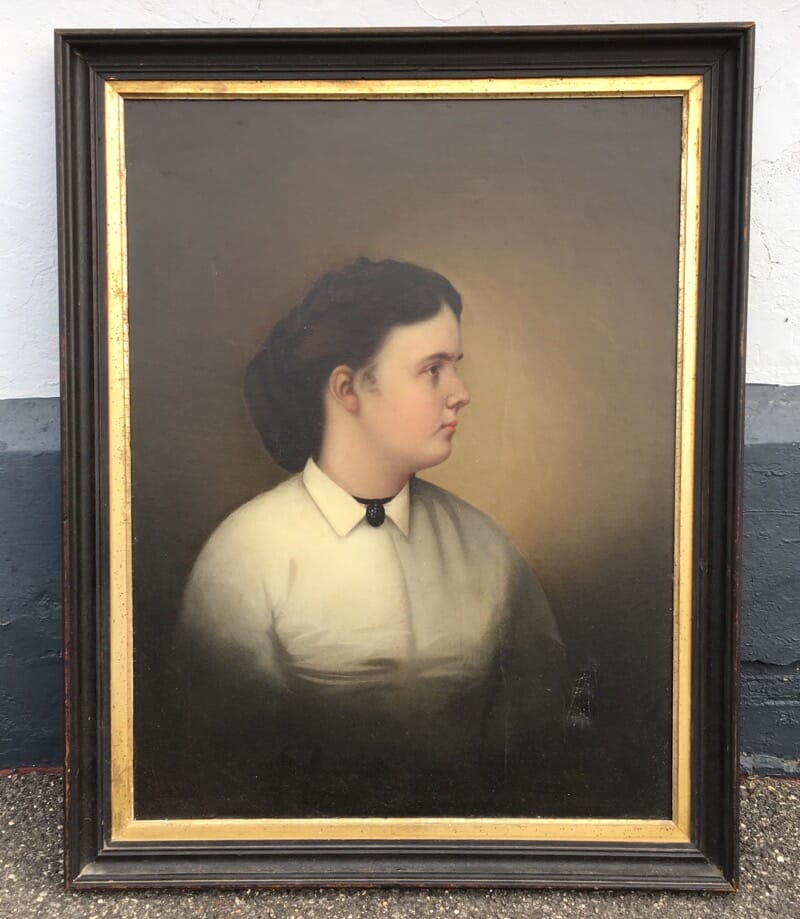 Sing Woa, oil on canvas portrait of a girl, the dark hair subject facing right wearing a white blouse and…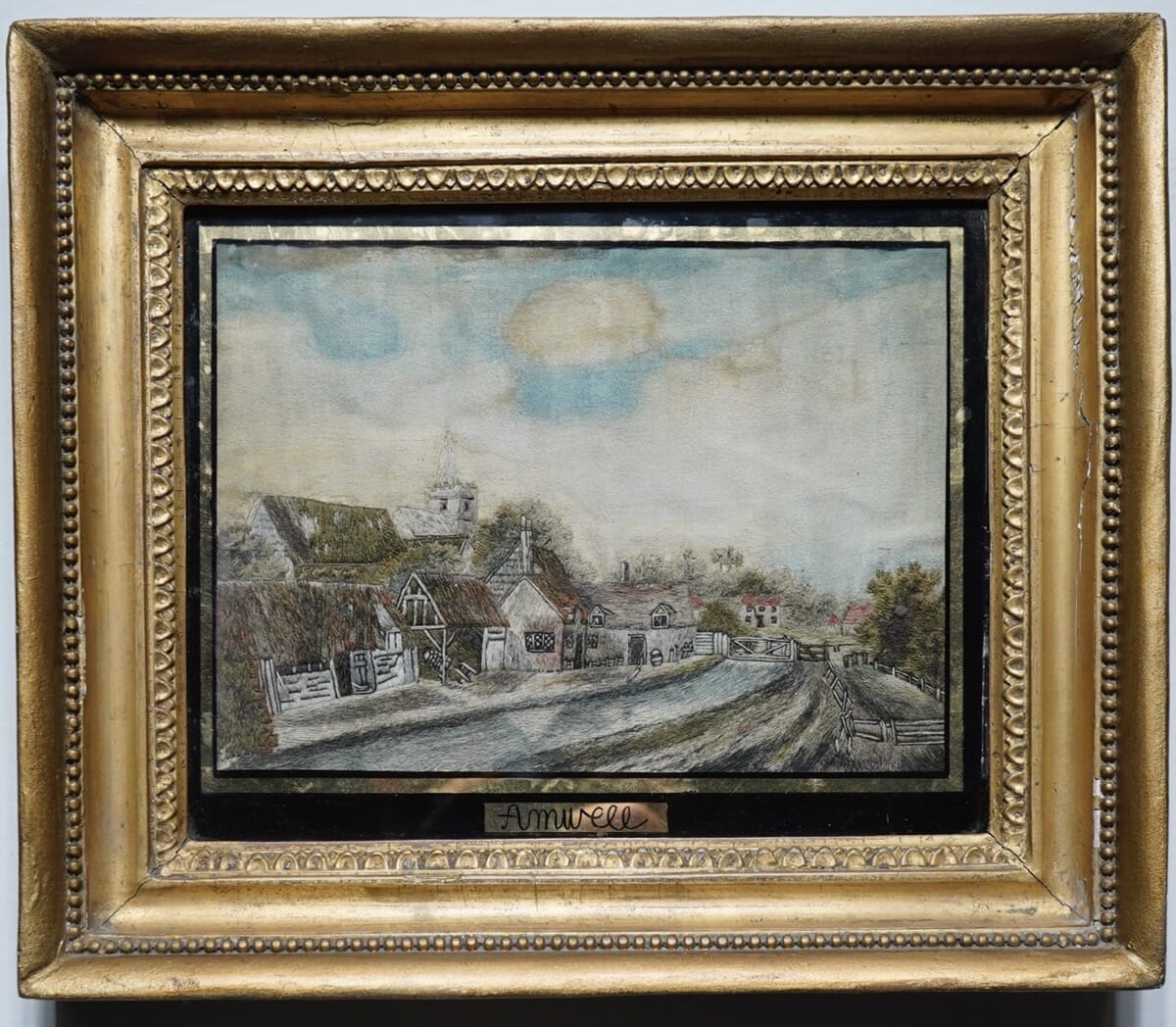 'Amwell', embroidered scene of the village of Amwell, Hertfordshire, showing the 'New River' and buildings behind, a road & bridge to…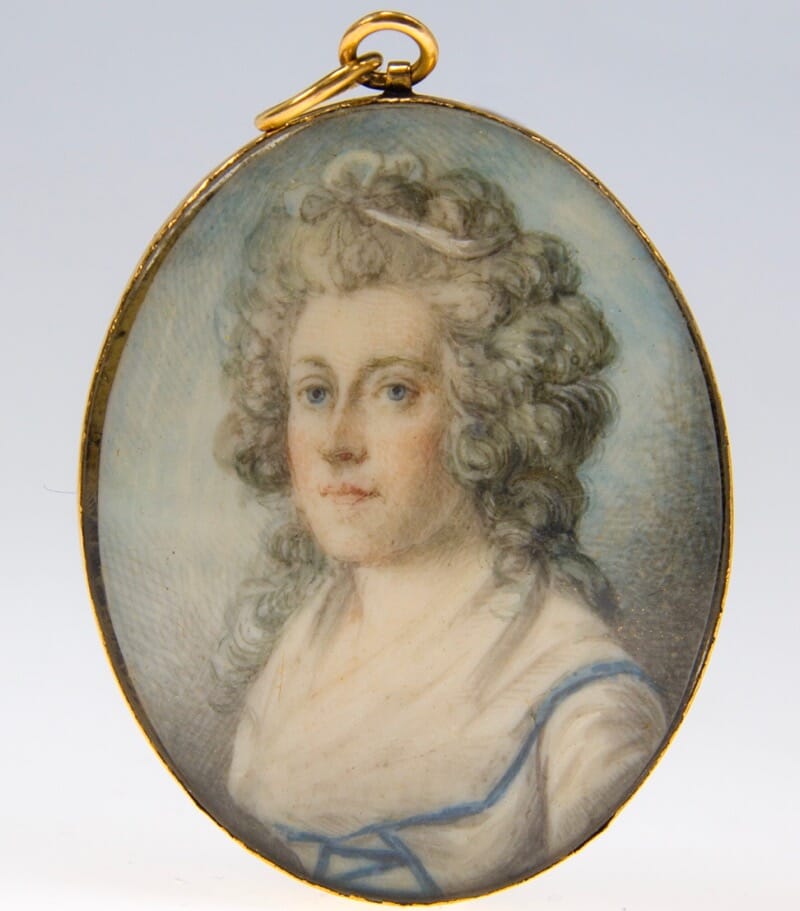 Fine quality English portrait miniature on ivory, depicting mature Lady, set in a gold rim case with a plaited hear…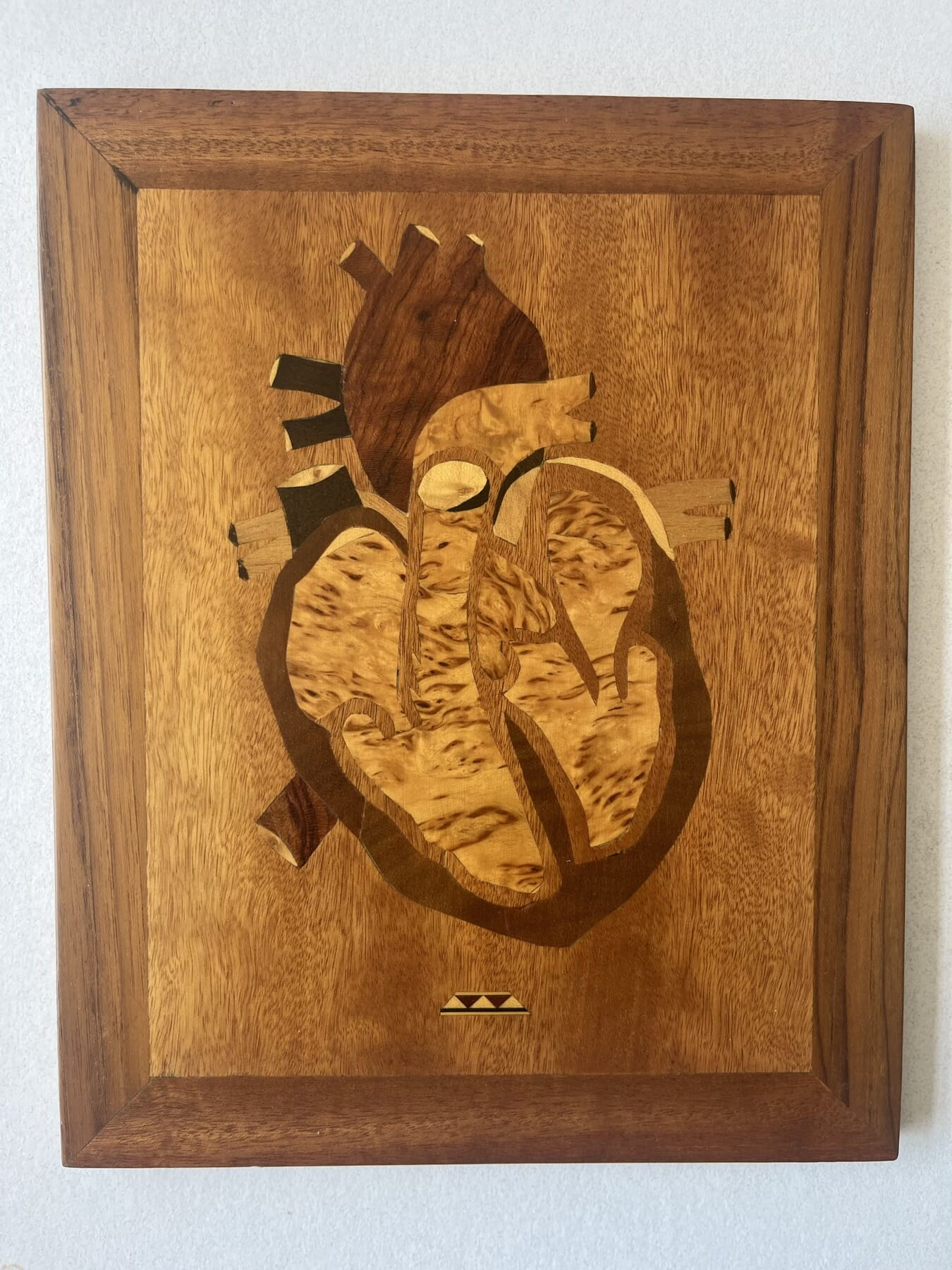 Unusual Medical wooden 'Human Heart' inlay, 20th century Indistinct signature on back 23.5 x 18cm…