Australia's Largest Range of Antique Ceramics, plus more!
Moorabool Antiques
Situated in Geelong, Victoria, Australia, Moorabool Antiques was founded in 1958 by the late John Rosenberg.
Today it offers a vast range of Genuine Antiques from the Victorian, Georgian & earlier periods, including Pottery & Porcelain, Glass, Silver, Old Sheffield, Artworks, Furniture, Australiana, Antiquities & Natural History.
We welcome visitors to our large 2-floor premises in central Geelong.
Total stock to browse:
10,000 items
11,000 items
…..and more added constantly.
Latest News:
Lots of Fresh Stock being prepared – see what's coming below:
A Selection of our Finest Stock.
Sale! items
Find your Niche….
Moorabool has a vast variety of items in stock, and finding your interests can be daunting.
To make it easier to browse our large stock, we have divided it up into 'Departments'.
This means you can find your area of interest, wether it is Ceramics, Art, Glass, or Furniture, and look through our stock.
Use this drop-down to access the Stock Departments.
A search will also allow you to find more specific interests.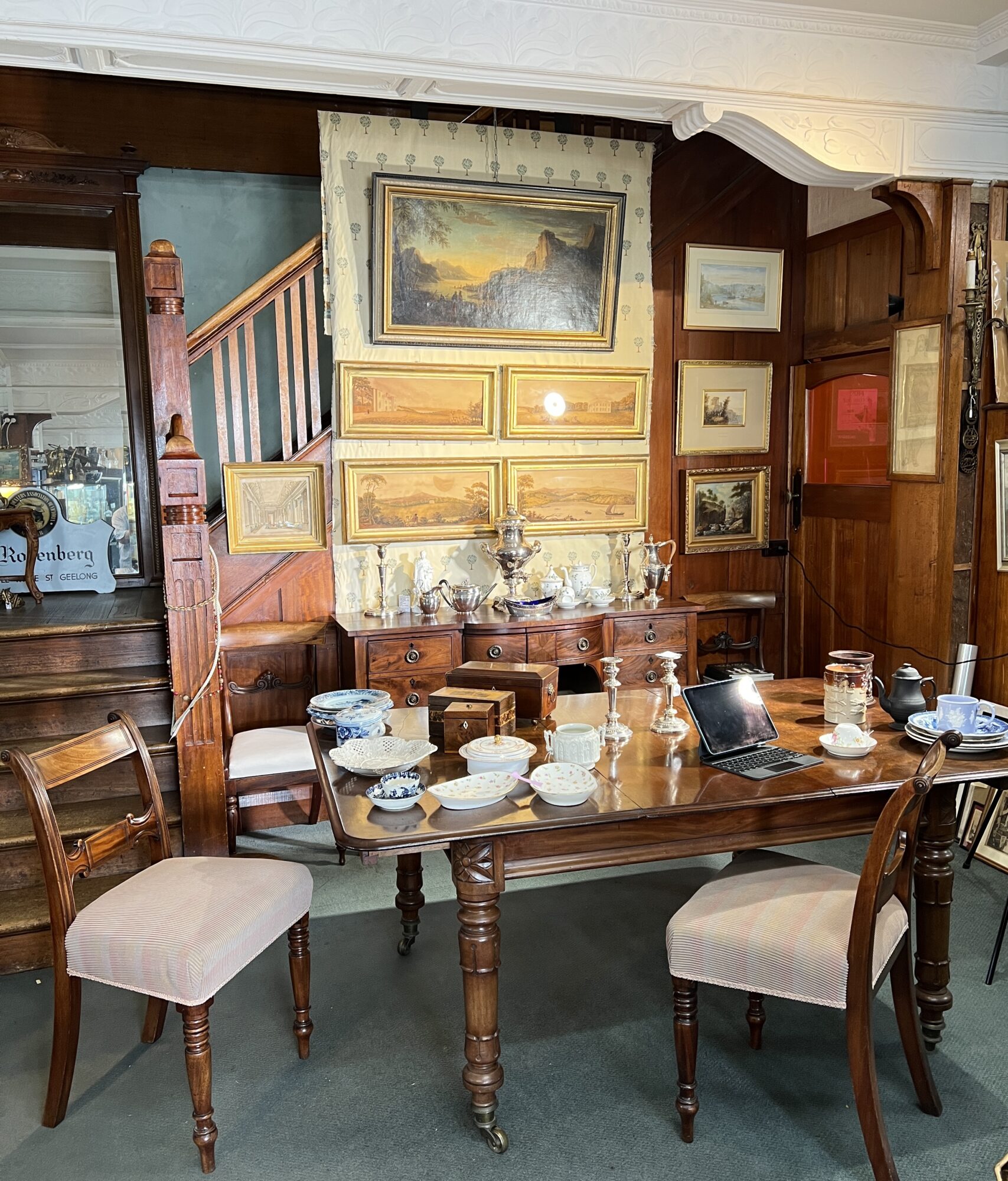 HOURS
Monday – Closed – Open by Appointment only
Tuesday – Friday 10 am-5pm
Saturday 10am – 1pm
Sunday – Closed –
CONTACT:
ph (03) 52292 970
email moorabool@gmail.com
Future Schedule
Closed 25th Dec – reopen 2nd Jan
January 2024- Open 2-6th, closed 5th-13th,
Closed 27th Feb – 12th March
Premium Stock
A few of our 'best-in-class' pieces of stock.
Freshest Stock
Fresh Stock Blogs
We are constantly adding Fresh items to our Stock Departments.
See the Latest Uploads via our Fresh Stock blogs – along with other interesting newsworthy announcements.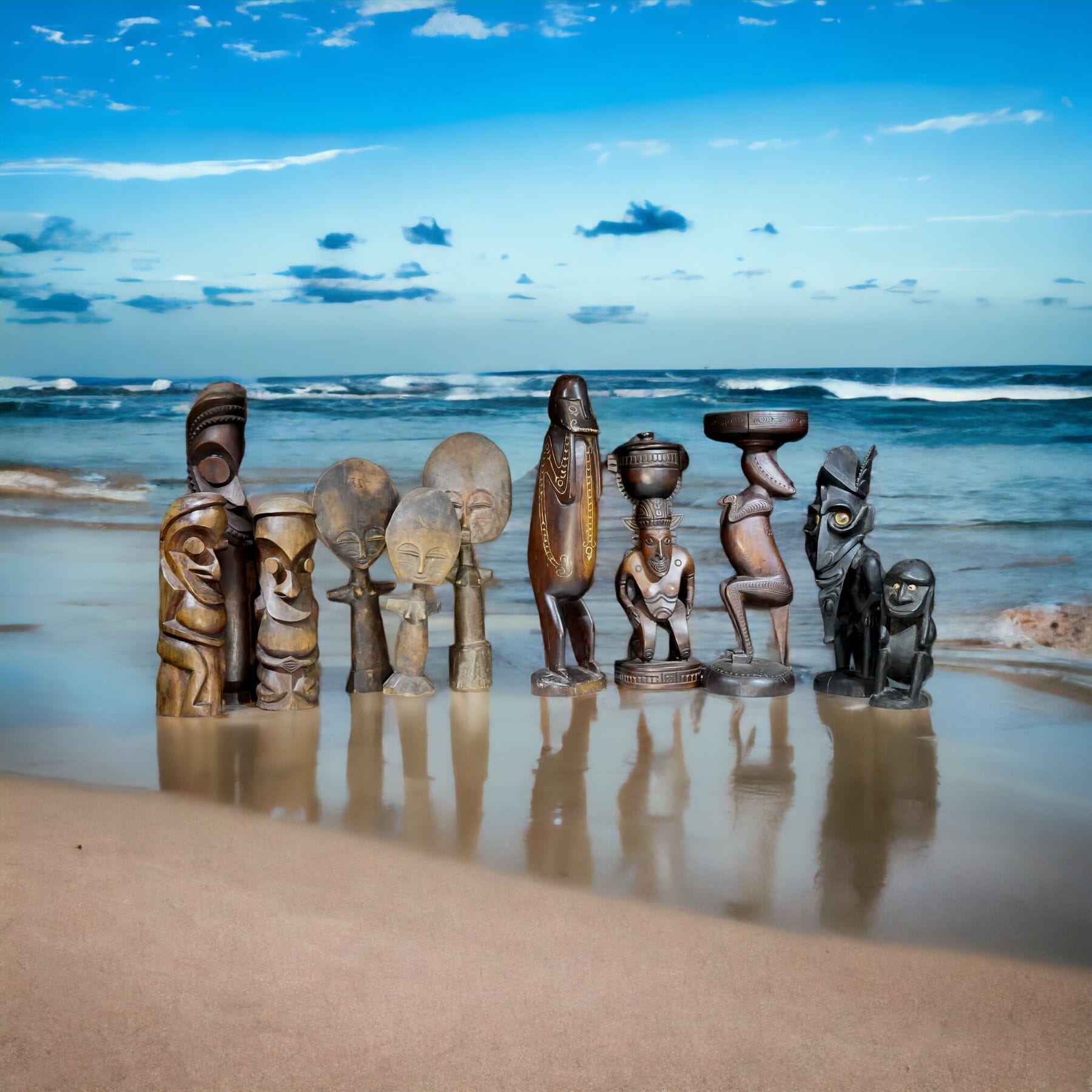 A superb selection of fascinating items this week – from a prime collection of Tribal Art & Artifacts, to some…
Featured Items & Essays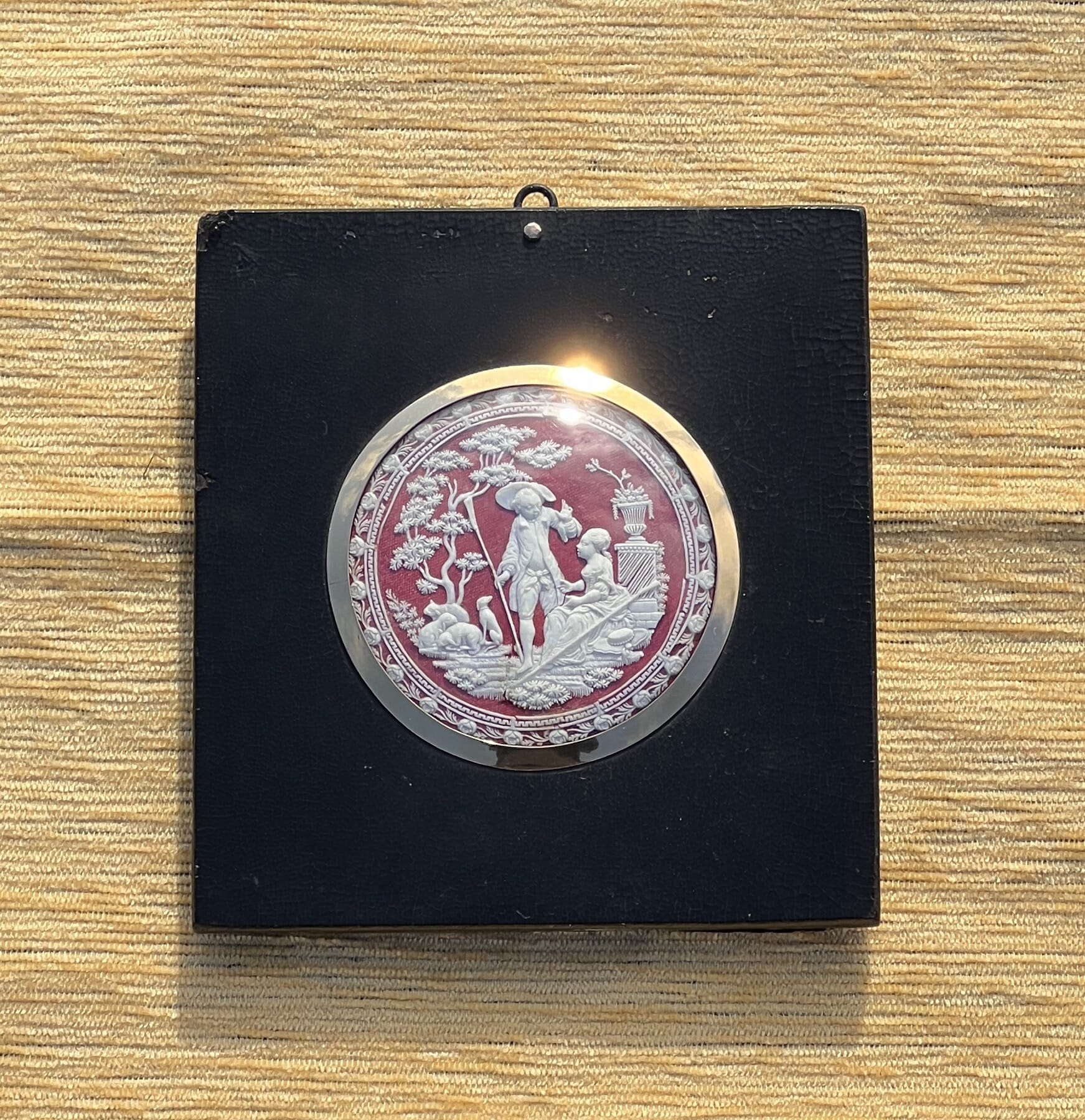 Micro-carving describes the feat of creating miniature artworks, with the favourite material being ivory due to its compact nature which carves easily and displays well. Set against the burgundy silk, this example…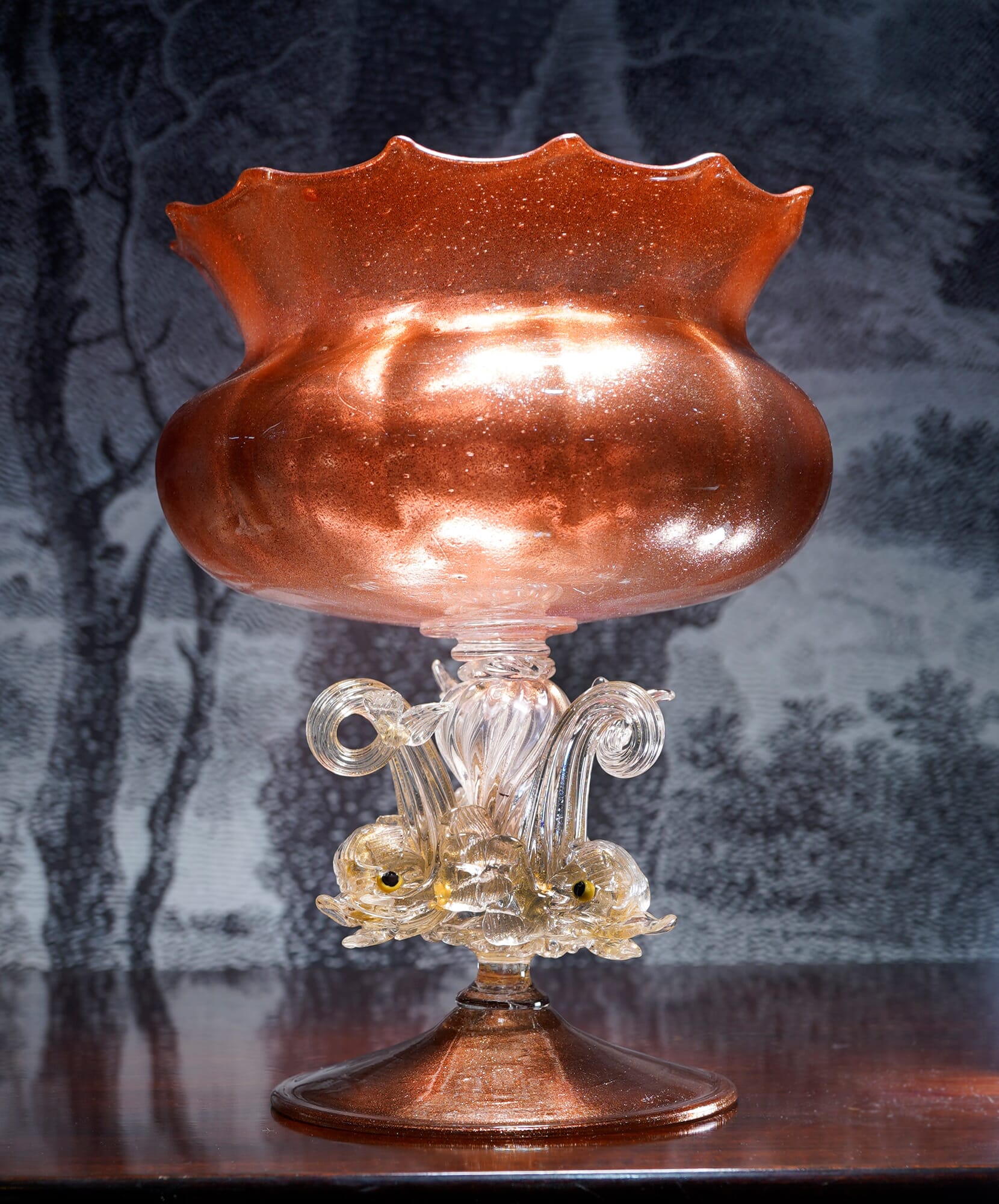 A splendid piece of Venetian Glass has opened up the story of Antonia Salviati, the revival of the Venetian glass industry, and the part the 1880 Melbourne International Exhibition played….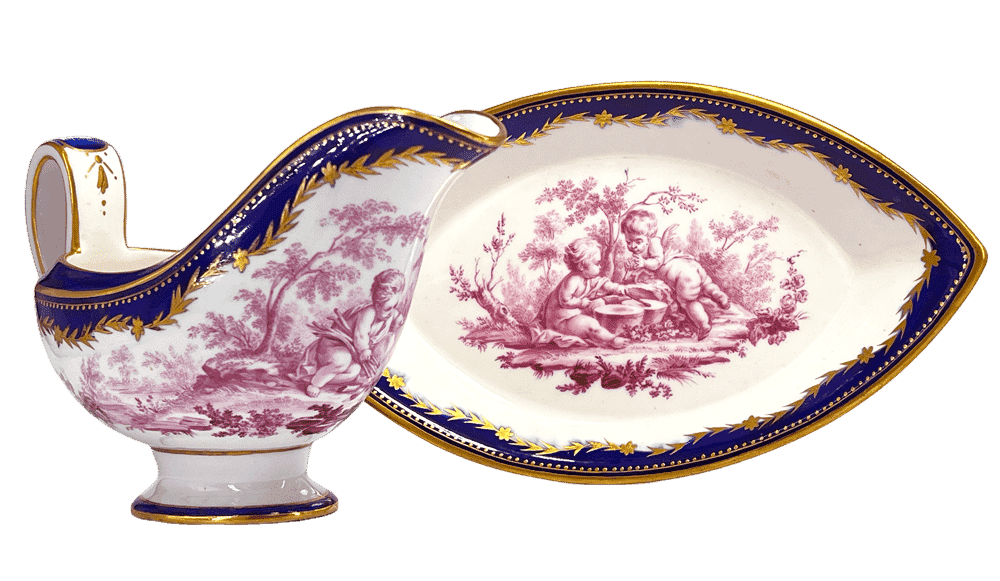 A stunning recent discovery shows Tournai porcelain at its best – a Sauceboat & Stand with Cherubs after Boucher, c. 1770…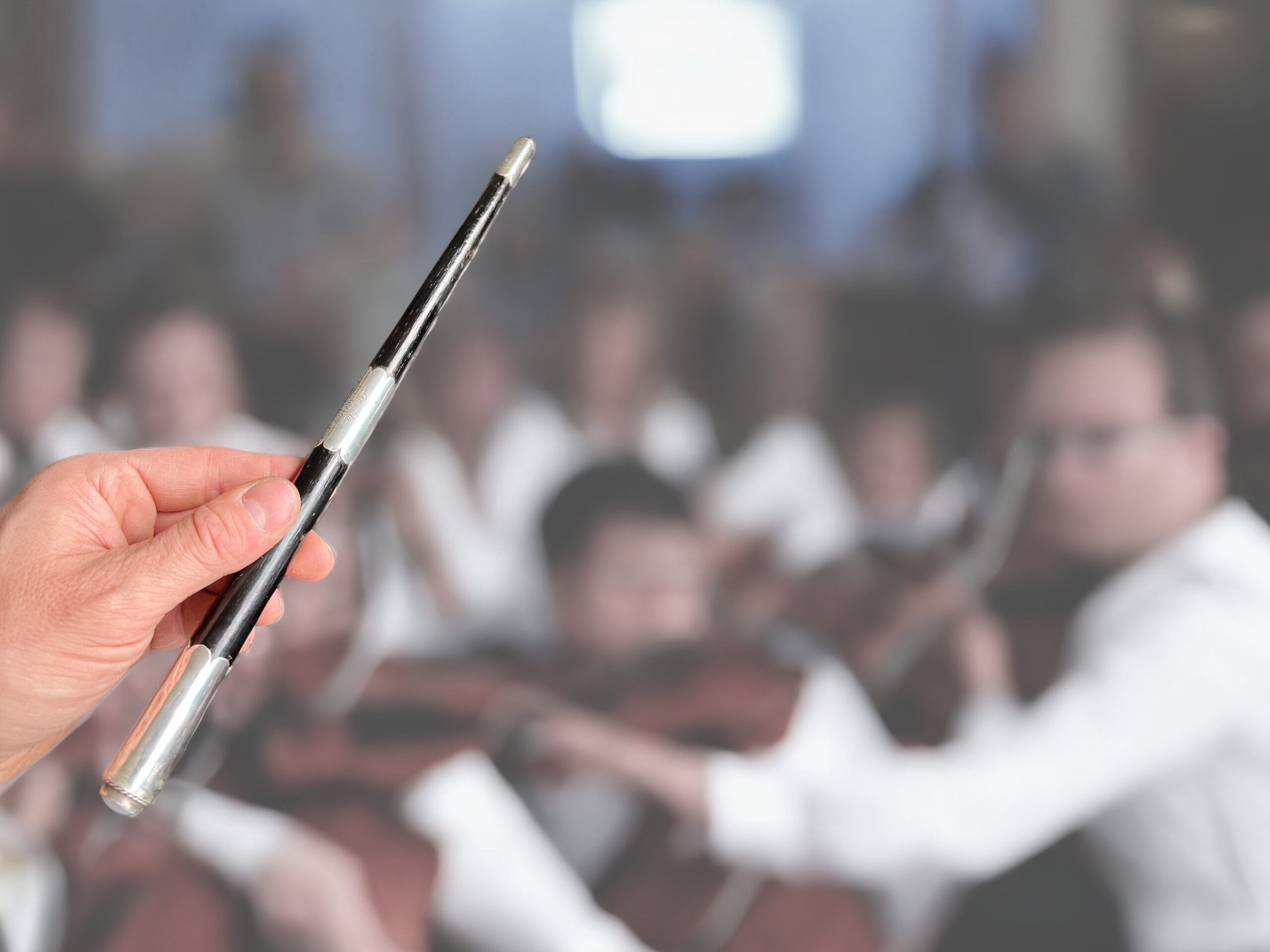 Any conductor needs a few batons – and Moorabool has a few of these rarities 'fresh to stock'. They include three with inscriptions – some fascinating records of social history, one just…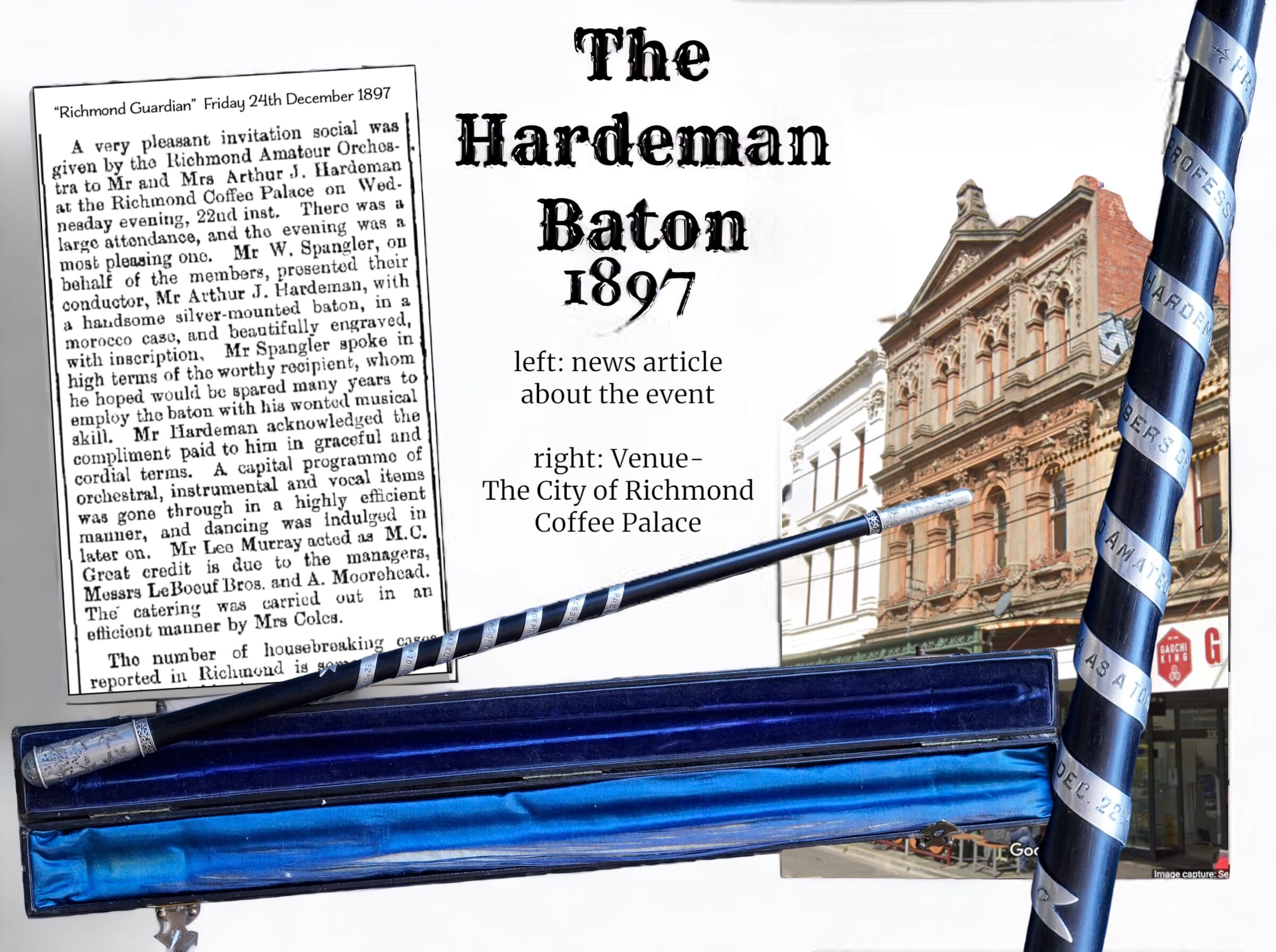 While the vast majority of Victorian items we see are perfectly anonymous, once in a while we find a piece with an inscription or dedication; thanks to the excellent free resource that…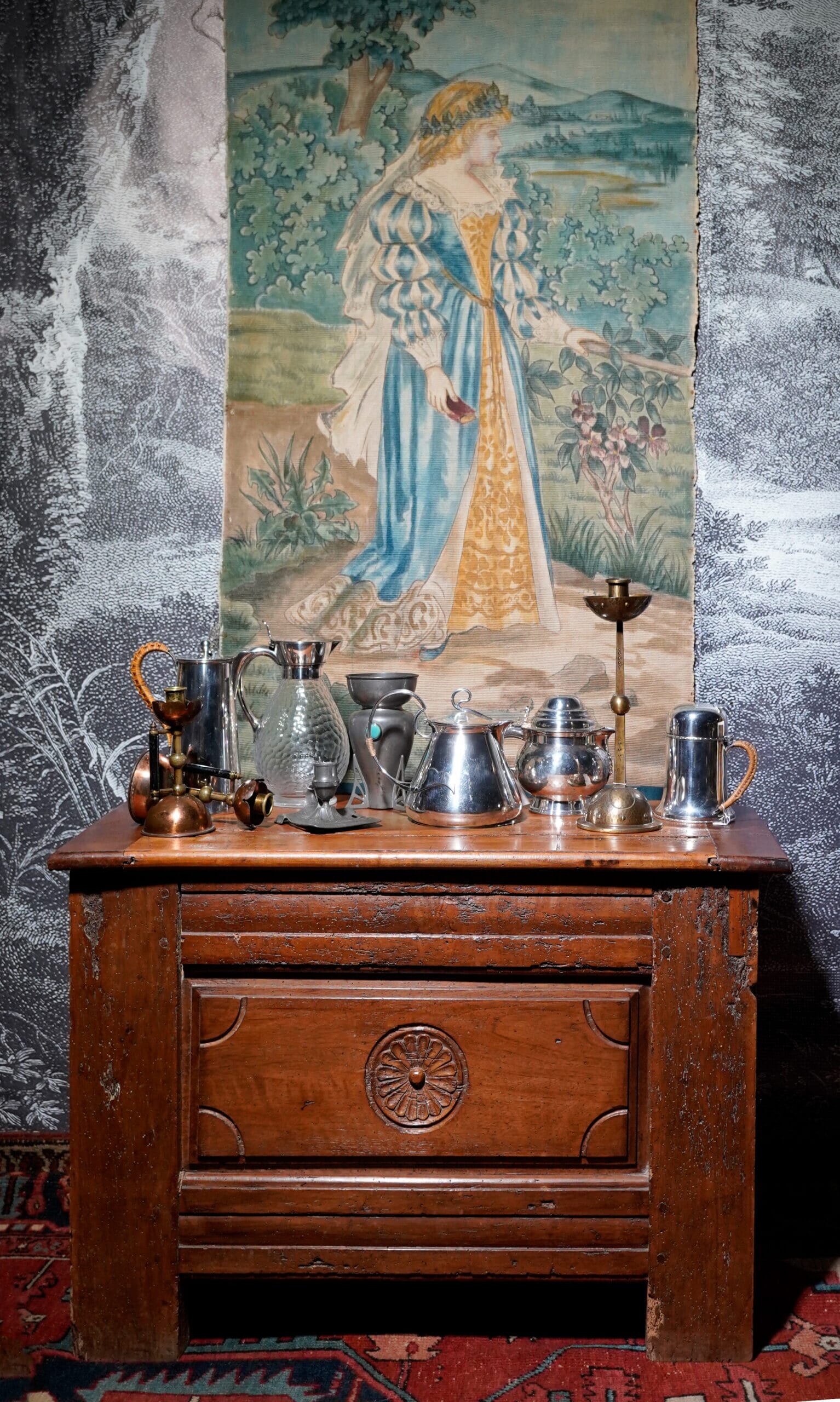 Fresh to Moorabool, a fine selection of Arts & Crafts including a recently discovered Ida Rentoul Othwaite 'Fairy' watercolour, Dr Christopher Dresser designs, WMF Art-Nouveau, and more…….
Moorabool Antiques is a second-generation Antique Shop, located in Geelong, Victoria, Australia.
We have a large premises overflowing with interesting items – well over 10,000 to browse.
It's well worth a visit, with easy access from Melbourne by road, close to the train station, and just a few minutes from Avalon Airport. We are also just 10 minutes from the Tasmanian Ferry terminal.
We specialise in Antique Ceramics – but also have an extensive stock of Victorian, Georgian & earlier Furniture, Silver, Glass, Artworks, plus Antiquities & Natural History.
Stock Samples
A Sample from our Art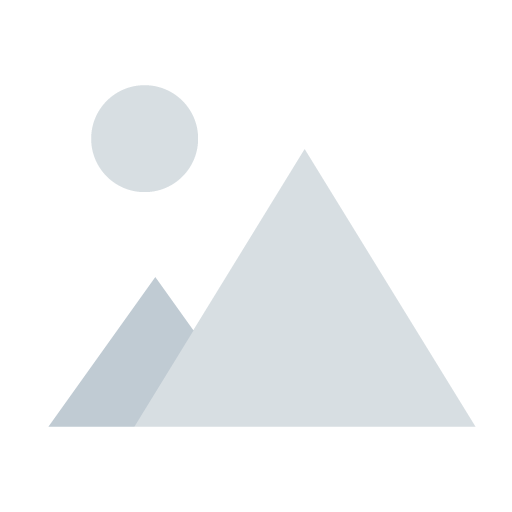 Welcome to our Fresh Stock Directory. Everyone's looking for something different – so we have divided it up into areas…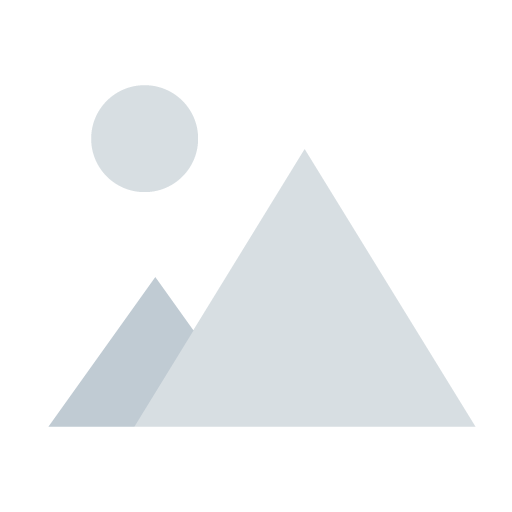 We've been busily working on a terrific new way of viewing our stock on Moorabool.com. You may have already…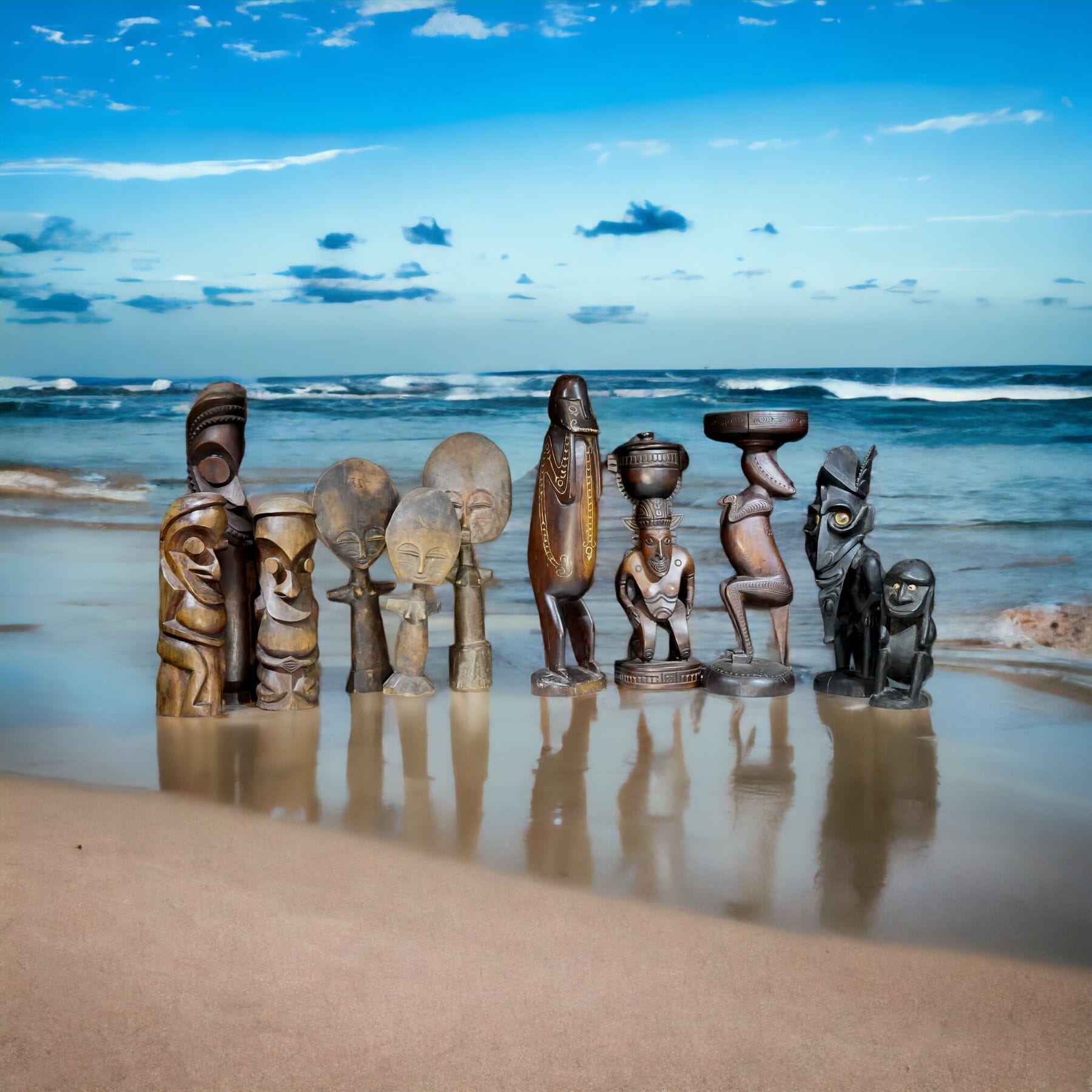 A superb selection of fascinating items this week – from a prime collection of Tribal Art & Artifacts, to some…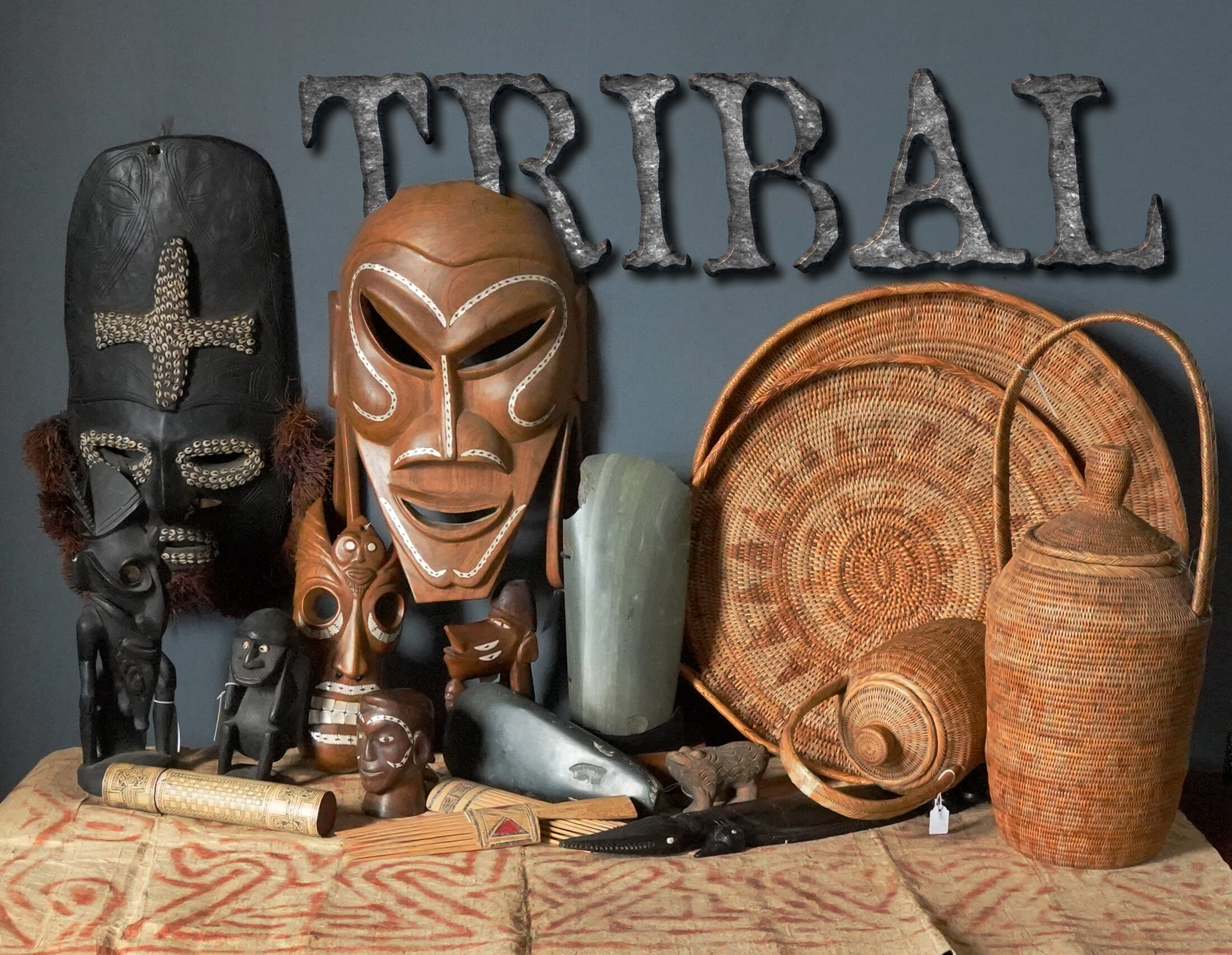 An exotic collection of 'Tribal' has just been launched on Moorabool.com – from Australian Aboriginal, to our closest neighbour, Papua…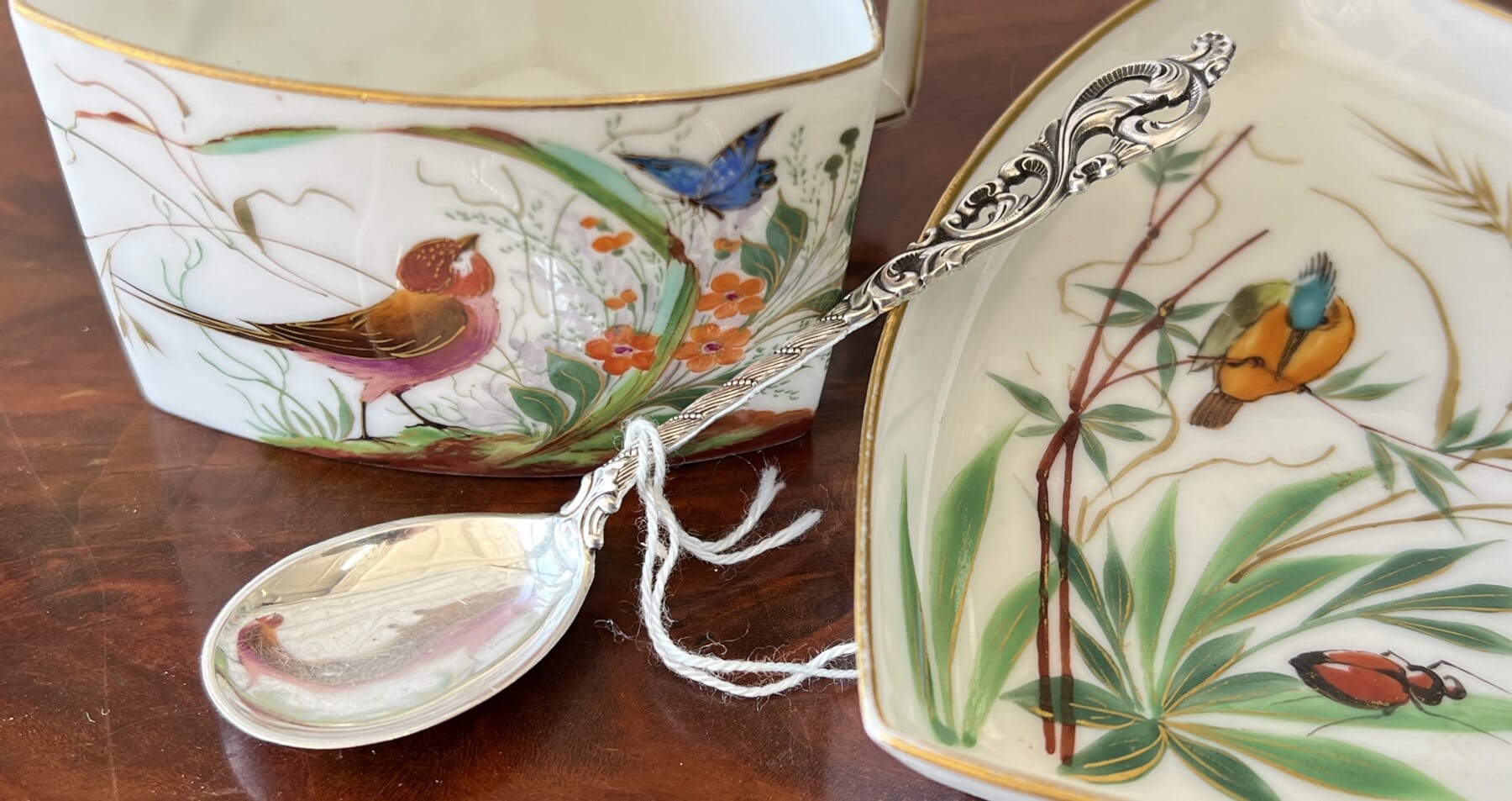 Welcome to our latest Fresh Stock release. There's some superb items this week, from the quirky 1852 'Dog' umbrella stand…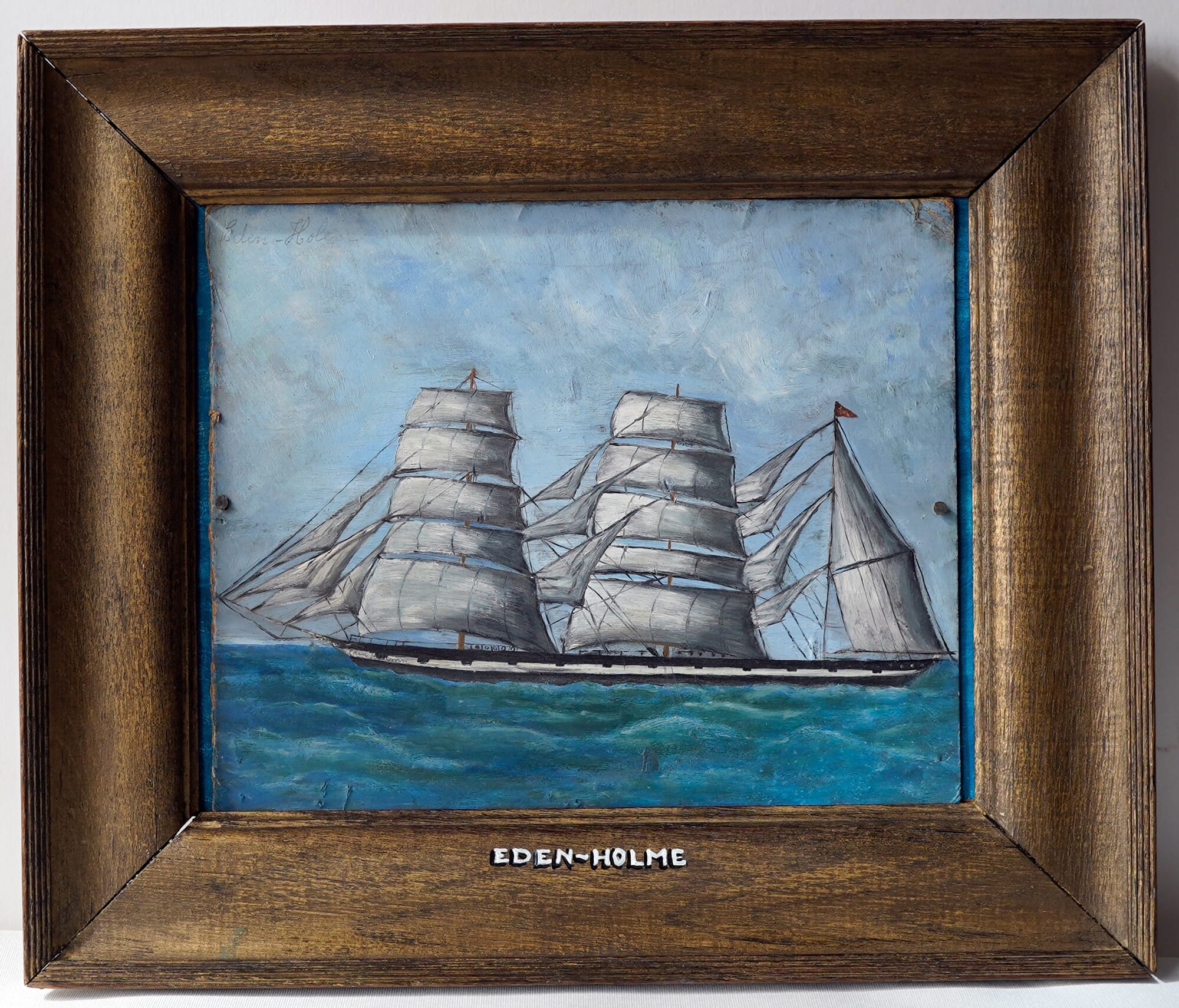 A fascinating story has emerged from an interesting naive ship painting at Moorabool Antiques, Geelong. It's a clippership, with the…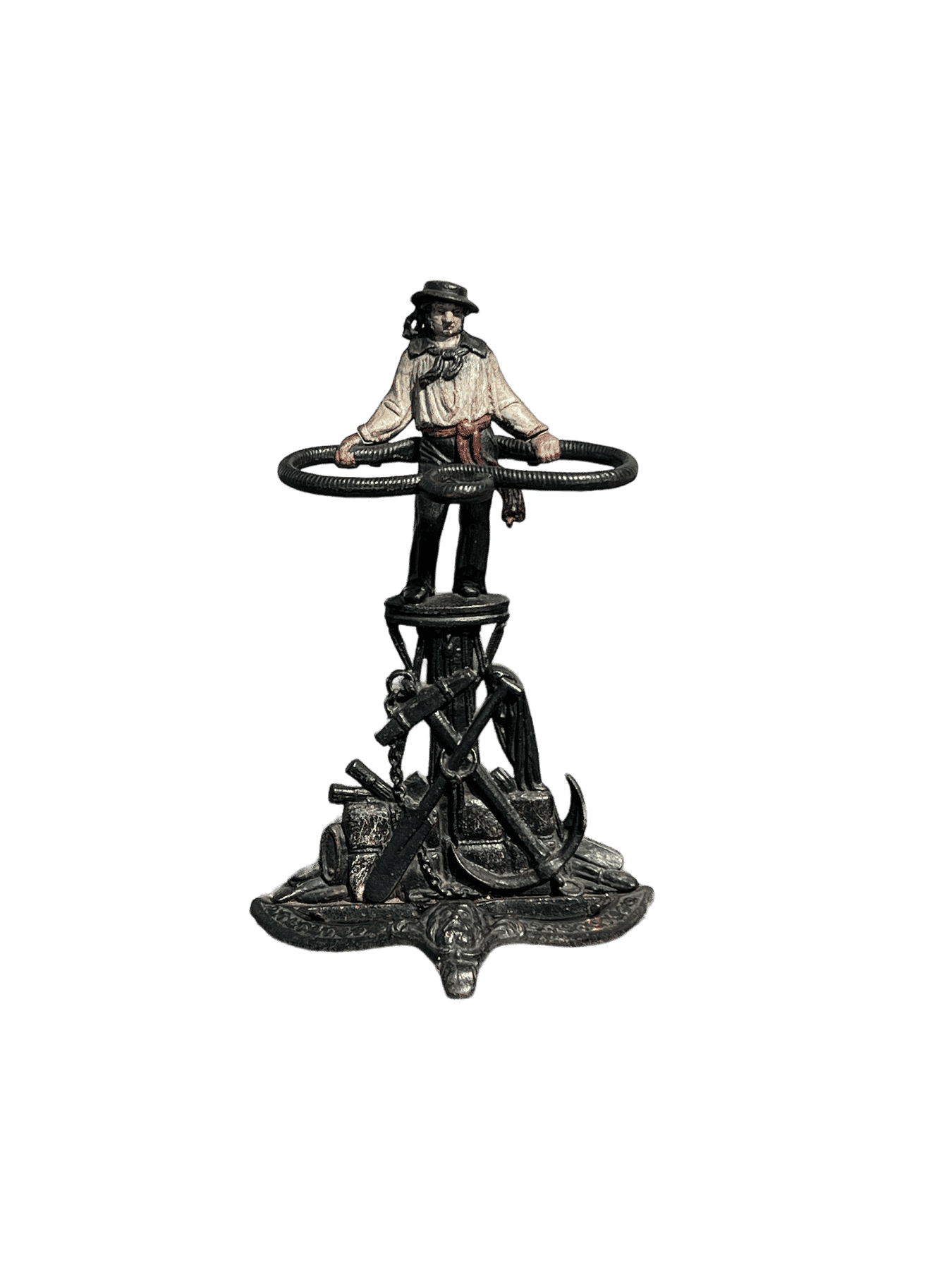 Ahoy! we have a Nautical Special for your browsing, with Ships in art, models, and other fascinating Maritime items. There's…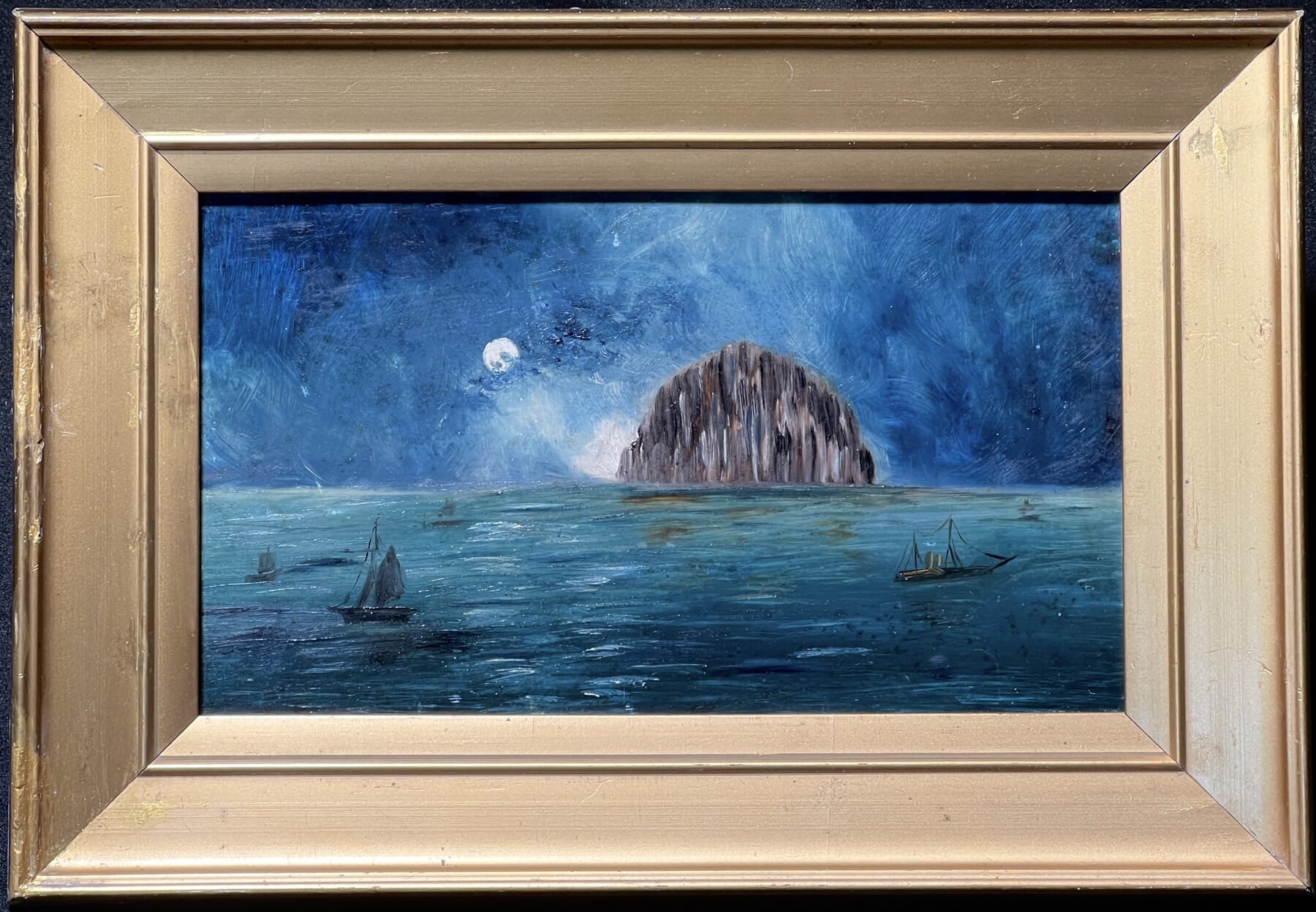 This curious oil painting (on a sheet of milk-glass) has been sitting in the Moorabool 'archives' for a generation, a…
A Sample from our Ceramics
A Sample from our Furniture
A Sample from our Art
A Sample from our Ceramics
A Sample from our Furniture
A Sample from our Silver
A Sample from our 'Vertu'