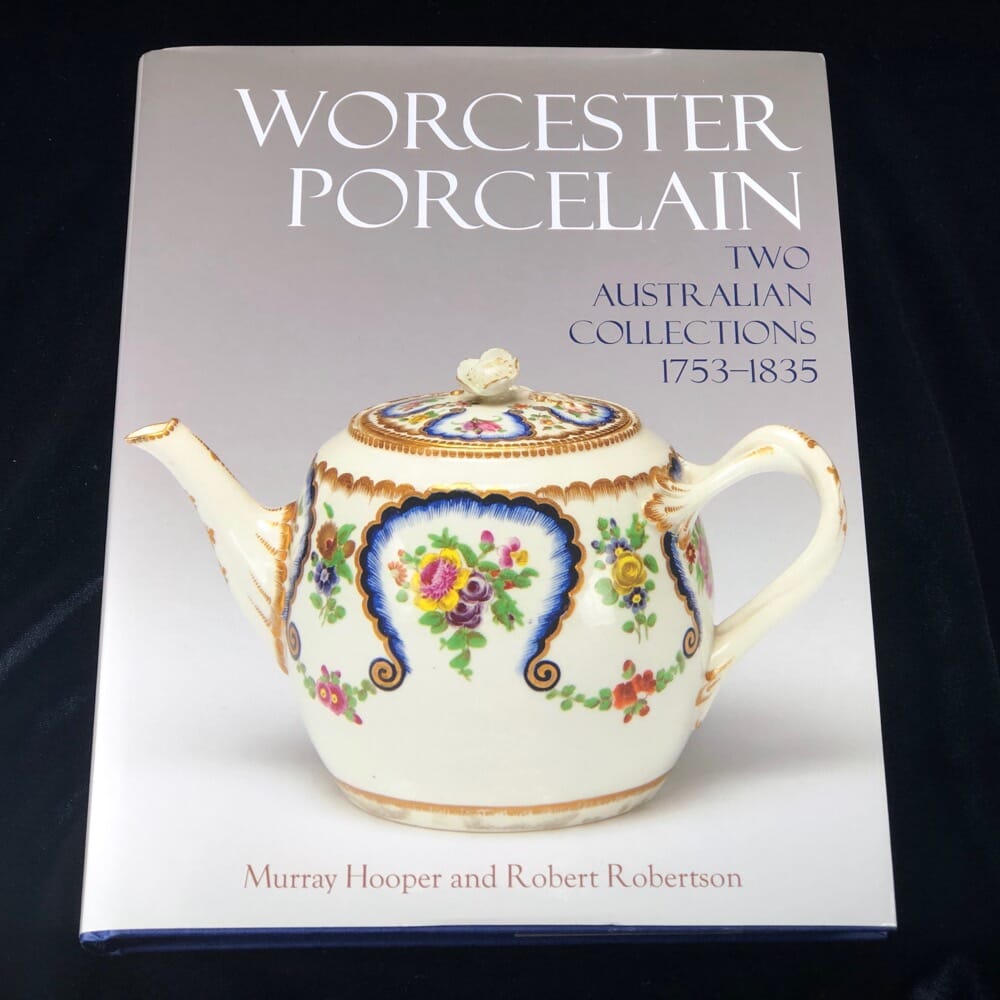 2016 publication, hardback, 208 pages, 171 items illustrated in full colour
This quality 2016 book on 18th century British porcelain has a surprising local origin in Australia.
The authors are regulars to any local sales or shops with a hint of Worcester porcelain in Australia, and overseas as well; the result is to be seen in this book – a combined collection which illustrates superbly the origins, mastery, and continuation of the Worcester factory's products, from the 1750's origins into the 1830's.
There's 171 items beautifully photographed, with a useful appendix with visual references to any marks the pieces have. For any dealer or collector, these marks are the essential clue for dating and attribution – but are left out in far too many 'collectors books'.
Facts are presented in a very direct manner, and well supported with Provenance, Reference, and Literature following directly after.
What is refreshing is the inspiration this collection provides for anyone aspiring to do the same; the pieces range from the comparatively 'common' (ie. affordable) blue & white florals of the Mansfield pattern, through to some delicious Chinoiseries of the early 1750's …. some which were once with Moorabool at quite substantial prices….
Refreshing also is a realistic attitude to condition; rivets in a rare piece are perfectly acceptable, as is the occasional small rim flaw….
Several more controversial pieces are carefully skirted around, in regards to attribution; like many 'facts' in the art world, these are often matters of opinion, and subject to change. The 'James Giles' attribution is one such situation, where the authors have presented both sides, with a 'perhaps / alternatively' attitude that doesn't preach or lecture, but allows the reader to make up their own mind.
Moorabool recommends this book as a well written survey of early Worcester, a useful addition to any ceramic collector's library.