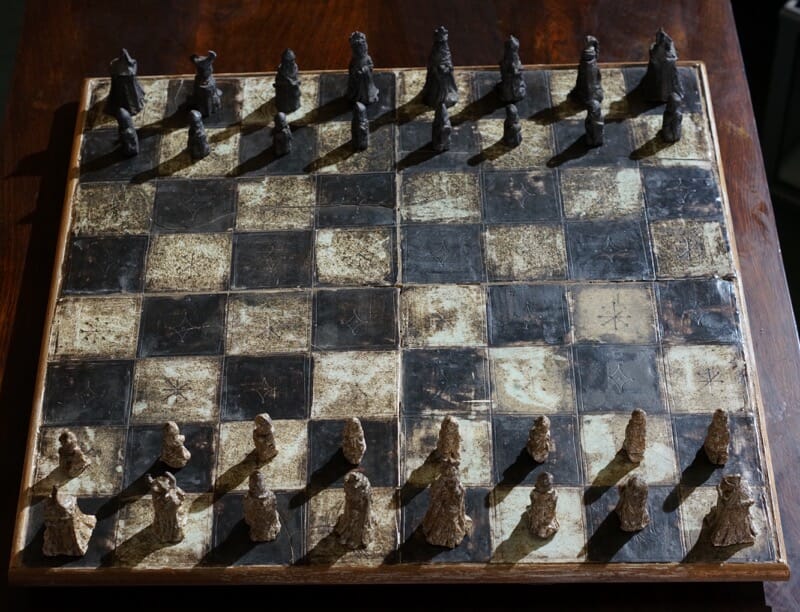 Only on the market once before, this is a remarkable Australian Pottery rarity – probably unique. Speculated to be a special commission or present, it was last sold in the 1980's at Christies, Melbourne.
The board is by David Boyd, and is constructed from four large tiles divided into squares ,the ends inscribed with the starting home for the various pieces. This is fired in a wonderfully mottled 'aged' glaze.
The pieces are the work of Hermia Boyd, and each has powerful character; even the pawns are individual in features.
They echo the famous 'Lewis Chessmen', which date to the Anglo-Saxon period and are on display in the British Museum. The Boyds had lived and visited on numerous occasions, and made other medieval-inspired pieces – but apparently no other chess set….
This is a very unique piece, and destined for a worthy collection of Australian Pottery – or indeed would be equally at home amongst the fine art creations of the incredibly productive Boyd family.
[metaslider id="40842″]