November 25th, 2021.
Welcome to our 'Fresh Stock' update – these items are fresh to our stock , and fresh to this website.

Today it's a fantastic group of Old Sheffield Plate, more Ancient objects, some Chinese pieces, and other 'curios'.
You'll find some terrific inexpensive Christmas Gift ideas.
In other news… tomorrow's the 'Black Friday' tradition, and we have a surprise for you…. this weekend only, check your email tomorrow!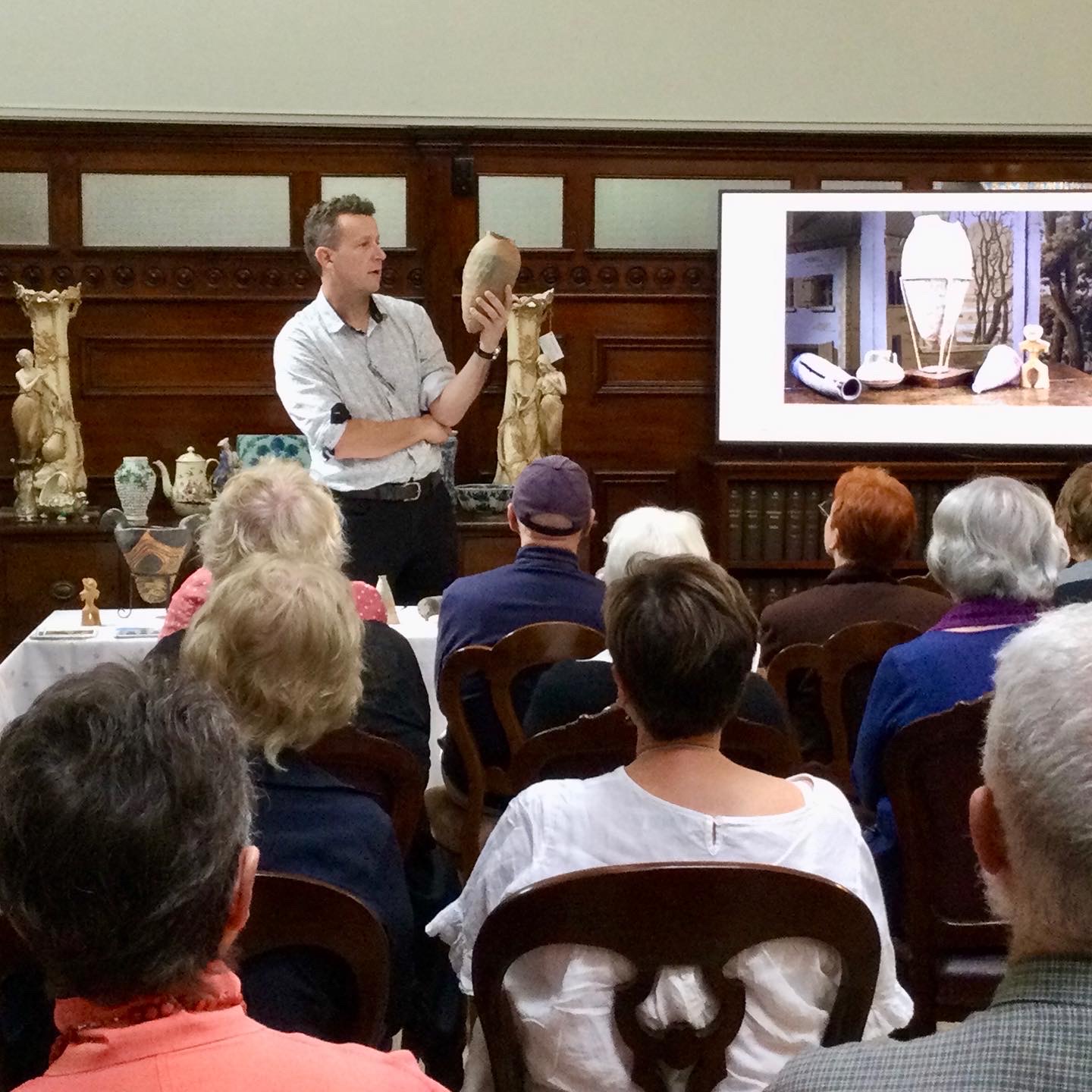 Bendigo Talk
'Go Figure!'
We're heading off to Bendigo this Saturday, for an interesting event – Paul is giving a talk as part of Valentine Antique's 'Lecture Series', in the beautiful gallery complex just down from the Bendigo Art Gallery.
There are still tickets available if you're able to make it, a small fee which includes refreshments and an hour looking at figures with Paul Rosenberg.
Date: 27th November
Time: 11am
Place: 16-22 View Street, Bendigo (just down from the Art Gallery)
Price: $20 per person
Bookings are essential, contact Valentines, Bendigo, on 5443 7279 to secure your place.
Please note: our Geelong premises is closed this Saturday, 27th November.
Remember, we post world-wide at the most reasonable rates – ask for a quote.
LAST POSTAGE FOR CHRISTMAS DELIVERY:
Victoria – 10th December
NSW / QLD / SA – 3rd December
International – ASAP – overseas postage at normal rates is particularly unpredictable at the moment. We can use a superior service, such as UPS, which can have a UK/US shipment delivered within a few days – but the cost is considerably more, please ask for a quote if interested.
Australian deliveries can also be sent express, for slightly more, please ask.
---
---