Today we have a varied selection for you to browse.
There's a group of Georgian & Victorian furniture including an Australian Cedar desk and a George III Mahogany chest-of-drawers – both very useful and decorative at the same time.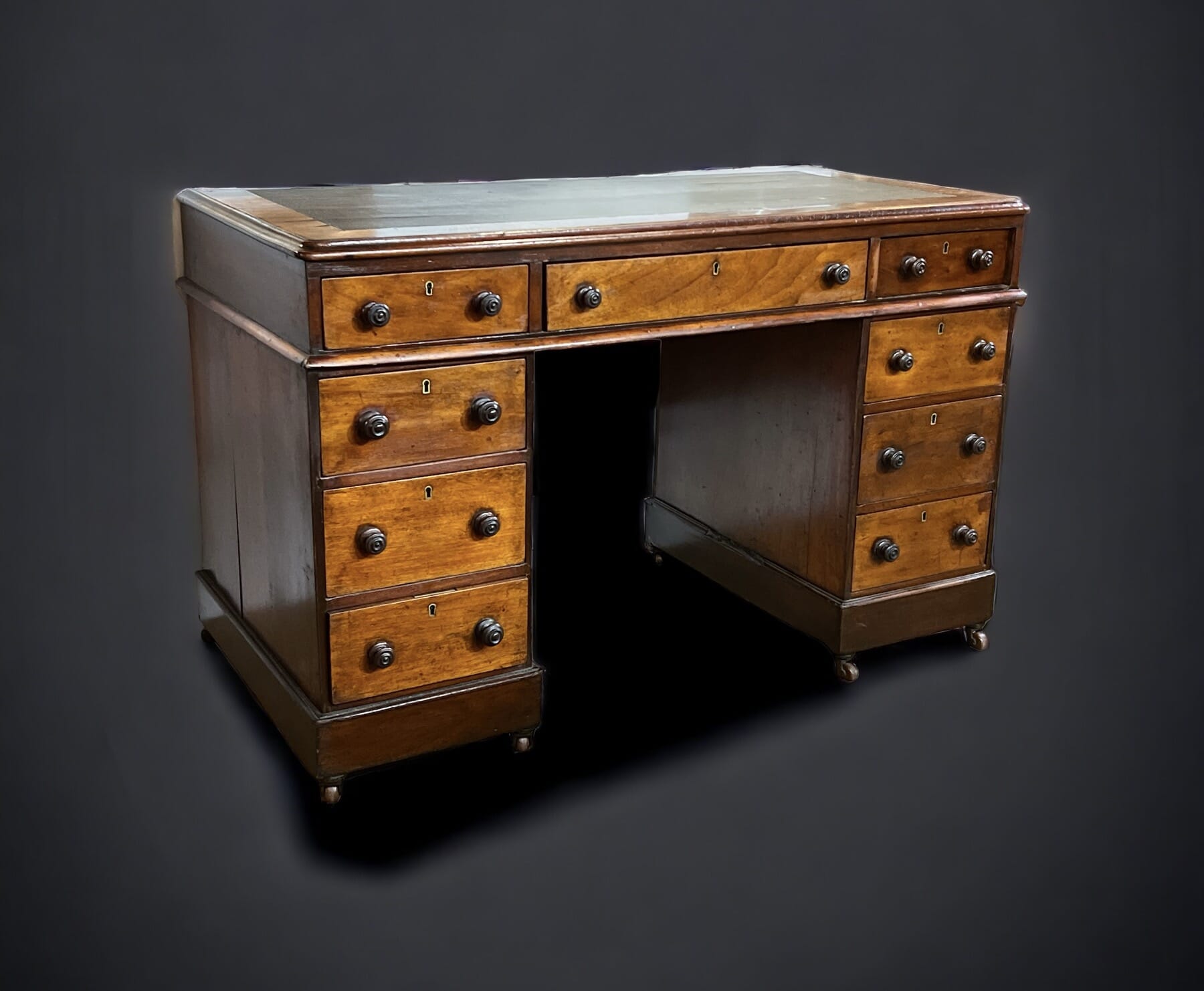 There's an interesting selection of ceramics, including a rare pair of Mason's Ironstone vases, and a Mason's table service that would be fun to use.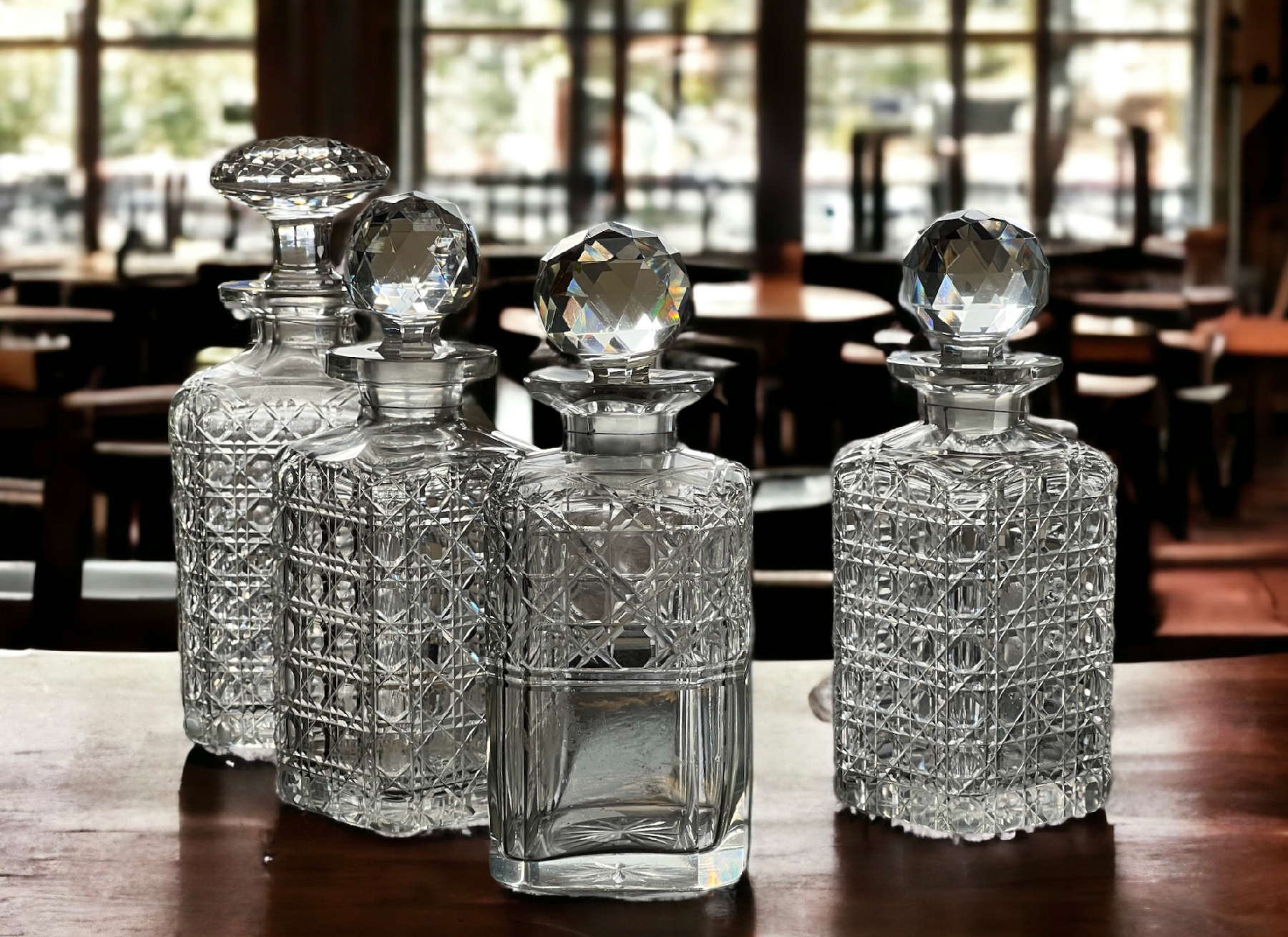 Always in demand & hard to find, we are pleased to have a selection of Whiskey decanters- or which ever spirit you choose to put in them! We always have plenty of round examples, but square decanters don't stay in stock very long, they are in high demand.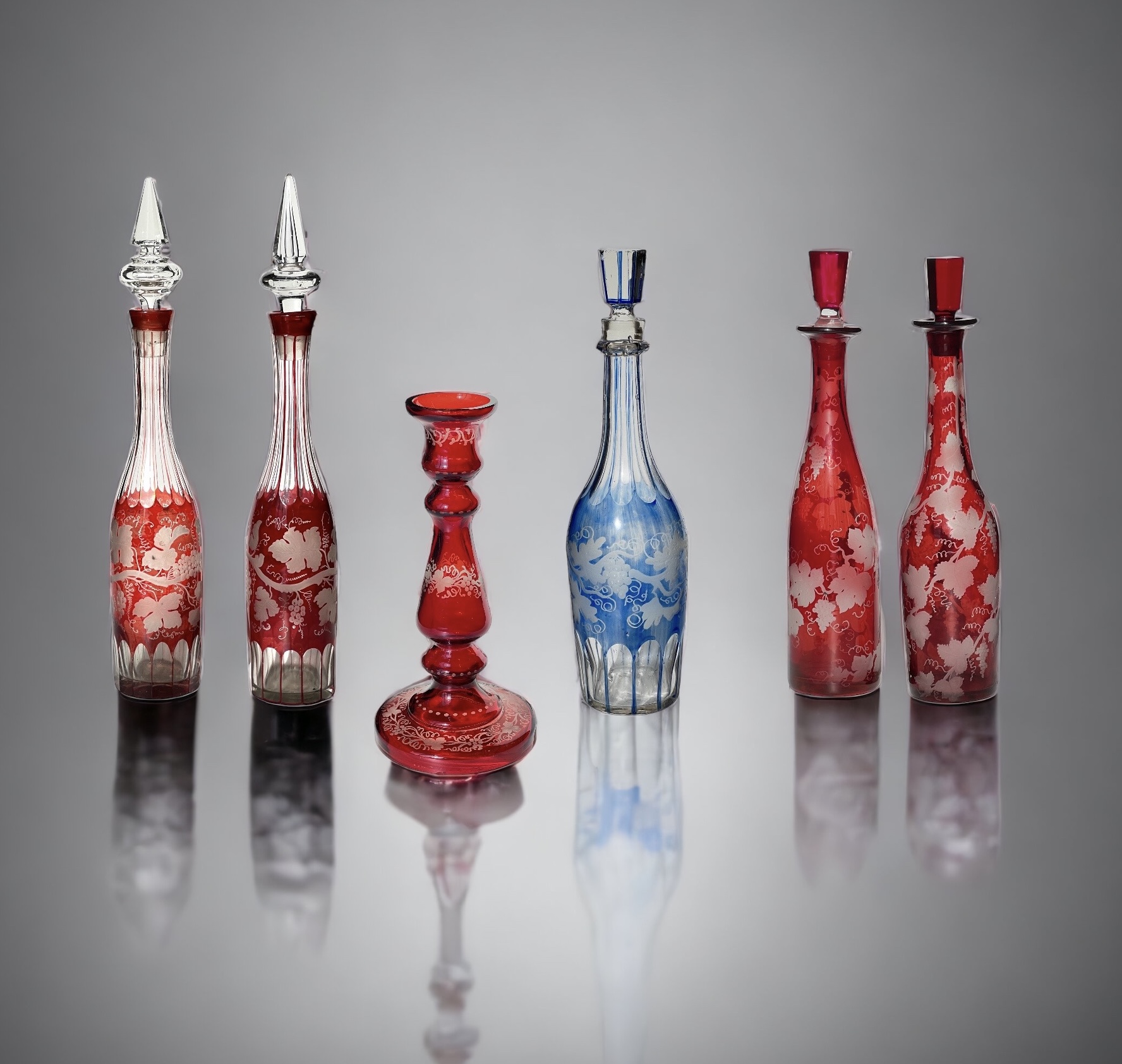 Not quite as useful, but very decorative are several Ruby & a Blue flash decanters from the 1880's. There's also a rare perfect condition Ruby glass candlestick – rare because getting the candle stub out inevitably led to damage to the fragile glass.
Lots more to see, and many more exciting items in the next while, including quality Chinese & Asian, 18th Century British & Continental Ceramics, and a cheerful collection of Staffordshire Figures.
Enjoy!
The Latest Stock