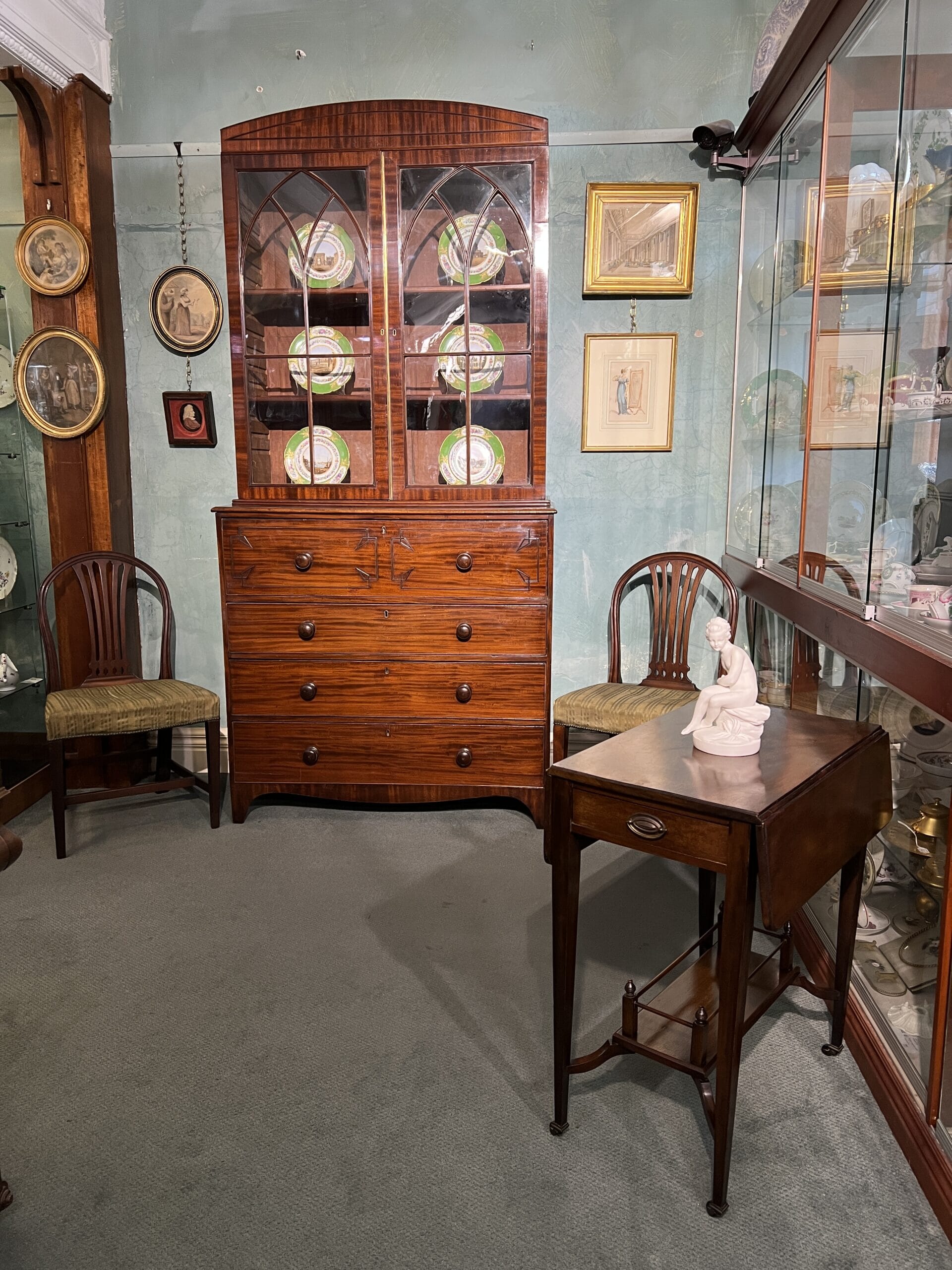 February 17th, 2022.
Welcome to a 'Fresh Stock' update – these items are fresh to our stock , and fresh to this website.
Today it's a selection of fine English furniture. The bookcase is the key piece, and yes, the contents below will be a 'Fresh Stock' in the very near future!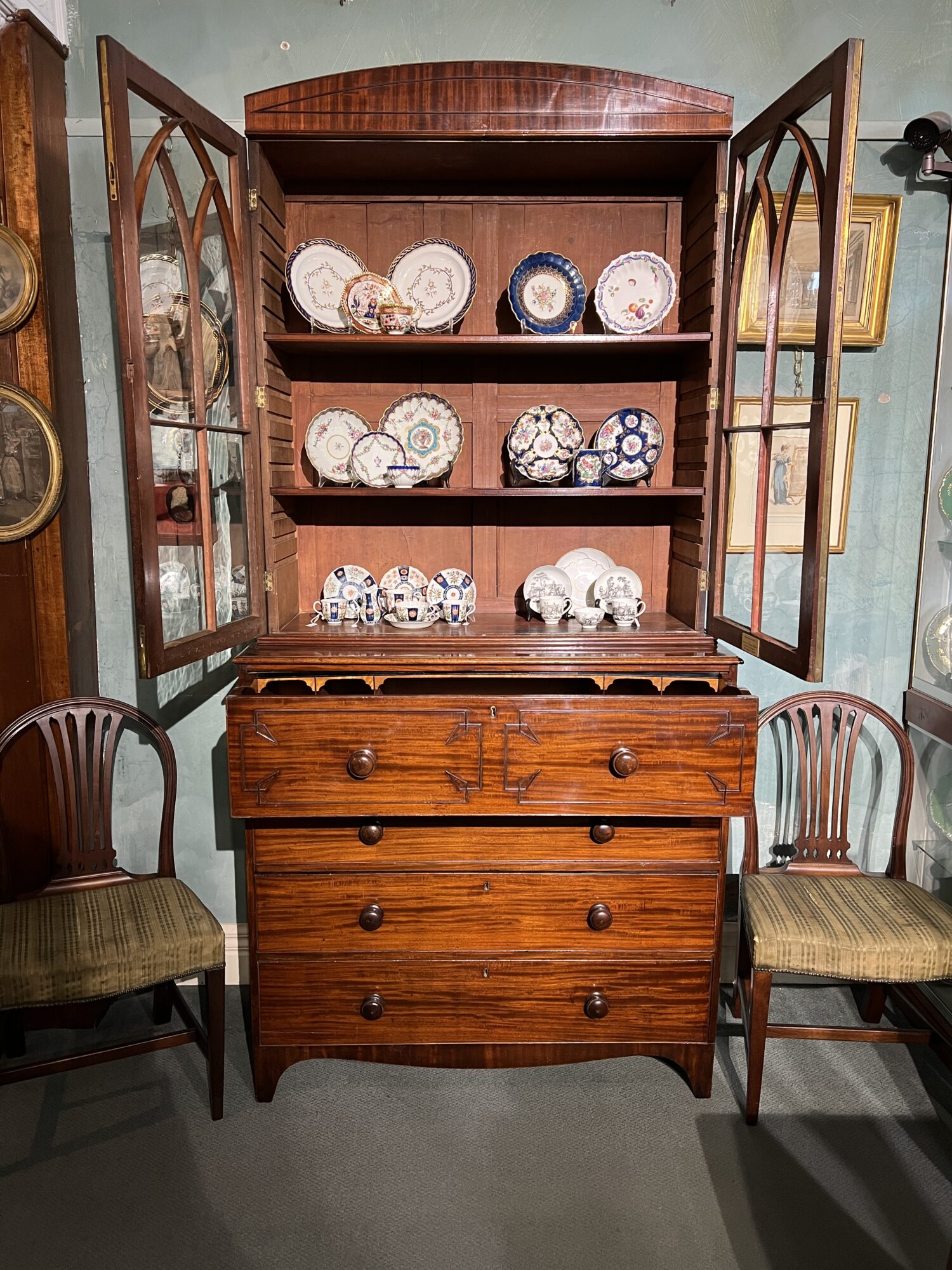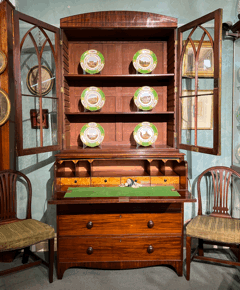 This George III bookcase is particularly pleasing in its simplicity, featuring an understated curved pediment without the usual moulding – and the unusual addition of moulding in the form of 'Maltese Crosses' to the fold-down flap of the Secretaire drawer. The interior is in satinwood, and has an extra-wide central 'pigeon hole' suitable for a laptop or tablet.
The pair of chairs are also Georgian mahogany, and rare as they have their original green horse-hair seat covers.
There's a useful small Sutherland Table, with an unusual gallery placed between the legs.
You'll also find scattering of Georgian porcelain, and some hard to find 'dumps' – glassworks doorstops.
Remember, for the furniture, we have delivery options up the East Coast or to Adelaide, ask for a quote.
---