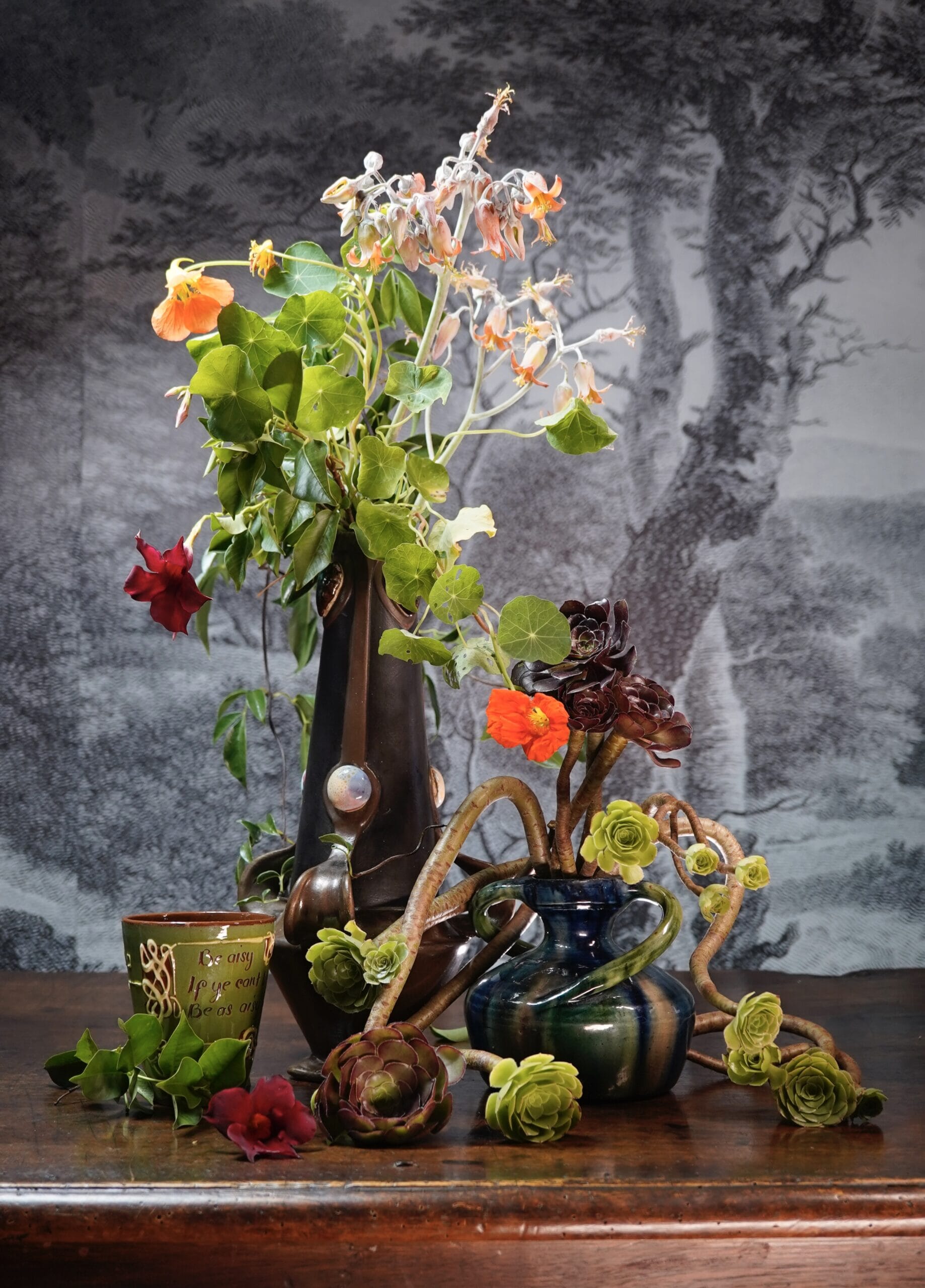 Fresh to Moorabool…
The Fresh Designs!
Art Nouveau is literally a 'New Art'.
This stylish fashion emerged from France in the latter 19th century. It was a reaction to the re-hashed Classical and Rococo style that dominated European fashion in the 19th century. It is well illustrated by this superb Art Nouveau 'stamp box' in French silver & wood, with sensual flowing tendrils, like hair ringlets or organic growing plants.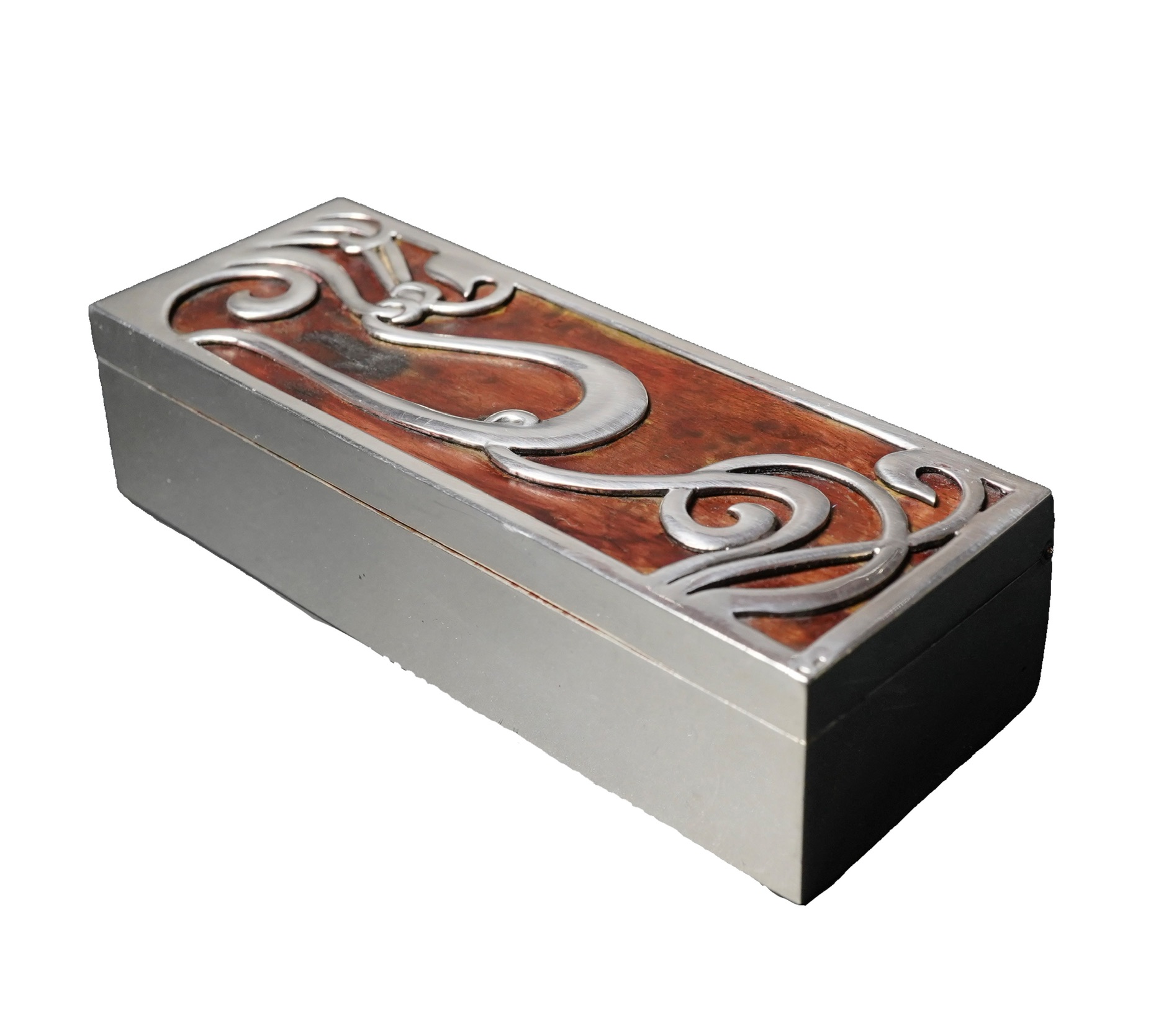 Art Pottery flourished in the late 19th/early 20th century, and embraced the ideals of the Art Nouveau movement. This vase, from Belgium, has spiraling arms that look like they grew….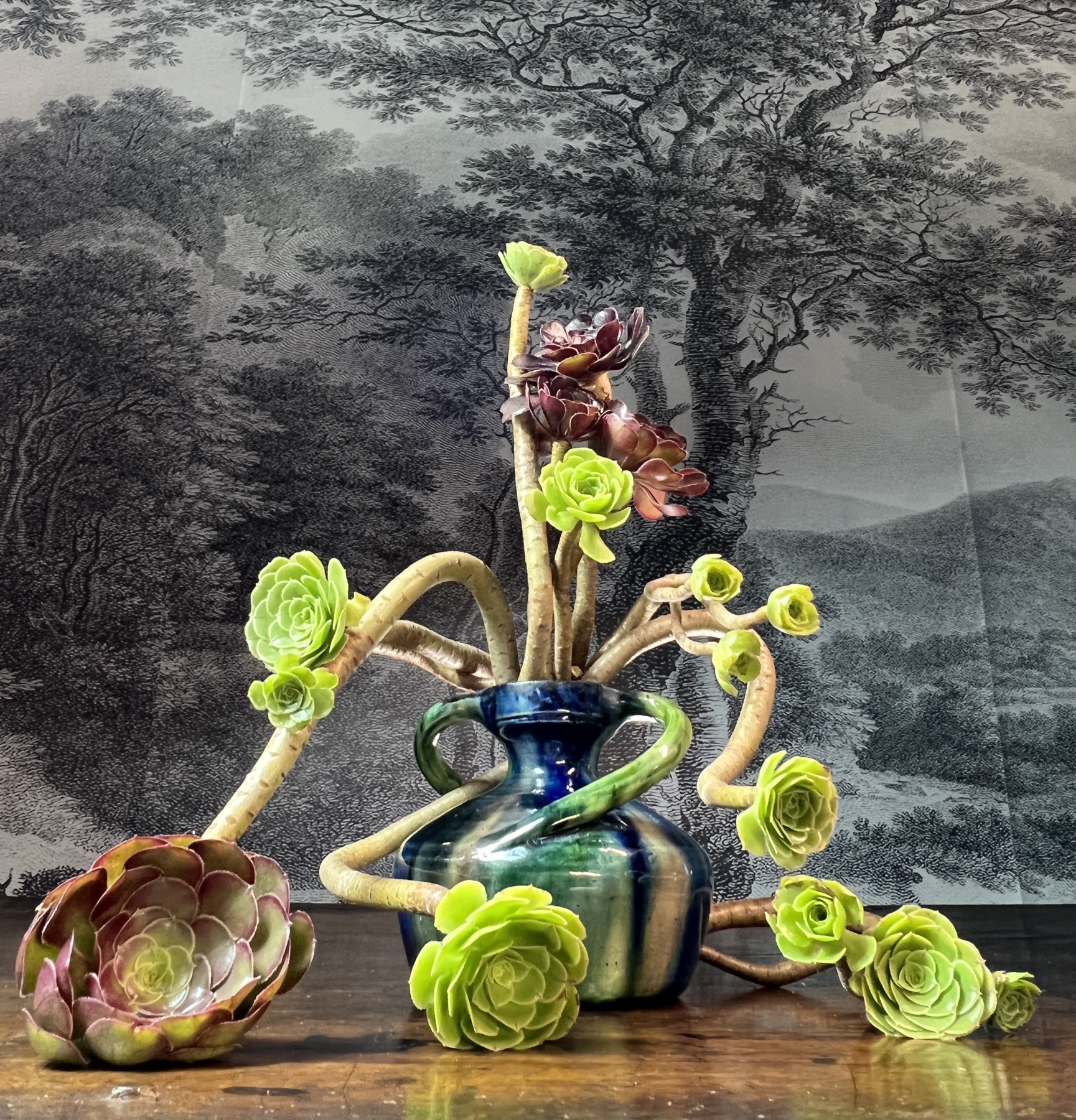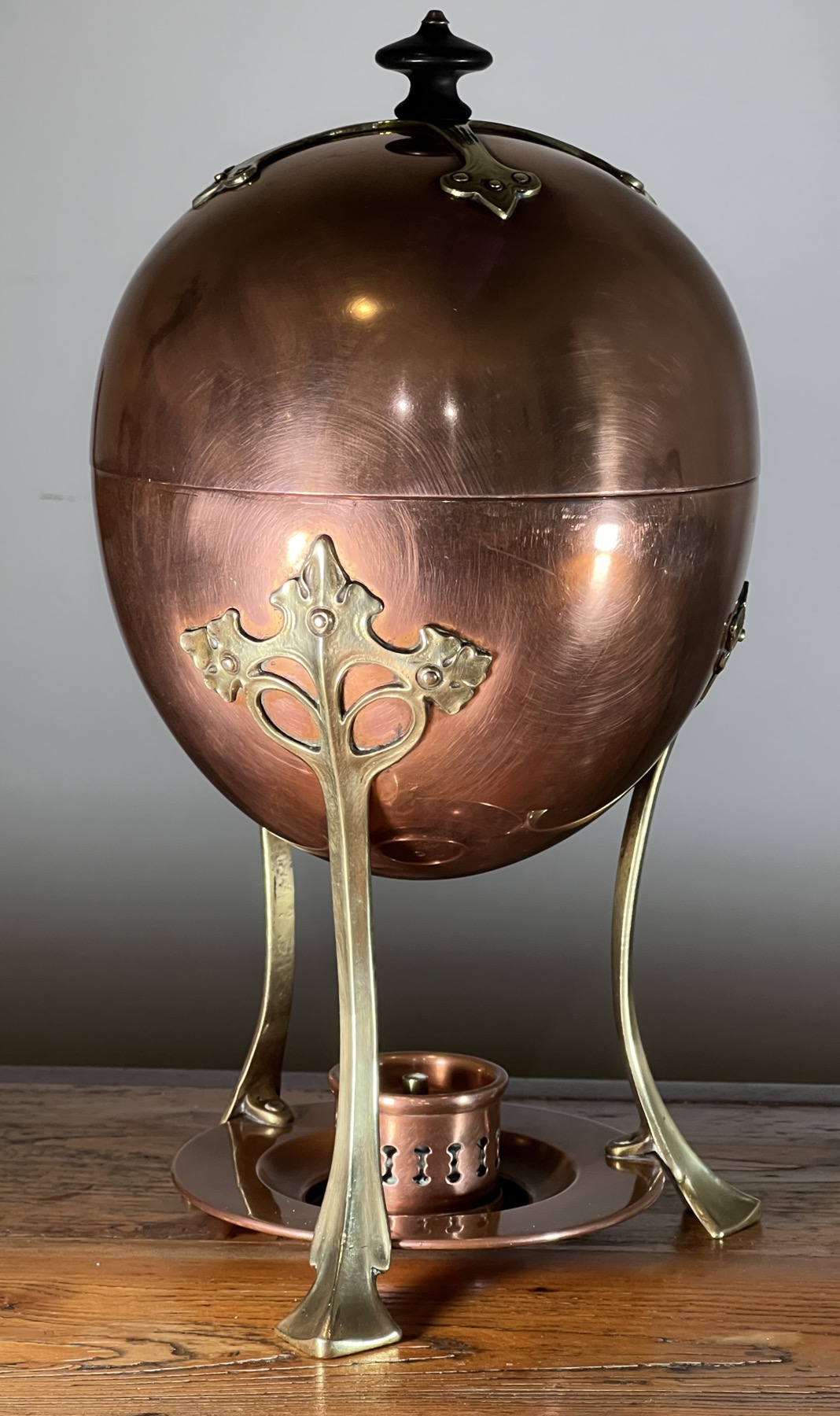 There's another offshoot from Art Nouveau, originating in Austria and Germany, called 'Jugendstil' – literally 'Youth Style'. This introduced more geometric elements alongside the Nouveau's organic elements.
This wonderful piece of design comes from the Würtemburgische Metallwaren Fabrik, WMF for short – a German manufacturer of high esteem. The egg-shaped copper body holds 6 eggs inside, which can be warmed with the small spirit burner placed on the platform between the legs. The supports are cast brass with stylish leaf-motif ends, and the legs are basically leaf-stems. The lid has a cross-form support, very geometric and not at all Art Nouveau, making it a fine example of Jugendstil.
In the same theme is this remarkable vase. English pottery, it was made at Bretby, circa 1910. White having some Nouveau elements in its form (the handles have eyes!), it also has a geometry to it that shows the Jugendstil influence – as well as the definite 'Arts & Crafts' idea of showing the raw materials & craftsmanship. In this case, it is deceptive, as the 'copper' finish is a glaze – and the 'gemstones' are also glazed pottery, made separately and attached!
Another interesting off-shoot looks to the Celtic world for inspiration. The Celtic Knot patterns, found on carvings and metalworks from 1st millenium BC European artifacts were well known in Britain, where the style flourished particularly in Scotland, Ireland and Wales. As part of the Arts & Crafts movement, these ancient designs were sometimes referred to by craftsmen, and the beaker below is one such piece.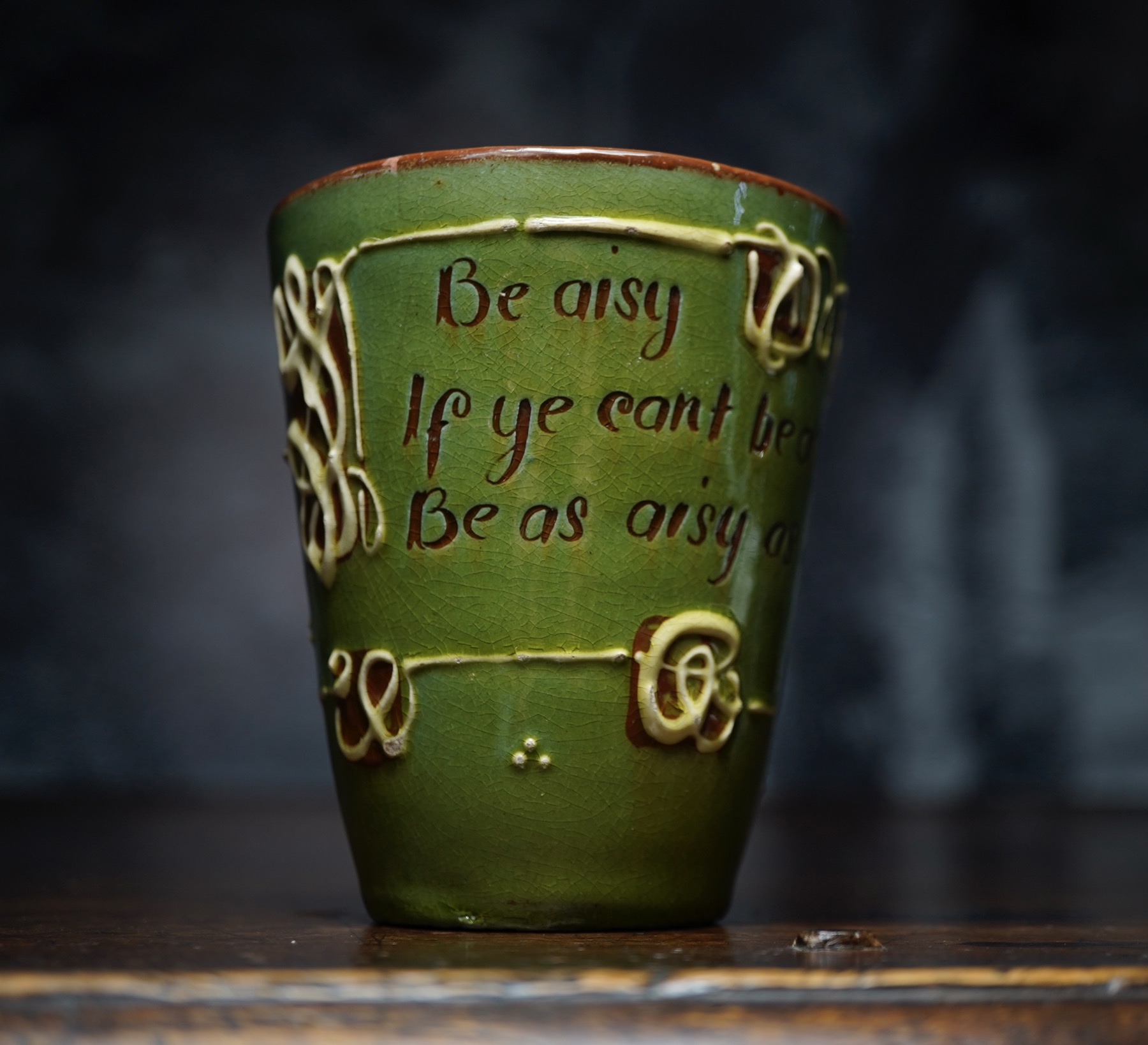 Made at the Art Pottery works of Brannam in Barnstaple, it is decorated with two bands of pale clay in raised slip trails skillfully arranged into 'Celtic' knotwork, framing an amusing verse neatly incised through the green glaze in a method we call 'sgrafitto':
" Be aisy

If ye cant be aisy

Be as aisy as ye can"
This information is Brannam delightfully easy to describe, as they clearly inscribed it all on the base – 'Brannam / Barnstaple / 1903'. It is also initialed 'FB' for the potter, Frederick Braddon, who quite possibly used the traditional potter's method of drawing with clay slip – a cow's horn with the tip cut off, allowing the pale slip inside to be applied in a controlled line.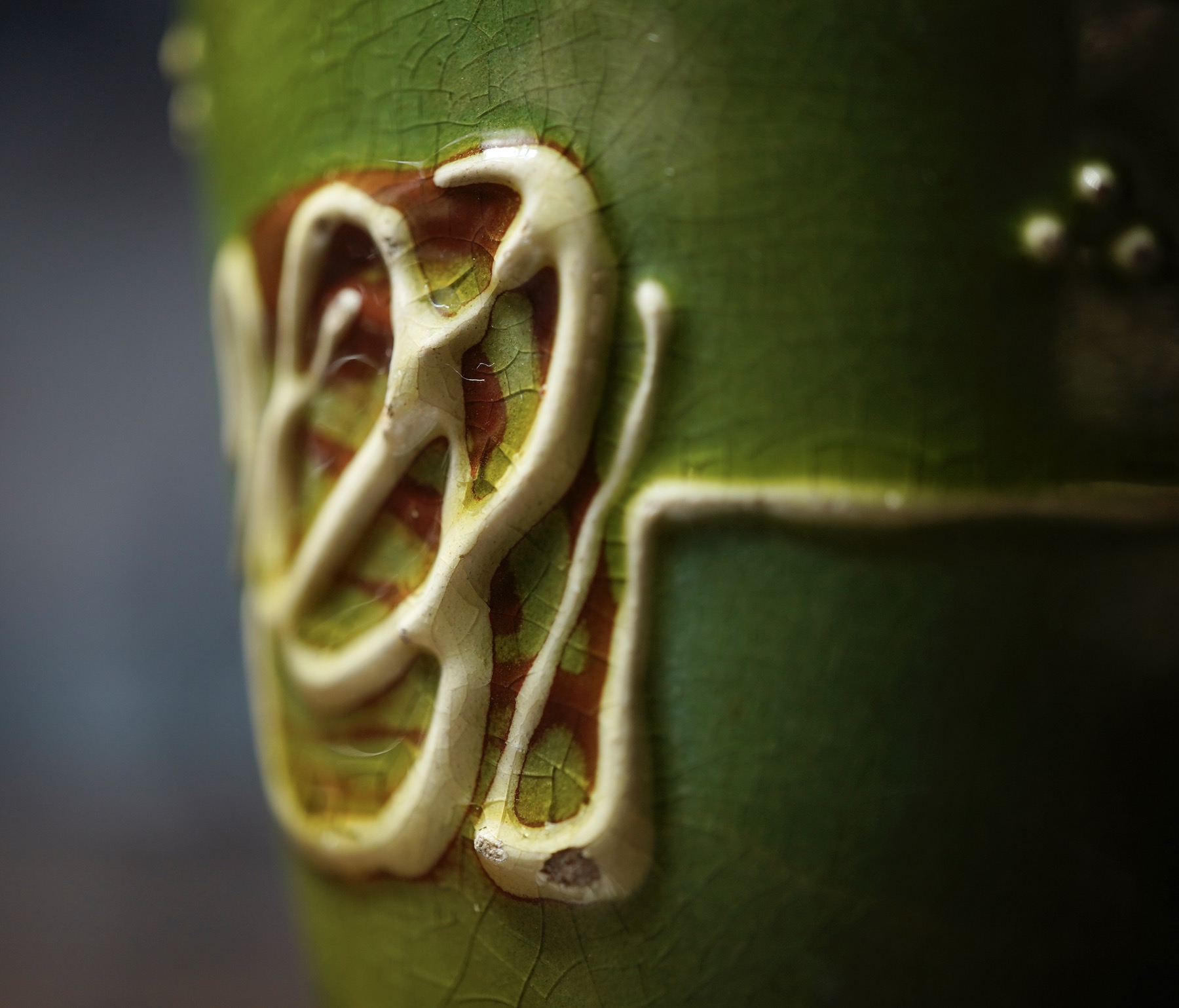 It's a wonderfully organic result, like the tendrils of a vine growing across the surface.
It therefore fits the definition of 'Art Nouveau' – in an Arts & Crafts / Art Pottery manner!
Some Art Nouveau in our stock