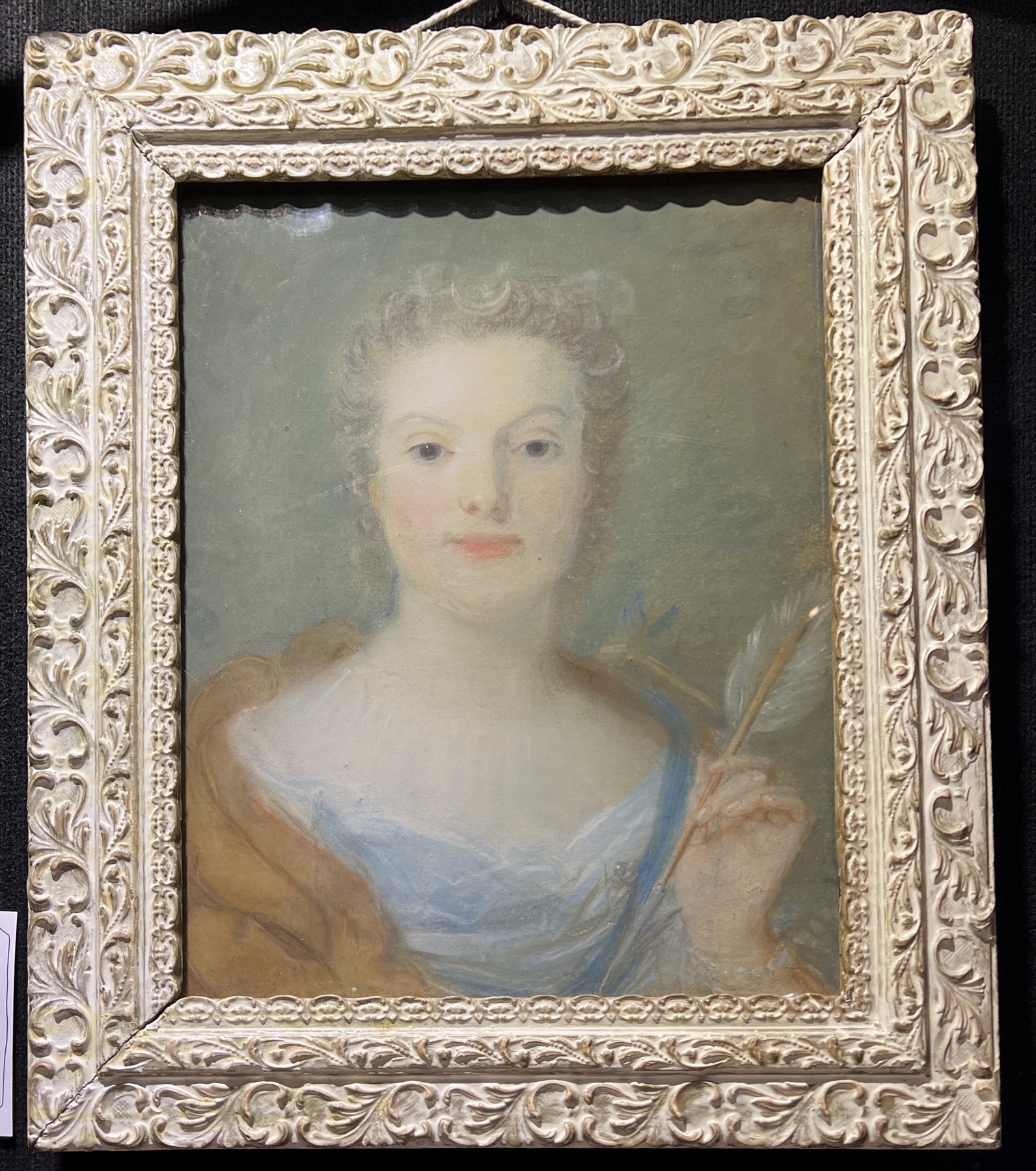 Regarded by the leading expert Neil Jeffares as one of the two 'best pastel portraitists' of the 18th century, Jean-Baptiste Perronneau (1716-1783) is rarely seen outside collections. We were very excited to find a previously unrecorded portrait in Melbourne recently.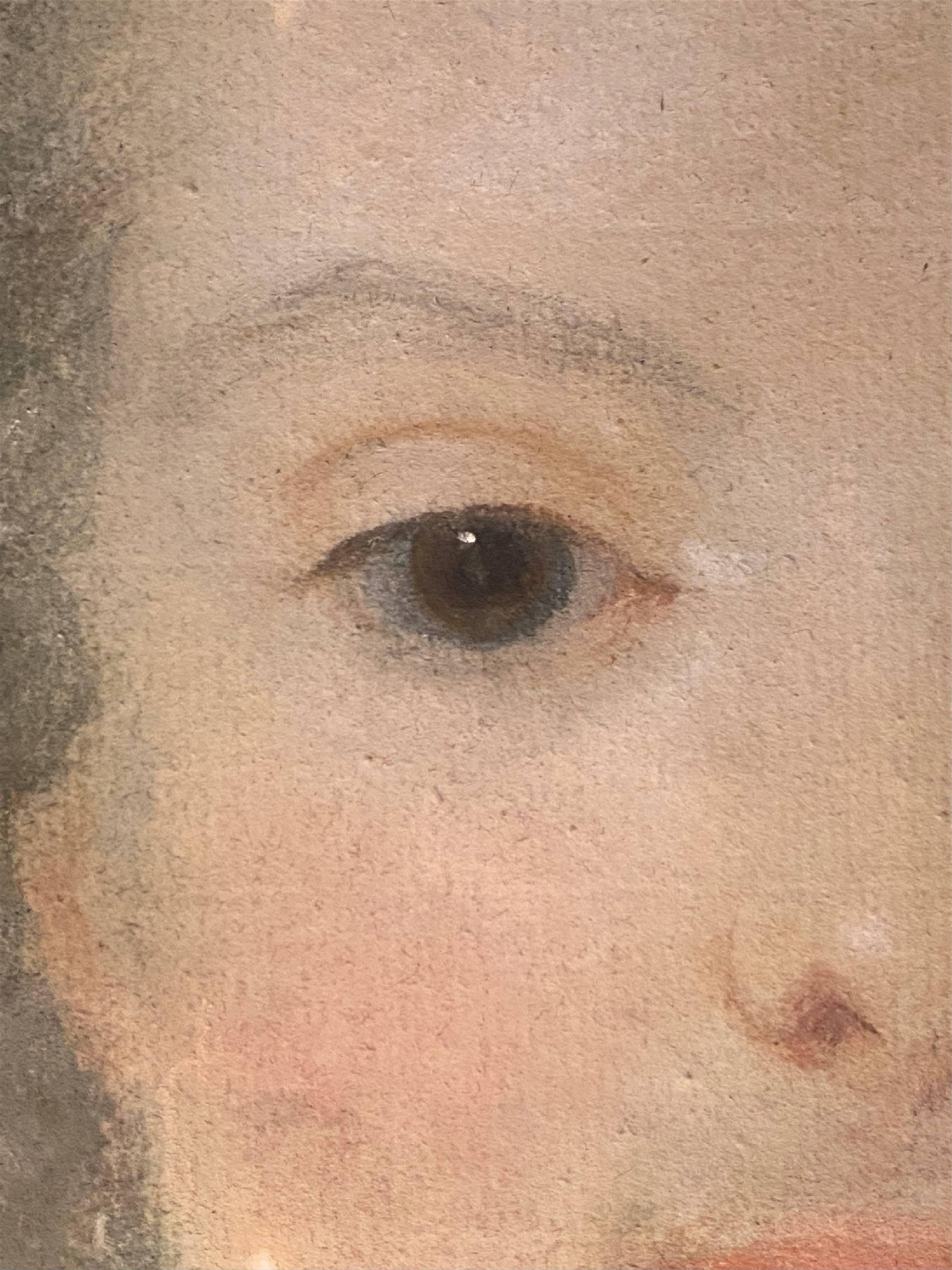 It had an inscription on the back which gave us enough clues to find the original sitter, and we were delighted to discover the signature in the top right corner: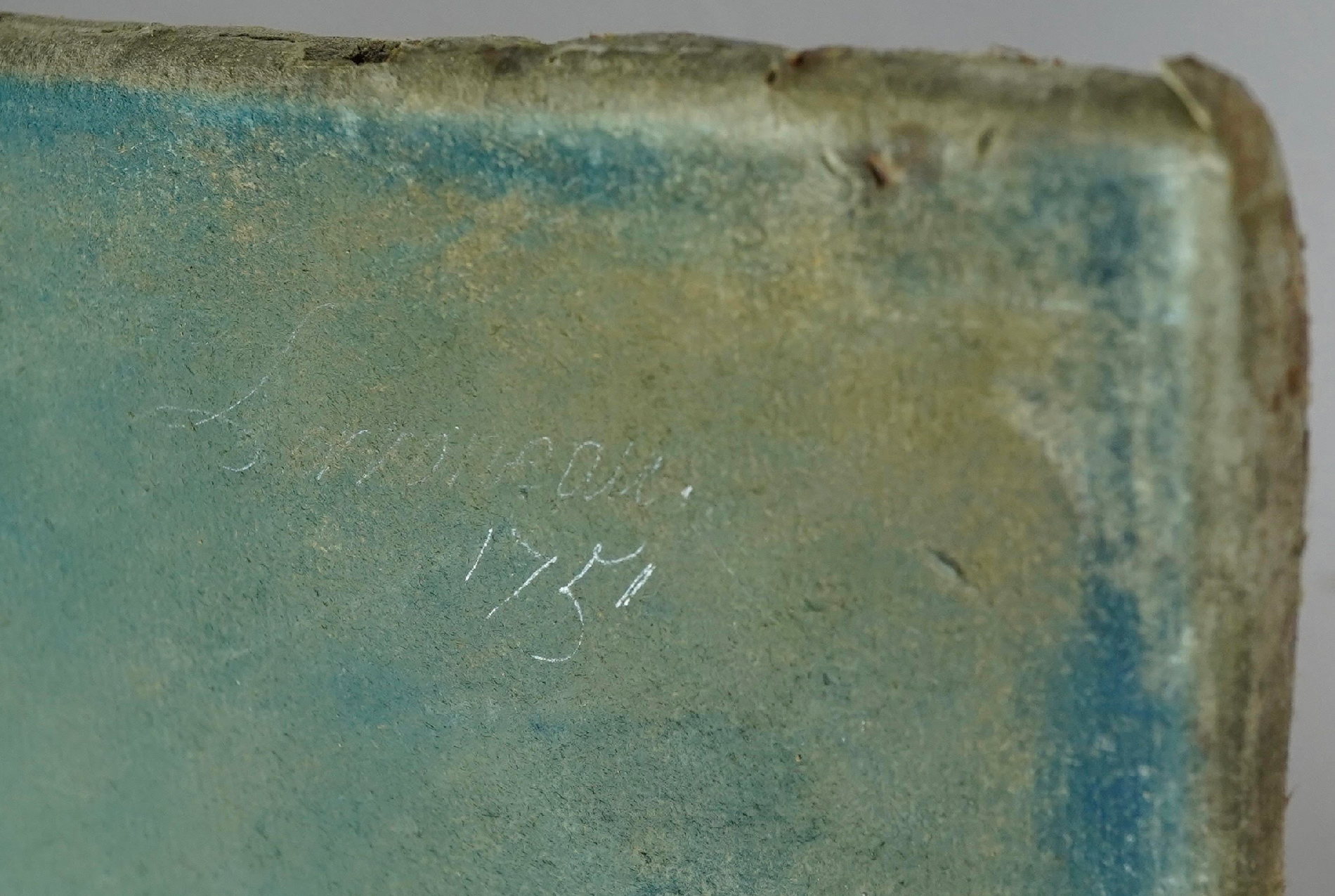 Pernooeau's signature & the date 1751, signed in lead.
There was a modern label to the back covering, with a few details – probably copied from the previous covering. From this we can identify her: Jeanne-Marie Mallès, later Mme Tobie Clarke (1733–1821).
Jeanne-Marie Mallès was from a seafaring family, her father being a Captain in the East Indies Company. However, he died in 1744; Jean-Marie was fatherless when this portrait was done in 1751, and it was 7 years later she was married to Toby Clarke (1733–1821), merchant of Nantes. They had several children, and a daughter, Marie, married François-Claude de Karuel de Merey, capitaine d'infanterie, who died in 1804 – the year Napoleon crowned himself Emperor – probably no coincidence, with the war with England and Spain raging.

Correspondence with Mr Jeffares has resulted in the authentication of the signature, making it a 'signature piece', and it is now added to the online 'catalogue resonné' of Perronneau, listing of every example authenticated, part of the amazing record freely accessible on Mr Jeffares site, www.pastellists.com/ .
You'll find it as part of the following document:
http://www.pastellists.com/Articles/Perronneau0.pdf

An interesting note in Jeffares' comments is that he sometimes dropped – or added – an 'n' to his name. Our example is the shortened version, Perroneau.
There are also several other examples of his sitters 'as Dianna' , obviously an interesting option to choose when having your portrait done. How fascinating, this beautiful young lady who had lost her father aged 11, had this portrait done showing her as the strong Goddess of the Hunt in 1751, and only married 7 years later. You can see her character in the twinkle of her eye..