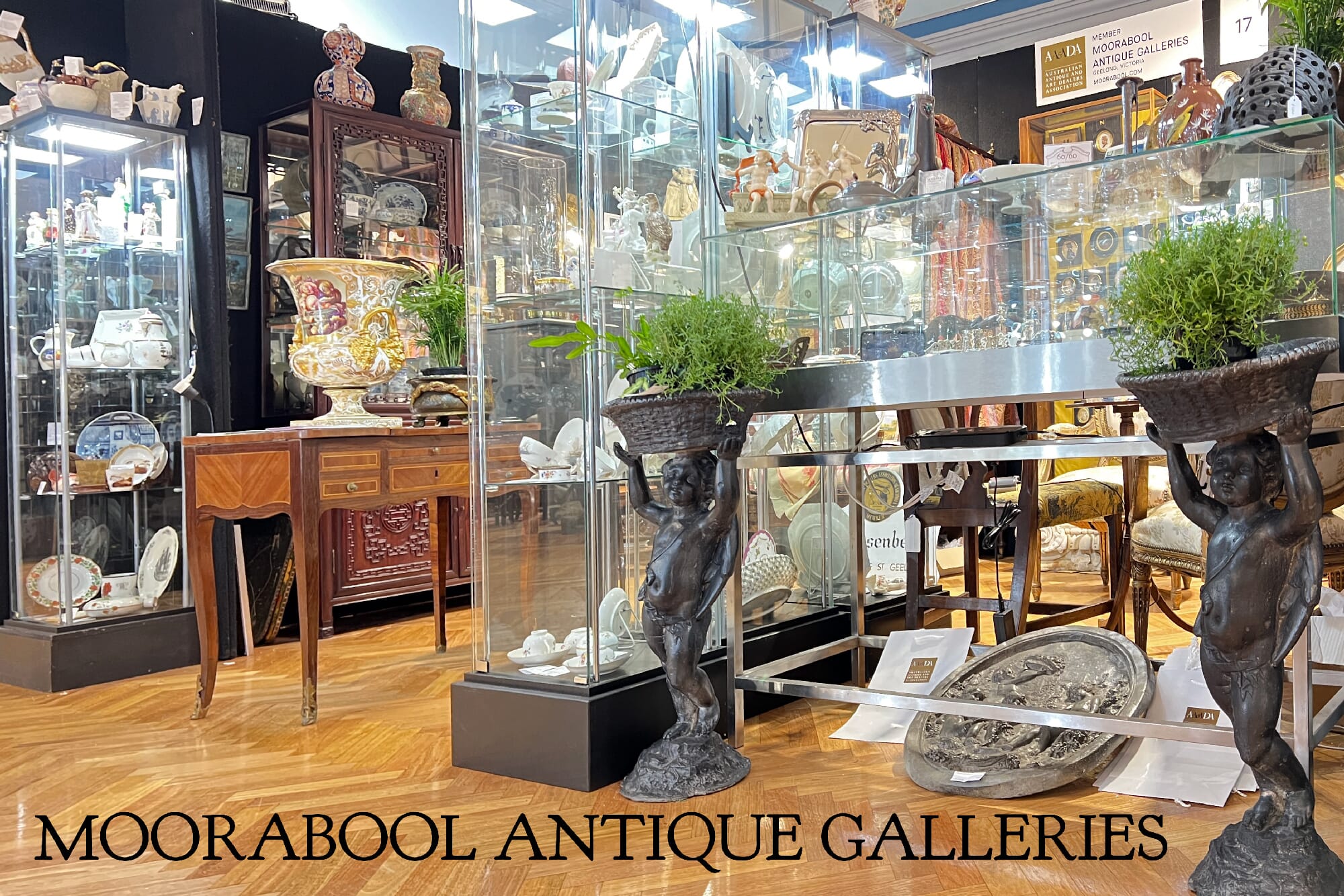 The 2022 AAADA Melbourne Antique Fair is 'going back to where it began' – the Malvern Town Hall.

It was here in 1959 that a young John Rosenberg attended, sharing a stand with Geelong antique dealer R G Hamilton, a good friend & influence on the young dealer. He was just 19 – still the youngest age for acceptance into what is now the AAADA.
Today, his son Paul continues the family business – with a stand in almost the same place in the majestically restored main hall.
Moorabool has attended every Association fair since – and 2019 would have been the 60th consecutive – but it was postponed, and 2020 – and 2021 – were victims of restrictions – so this year, 2022, marks Moorabool's 60th fair.
We've had a fantastic few days, a lot of catching up with our Melbourne friends… thank- you for all who said 'hi'.
We also received a special surprise – there is a new 'prize', a silver cup awarded to the 'most popular' stand in the fair – ted by the visitors.
We were very surprised to come second – thank-you to all who voted!
Brought to the Fair, Melbourne 2022
These items are a selection of our stock seen at the fair. Use the 'see all' button to view the total fair stock.