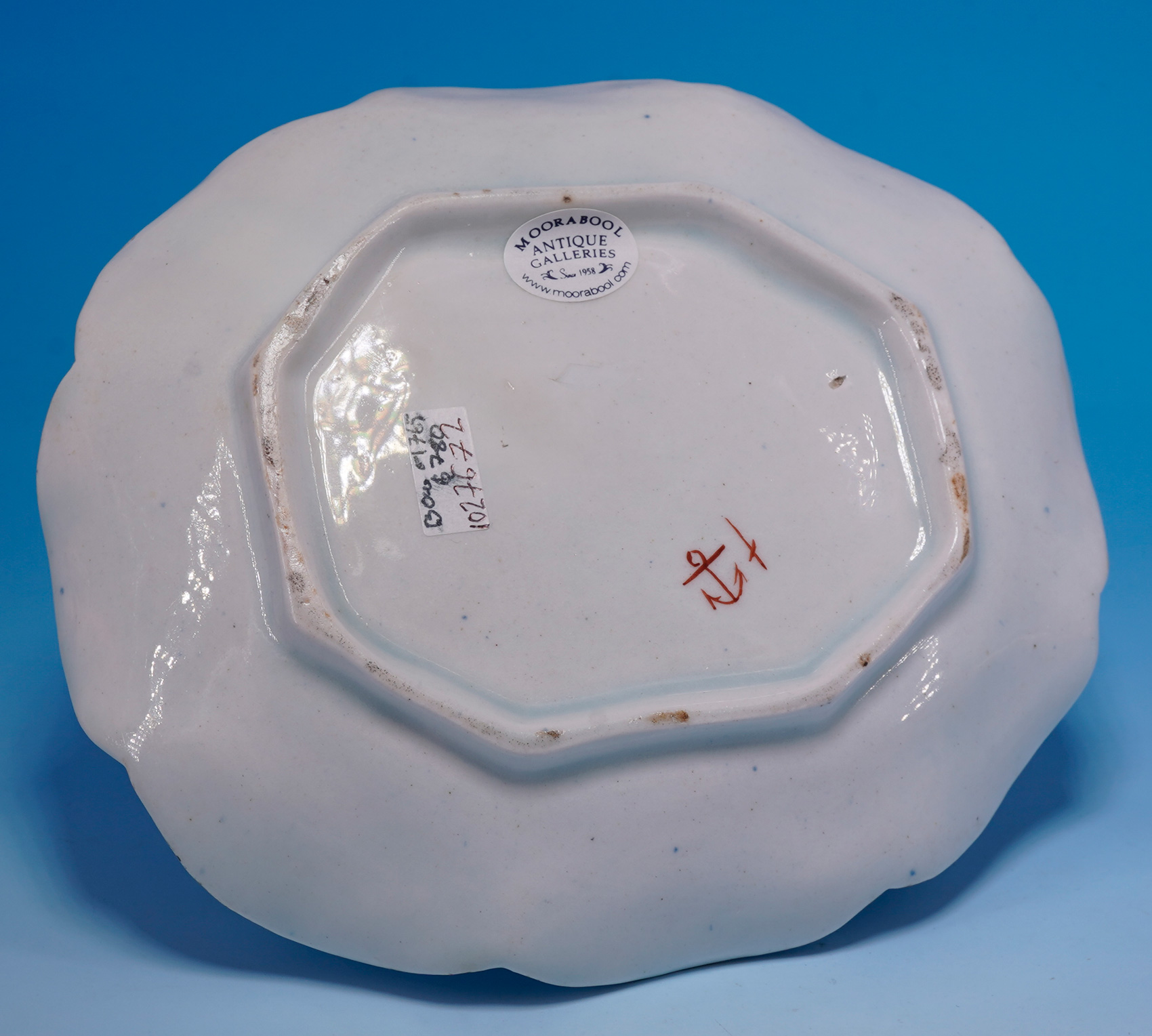 Bow basket moulded dish, flowers & gilt star, c. 1765
$780.00 AUD
Rare Bow lobed oval dish, moulded with basketweave panels to the rims, the dividing lines picked out in gold making a star shape, the center with a large group of colourful flowers, four single sprigs to the rim spaced by red flowerhead motifs.
Marked with a large red anchor & dagger mark,
circa 1765
17.5×15.5cm
Good condition, probable slight re-touch to gold.
ref. Gabszewicz 'Freeman Collection' no. 176 for a pair of identical oval basket-moulded dishes decorated by the same hand.
In stock
Shortlist