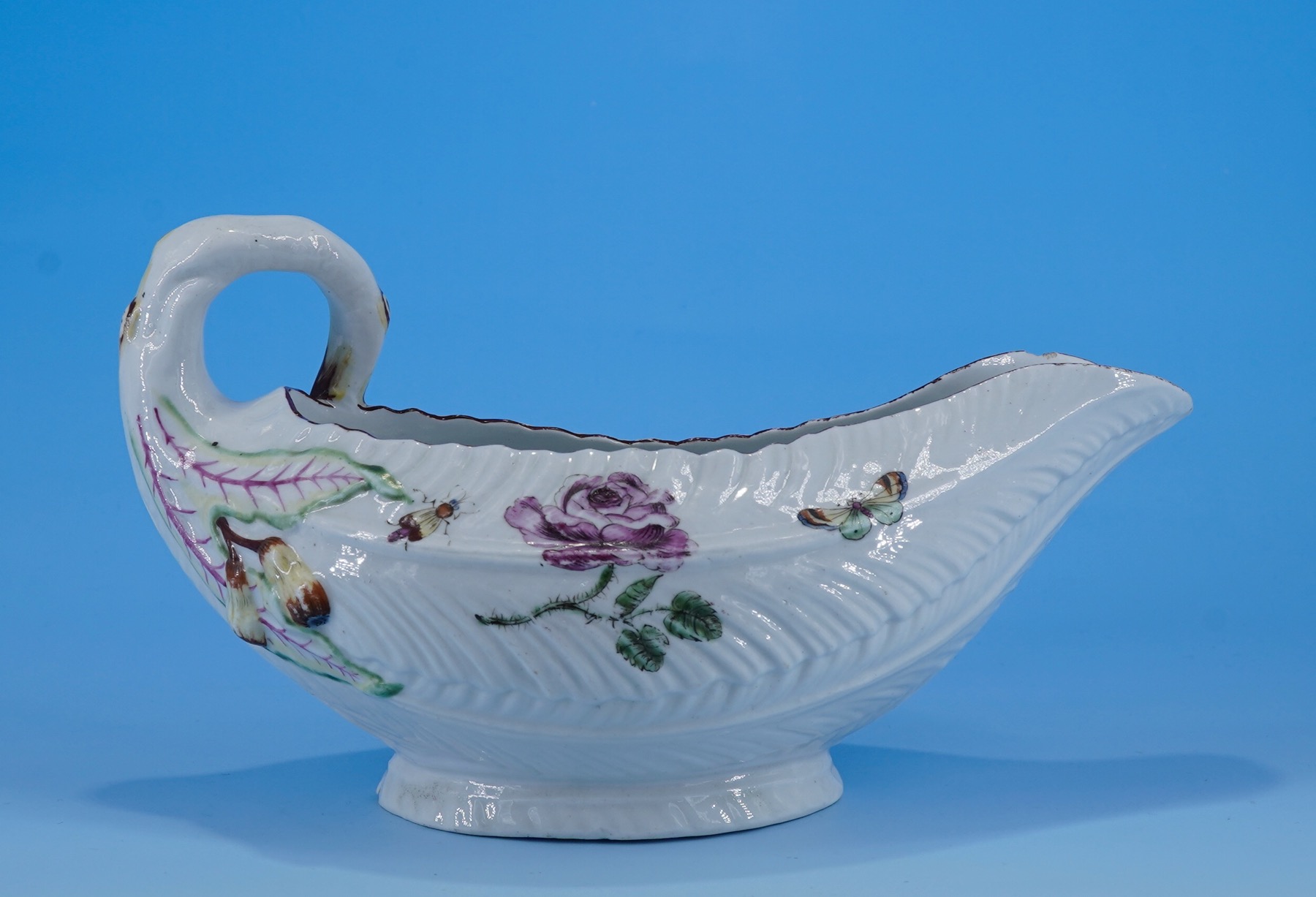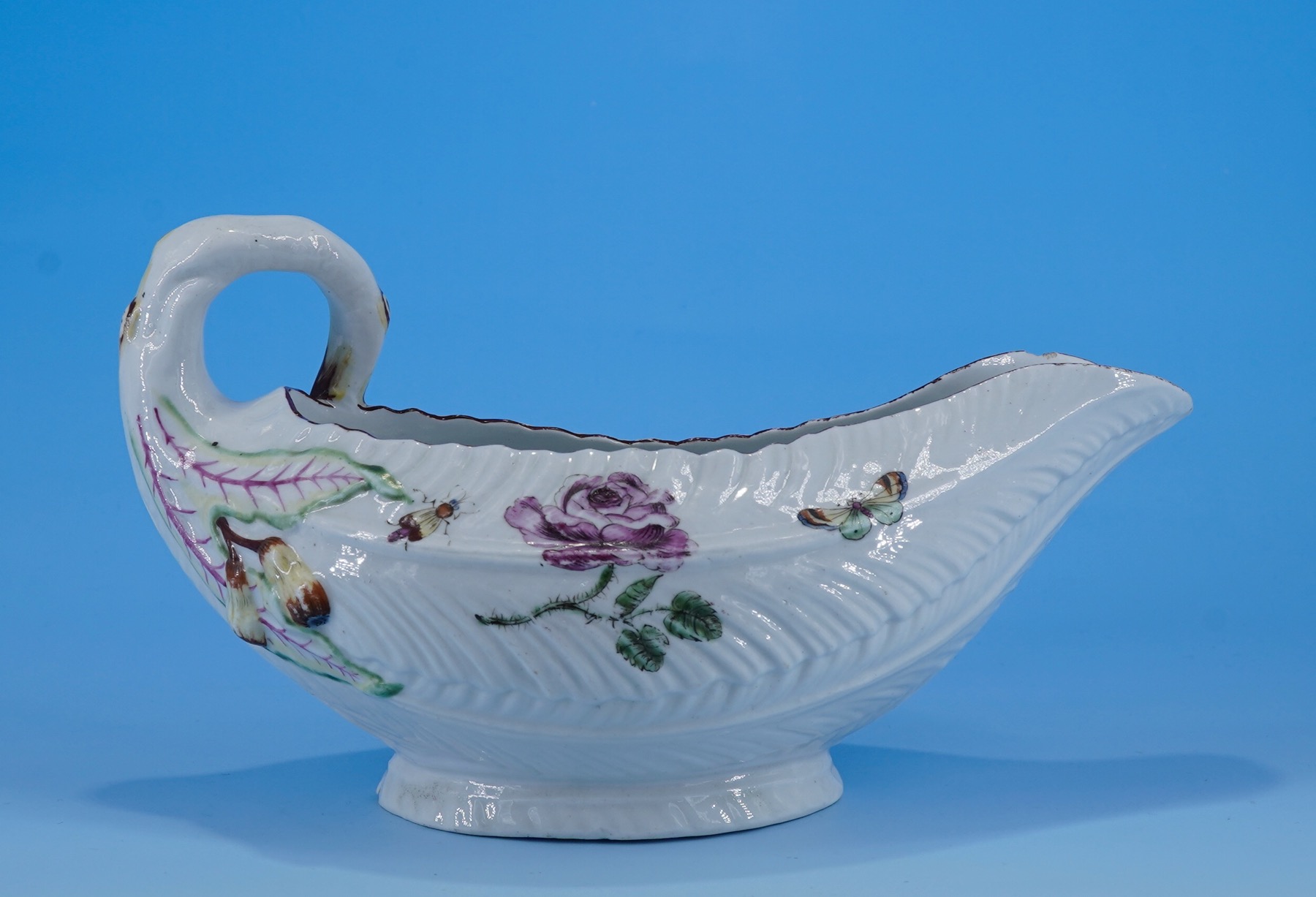 Dr Wall Worcester cos-lettuce sauceboat, flowers & butterflies, c. 1755
$1,250.00 AUD
Dr Wall Worcester leaf moulded sauceboat, shaped as several overlapping cos-lettuce leaves, painted in deep-hued enamels with several flower specimens & colourful moths, the shaped 'fruit' near the twig handle & secondary leaves picked out in colour.
Minute painter's mark 'A',
circa 1755-58
18cm handle-to-spout
some wear to enamels, chip to rim near spout, bruise to back of foot.
Exhibition label for 'Flowers of Fantasy', Ballarat, Hamilton & Geelong 1997-98

These sauceboats were copied directly from Meissen example of the same era, and the painting style is also reflecting Meissen flower painting.

These are the most 'common' product of this early period of Worcester, in a short burst between 1755-8. There must have been a strong demand for the factory to produce such a high volume, but by 1760, other forms had taken preference.

Plymouth and Longton Hall also made leaf-form sauceboats of this form, but Derby and Bow had their own designs.
In stock
Compare list