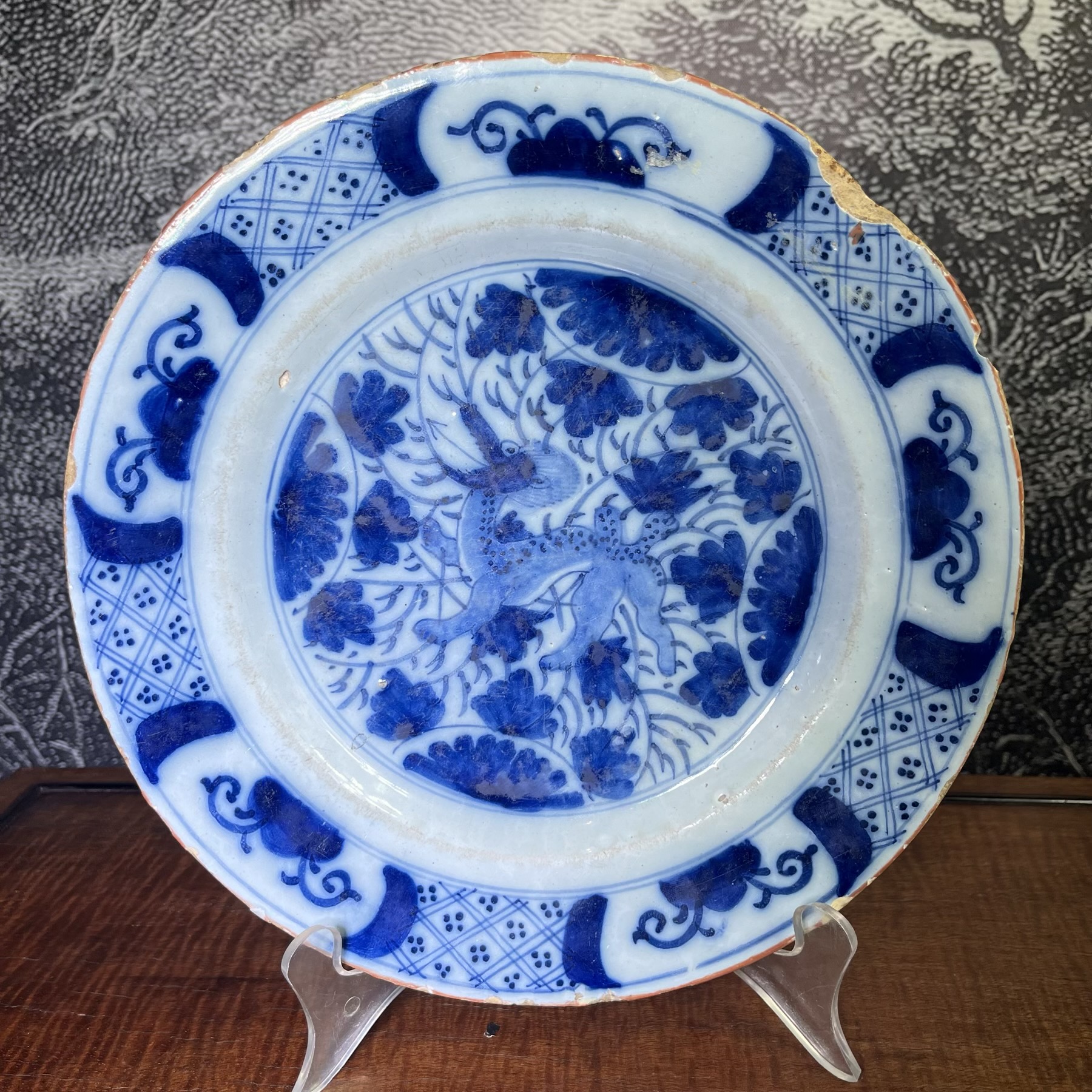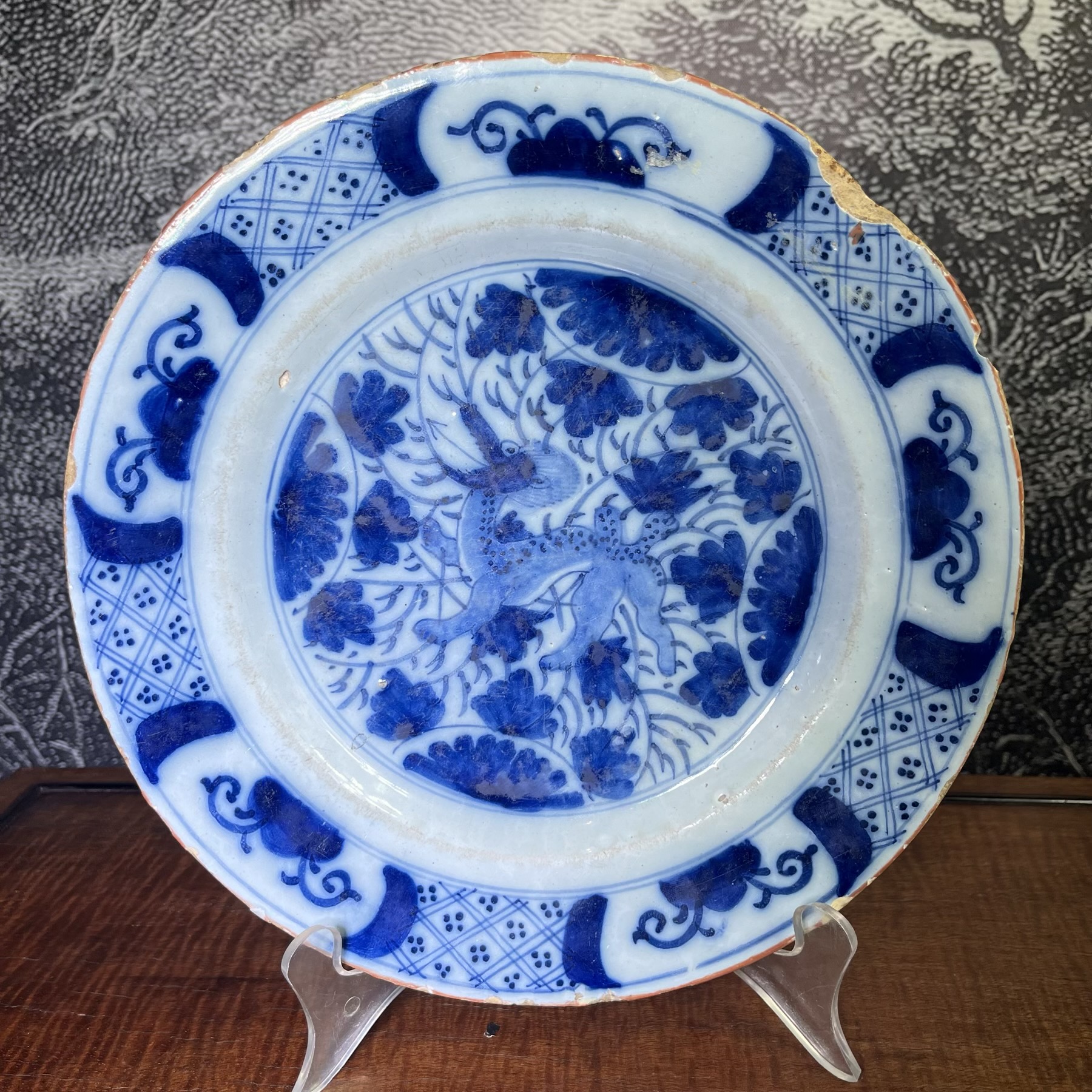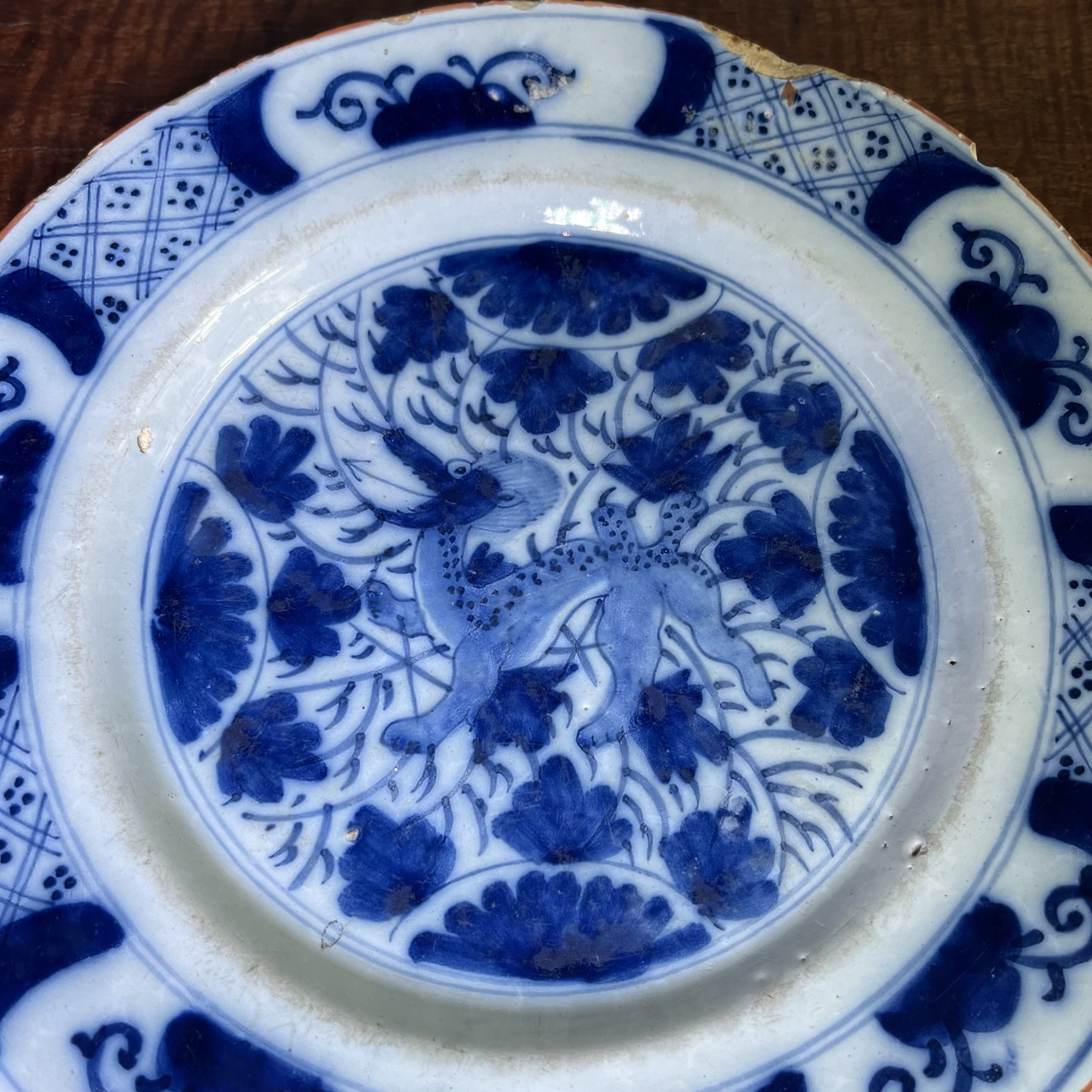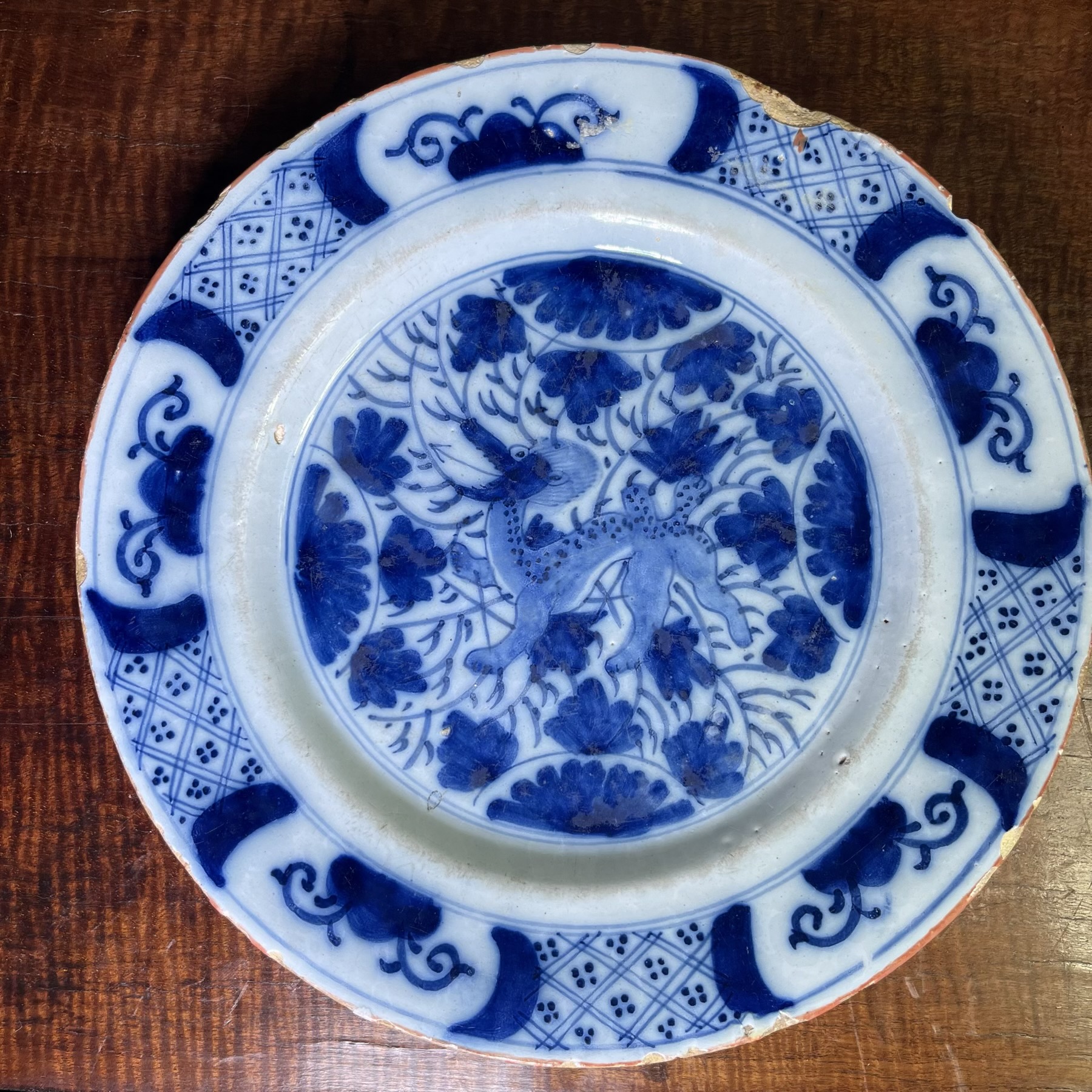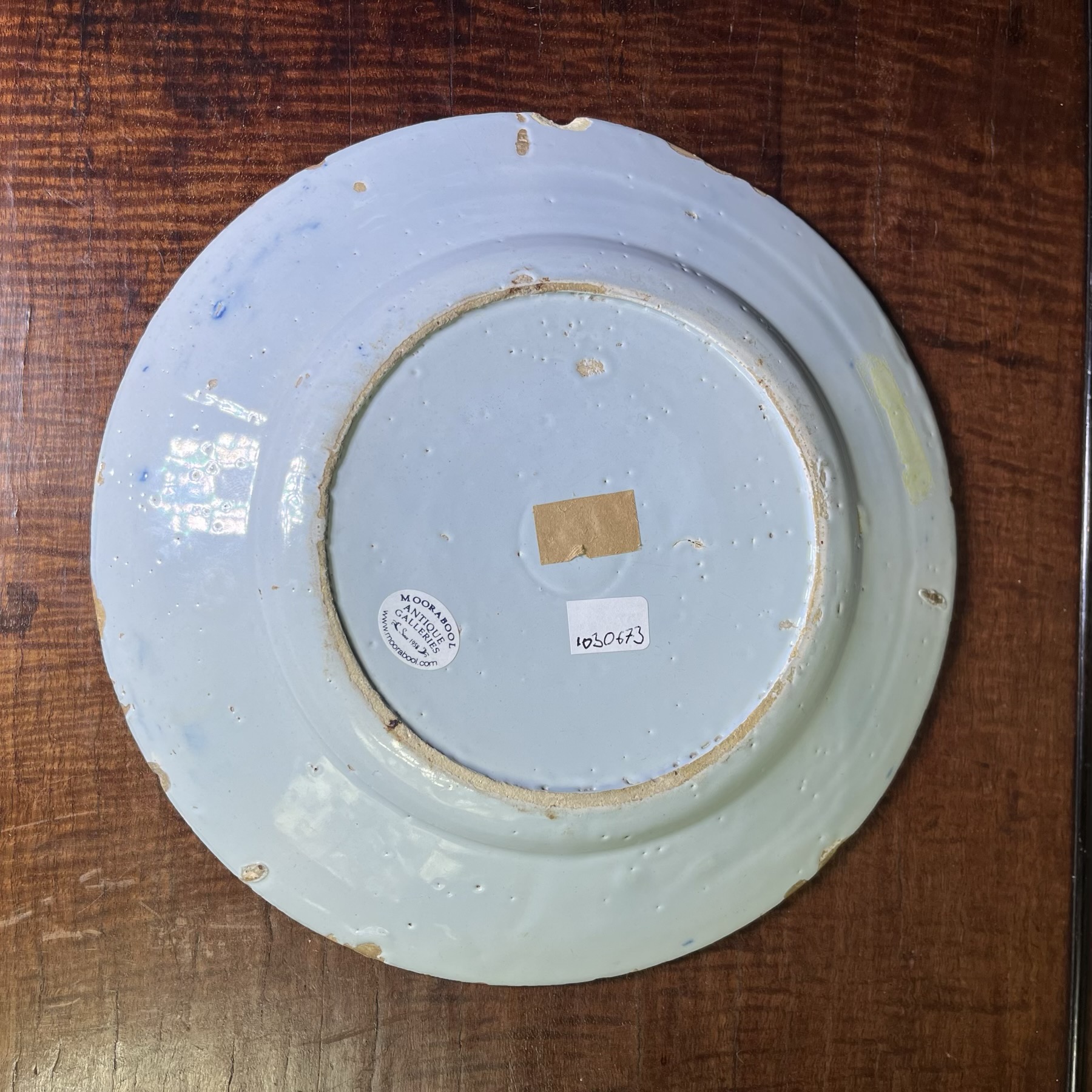 English/ Dutch delft Kraak style plate, mythical animal, c.1750
$295.00 AUD
Delft Kraak-style plate, painted underglaze with central mythical animal amongst foliage, the rim with flowerhead reserves edged with a red line.
unmarked,
probably English,
Circa 1750
23cm
several large chips to rim, scuffed glaze
The attribution of this piece is not a clear-cut case; the style of plate and firing spurs evident on the back are typical of several English makers in the earlier 18th century, who also used a red/brown rim, imitating the Dutch products of the time. The intense blue with blurred edges is more like Dutch examples… to confuse matters, it is well documented that Dutch potters were integrated into the early English manufactories of delft wares!

Perhaps 'English or Dutch' would be the best attribution, a phrase encountered often in the best book on the subject, the 'English delft in the V & A'.
In stock
Login to add this to your personal Wishlist