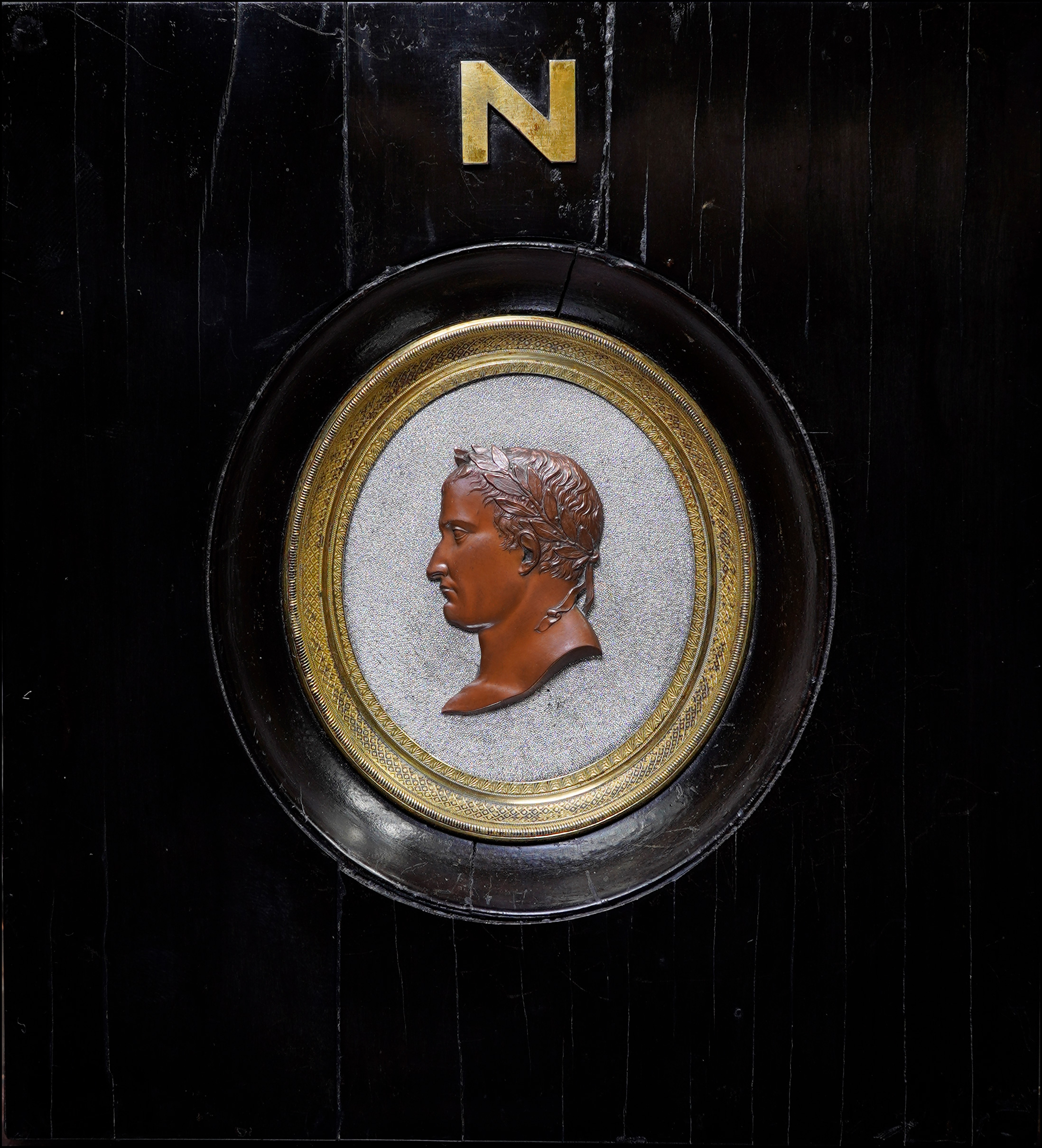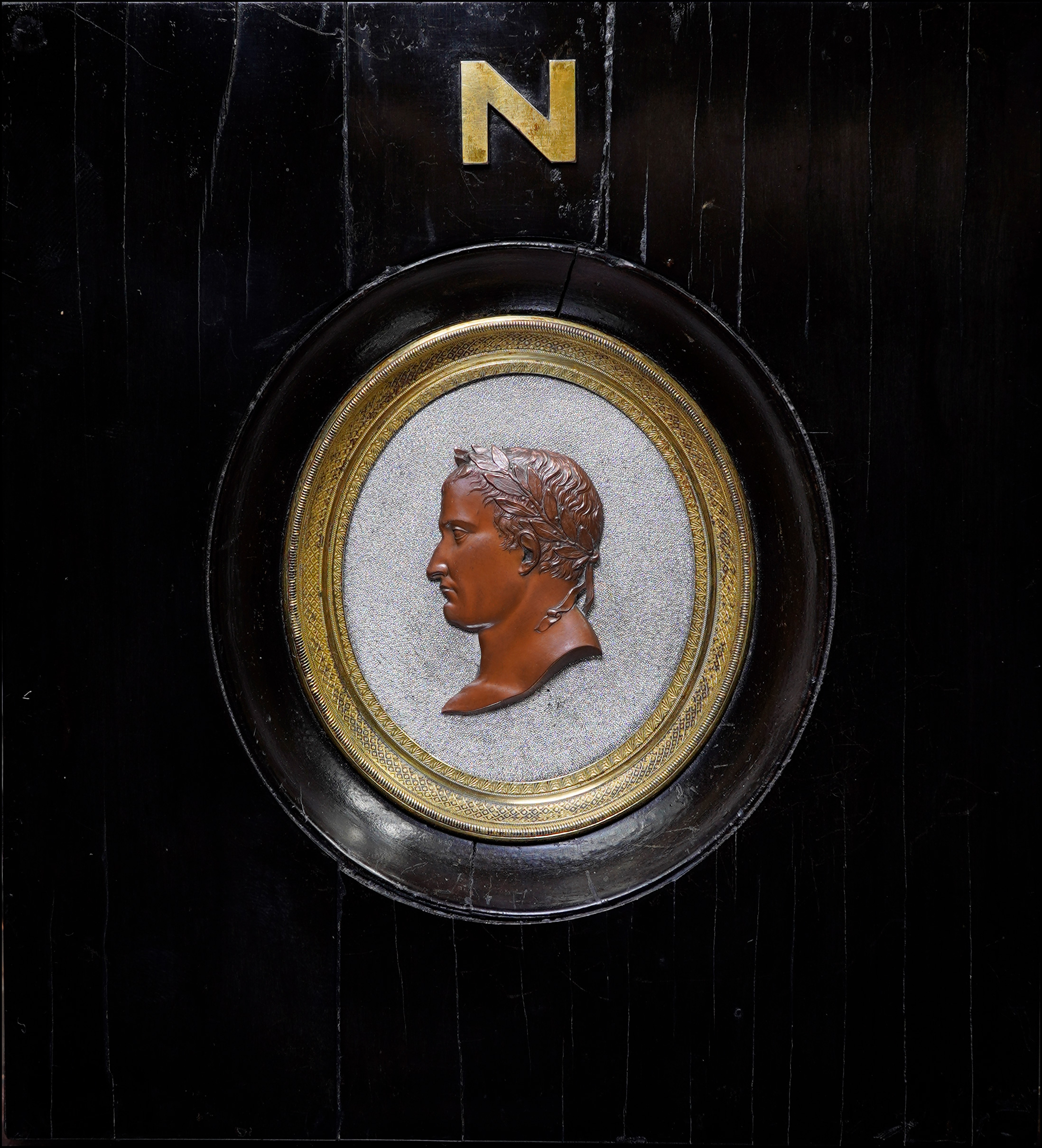 Ebony framed profile portrait of Napoleon, copper on silver backing, early 19th c.
$1,250.00 AUD
Quality profile portrait of Napoleon Bonaparte, the detailed embossed copper portrait mounted on a silver oval mount, decorated with hand-tooled surface, set in a finely detailed ormolu oval mount, in a rectangular wooden frame with thick ebony veneer, an ormolu 'N' set in above the portrait.
Earlier 19th century
Frame 18x20cm, insert 6×7.5cm
Signs of age, ebony veneer with some flaws
The silver backing is a thin sheet (probably .800 silver) which has been densely struck with a very small hallmark stamp; the portion beneath the copper profile is not decorated, and contains some specimens of the stamp on its own.
The thick veneer and the silver sheet used suggests an earlier 19th century origin for this piece of Napoleonic memorabilia.
In stock
Compare list
SKU:

1028284-1
Categories: Fresh, Fresh Picture, Latest Additions, Premium Fresh, Objets de vertu, Objets de Vertu, Silhouettes & Portraits, Treen & Mauchline, Metalwares, Bronze & Ormolu
Tags: bast22, ebony, Father's Day Gift Ideas, french, French Empire, Miniature, Napoleon, Napoleonic, NeoClassical, Portrait, profile, Silver