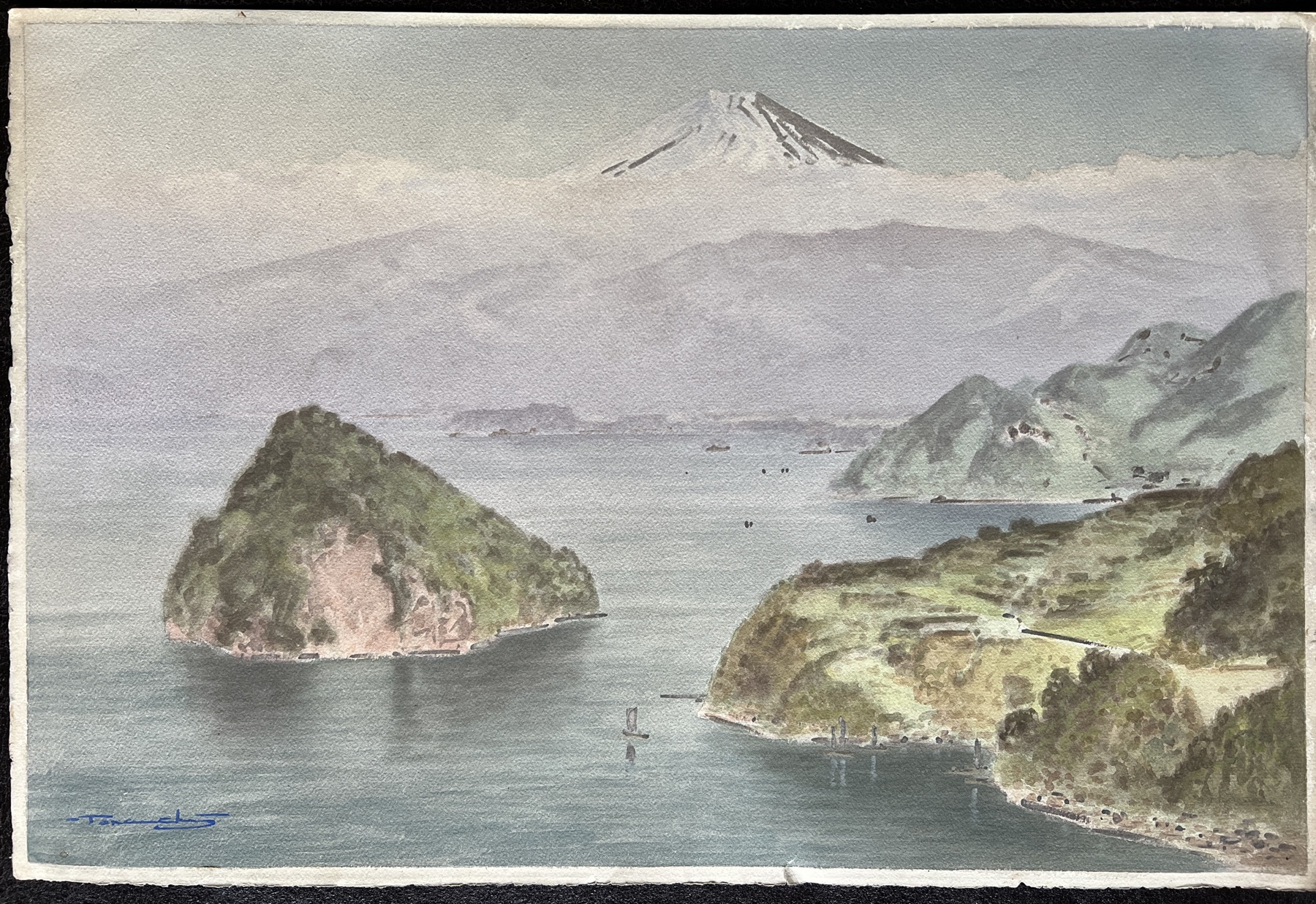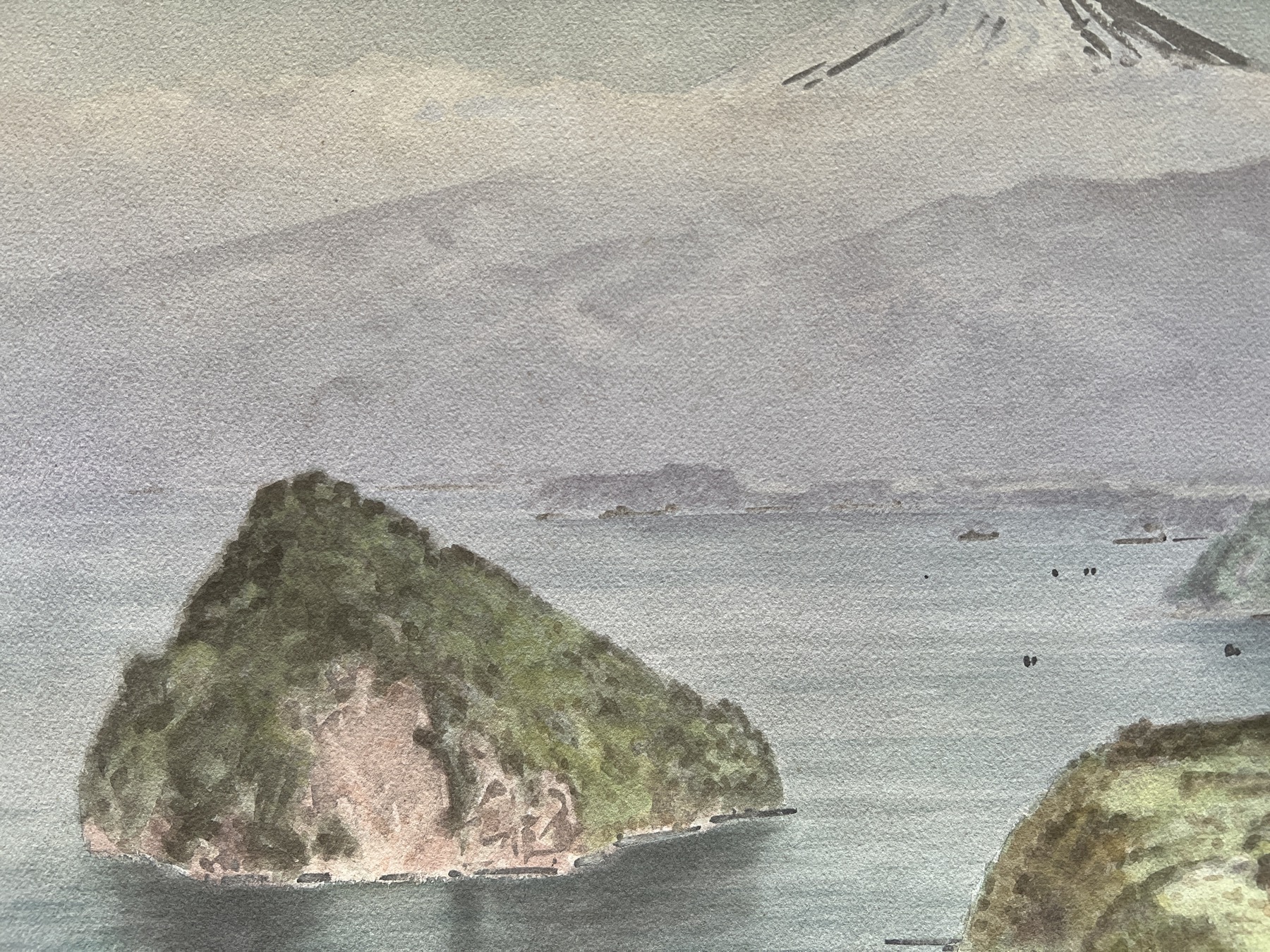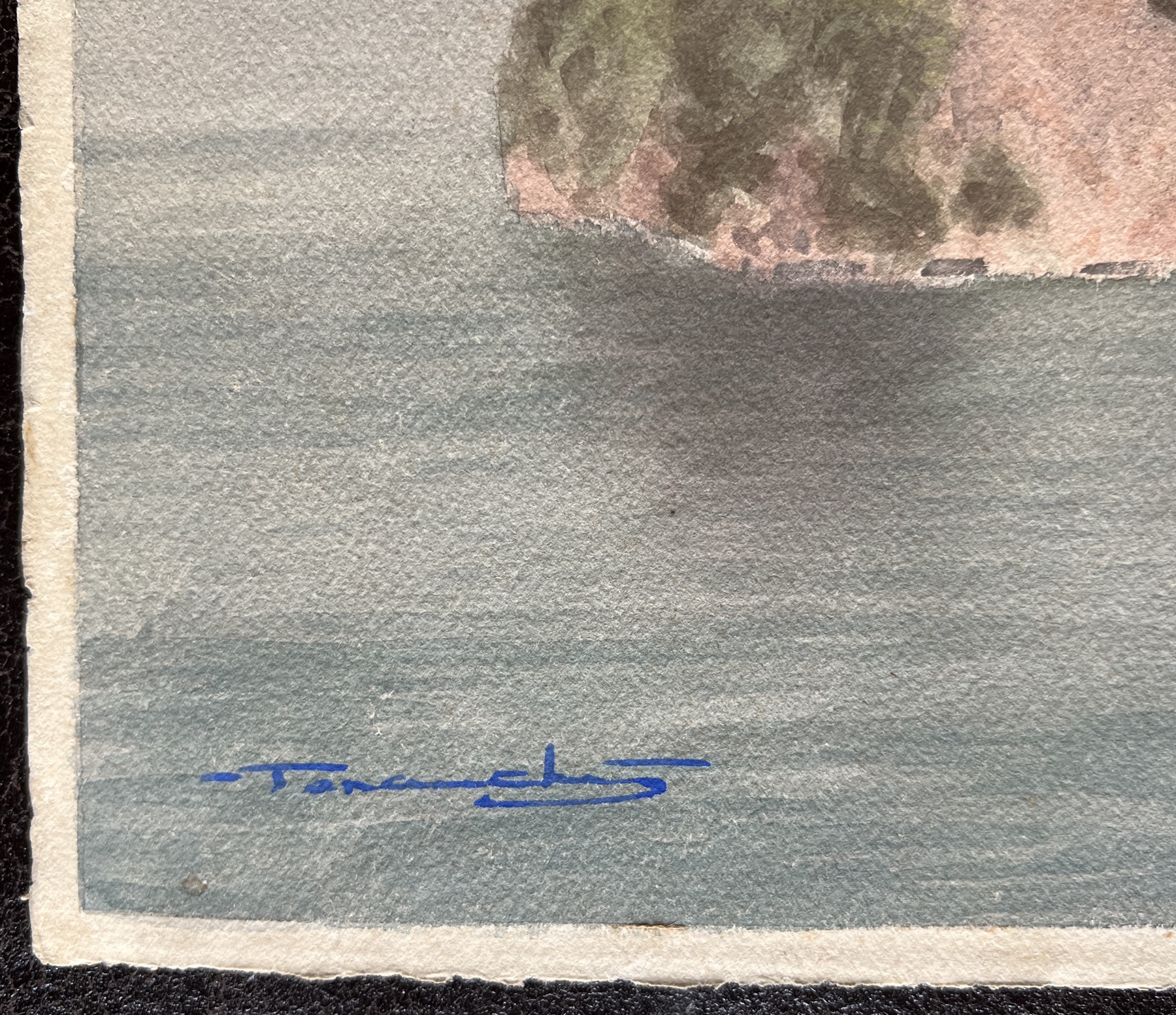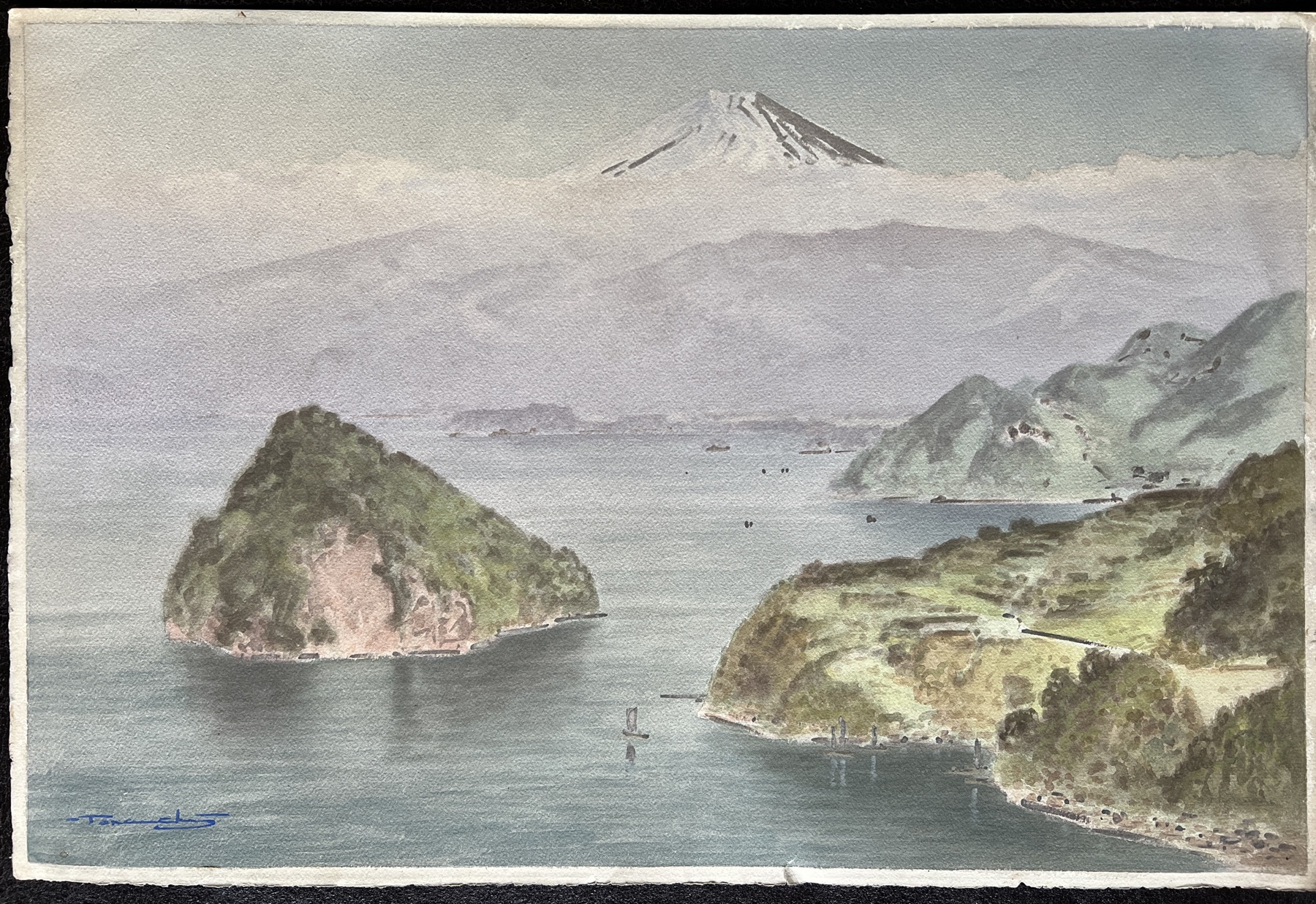 Fukutaro Terauchi, Large Watercolour of coast & Mount Fuji, 1930's
$395.00 AUD
Japanese watercolour of Mount Fuji, viewed across a coastal landscape, with ships sailing in the foreground.
Signed lower left 'Terauchi'
Circa 1930's
51x34cm
Fukutaro Terauchi (1891-1964) is an enigmatic artist, or artists, active from the 1930's into the 1960's. Their items are very much Western in style, and made for sale to tourists. There is speculation the name was shared by a workshop of artists – but there are clear groups of signed works that are by the same hand. With some known signed with 'Fukutaro Terauchi', speculation is that there were two artists with this name – a father and son? – starting in the 1930's , and after quite WWII years, starting again in the 1950's, with some examples firmly dated to the very early 1970's.
The earlier date of these examples is due to their larger size; they are also on fine French watercolour paper.
In stock
Compare list