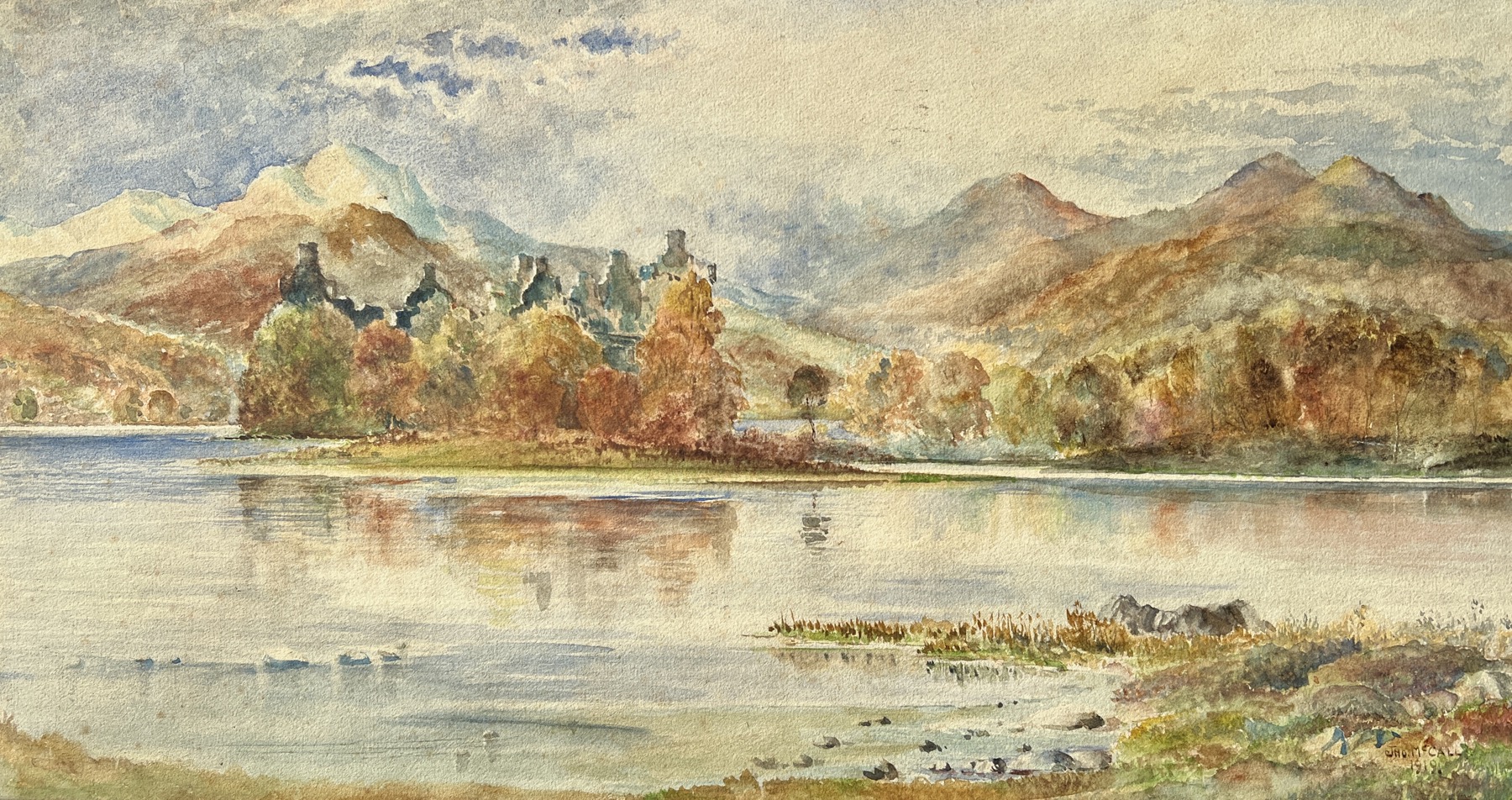 John McCall – View of Kilchurn Castle, Loch Awe, Scotland, Watercolour dated 1919
$345.00 AUD
John McCall
Kilchurn Castle ruins, Loch Awe, in Autumn
Signed & dated lower right,
JNO. McCALL / 1919
visible 49x26cm;
mounted on a larger piece of art board, unframed.
NOTE: can be framed on request, ask for a quote.
Kilchurn Castle is a ruin on Loch Awe, Scotland. Home to the powerful Clan Campbell, it was started in the 15th century, with the last building phase in the 17th century; after a massive storm in 1760, in which a violent lightning strike apparently toppled a tower, the castle was abandoned, and is today a Romantic ruin, popular with artists & photographers.

John McCall was a talented amateur artist of the early 20th century.
In stock
Compare list