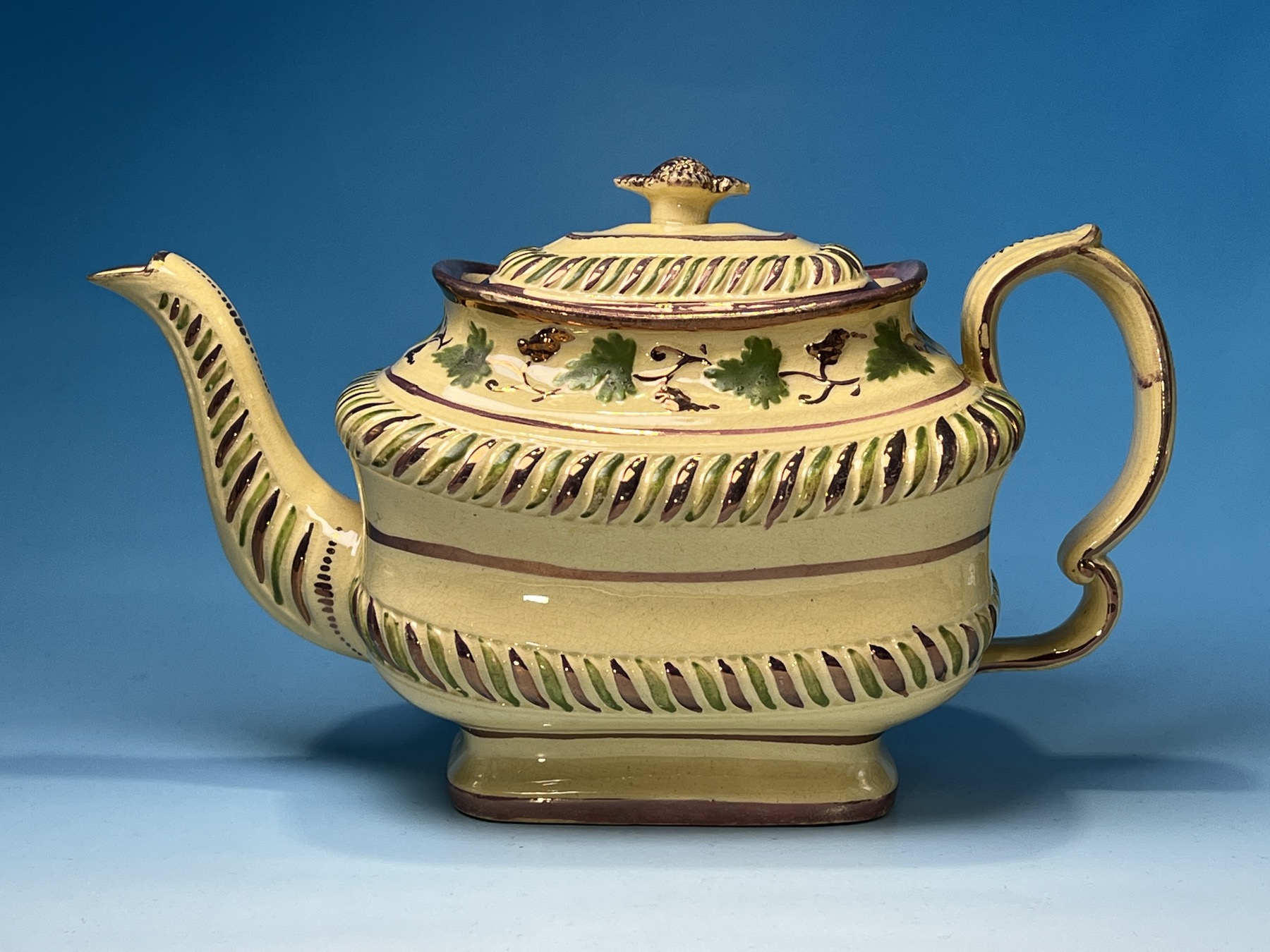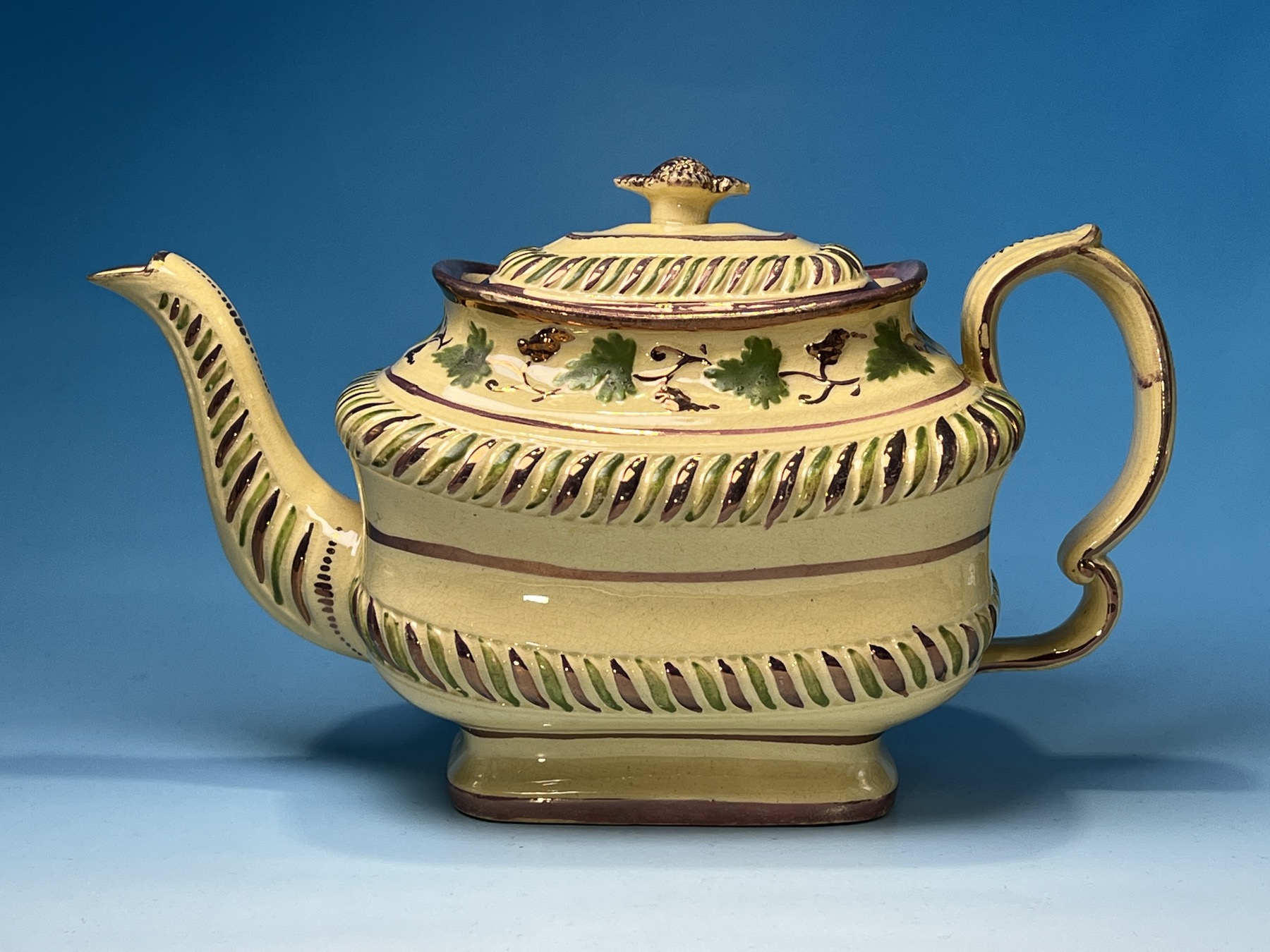 Leeds earthenware teapot, vine moulded with yellow slip & copper lustre, c. 1810
$440.00 AUD
Rare Leeds earthenware teapot, of shape 87, moulded with bands of rope work picked out in purple lustre, the upper portion with a fruiting vine relief picked out in green & lustre, the knop as a cauliflower with leaves, with the distinct Leeds 'kinked' handle.
Unmarked, circa 1810
25cm spout-to-handle
Very minor glaze rubbing , small chip to spout and inside lid
Ref. Edwards 'Black basalt' p168 for the original illustration from the 'Drawing book for Blackware of 1800', Hartley , Greens & Co. of the Leeds Pottery. It is noted Leeds use this shape in many other bodies, including lustreware.
In stock
Shortlist