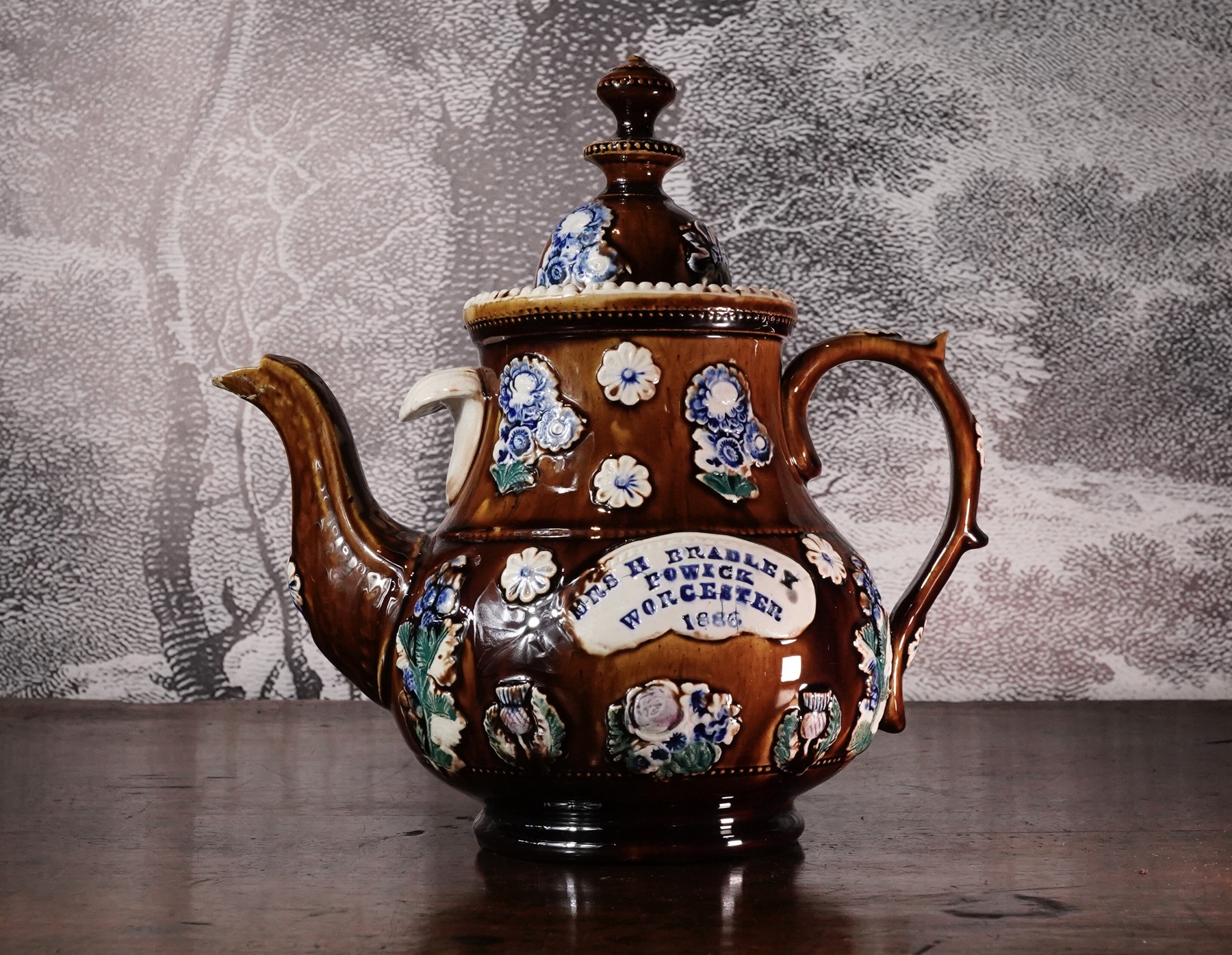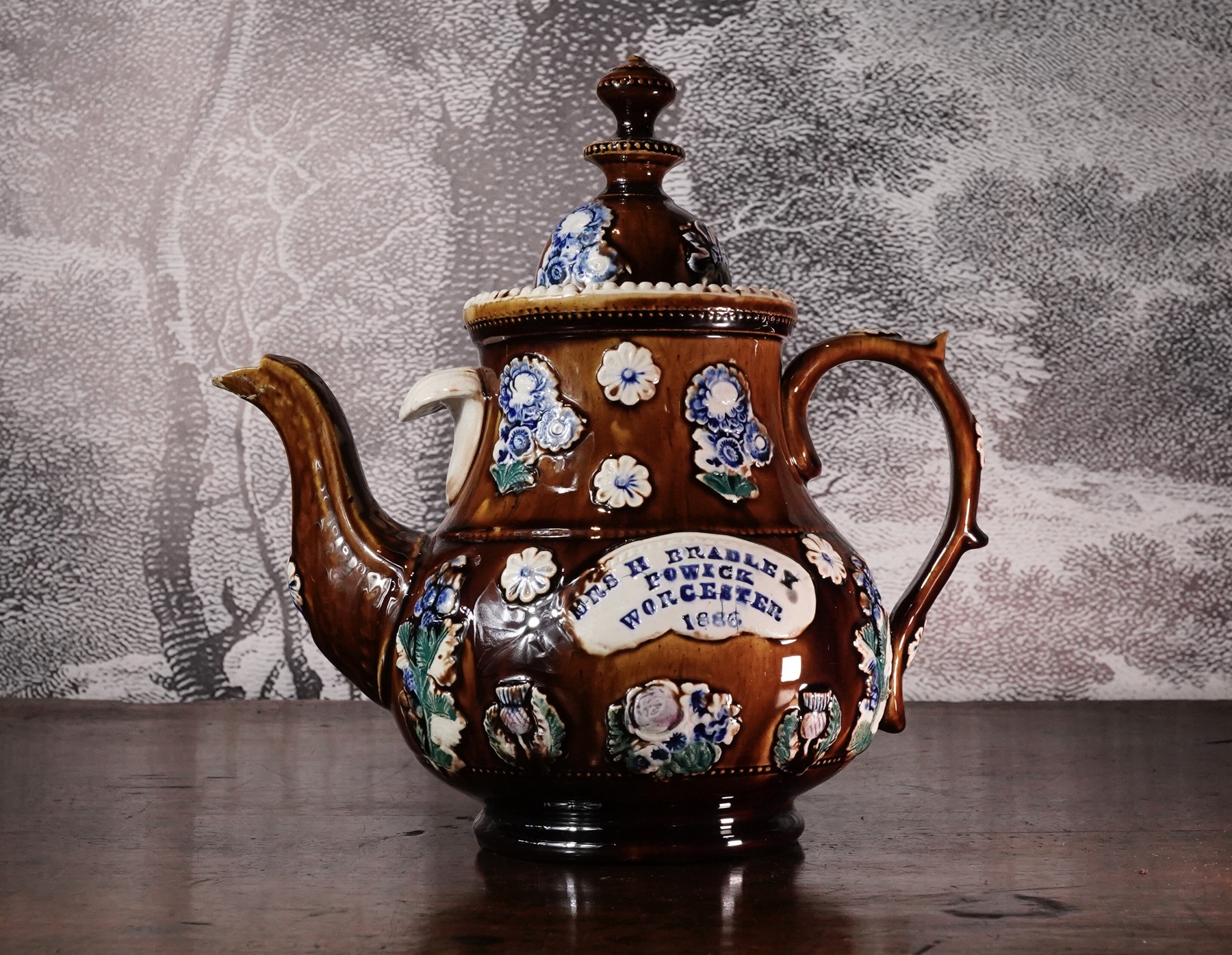 Measham 'Bargeware' large teapot, MRS H BRADLEY, WORCESTER 1886
$595.00 AUD
Large Measham 'Bargeware' teapot, of tall form with beaded lip and tall domed lid, in a brown 'Rockingham-type' glaze, decorated with applied flower heads including roses and scotch thistles, a plaque to one side inscribed
'MRS H BRADLEY / POWICK / WORCESTER / 1886
28cm high, 27cm spout to handle
Chip to end of spout, otherwise excellent condition.
No restoration.
Measham in Leicestershire had a reputation for pottery novelty teapots in the last quarter of the 19th century. The type became known as 'Bargeware' due to their popularity amongst the owners of the canal boats who plied their trade through the district & far beyond. The name 'Measham' appears to stem from a shop on Measham High Street, right by the canal, which was a popular place to order pieces, and then to pick-up on the return leg of some canal boat's delivery run. They often have a custom message, such as this example with a name & special date, or more generic like BIRTHDAY GREETINGS'. A rare example in the Rosenberg Collection, Geelong, is inscribed 'A PRESENT TO VIOLET & PHILLIP LAKIN / MELBOURNE', clearly a long-distance present to someone special in the colonies. A great part of the appeal then – and now – was being able to have a name or date inscribed.
They were made at several potteries around Church Gresley in Derbyshire. Mason, Cash & Co was the firm with the greatest production, although marked pieces are rare and attribution hard.
In stock
Compare list