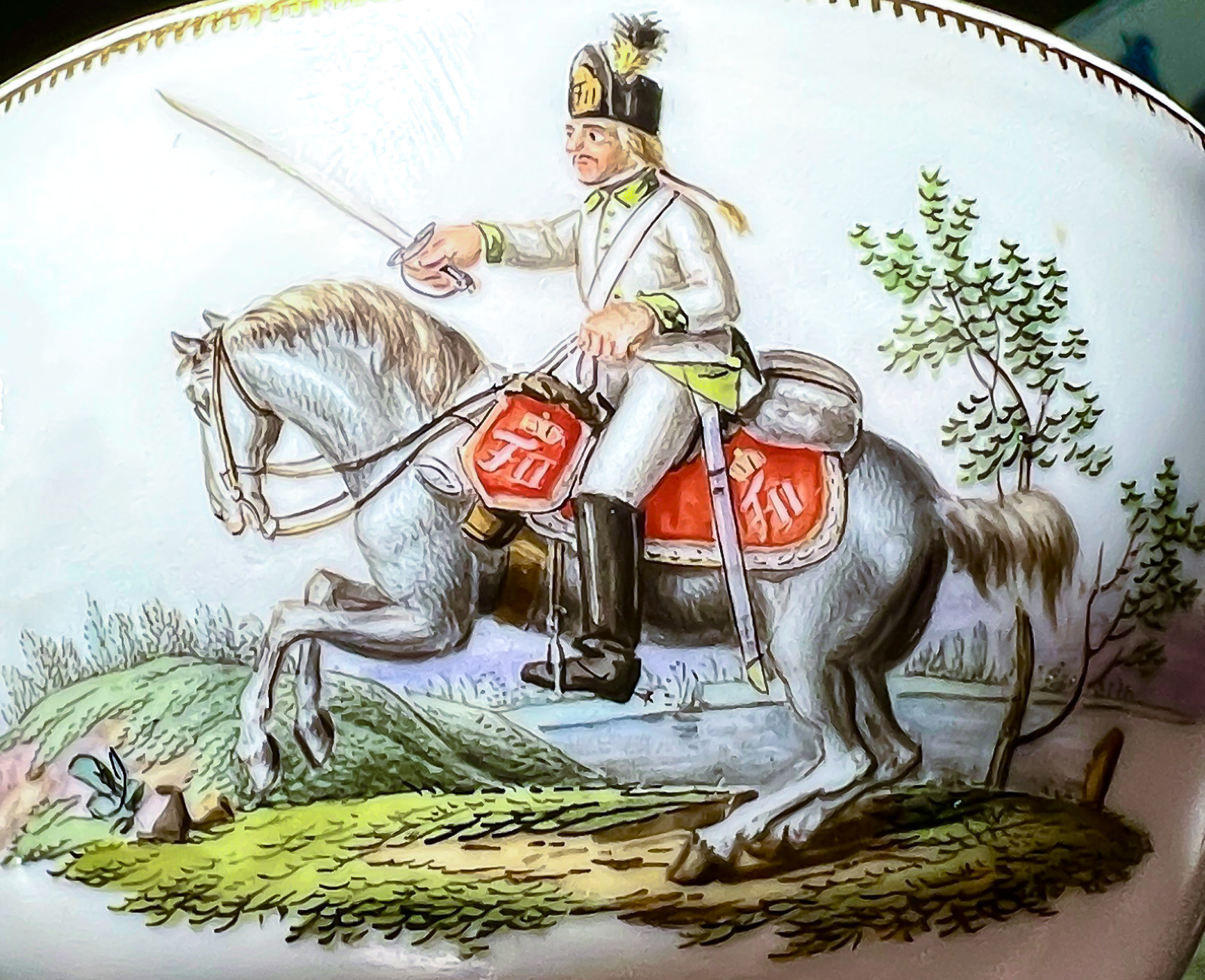 Meissen military cup & saucer, Napoleonic, mounted Austrian Cavalry officer of Lövenehr, c. 1810
$1,250.00 AUD
Rare Meissen Napoleonic era military theme cup & saucer, the cup with an elegant 'square' handle, superbly painted with a mounted cavalry officer on horseback in a landscape, inscribed 'Cheveaux le'gers Autrichien de Lövenehr' (Austrian Cavalry of Lovenehr) , with narrow gilt geometric border to the rims.
Crossed swords and *, impressed numbers, also small gold '72',
Marcolini Period,
Circa 1810
Saucer 15cm
Excellent condition with minor signs of age.
From a small group of similar teawares, obviously a 'Napoleonic' themed Meissen service. The regiments depicted allowed an earlier date to be reached. Would have been painted from a print source, not yet identified.
In stock
Compare list