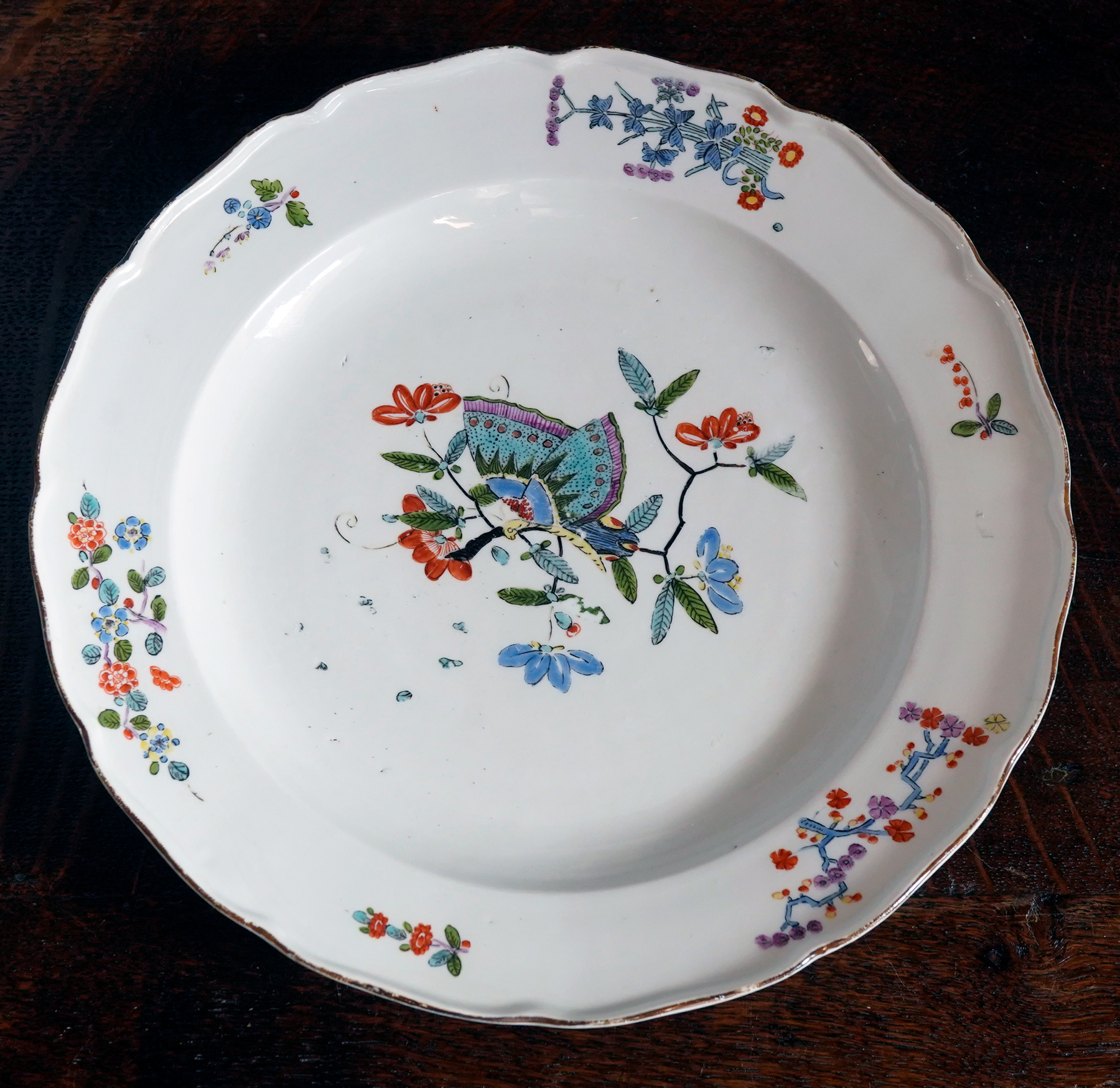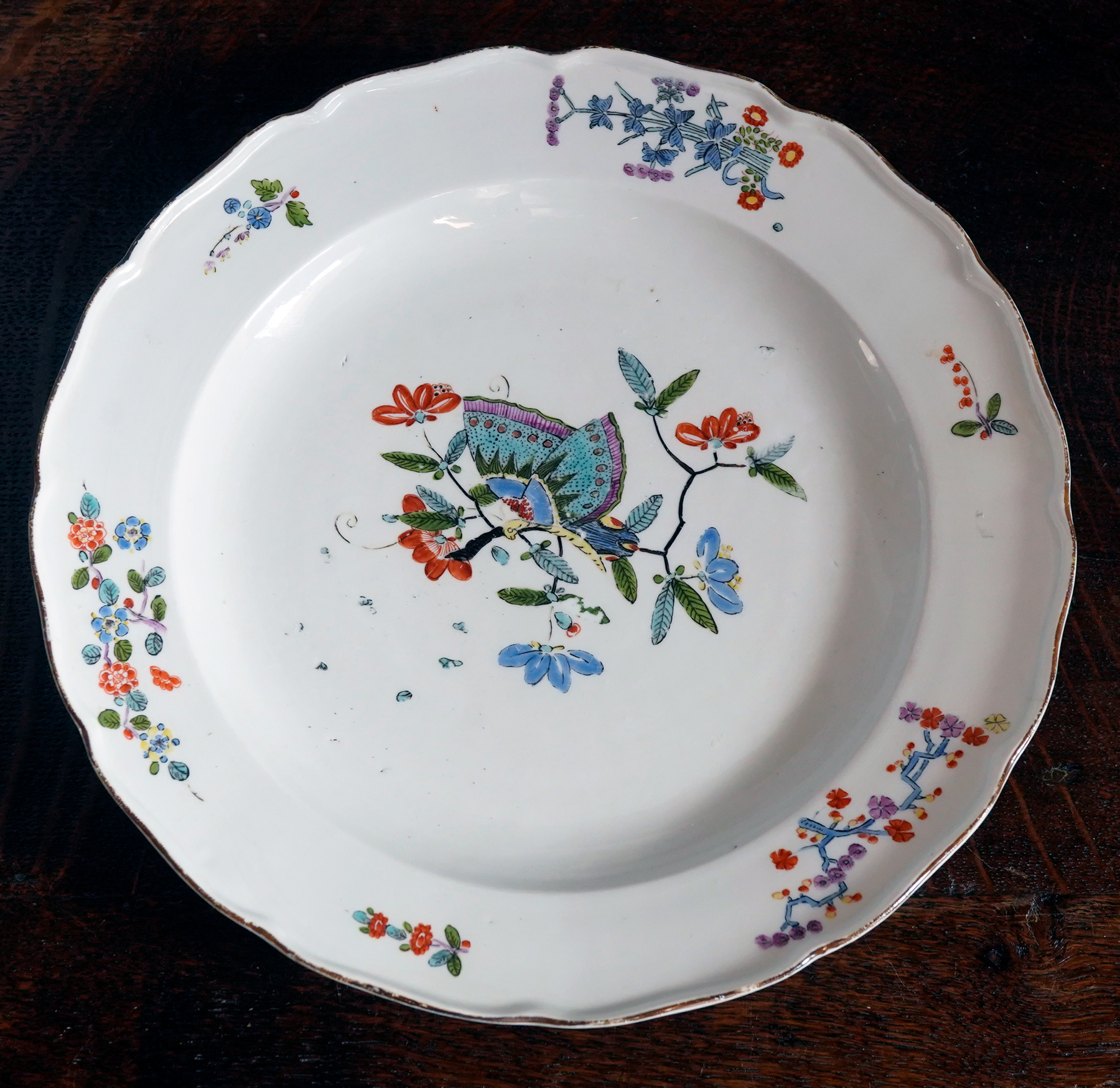 Meissen plate with kakiemon Schmetterling 'Butterfly' pattern butterfly pattern, c.1740
$1,950.00 AUD
Meissen plate with kakiemon style Schmetterling ('butterfly') pattern, the basket moulded rims with three main foliate sprays and three sprigs, with brown enamel rim.
Underglaze crossed swords mark,
also impressed '36'
Circa 1740
23.5cm
minor wear to enamels, otherwise good condition
ref. Hoffmeister sale III lot 24 for a similar example.
In stock
Compare list