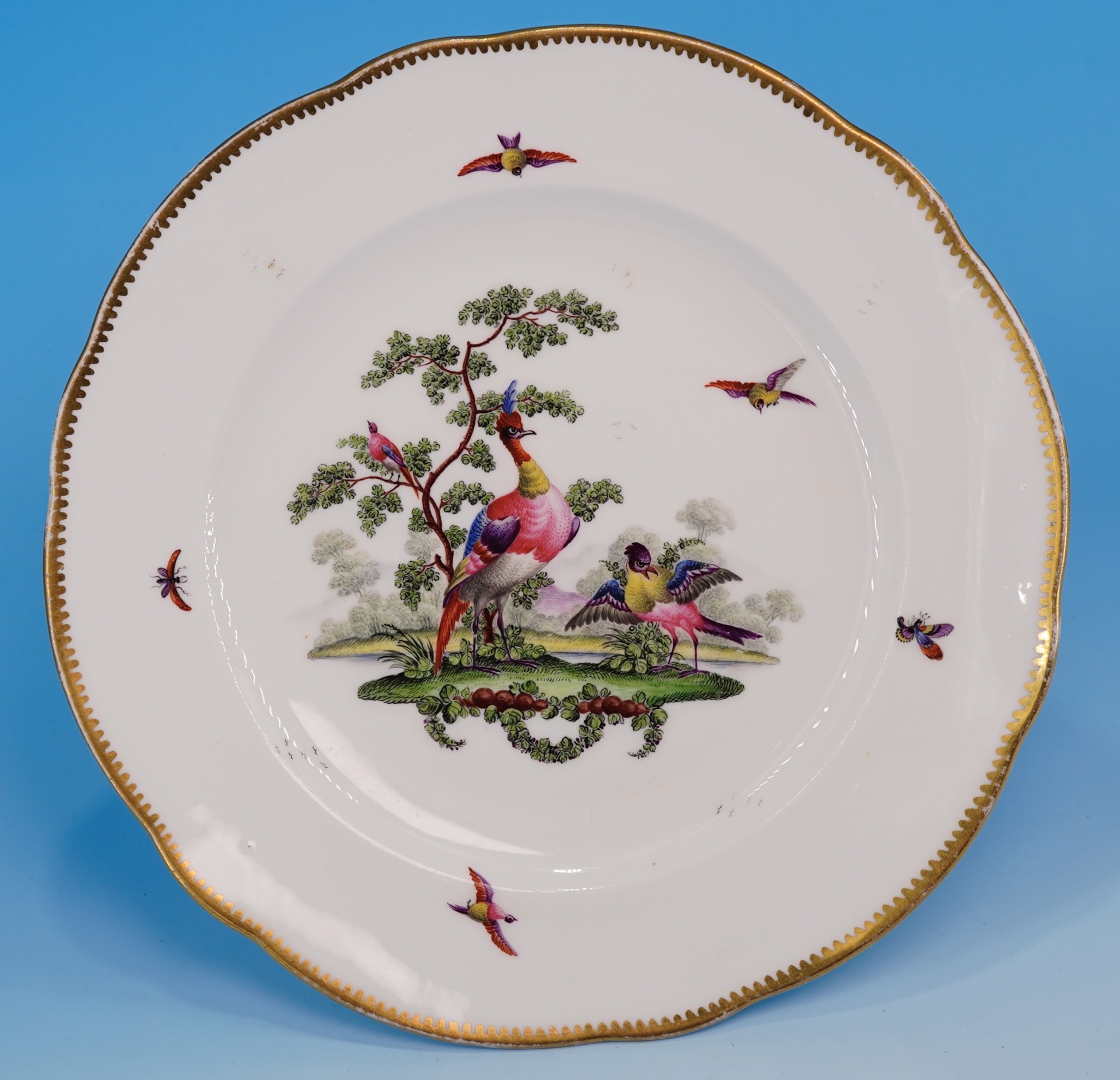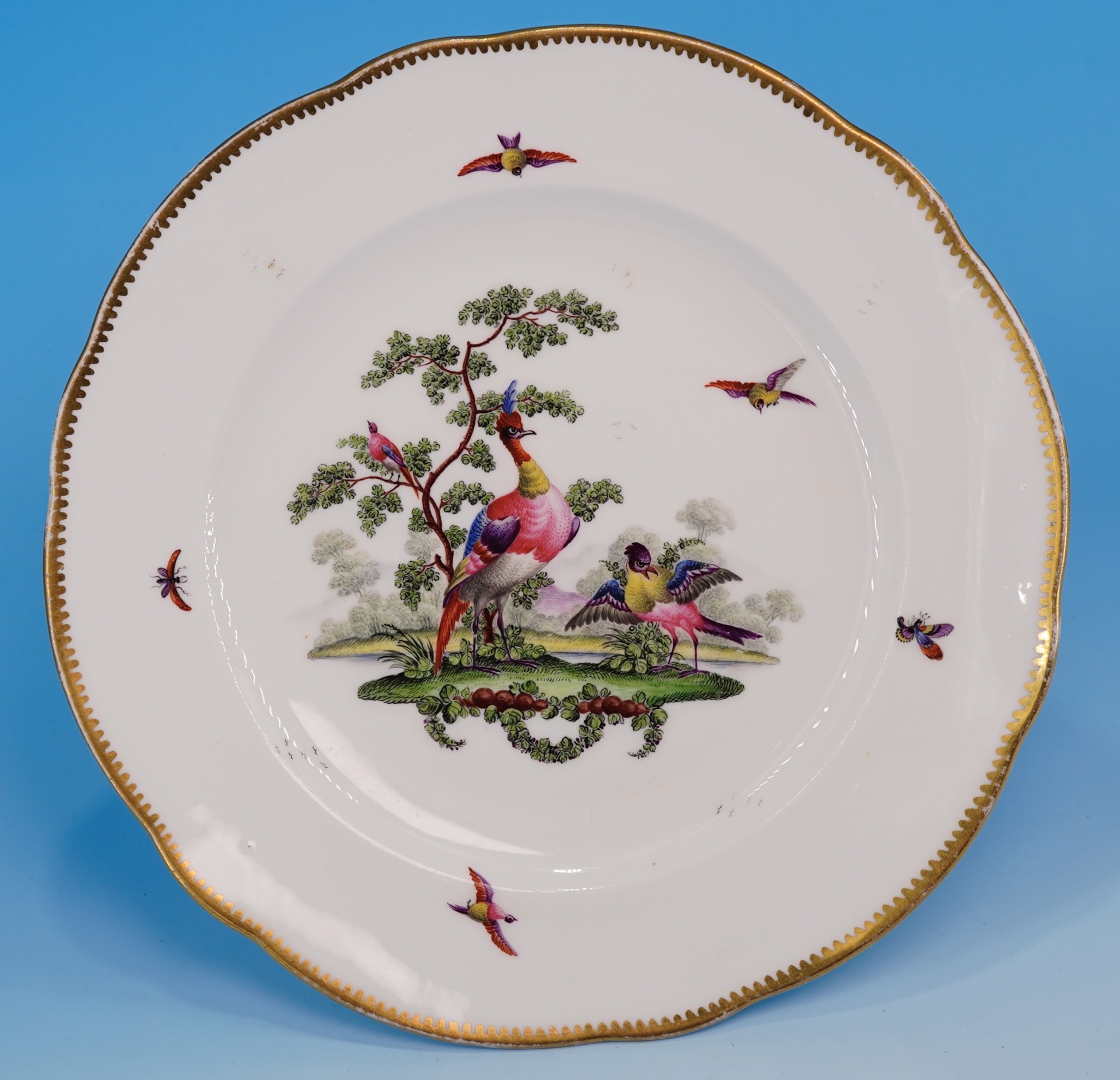 Nantgarw plate painted in London with 'Davis' birds in the Worcester manner, c. 1818-20
$5,600.00 AUD
Rare Nantgarw porcelain plate, London decorated with a large group of colourful birds in a landscape, in the Chelsea style, complete with a red anchor mark to the back, with three smaller birds & two colourful moths along the rim, also with several minute 'distant flocks' of flying birds, within a gilt dentil border.
Marked with a 'Red Anchor', over the impressed '|/NANTGARW/C.W.'
the porcelain circa 1818, the London decoration a few years later.
21.7cm wide
Excellent condition
Provenance: Label referencing The Payne Collection, sold Leonard Joel & Joshua McClelland 1956.
BADA import decal.
ref. Bonhams London 20 November 2019 lot 363, also 18 May 2016 lot 408 for two more from this service.
This plate comes from a probable single service with this pattern, decorated on Nantgarw porcelain by one of the very talented artists at the numerous London decorating studios.

Established by the talented William Billingsley in 1813, the Nantgarw porcelain works had achieved the pinnacle of porcelain production with this pure white, extremely translucent product. The French Sevres porcelain had always been 'the best', but this product from Wales was actually superior – in some opinions!
Rather than go to the expense of hiring the required skillful artists to do justice to this superior body, there was a decision made at Nantgarw to sell the undecorated wares to the decorating studios instead. This would have been a sensible budgetary decision, bringing in some money to the company, which was not at all profitable. The pure body was problematic, and kiln failures were common. Despite selling the vast majority of products to the decorating studios, the investment failed and Nantgarw ceased production in 1820, right after the rapid departure of Billingsley. To wind up the company and pay off some massive debts, several thousand white pieces were sold at auction – and London decorators no doubt benefited from this sudden source of blanks.
In stock
Shortlist