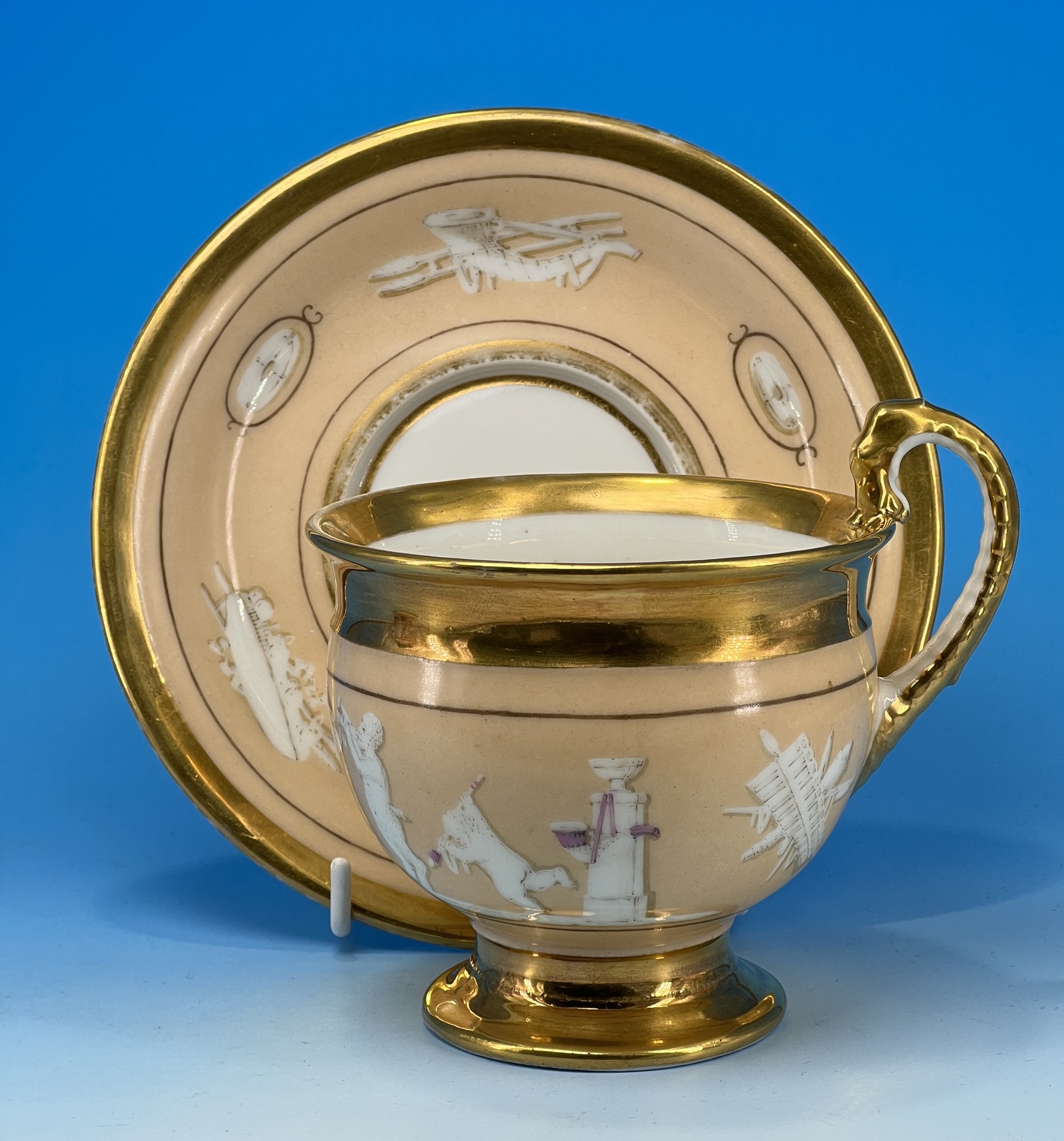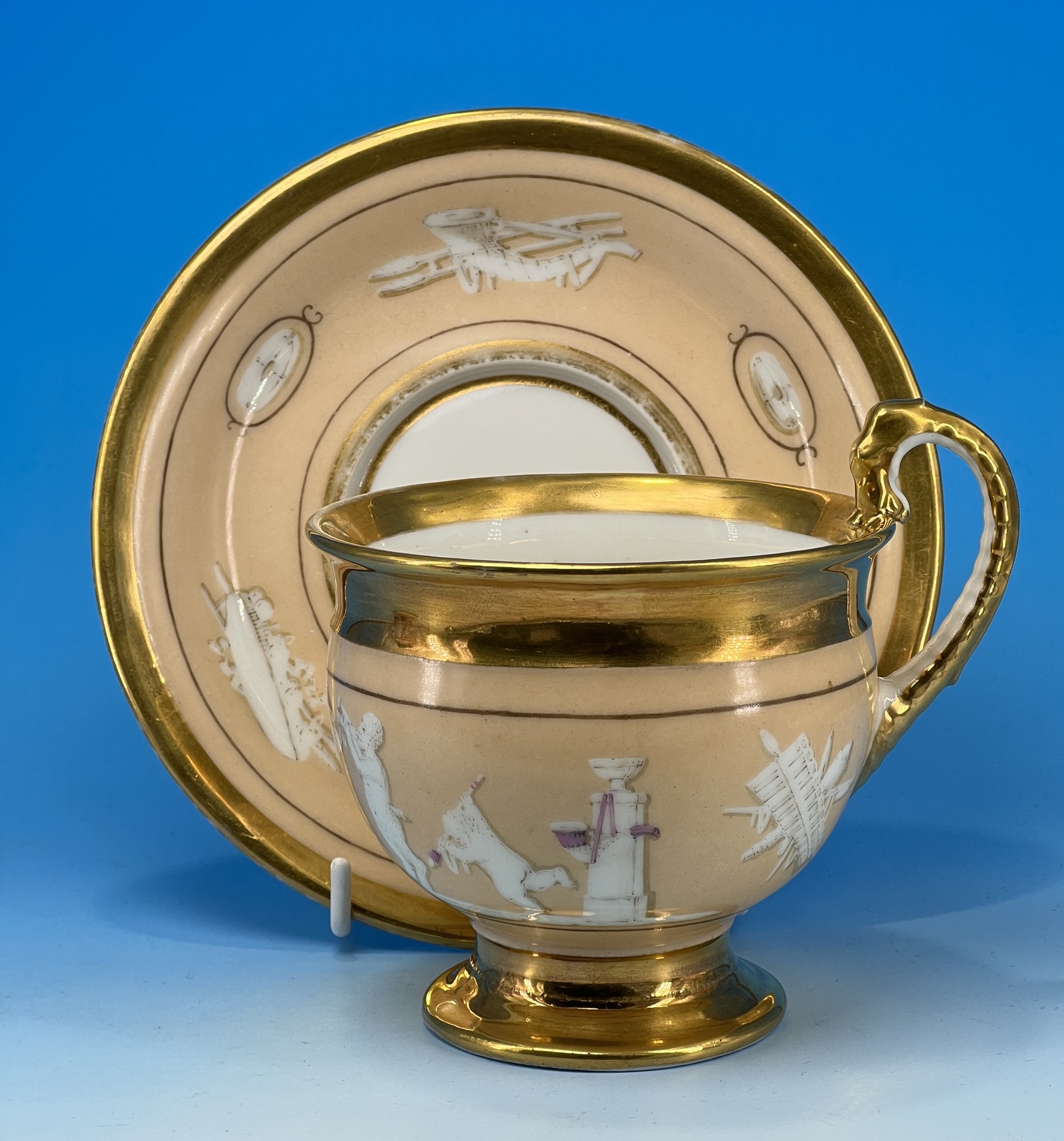 Neoclassical Paris Porcelain cabinet cup & saucer, attr. Halley, c.1810
$695.00 AUD
Large Paris porcelain cabinet cup, decorated en grisaille with a group of musical cherubs in the Neoclassical manner, the saucer with three musical trophies, reserved on an apricot ground, the elaborate handle and interior richly gilt.
Attributed to Lebon-Halley, Rue Montmartre,
circa 1810
Saucer 17.3cm wide,
Total 12.5cm high
Minor wear to gilt work & enamels
ref. Guillebon 'Faïence et Porcelain de Paris' p370 for a pair of vases with the same decoration , marked 'Halley' & dated 1805-10.
In stock
Shortlist