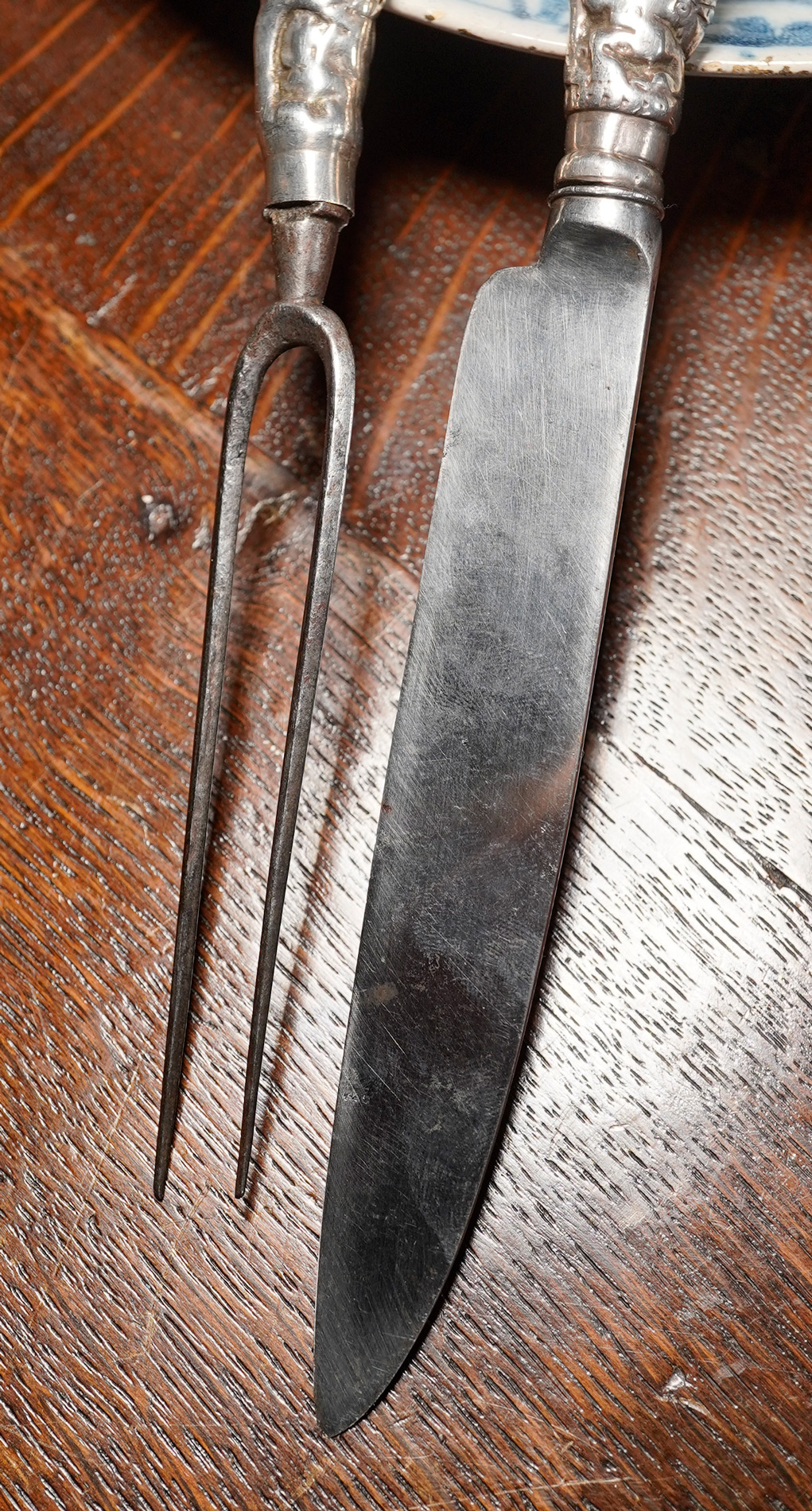 Pair of Dutch silver handles with knife & fork – St George & the Dragon, 17th century
$3,500.00 AUD
Pair of Dutch solid silver handles, modelled as St George astride his horse, trampling a Dragon beneath with a spear piercing it's head, the original steel fork with two prongs and knife with sharp taper to the tip.
Possible indistinct hallmarks,
owners mark 'H I I' to the knife at joint,
mid 17th century.
24cm
Condition: original blades excellent, silver with signs of age but overall very good.
This rare pair of cutlery handles in silver are reminiscent of the Ivory carvings of the same period. Ivory examples are not uncommon; silver very rare. Perhaps this can be explained by the steel blades – susceptible to rust, and with the value of silver always being high, these handles were probably the first thing to be melted down in times of need.
In stock
Compare list