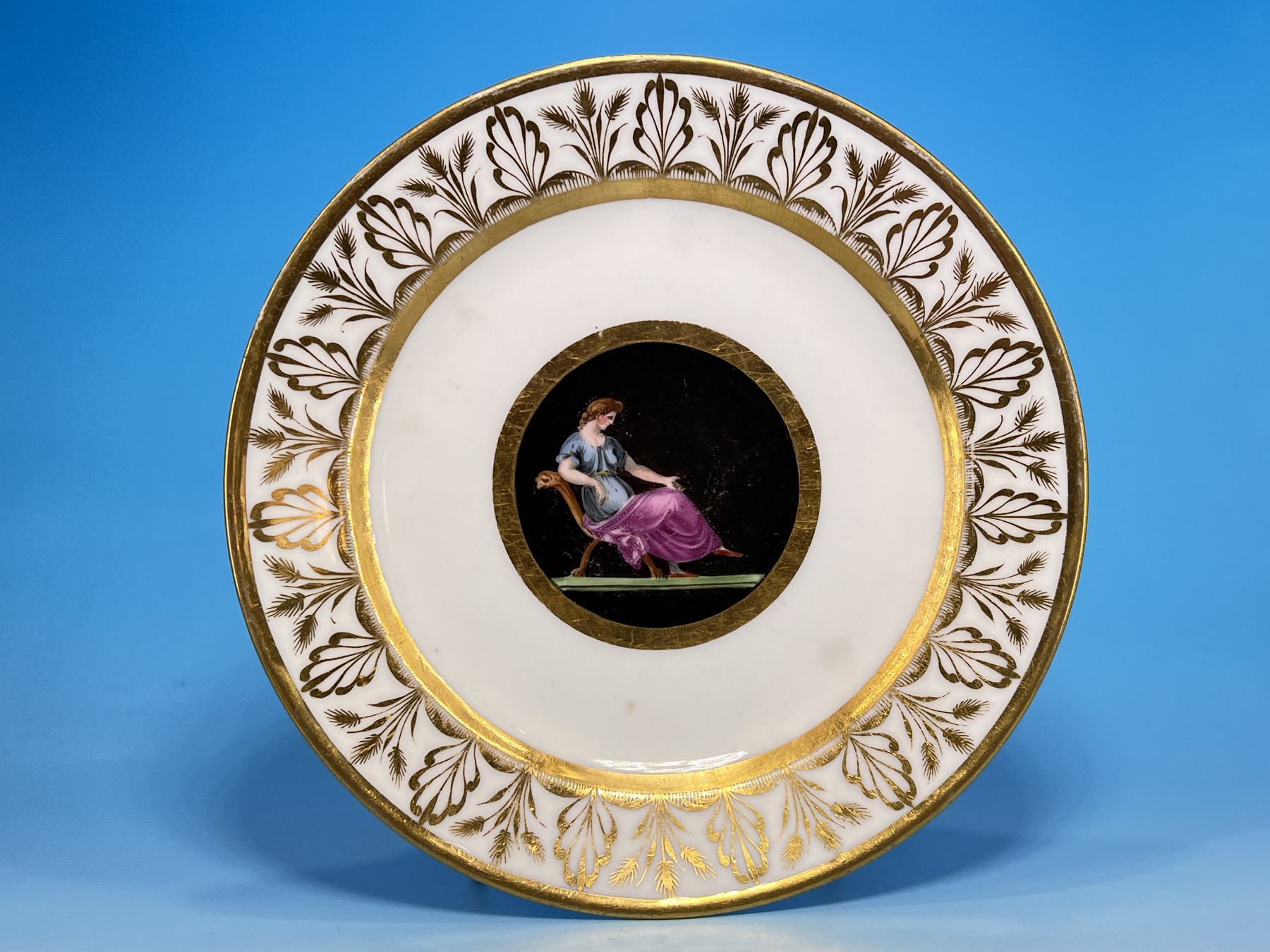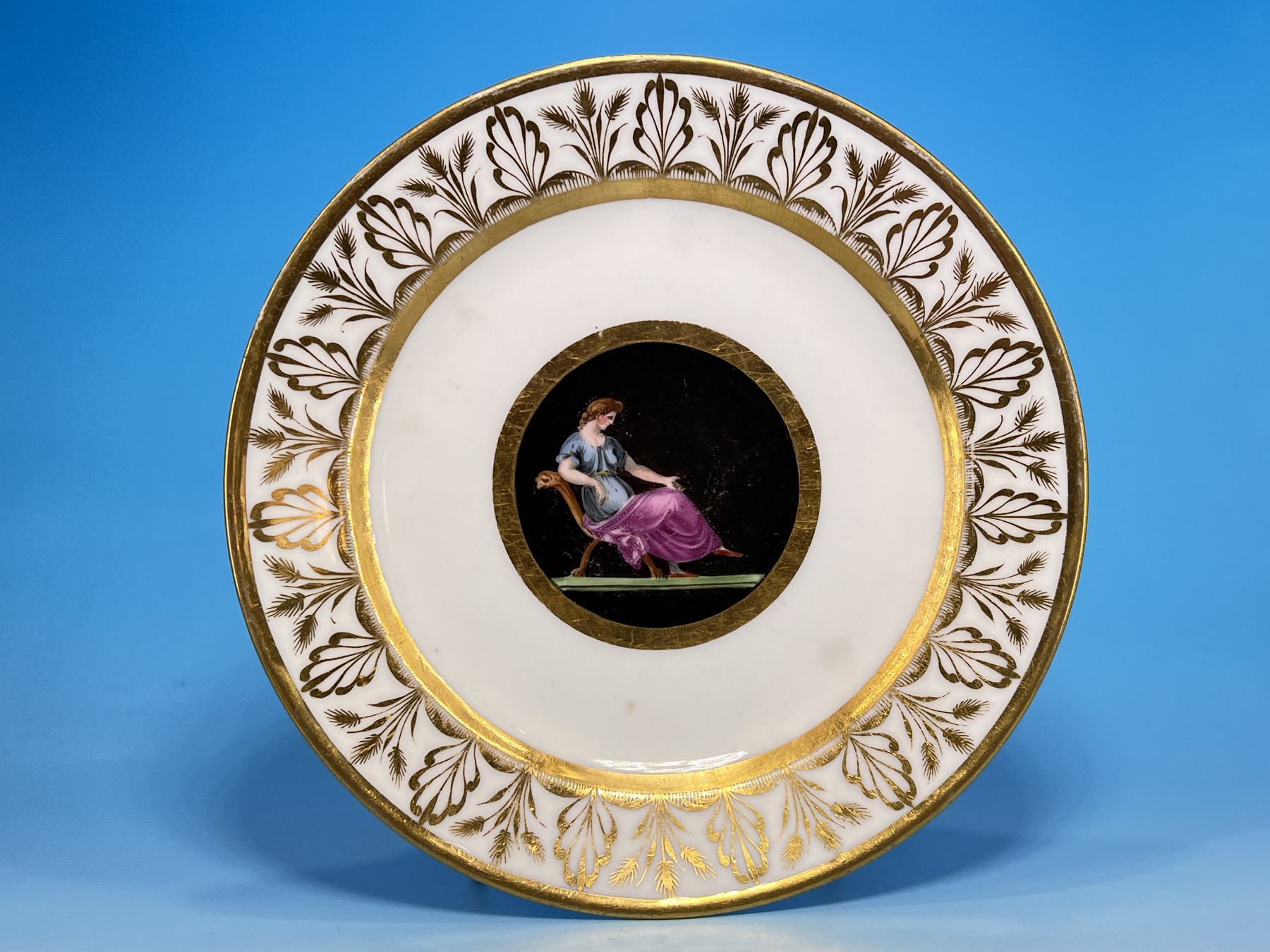 Paris porcelain plate, painted in the Neoclassical taste, Nast c. 1805
Sold
Paris porcelain plate, painted in the neoclassical taste with a central roundel containing an elegant lady seated on an ancient Greek style chair with lions paw feet & a head to the back, dramatically set on a black background within a broad line of gold, the rim within a wide gilt neoclassical border of anthemions spaced by wheat plants, edged in gold.
Incised 'C' mark,
Attributed to Nast,
C. 1805
20cm
Condition: minor wear to gilt
Collection label for Mrs Charles H. Price II, Kansas City, USA.
Charles Price II was the American ambassador to the UK during the Regan-Thatcher years.

Part of a service of 6 plates, each with a different figure and a different elaborate gilt border, and each marked with an incised 'C'.

ref. Dawson 'French Porcelain in the British Museum' p374 #276 for a piece with an incised 'C' very similar to this example. This is attributed to Nast, Paris. Similar techniques are used with the gold border, ie. the fine hatching of ground details, an engraver's technique of creating depth. #277 is another Nast plate with similar similarities to the borders, but incised with a 'P'.

A sample plaque of borders, illustrated in Régine de Plinval de Guillebon's 'Faïence et Porcelaine de Paris' , p394-5, shows many very similar details & techniques to the border on this piece.

Finally, the 3 nodules beneath each plate in the service are the signs of stilts being used in the firing process – and identical to those found on marked Nast examples. An attribution to Nast is 'probable', the only reservation being that they sold their undecorated wares to decorating studios.
Sold - let us find you another
Compare list