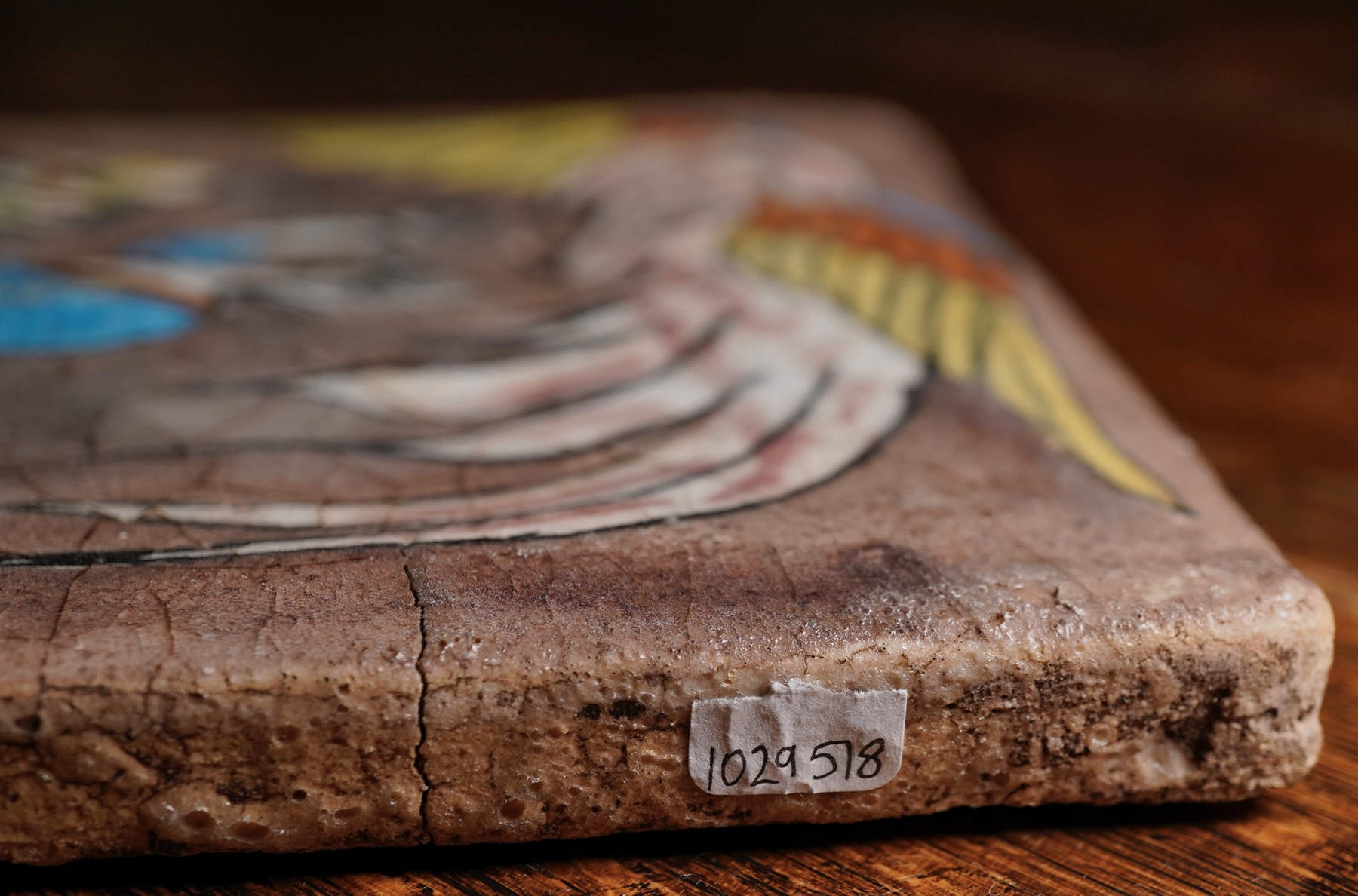 Persian Qajar Dynasty tile, horseman & huge bird, 'Simurgh', later 19thc.
$580.00 AUD
Persian Qajar Dynasty tile, with low relief scene of a man on a horse feeding (?) an enormous bird overhead, representing the mythical Simurgh bird, on a mottled brown ground.
Iran,
latter 19th century
20 x 14.5cm
Good condition
Simurgh – also called Huma – was a mythical creature which flew invisible above the earth. With no legs, it could not land, and it never cast a shadow – except onto a King. The feathers often seen on a King/Shah/Sultan's turban represent this divine anointing. It is a mighty and auspicious bird, bringer of great fortune. It also represents the unattainable – always being unreachably high, perhaps the origin of the saying 'aiming for the sky'.
In stock
Compare list