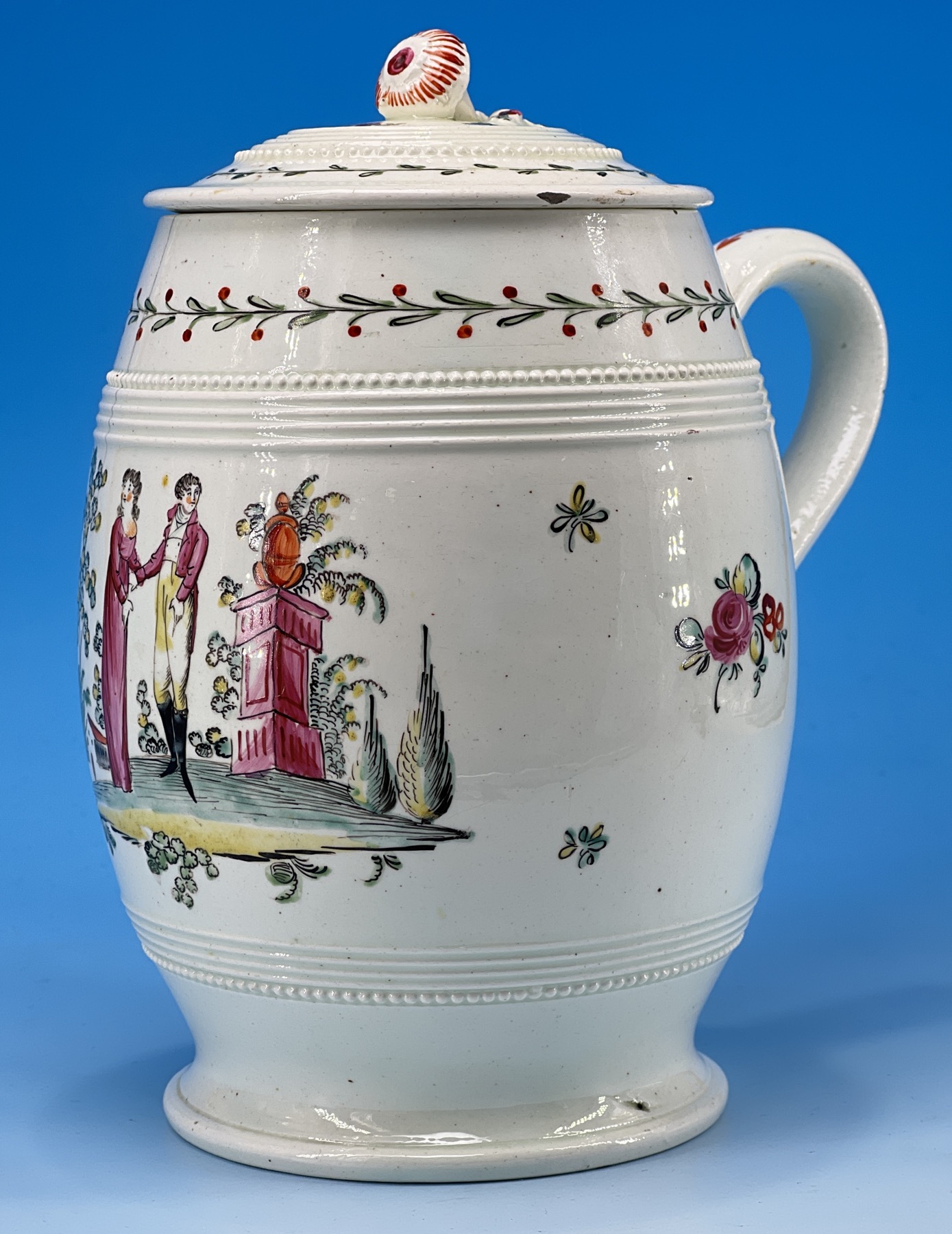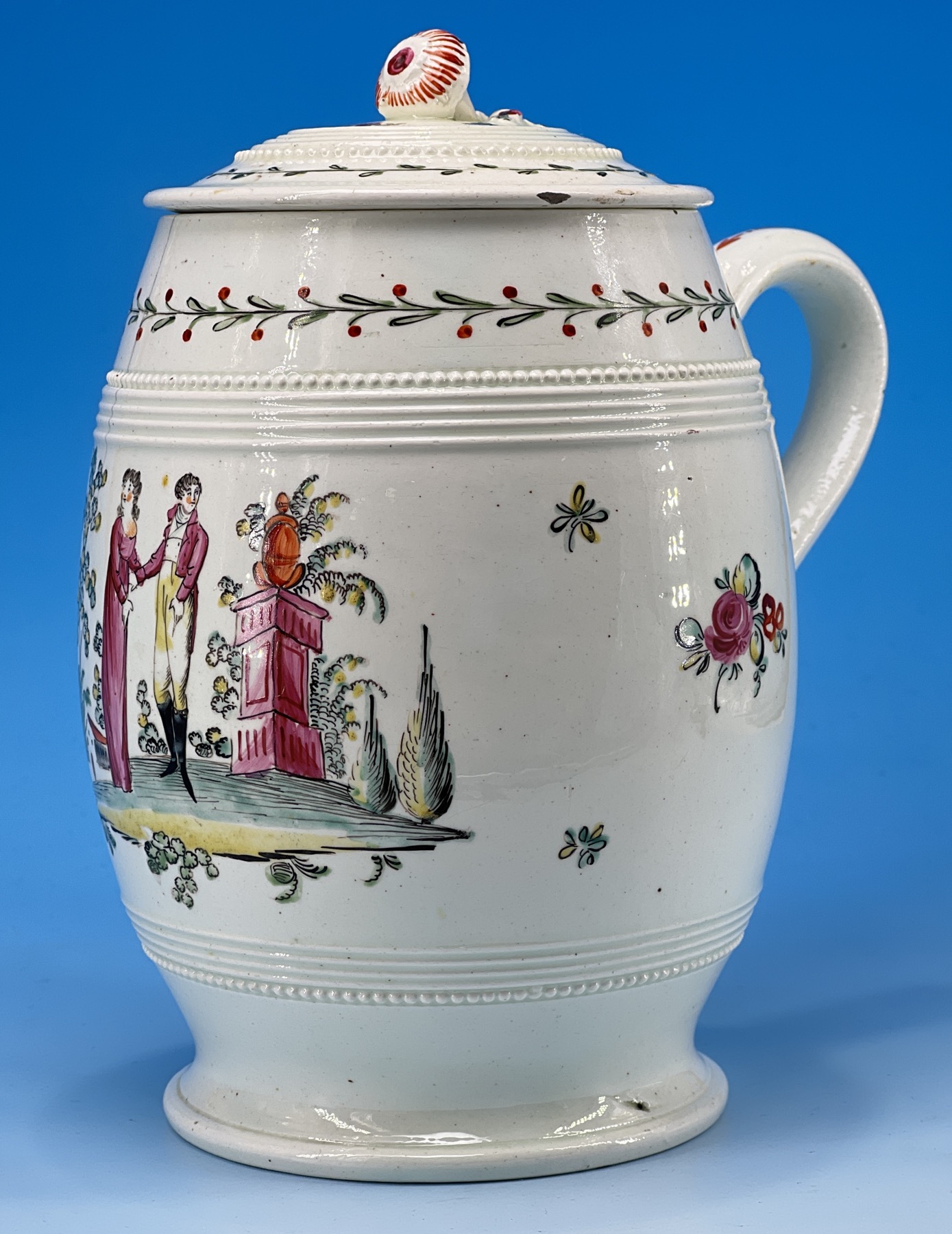 Rare Czech – Prague Creamware tankard & cover, painted with couple, c.1795
$685.00 AUD
Rare Prague Creamware tankard & cover, of barrel form with ribbed upper & lower 'hoops' with finely beaded edges, the lid with similar surrounding the flower form knop, the handle with ridged edge and wide feather-like attachment points, on a spreading foot, the whole decorated in enamels with a central couple holding hands in a garden setting, various scattered flowers, and a laurel garland to the rim & lid.
Impressed 'PRAG / 2'
Circa 1795
17cm high, 12cm wide
Condition: crack at rim, small chip to handle edge.
ref. V&A Museum for a coffee pot with the same moulding, knop, and painted flowers, with the exact same mark, dated 1793-1800:
https://collections.vam.ac.uk/item/O89110/coffee-pot-unknown/

This rarity is marked 'PRAG', an abbreviation of Prague, where a creamware factory was established in 1791 by four Prague businessmen. They travelled independently around Europe, visiting 22 creamware factories for ideas, and workmen, and on their return commenced production in Prague in 1793. European ideas were borrowed, and the barrel-shape seen here was an English form seen in George III Sterling Silver, from which many English creamware shapes were borrowed; it was also seen in Meissen, Chantilly, and Chinese Export pieces ordered by Europeans, giving a wide range of possible sources for the design. Other Prague pieces are recorded, but having the lid is very rare.
The mark 'PRAG' was used 1793-1800, after which a change of ownership used the mark 'HÜBEL IN PRAG', becoming 'HIP' after 1810.
In stock
Shortlist