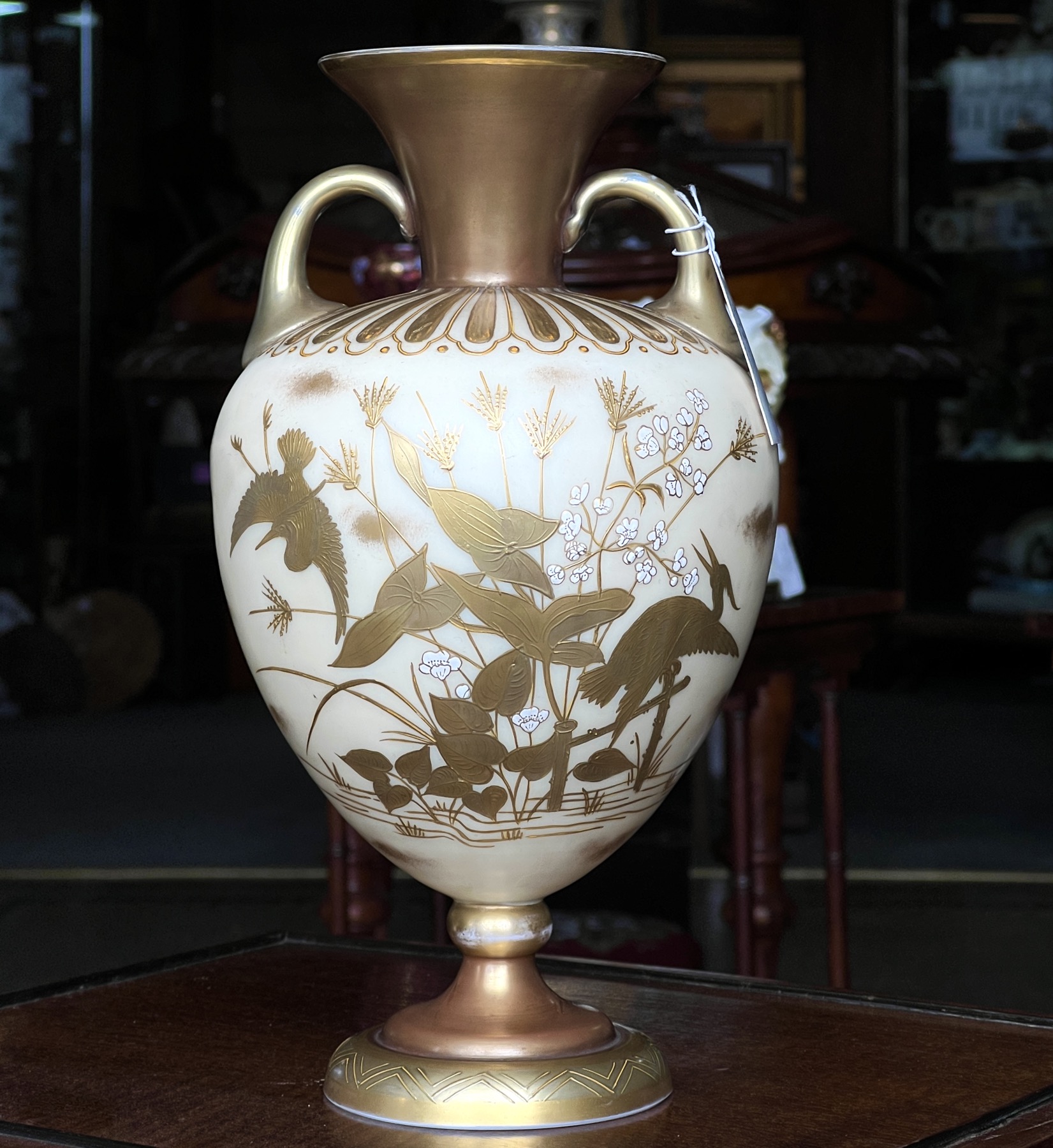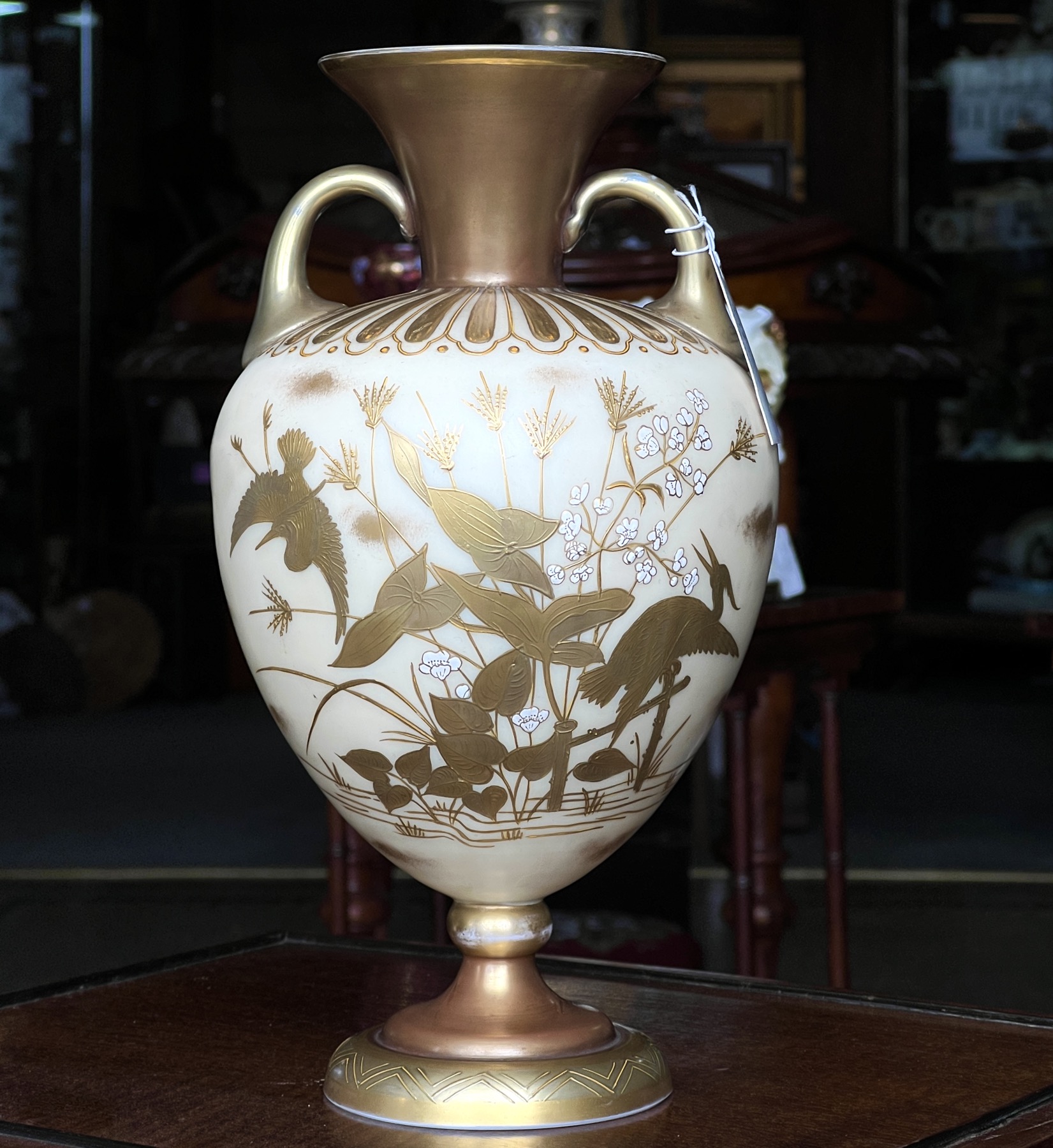 Victorian Aesthetic movement milk glass vase, Webb, C.1875
$695.00 AUD
Fine quality Victorian Aesthetic movement milk glass vase, of neck-amphora shape, the ivory-tone ground with continuous Japanesque scene in raised gold with white enamels of Herons & Waterplants, a butterfly and flowering reed to the reverse, with gilt clouds spaced between, the neck with raised gold flower petal border and two tone gold handles and rim, the foot similar.
Marked yellow enamel '3' to the base, attributed to Webb
Circa 1875
26cm high
Condition- Glass in excellent condition, some original factory irregularities evident, raised gilding with some fissures and pits, minor wear to handles and boss on foot, all decoration excellent.
Note : the photography ,may show bright sections on rim and foot, these are not damage or restoration, but are reflections.
The attribution of this piece is based on similar designs being found on marked pieces, the fine quality of the decoration, and the inclusion of a butterfly on the reverse – a very popular 'Webb' detail.
In stock
Login to add this to your personal Wishlist