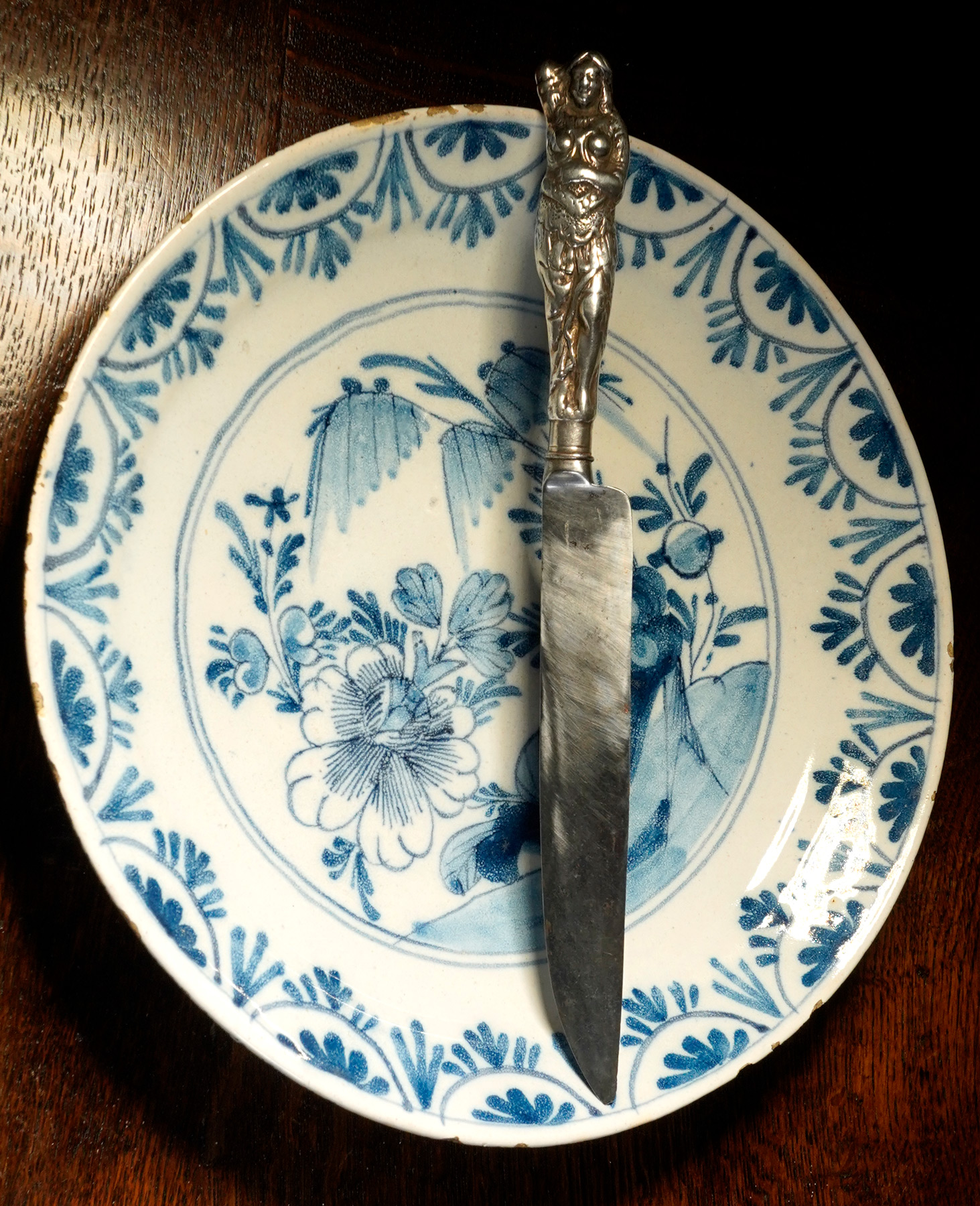 'Amazon' female warrior – Dutch silver handle & steel blade, 17th century
$2,650.00 AUD
Dutch solid silver handle modelled as an Amazon (or female – Athena?) warrior, her right arm reaching over her shoulder to a shield across her back bearing a cypher of two arrows piercing a heart, a dolphin modelled at her feet behind her back.
Bears the Dutch 'Antique' category assay mark (an axe) of the 19th-20th century (located in the centre of the armorial heart)
Original steel blade ,
17th century
23cm
Condition: original blade excellent with some minor marks only, tip is blunted, silver with signs of age but overall very good.
An interesting allegorical sculpture of an Amazon warrior, in 'Antique' armour, with a concealed image of a double-pierced heart and a dolphin to her back; Love is at work here, with Cupid's association with dolphins, and signs of his handywork with the arrow-pierced heart.
In stock
Compare list
SKU:

1024991-1
Categories: Continental & other Silver, Metalwares, Objets de Vertu, Objets de vertu, Premium Fresh
Tags: –, 'amazon', &, 17th, blade,, century, continental, cutlery, Dutch, female, fresh, handle, metalwares, objets, other, premium, Silver, Steel, Vertu, warrior