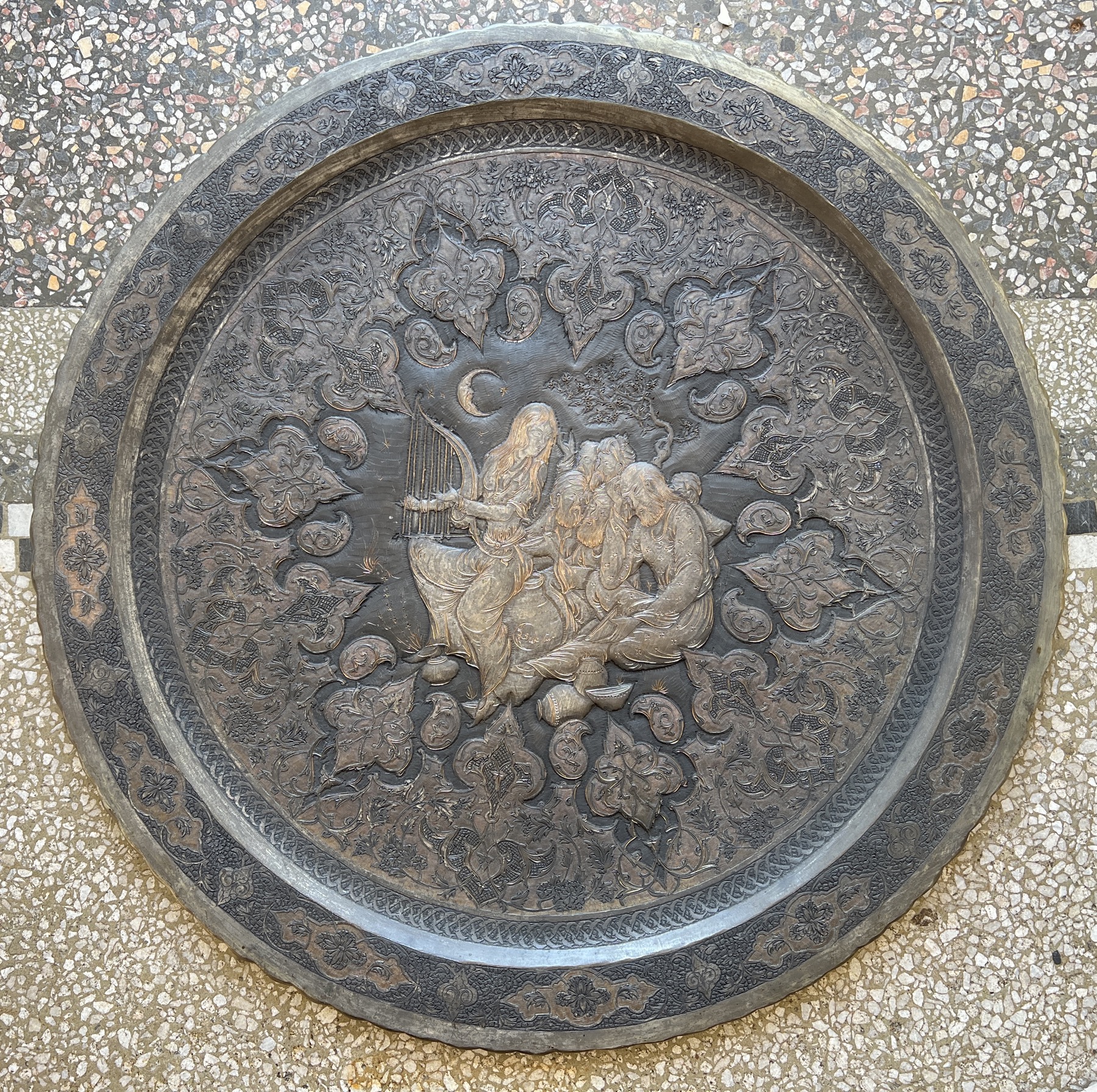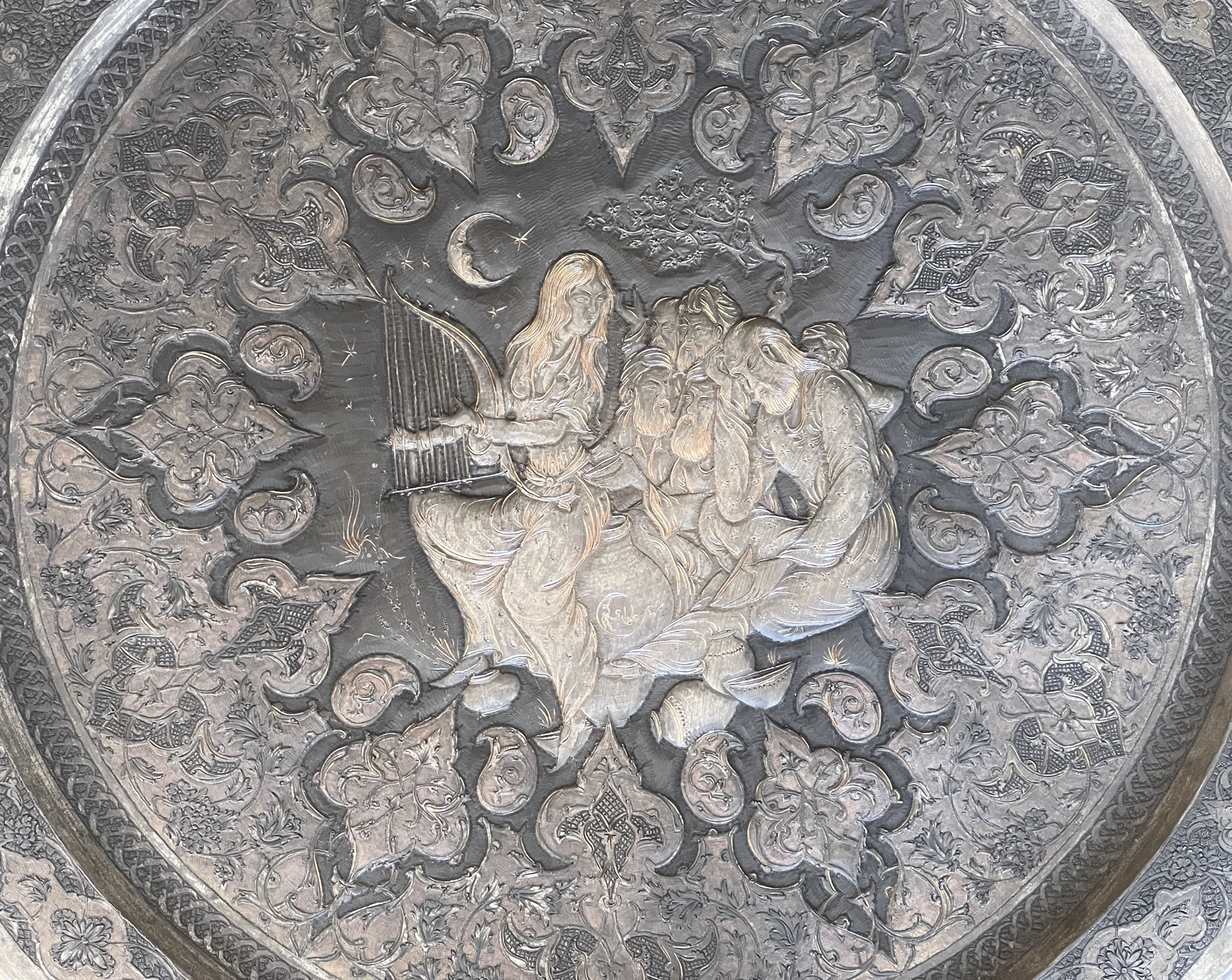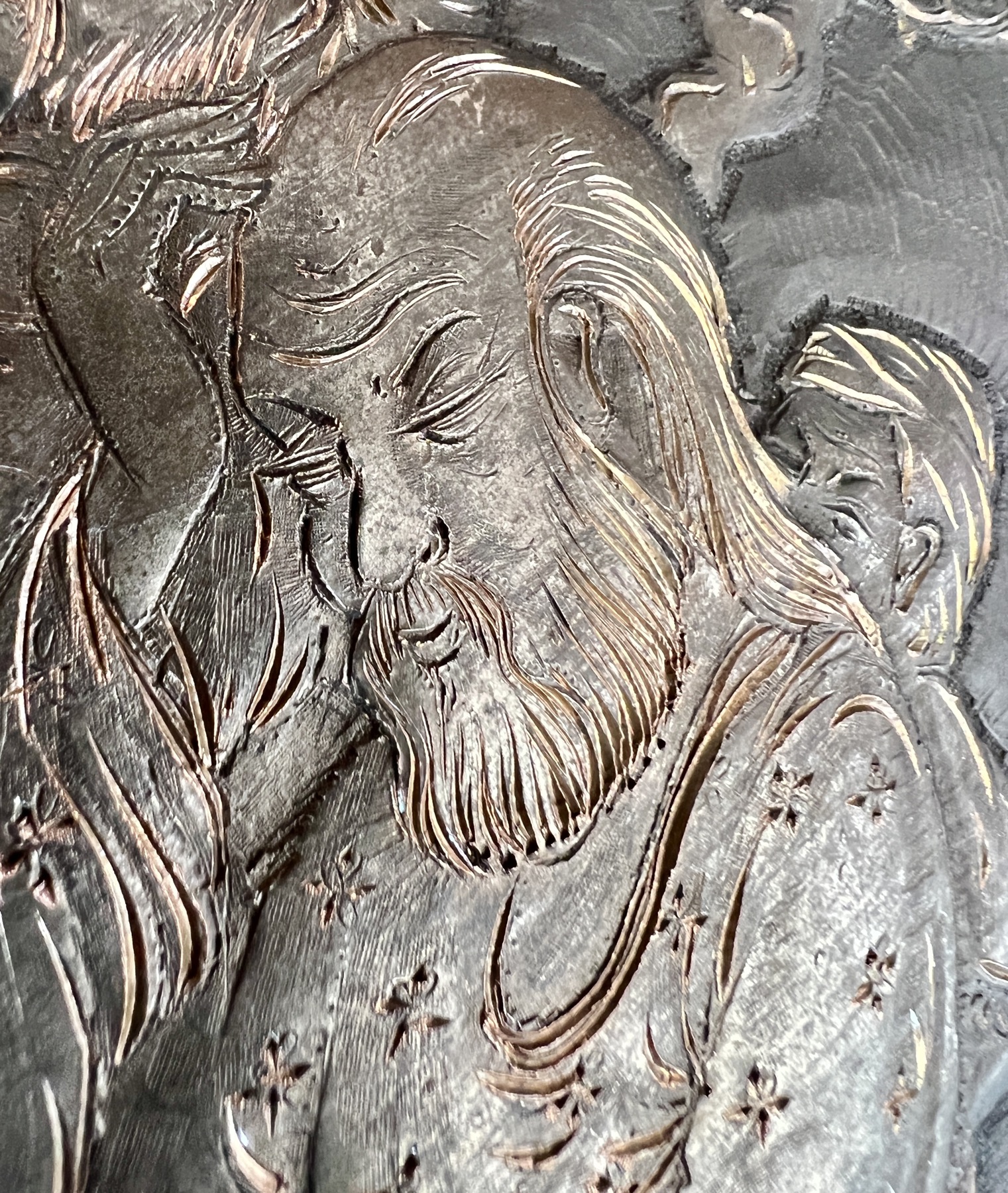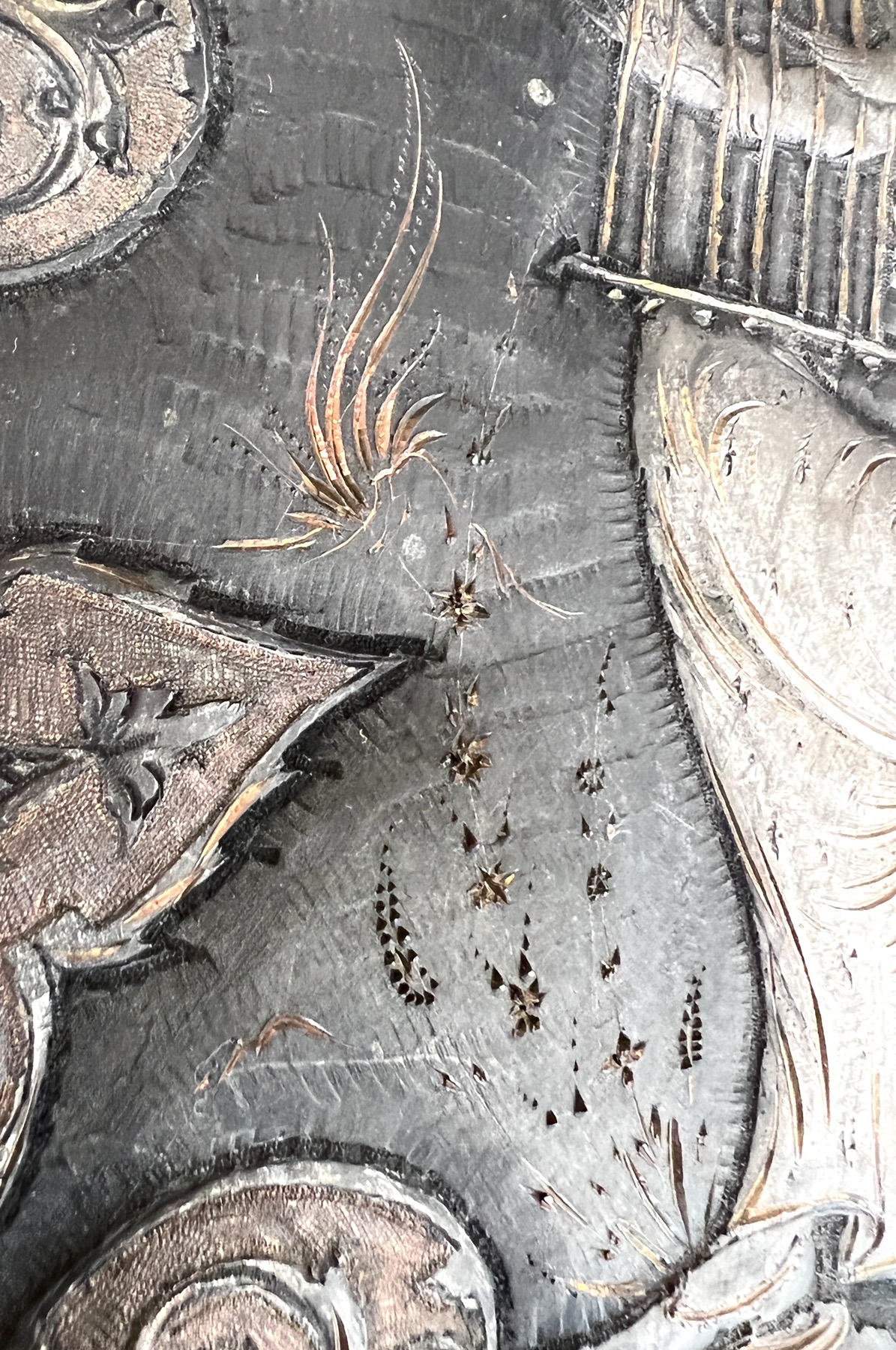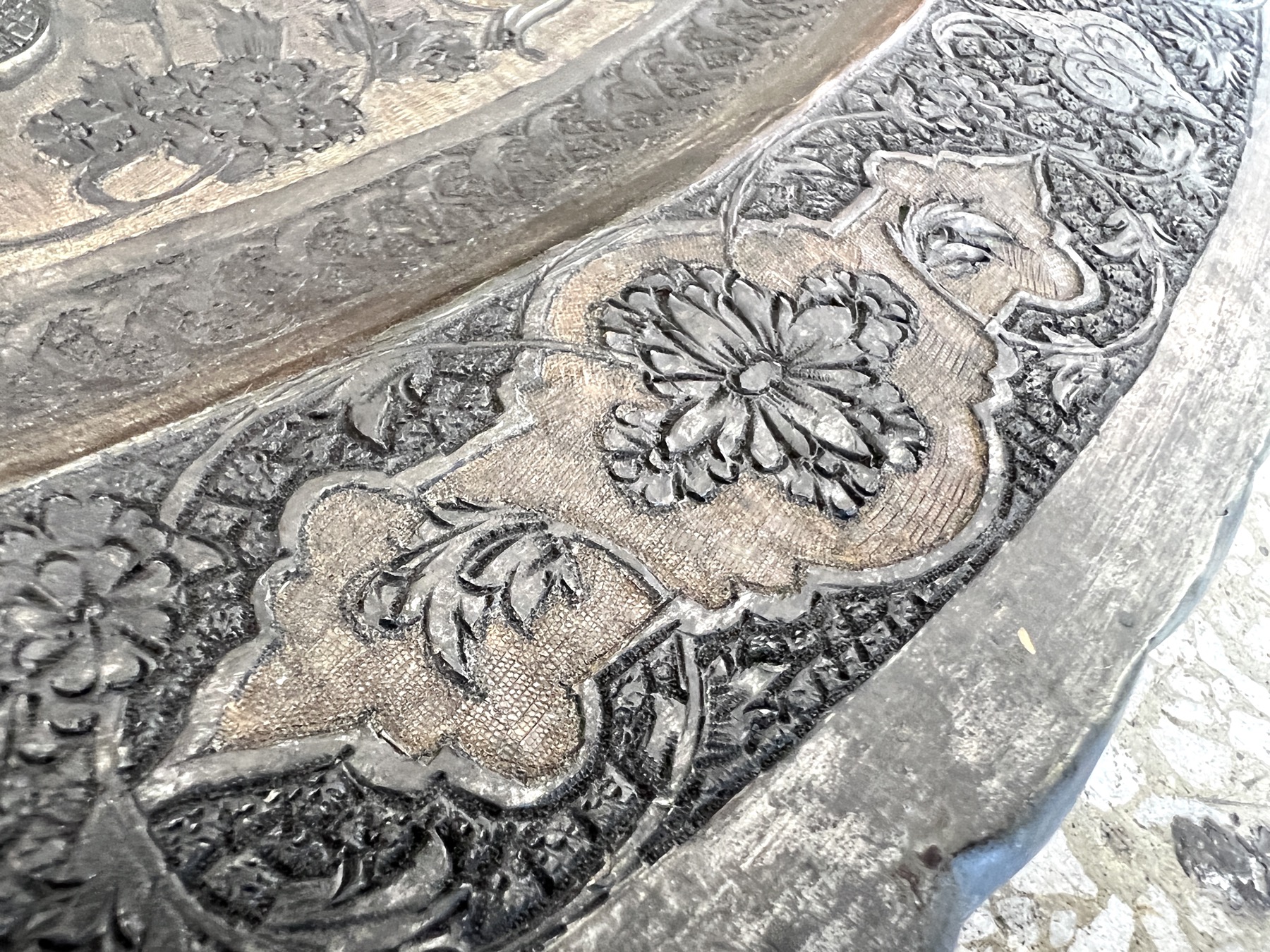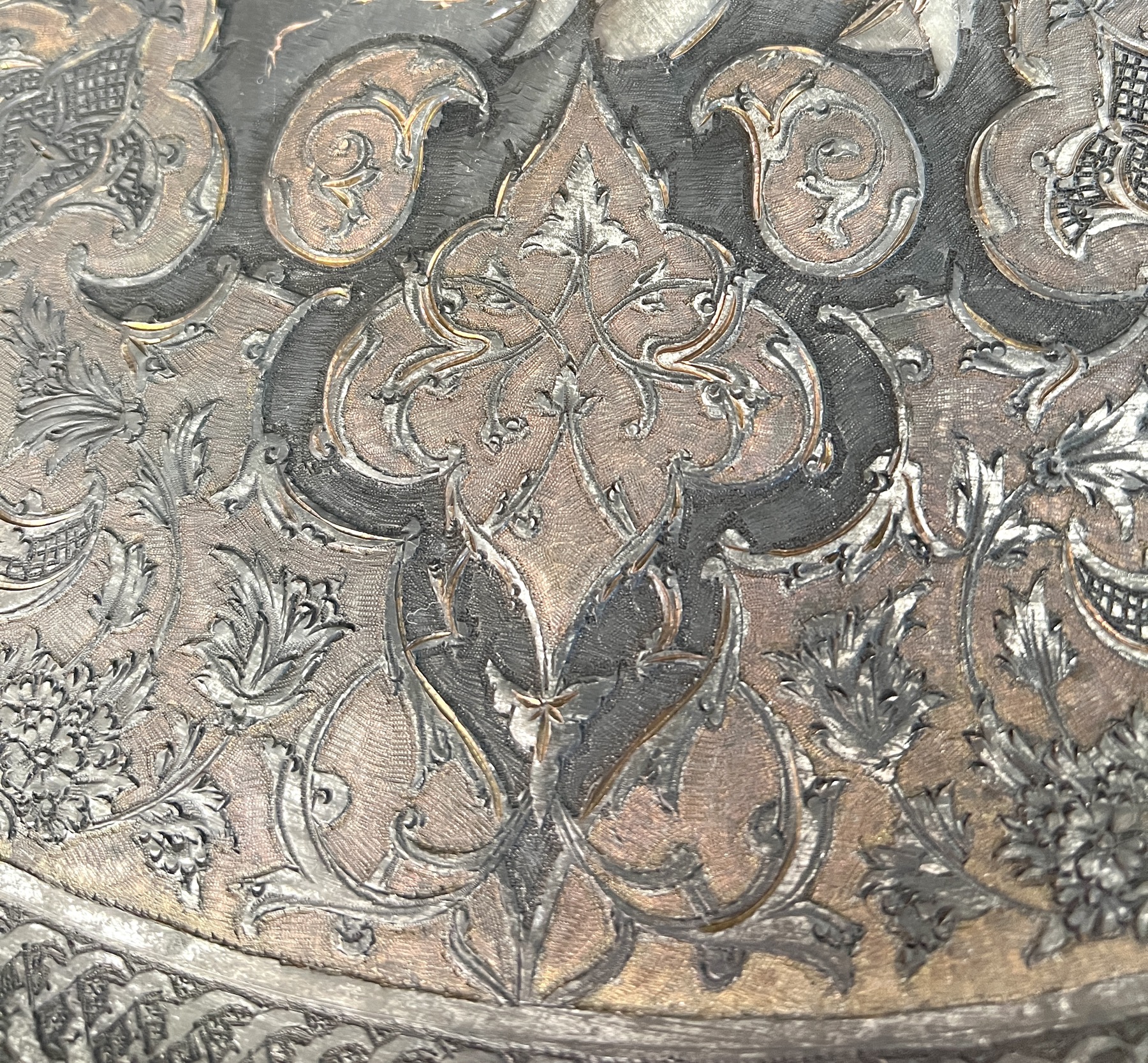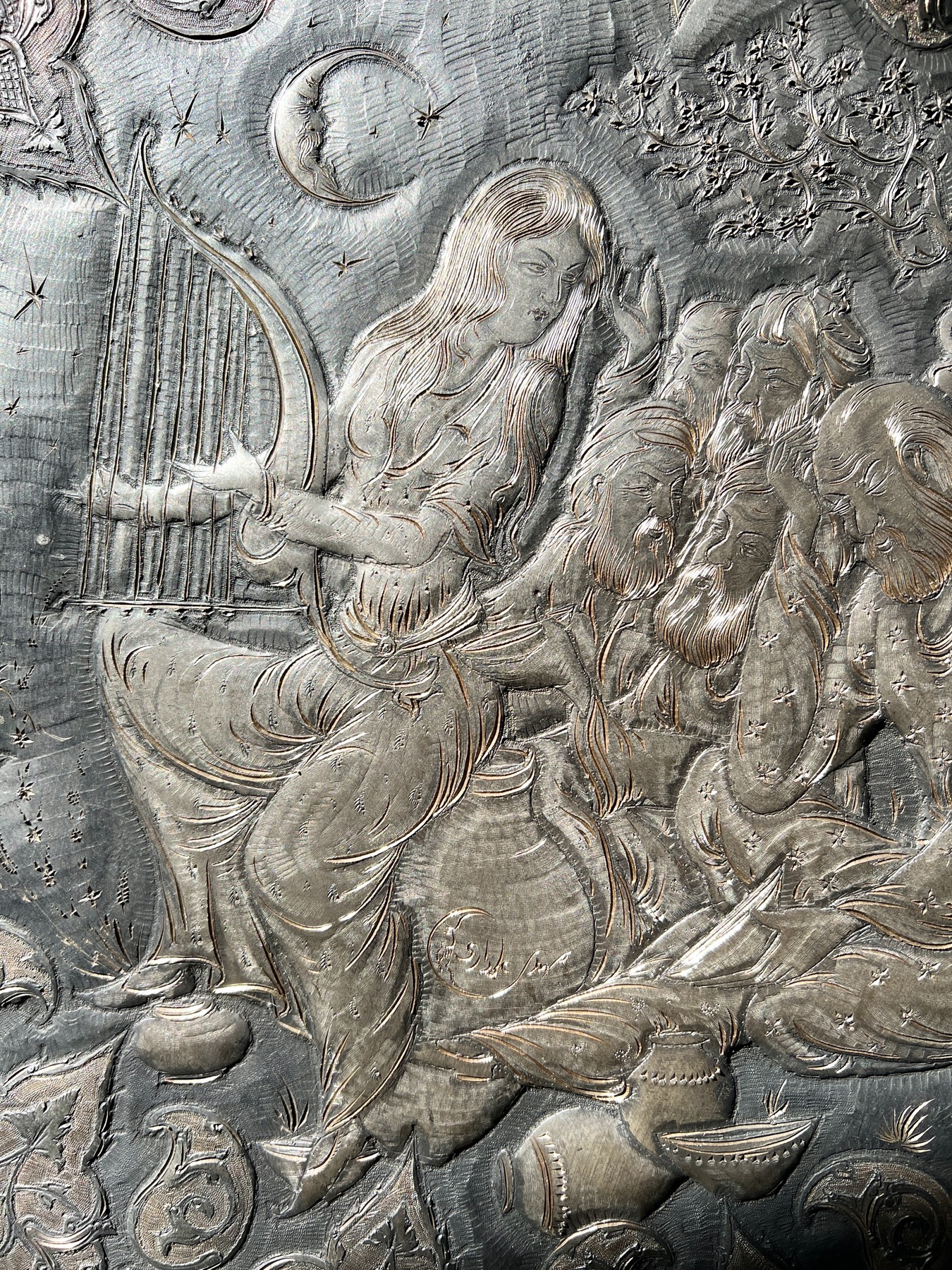 Iranian 'Qalamzani' charger, by Master Mahdi Alamdari , 1970's
$2,200.00 AUD
Large Iranian 'Qalamzani' charger, by Master Mahdi Alamdari (1957– ? ), depicting a beautiful maiden playing a Chang, the distinct Persian Harp, while seated on a large pot, with six men listening, the foremost apparently nodding off to sleep, some holding drinking cups with various vessels scattered around, a windswept tree above, the whole ground blackened to represent night with a star-studded sky and a wise bearded crescent moon, the border richly decorated with elaborate geometric foliage designs, the waved rim with flowerhead pannels reserved on a cell ground.
Signed (on the large jar the maiden sits on) with a depiction of the crescent 'man-in-the-moon' & 'Mahdi Alamdari'
Circa 1970's
Diameter: 60cm
mounting attached to back to hang
The dating of this can be restricted to pre-1979, as the 1979 revolution resulted in images such as this being banned by the new Islamic Republic. As Alamdari was 22 at this time, it makes it an early piece by the nation's master craftsman, Master Mahdi Alamdari (1957– ? ).
In stock
Shortlist
SKU:

1024506-1
Categories: Arts & Crafts, Art Nouveau, 20th C Furniture, Colonial Silver, Continental & other Silver, Curios, Arms, Unique, Fresh, Latest Additions, Metalwares, Middle East Arts, Furniture etc, Objets de Vertu
Tags: 6-4-22, exh22, Middle East, middleast22, Persia