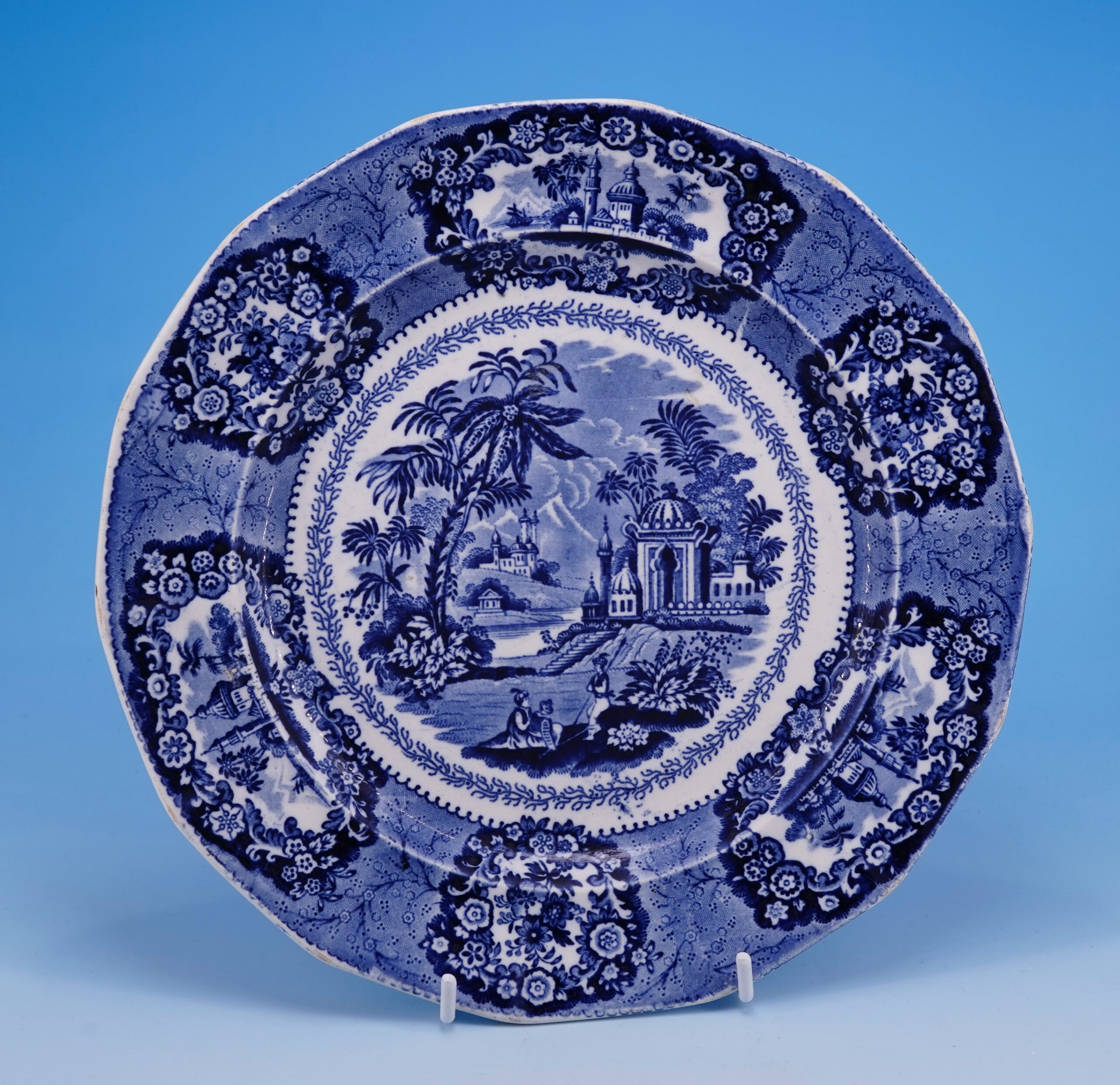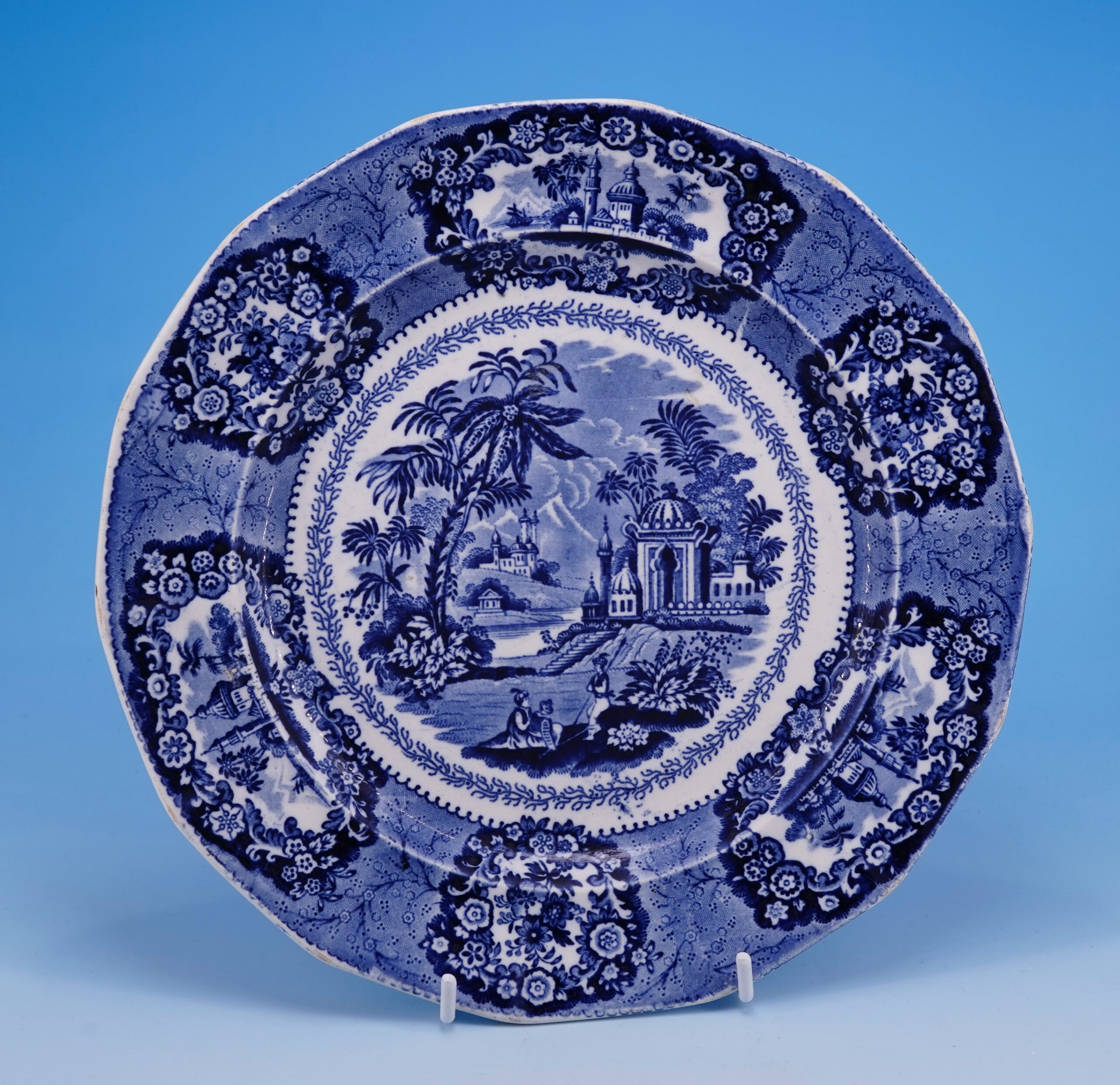 Joseph Clementson printed plate with 'Oriental' pattern, c.1855
$235.00 AUD
Handsome Joseph Clementson printed plate with romantic middle eastern 'Oriental' scene of Turks and palaces, the border with a series of similar views reserved on a softly printed stippled ground with flowers.
Circa 1855
Printed mark with Royal Arms, 'OPAQUE PEARL / WARRANTED STAFFORDSHIRE / ORIENTAL / J.C. '
also impressed 'J. CLEMENTSON SHELTON' '
Diameter: 24cm
Wear to glaze (lots….), rims, no chips or cracks.
The impressed mark states 'Shelton' which dates it to pre-1857 as after this date the firm moved, and pieces were marked as J.Clementson 'Hanley'.
Apparently not recorded in the TCC database (yet!): there are several 'Oriental' named pattern variations from Adams, ie #5284, #5323 (very close!) – but this documentary plate has the full impressed mark with J CLEMENTSON and SHELTON, as well as a Royal-Arms printed mark with 'OPAQUE PEARL WARRANTED STAFFORDSHIRE and the pattern name 'ORIENTAL'. It would appear that Adams and Clementson used the same pattern engraver….!
In stock
Compare list