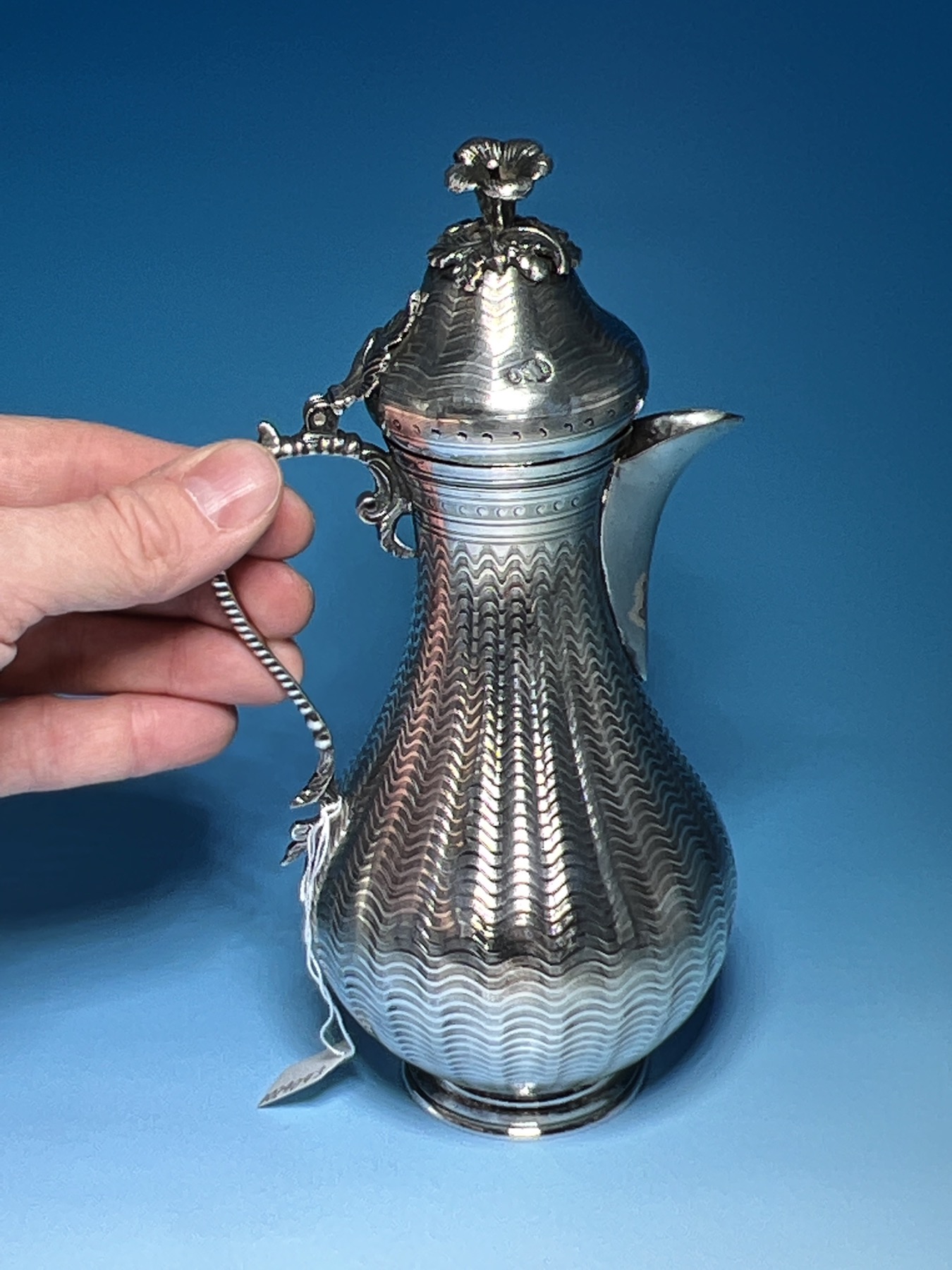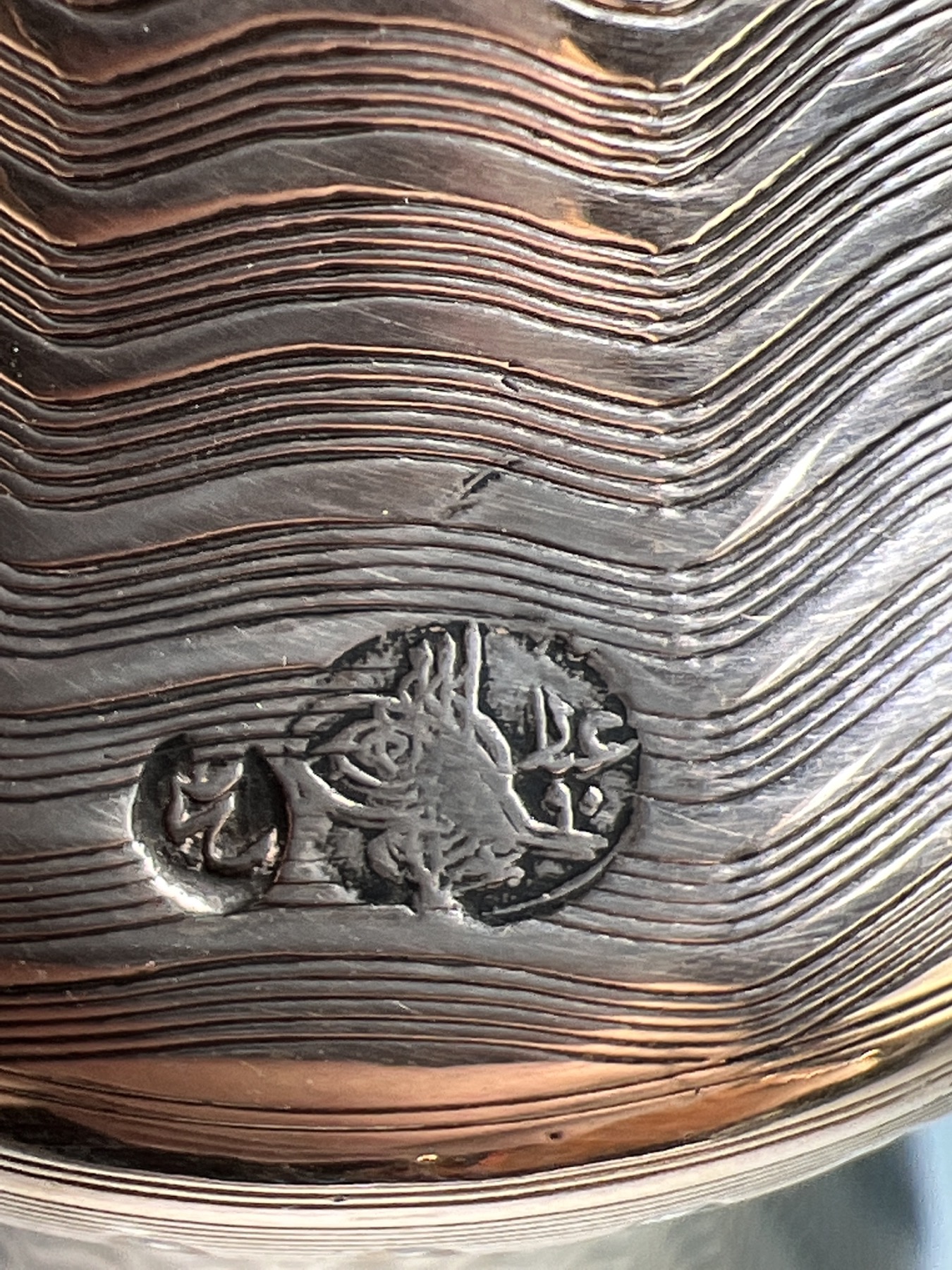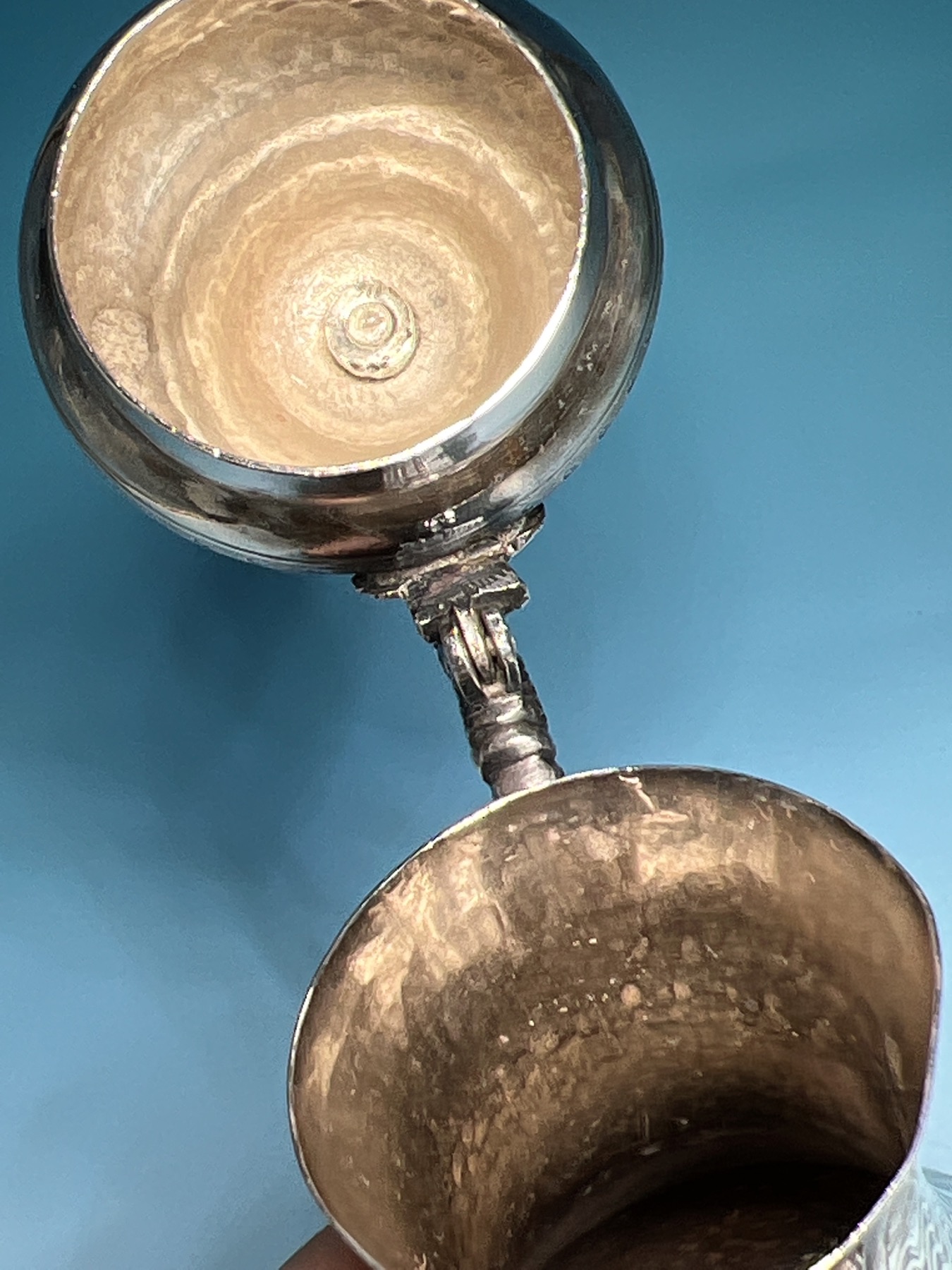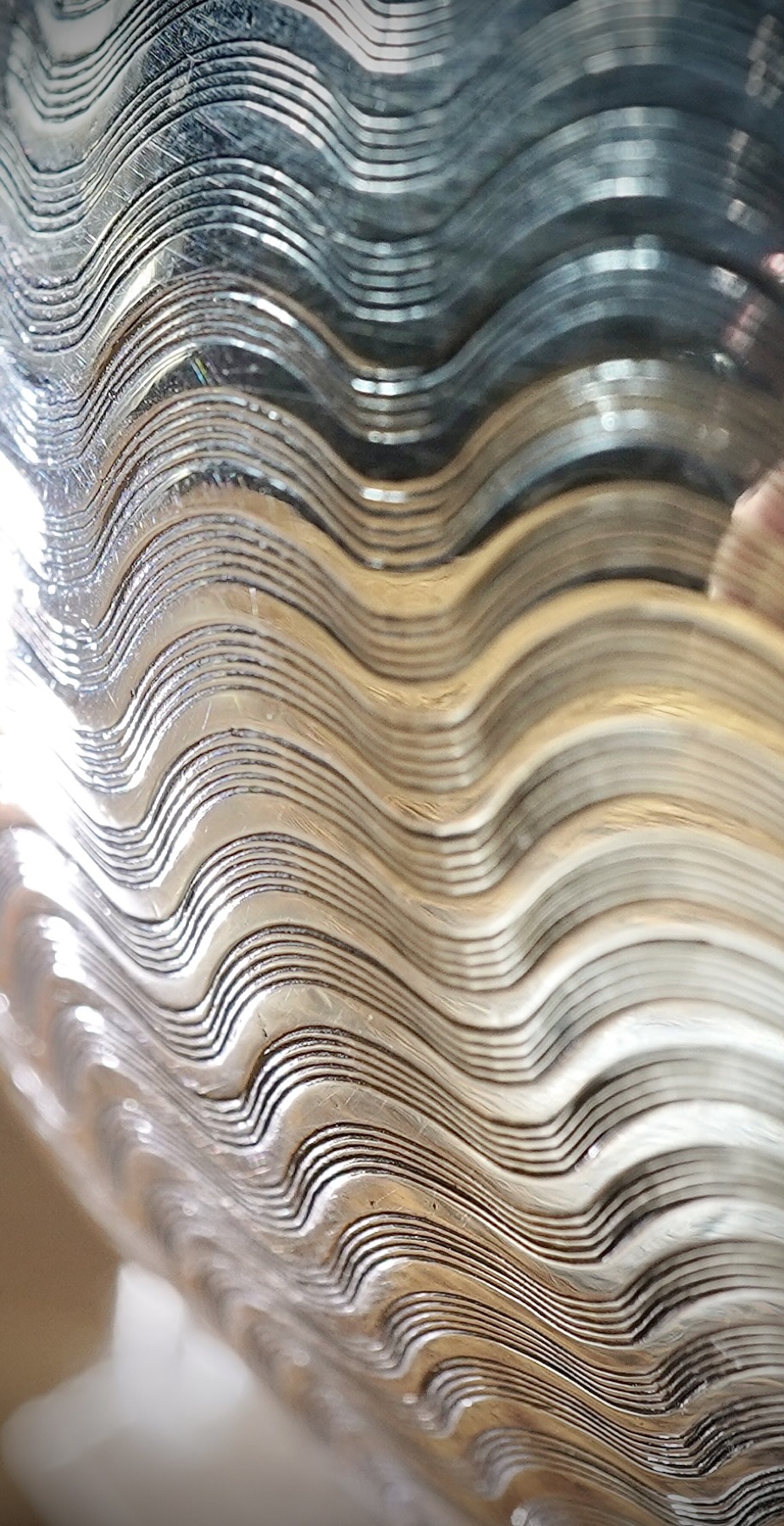 Egyptian silver lidded coffee pot, engine-turned body & flower knop, Sultan Abdulaziz c.1870
$2,350.00 AUD
Rare Ottoman Silver coffee pot, Egypt, of baluster form on raised foot with high domed lid, the body with fine engine-turned wave pattern ground, a scrolled catouch to the front left uninscribed, the thick handle and lid mount with leaf scrollwork, the knop formed as a flower amongst leaves, the angular spout left plain.
Hallmark 'tourgha' inside circle for the Ottoman period of Abdulaziz (1861-76), sah, & mark '90' for silver content.
Incised signature to base,
c. 1870
440.8g
H: 22.5cm
Condition: good, very minor signs of age only.
ref. Bonhams London 14 Oct 2004, lot 441 for an example with the same handle, shape, and finial.

Ottoman silver of this quality is rarely seen. It would have been a very expensive luxury good, available for the Ottoman wealthy, or as an exotic import into Europe. Abdulaziz was the 32nd Sultan of the Ottoman Empire, and the first to travel through Europe. He was entertained by monarchs in the major European countries, with Queen Victoria entertaining him on her royal yacht in 1867 and making him a Knight of the Garter. He loved Europe's technological progress, and was present at the 'Exposition Universal' in Paris in 1867. The Technology and Science from around the globe which he witnessed there led him to seek to bring the Ottoman Empire into the modern world. He was responsible for many rapid advances such as a postal service, the first railroads, and a navy that became the 3rd largest in the world after England & France. The European nature of this pot reflect this interest in the European world just next door.

The marks are found on each component, ie. body, lid & flower knop. The 'tourgha' is the Islamic calligraphic signature of the Sultan, with each Sultan having his own. The form of this one places it in Egypt. Next to this is the sah mark, in this case stating '90' as the 90% assay of silver content. The mark of the maker is found engraved on the base, within two zig-zag lines. These lines were the result of the assayer taking a sample to test the silver content, and act as further proof of the .900 grade of the silver.

The engine-turning is particularly interesting and is evidence of European technology in the Egyptian workshops during the 19th century. The concentric lathe needed for engraving these lines was a European invention of the latter 18th century.

The shape is common in Europe from the 18th century, particularly in Eastern Europe, and the flower knop is copied directly from a European piece of the 19th century. The intended market would have been the Eastern Europeans, although luxury European wares were also valued by the Ottoman Court, so it could have been for use in a great Ottoman household somewhere in the eastern Mediterranean.
In stock
Compare list
SKU:

1029043
Categories: Continental & other Silver, Fresh, Latest Additions, Metalwares, Middle East & Indian, Middle East Arts, Furniture etc
Tags: 360, 6-4-22, Continental Silver, Middle East, middleast22, Silver, Turkish