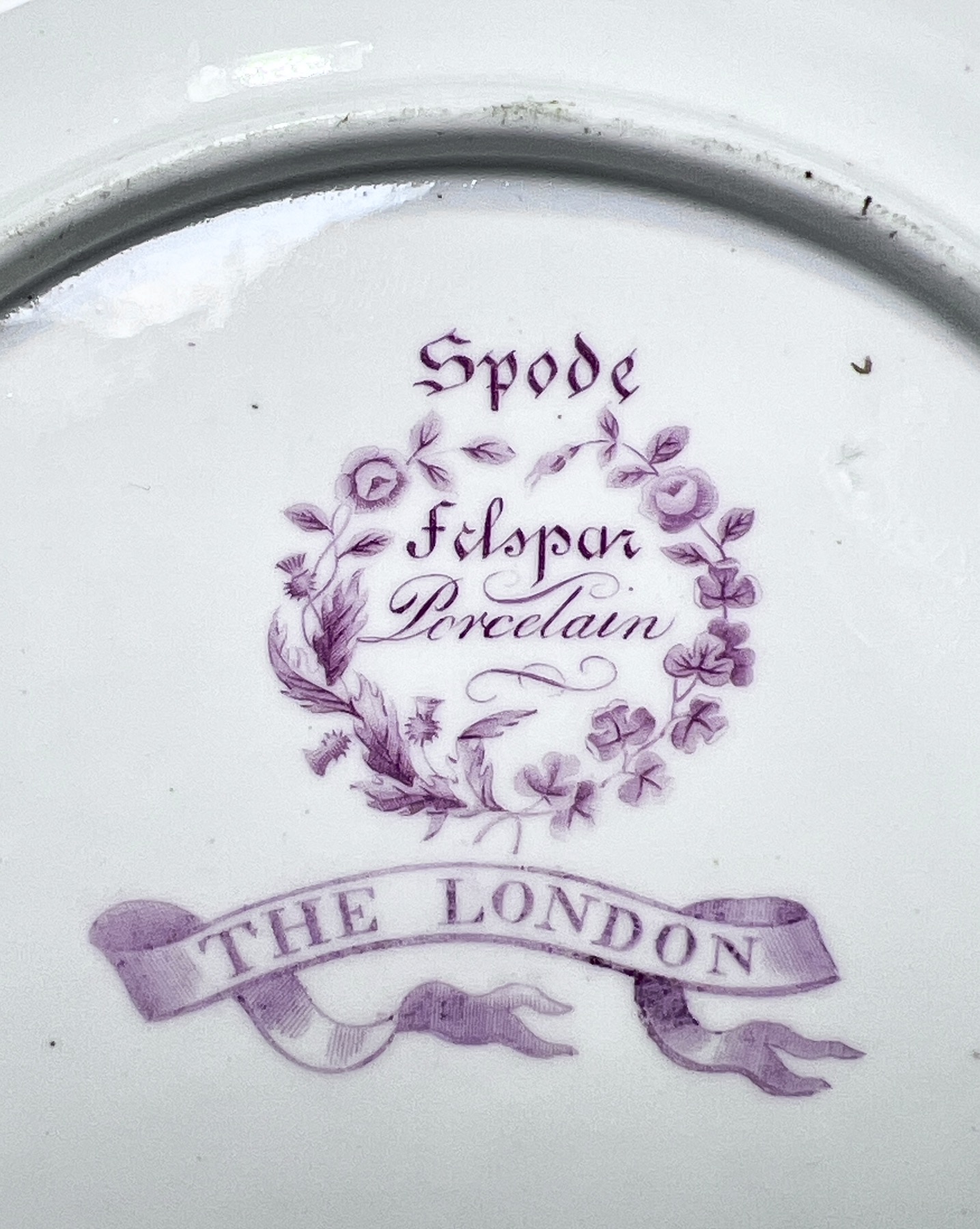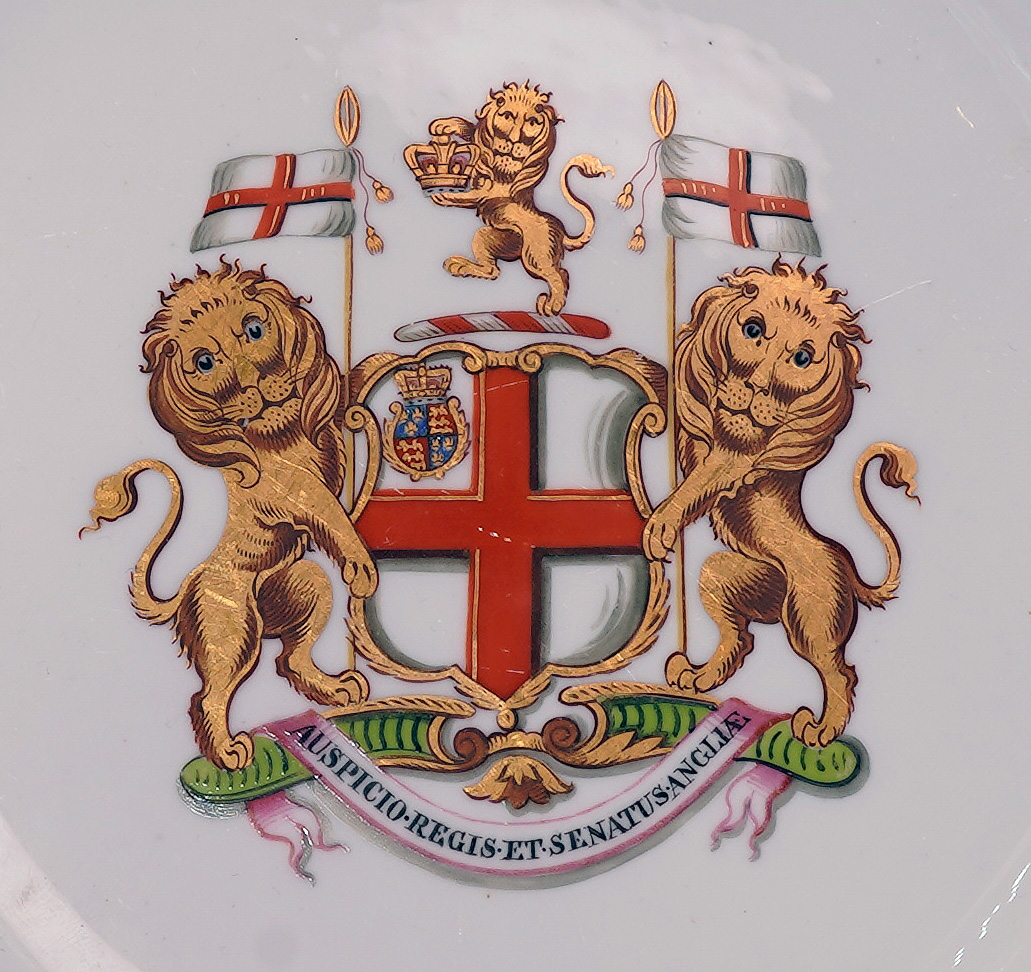 Spode Felspar 'East Indies Company' plate, 'The London' armorial, 1823
$1,820.00 AUD
Rare Spode 'Felspar Porcelain' armorial plate, of silver shape with gadrooned rim with moulded flower sprigs picked out in gold, the center with a large armorial for the British East India Company featuring rampant lions standing either side of a red Cross of St George, a motto on ribbon below reading 'AUSPICIO-REGIS-ET-SENATUS-ANGLAE' (By the authority of the King and Parliament of England).
Large purple 'SPODE FELSPAR' mark, also 'THE LONDON' in a ribbon,
1823
25.5cm
small chip to back, decoration excellent with minute scuffing
Spode records the British East India Company ordering a service in 1823, remarkably to export to Canton where a devastating fire in 1822 had destroyed their headquarters. They were actively importing Chinese Porcelains from Canton in the previous decades, but it is very revealing that they didn't turn to the local wares of the 1820's for a replacement, but rather imported it from England! The service is thought to be the exact design seen on this example, with no ground colour: however this example has a further story to tell.

On the back, as well as the Spode mark it bears the name "The London". This was a Company Ship which made 8 voyages to the East between 1819 and 1832, and one trip in 1824 to Canton is speculated as the 'delivery' run for the new Spode service. The Captain, John Barnet Sotherby, is thought to have ordered his own personal service at the same time – for use on his ship – differentiated from the main service by the addition of "The London" mark on the back.
In stock
Shortlist