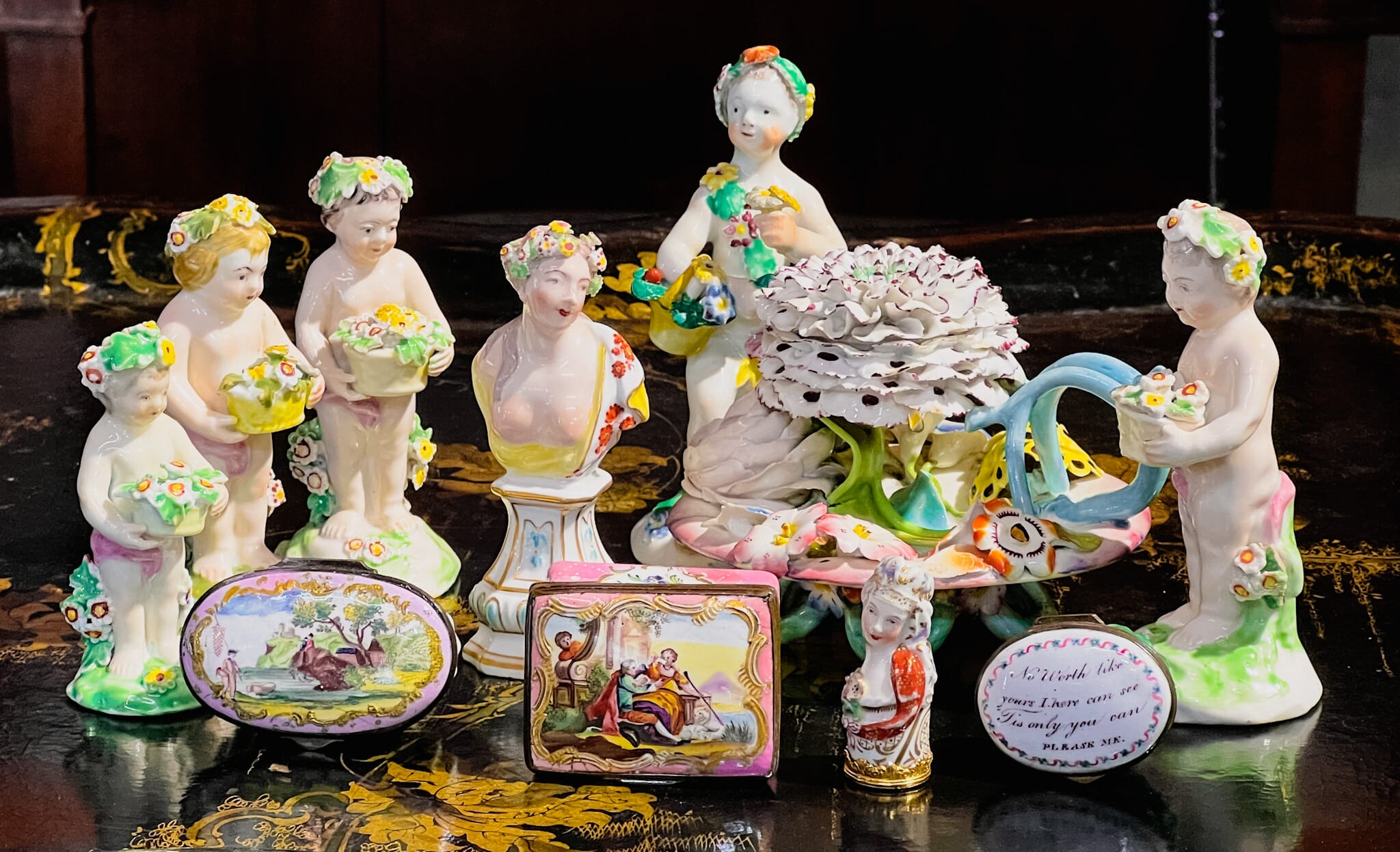 Welcome to our Fresh stock – on the First Day of Spring (for us Southerners!).
What better way to welcome Spring than with some Derby children with flowers…. and the Regency lacquer tray they are displayed on is simply sensational, converted into a 'coffee table' by mounting it on a bamboo base.
There's plenty of Fresh Furniture to browse….
Prints of Geelong
We have started to catalogue our large holding of Prints – and what better place to start than with our local views. You'll find a good selection of S.T. Gill views of Geelong, from the 1857 publication 'Views in Victoria', or the 1890 re-print.
In the near future, we have a lot of other interesting historical views from all around Australia – soon to be found fully sorted by region in the 'Print Gallery' we are preparing.
Fossils
We have a fine selection of Fossils to offer, from several old collections that are being dispersed. Here's a few, with many more to come.
They make terrific presents….. Millions of years old for a few dollars!