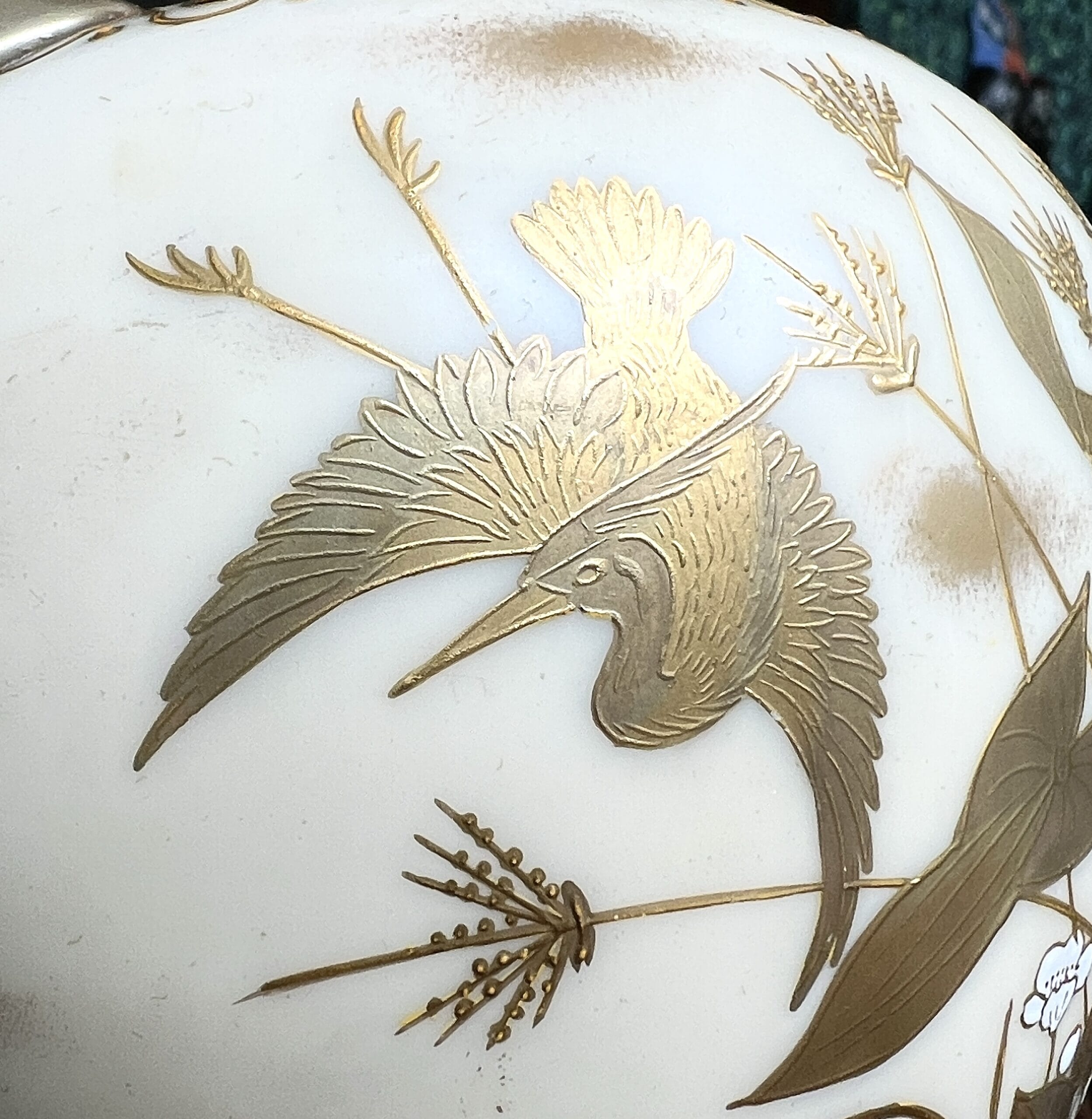 This week we have a lovely variety of Victorian Class & Ceramics.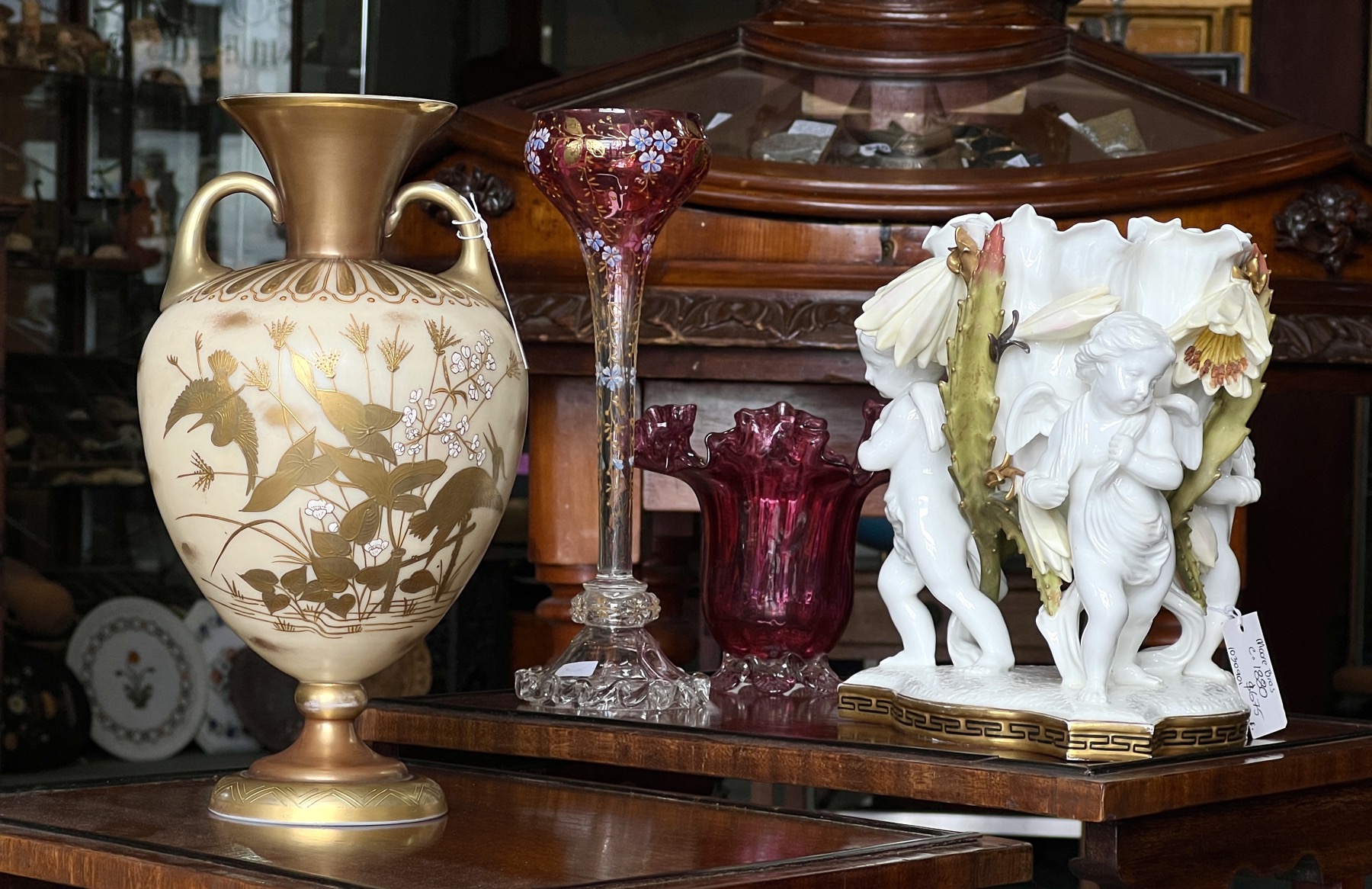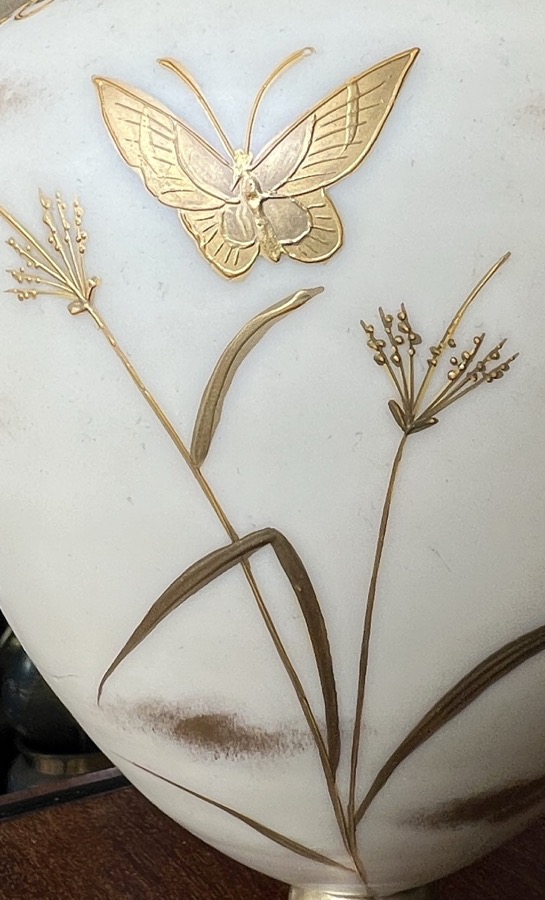 The stunning Aesthetic ivory-toned vase is a fine example of the 'Japanesque' taste that was the height of fashion in the 1870's, and although unmarked, the quality leads us to attribute it to Webb. A butterfly to the back supports this – it was a favourite detail by their artists.

The Moore Brothers is a dramatic example, bearing an interesting variation of the mark that dates it to the first decade of production.
Among the boxes is a work-box with a large pin cushion to the lid. We have catalogued it as 'Colonial', as it is a British – type box – but the woods are remarkable – and unidentified – suggesting it may be from India, Sri Lanka, or somewhere similar.
In other news…. the NEW WEBSITE is almost ready – still a few kinks to iron out, but at last, it's coming together and we can't wait to share it with you.
Enjoy!