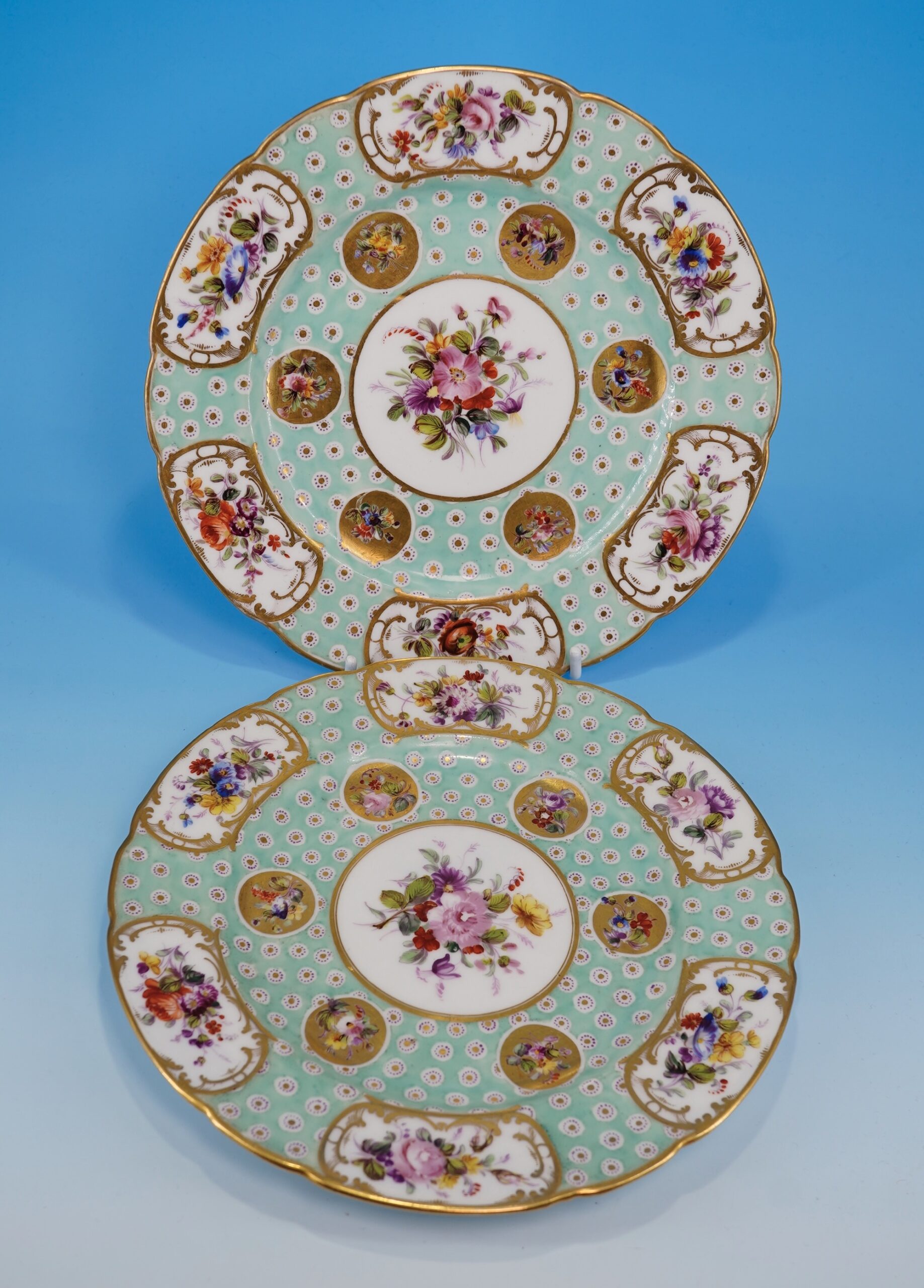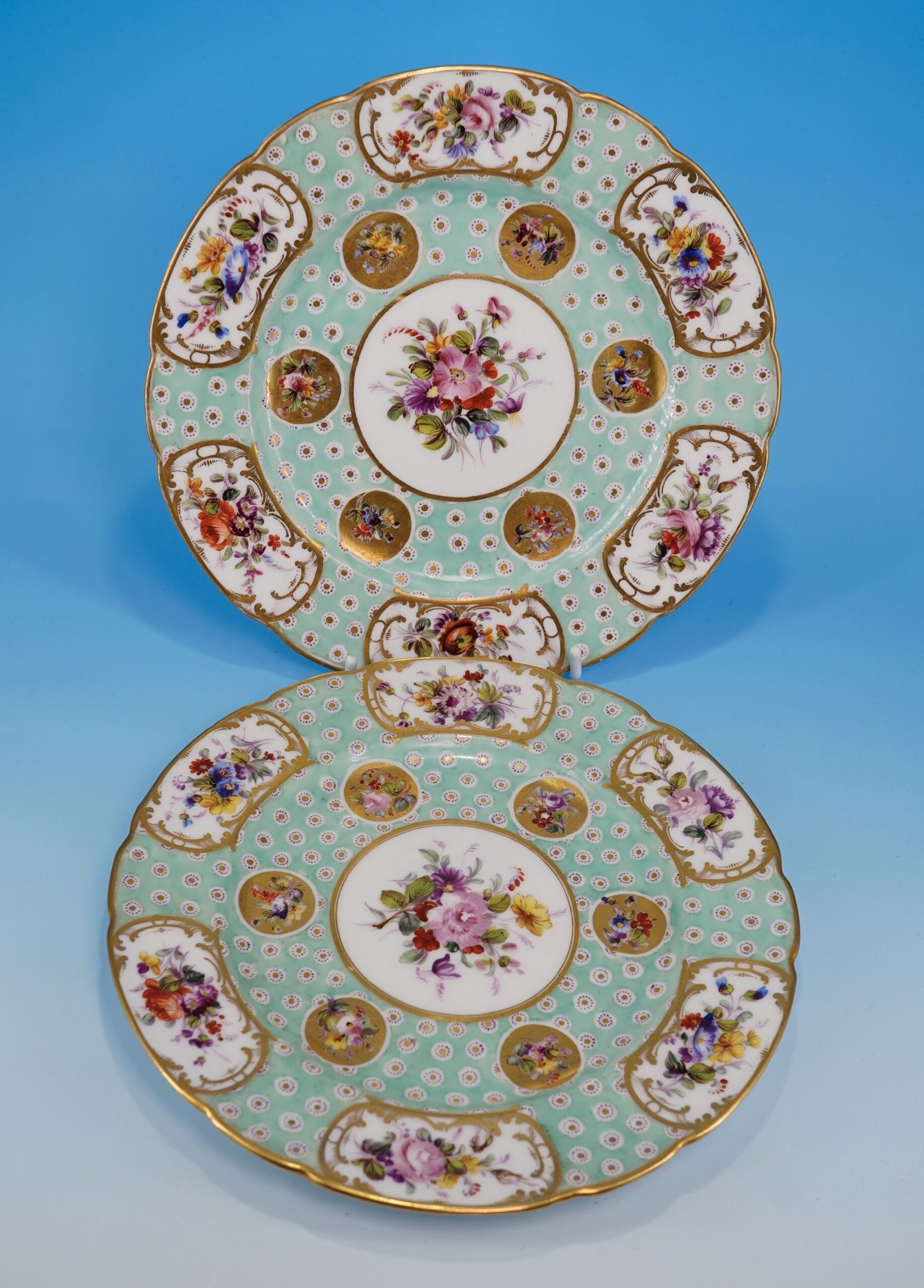 Pair of mock 'Swansea' plates, flowers on turquoise ground, 19th c.
$980.00 AUD
Pair of Paris Porcelain plates, painted with a series of flower panels, with six gilt-ground roundels surrounding a larger central group, the rim with six more within rococo scroll borders, the whole with Sevres-style turquoise ground with gilt 'eyes'.
Mock – SWANSEA – stencil in red,
maker unknown,
19th century
21cm diameter
Condition: minor wear to enamels
These interesting plates illustrate the 'fraud' perpetrated by numerous decorating studios in England and France in the 19th century, where the reputation of Swansea porcelain was driving a demand for their products. As demand far outpaced supply, prices rose – and an industry of 'new Swansea' decoration sprang up to fill the demand.
These examples are easy to spot, due to one fundamental flaw: while roughly copying a known Swansea pattern, they are painted on a French hard-paste body. The desirable factor of Swansea was the very pure soft-paste body!
In stock
Compare list