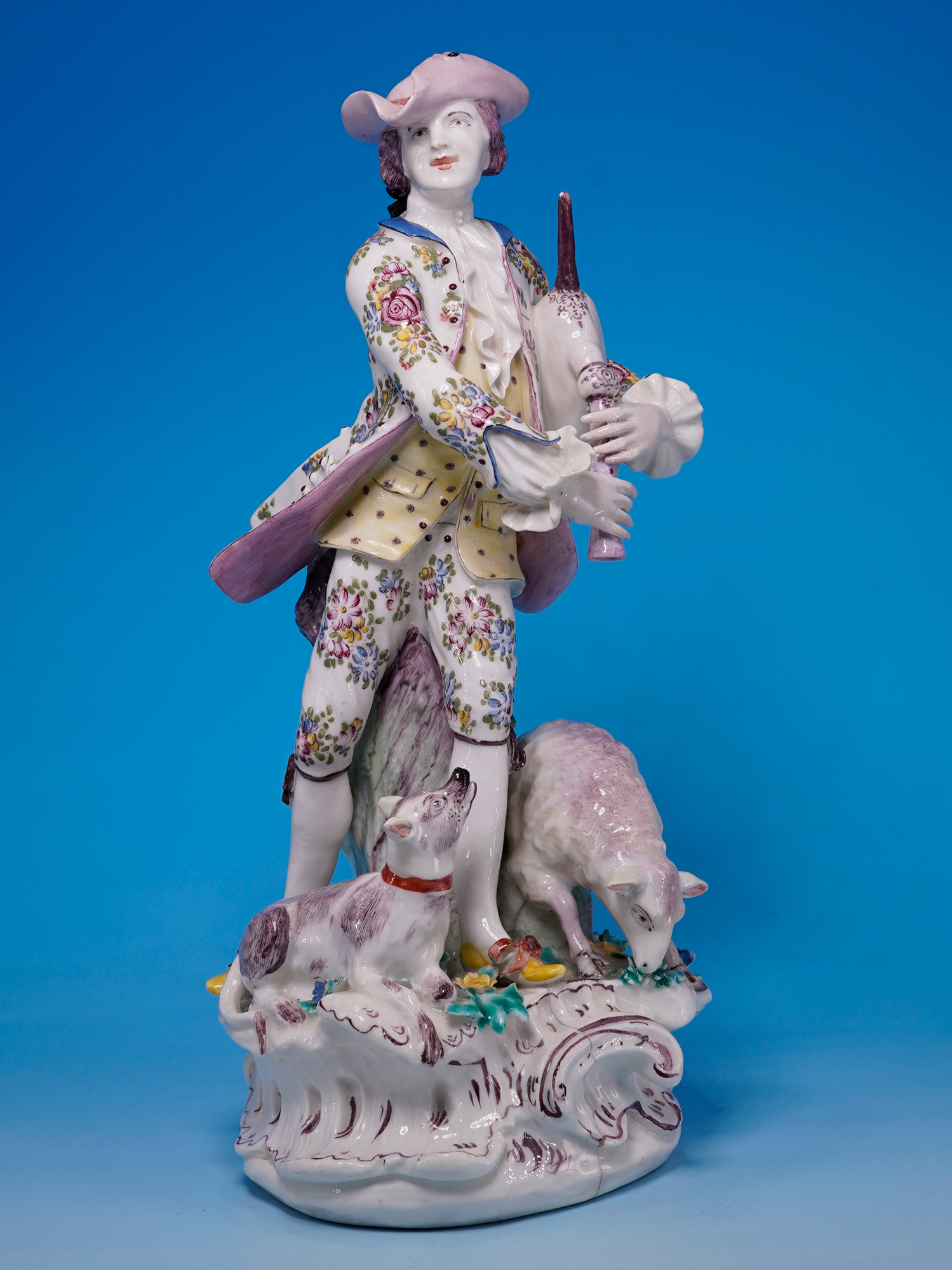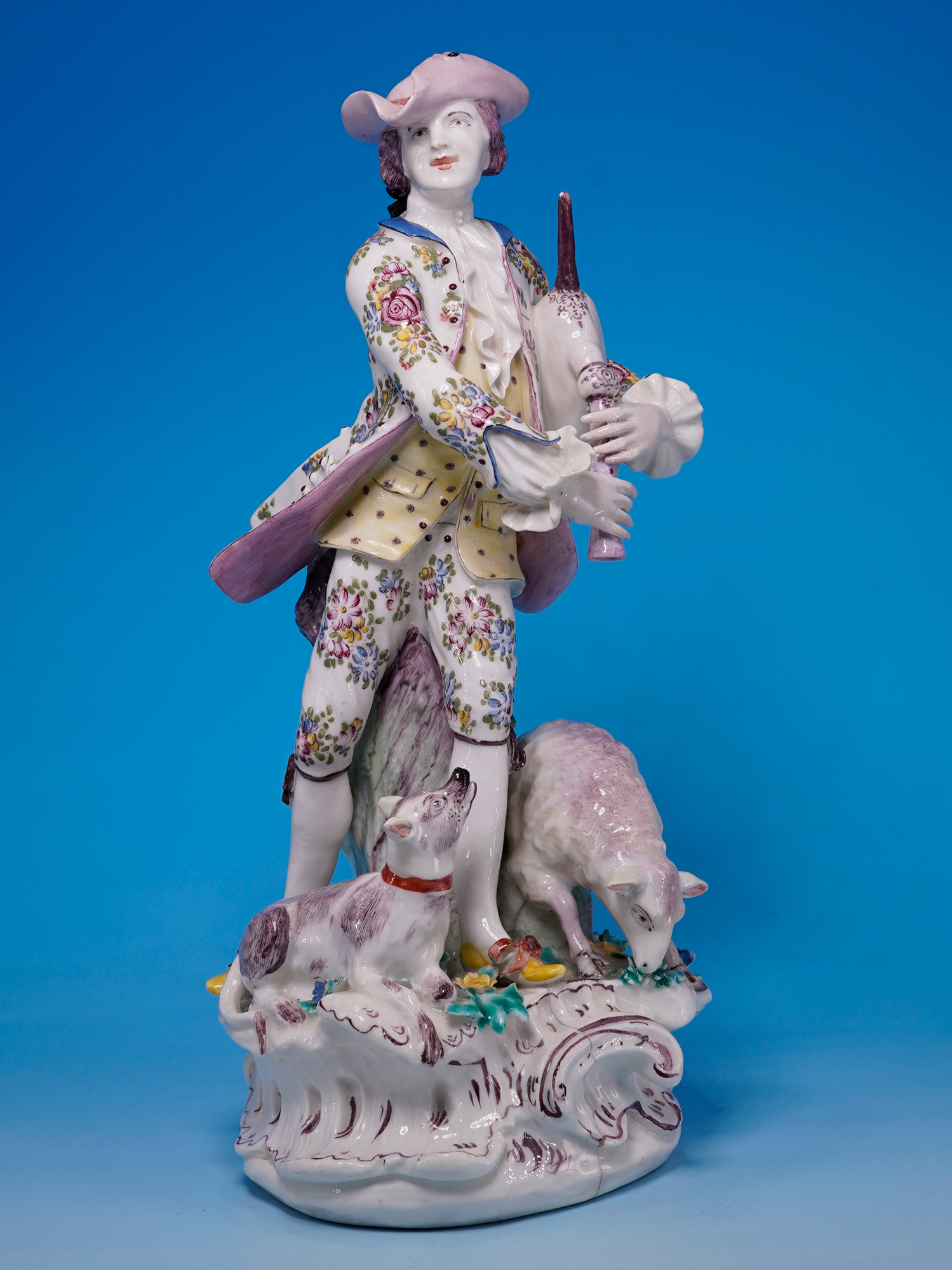 Rare large Bow figure of a shepherd with bagpipes, after Meissen, c. 1755
$6,800.00 AUD
Large Rare Bow figure of a Shepherd, copied from a Meissen figure of same subject by Kaendler, modelled as a bagpipe playing shepherd, dressed in some very fancy flower decorated clothing, with yellow shoes & red bows to his feet, a floppy pink hat to his head, a sheep to one side, a dog the other, on a high rococo scroll base picked out in purple.
Unmarked,
the sheep with red initials 'D R' painted on its side,
Circa 1755
27cm high
Few of these interesting pieces have been documented. The Meissen figure by Kaendler was modelled shortly before the Bow figure, an interesting insight into 'plagiarism' in the 18th century. It was a very sophisticated figure to copy, and as the original was a very expensive import from across the channel, it would not have been moulded directly from, as in order to do that, the piece would have to be dis-membered! Rather, a clay copy would have been made by a talented sculptor, presumably sitting with the Meissen in front for reference. However, no matter how good the copyist, there will always be a difference, and it is fascinating to see the difference between the German and the English sculptor's work. Both have their merits, the character of the English Shepherd is undeniable.
The sheep with its 'D R' tag is a mystery – the Rosenberg Collection at Moorabool has a similar thing on an early staffordshire sheep from circa 1800.
A very similar example to this Bow shepherd can be found in the Victoria & Albert Museum, London:
https://collections.vam.ac.uk/item/O77855/figure-bow-porcelain-factory/
In stock
Shortlist