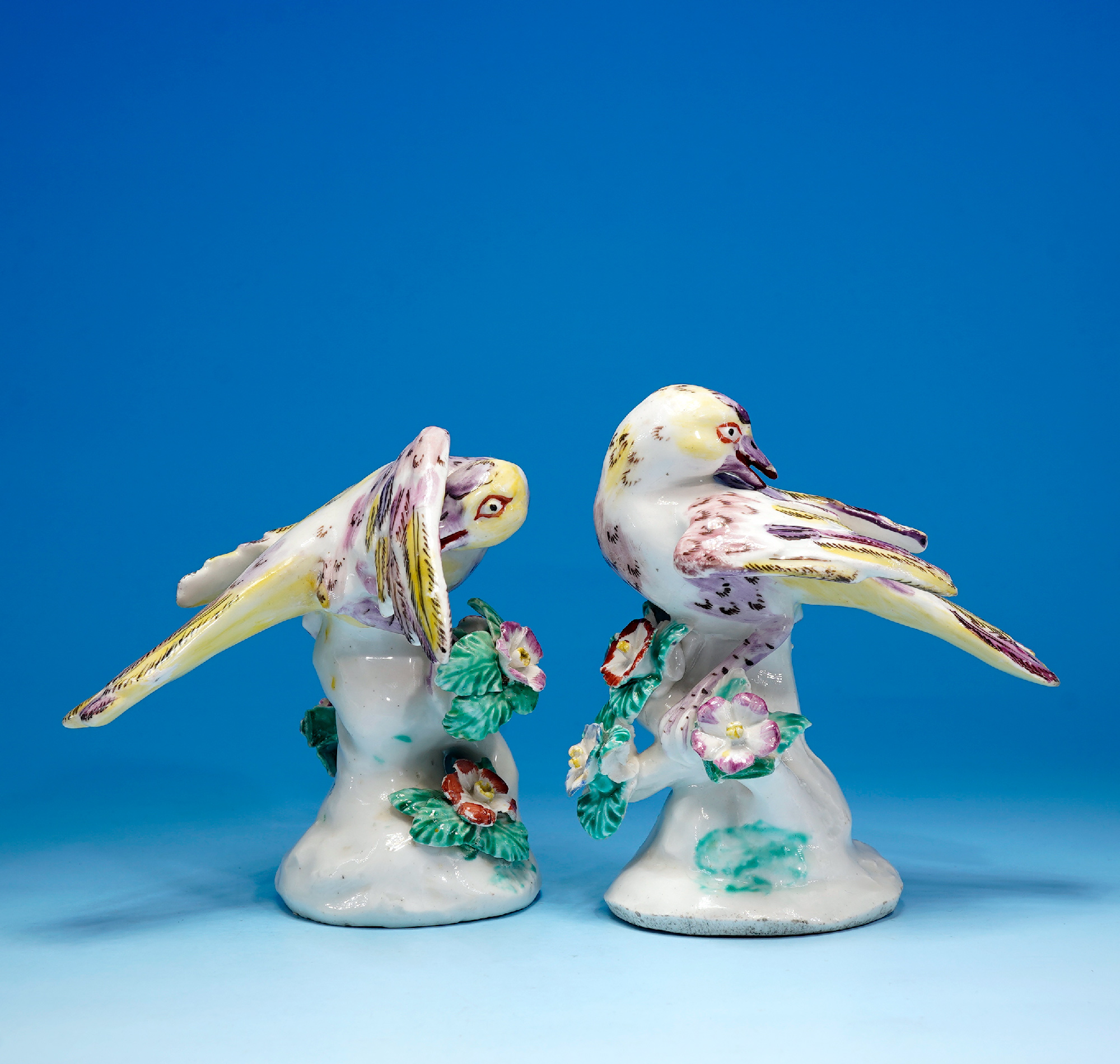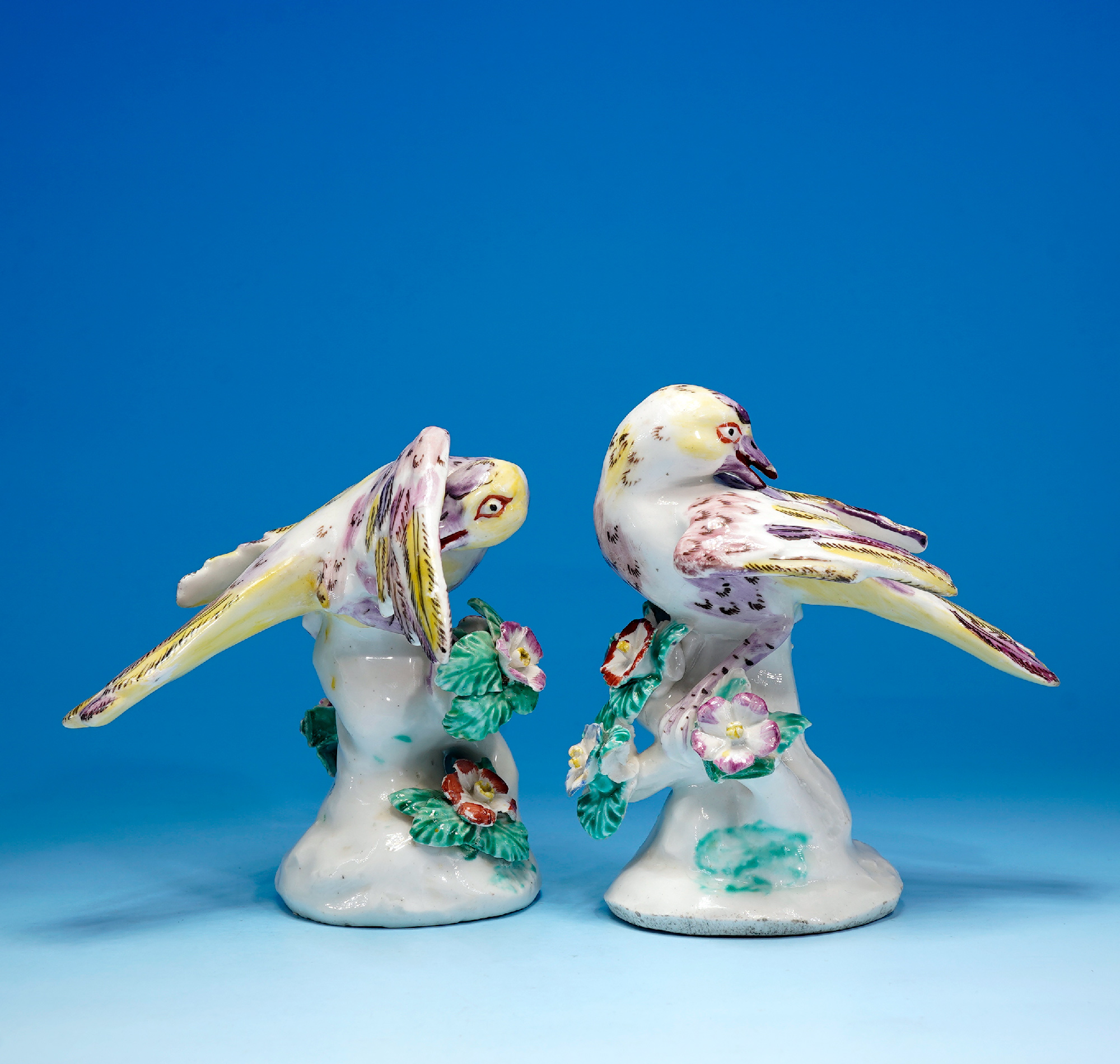 Rare pair of Bow 'Bunting' birds, circa 1758
$5,600.00 AUD
Rare pair of Bow 'Buntings', the yellow birds modelled sitting on tree stumps with brightly coloured flowers & leaves, each contorting to preen their feathers.
Unmarked,
circa 1758
Tallest 9.5cm high, aprox. 10cm long, plinth 5cm
ref. Gabszevich 'Freeman Collection' no. 268 for a very similar pair, dated 1756-58.
Ex-Stockspring Antiques, London.
Exhibited: 'A Treasury of Bow', Melbourne/Ballarat/Hamilton 2000-1, item #208
In stock
Shortlist