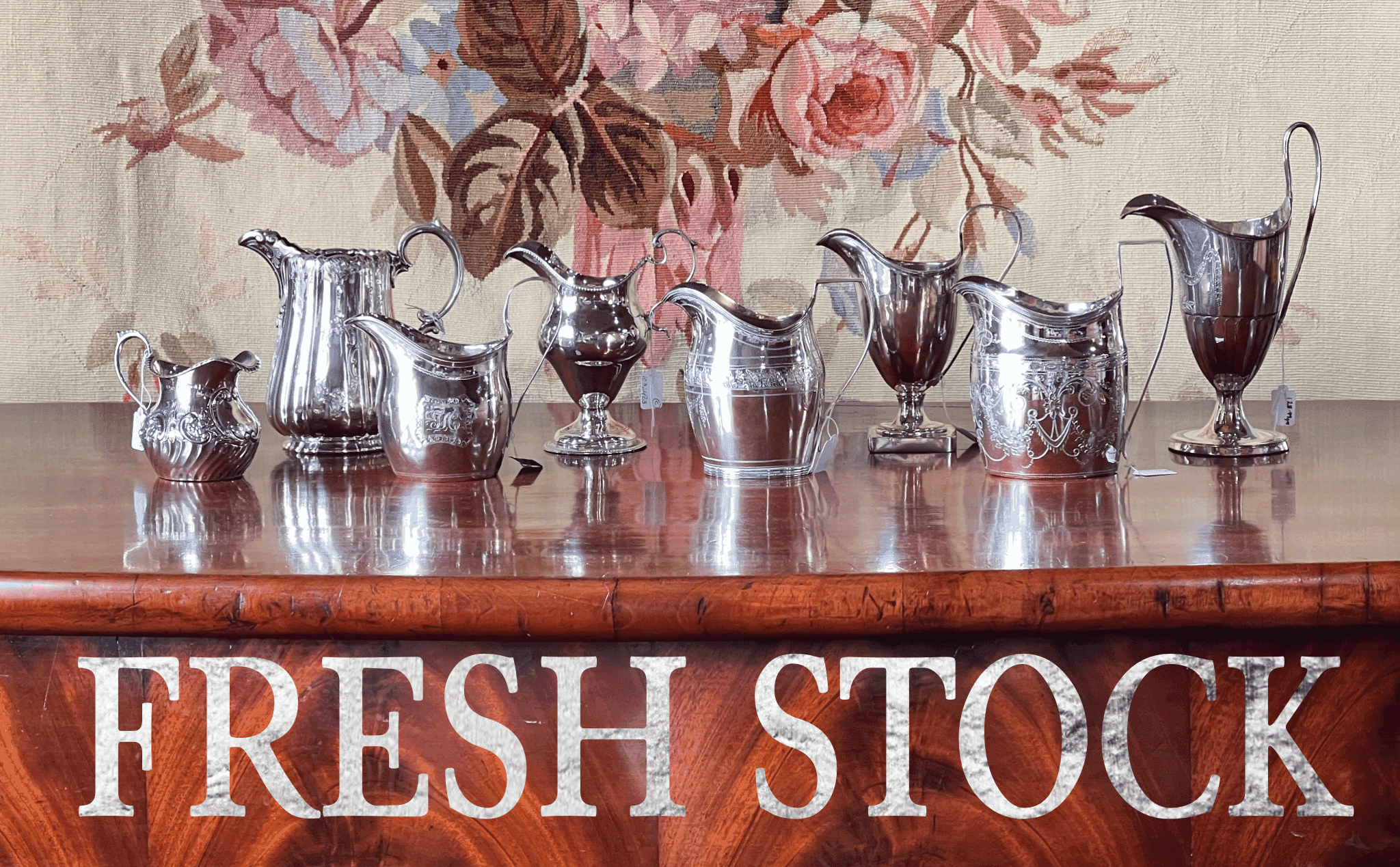 Welcome to the latest 'Fresh' items to enter our stock at Moorabool Antiques.
This week, there's a good selection of English Sterling Silver, some handy Furniture, a selection of local S.T.Gill prints, plus lots more!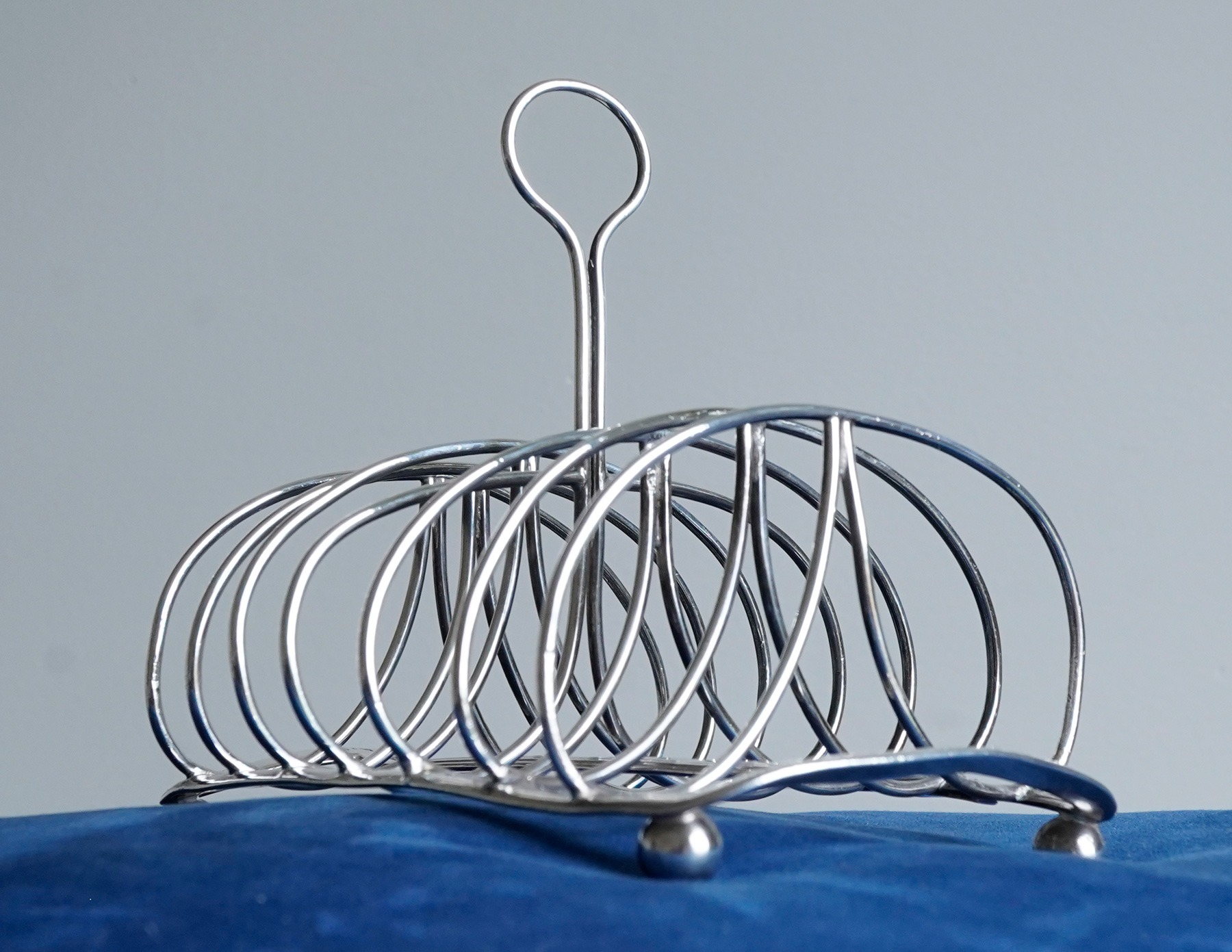 This amazing piece of Georgian Sterling is a rare toast rack, made by Mathew Boulton. He was one of the great minds of the Industrial Revolution, responsible for endless inventions, and the first mass produced steam engine, the Boulton & Watt. As a silversmith, he petitioned Parliament for an assay office to be opened up in Sheffield, which had become a major production centre for silversmiths by the latter 18th century. Previously, they had to travel all the way to London or Chester to have their Sterling goods assayed & marked – but in 1773, the Birmingham assay office opened, with Boulton as the main patron.
This remarkable simple toast rack is a classic design from Boulton – simple in construction, with no unnecessary decoration, it is almost modernistic in design – certainly a good example of 'form follows function'. And still very usable!
Amongst the silver are a lovely series of jugs. Several are 18th century, several 19th century – but one is a 'naughty' piece. While it looks 18th century, it was made 100 years later – but hallmarked for 1797. It's the product of an interesting group of 'Silver Frauds', created by a silversmith and exposed as fraudulently marked with 'antique' hallmarks in 1899. This particular jug is a good example of the mistake they made: the day letter for 1797 isn't compatible with the maker's mark, which only appears in the 1840's!
Can you pick which one? (Slide down to see….)
Fresh Sterling Silver
Fresh Stock
Australiana Prints