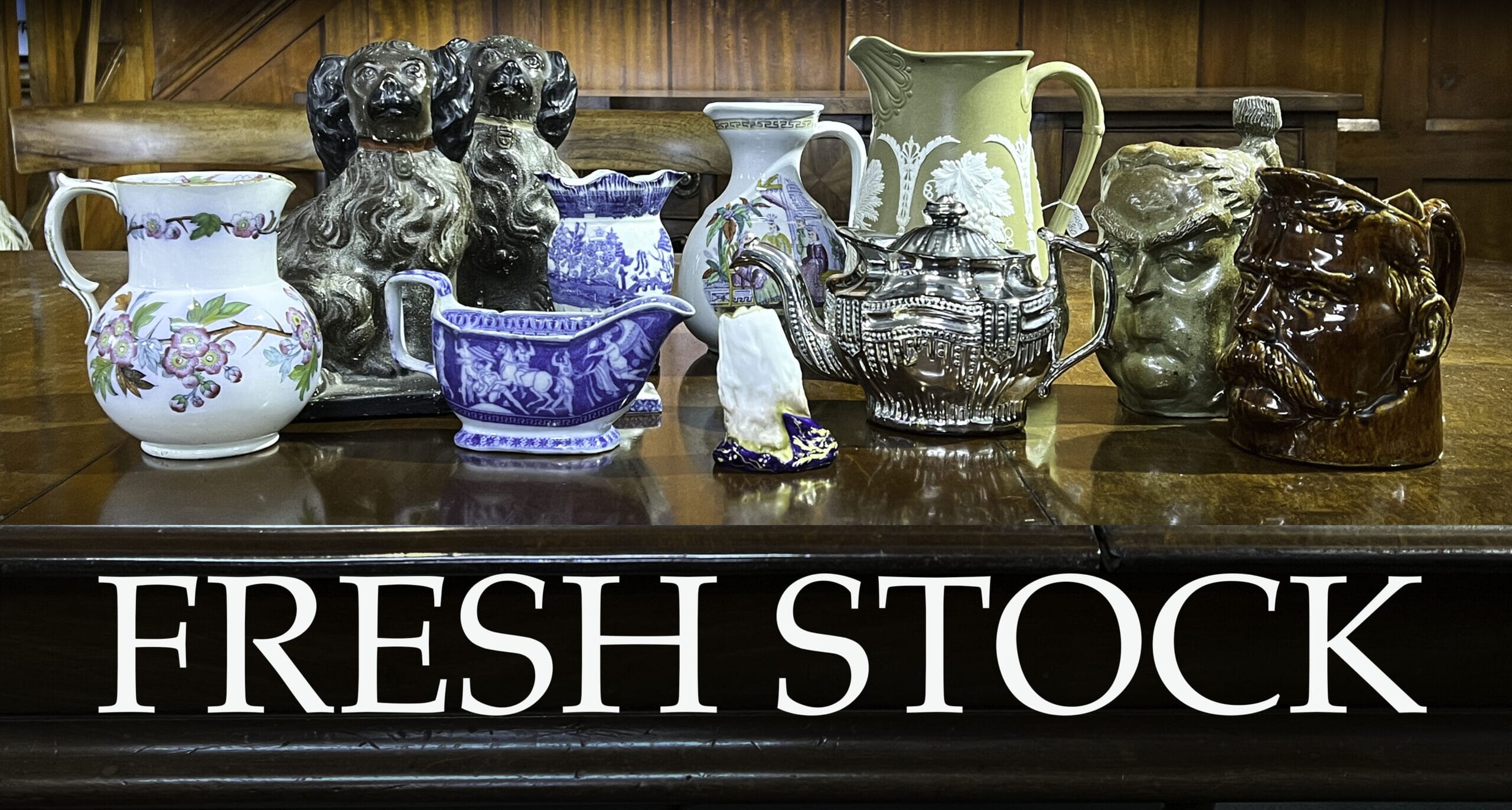 Welcome to our first Fresh Stock for October 2022.
Today, we have a great variety to offer, from Furniture to Children's Plates, from the useful to the 'whimsical'.
Over the next few weeks, there will be a large number of fresh items uploaded, so keep an eye on our 'Latest' gallery.
Enjoy!
Natural History
There's a number of fresh pieces of 'Natural History' – including dinosaur parts under $50 (terrific gifts!) , minerals, and the amazing 'Zebra Stone', unique to a small area in the Northern Territory.
Furniture Wax
We stock 'Gilly's' furniture polish.
This is an Australian made wax, produced in Western Australia, and offers a number of different products for different situations.
'Cream' is the product that gives a fine finish to Antique timber. It is a whitish paste, and our stock has a lemon scent, nice & fresh. After application with a rag, it can be buffed after a few minutes, resulting in a layer of wax with a remarkable lustre: it really brings a piece to life.
'Restoring Polish' is the most-used in our business, being the best for antique pieces that have a few scuffs & scratches.
It fills any scratches and makes them disappear, giving a uniform appearance.
The 'Dark' option is perfect for any dark finishes, the 'Clear' for everything else.
'Cabinet Maker's Wax' is the product that gives a finish to raw wood.
We use it on pieces that have been very neglected, and need a serious refresh to their surface. The 'Dark' option is terrific on early dark oak pieces, making any raw or faded patches merge with original patination. The 'Clear' will not alter the colour, but will provide a good 'feed' to any raw wood.
Did you know….. the finishing wax also works on lacquer & tolewares? We used it on the black toleware tray in today's 'Fresh Stock', which started out quite dull & streaky – and came up beautifully.