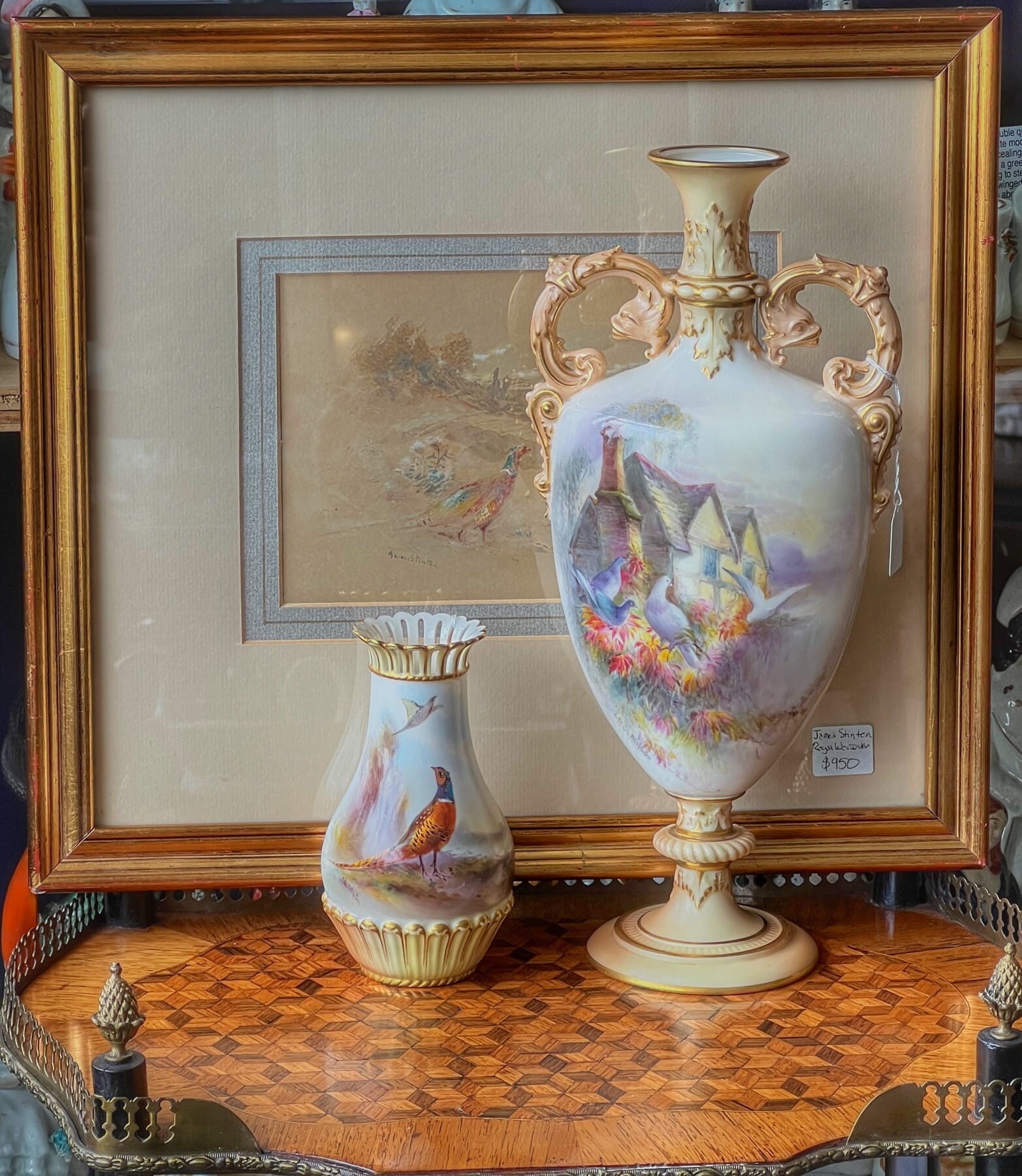 Royal Worcester
Fresh to stock are two pieces of Royal Worcester, beautifully hand-painted, one by James Stinton with pheasants, the other with doves & a cottage by Charles Baldwyn.
James Stinton was son of well known Worcester artist John, and his brother John junior, all of who painted birds. James came to work at the Royal Worcester factory when Grainger Worcester was taken over in 1902, making this a very early example of his work at Royal Worcester.
James also painted watercolours of this same subject. These 'studies' were probably a side-line for him, but would have also been a great way to keep his skills sharp.
The large Charles Baldwyn vase is an unusual example. It dates to 1903 – the last year he worked at the factory, before leaving to become a watercolour artist. He had spent his time at Worcester, and made a name for himself painting birds: as an avid bird watcher, he was able to turn this hobby into an art with great success. A search for his Worcester painting will reveal a large number of 'flights of swans' – his most popular design – and the occasional own or blue bird. Our example is doves, and while there are a few of these, their background is most unusual – a classic English Country Cottage. It's a rare, large example of this talented artist, one of the last he would have done before leaving the Royal Worcester works.
Fresh – Georgian Glass, Majolica, and more….