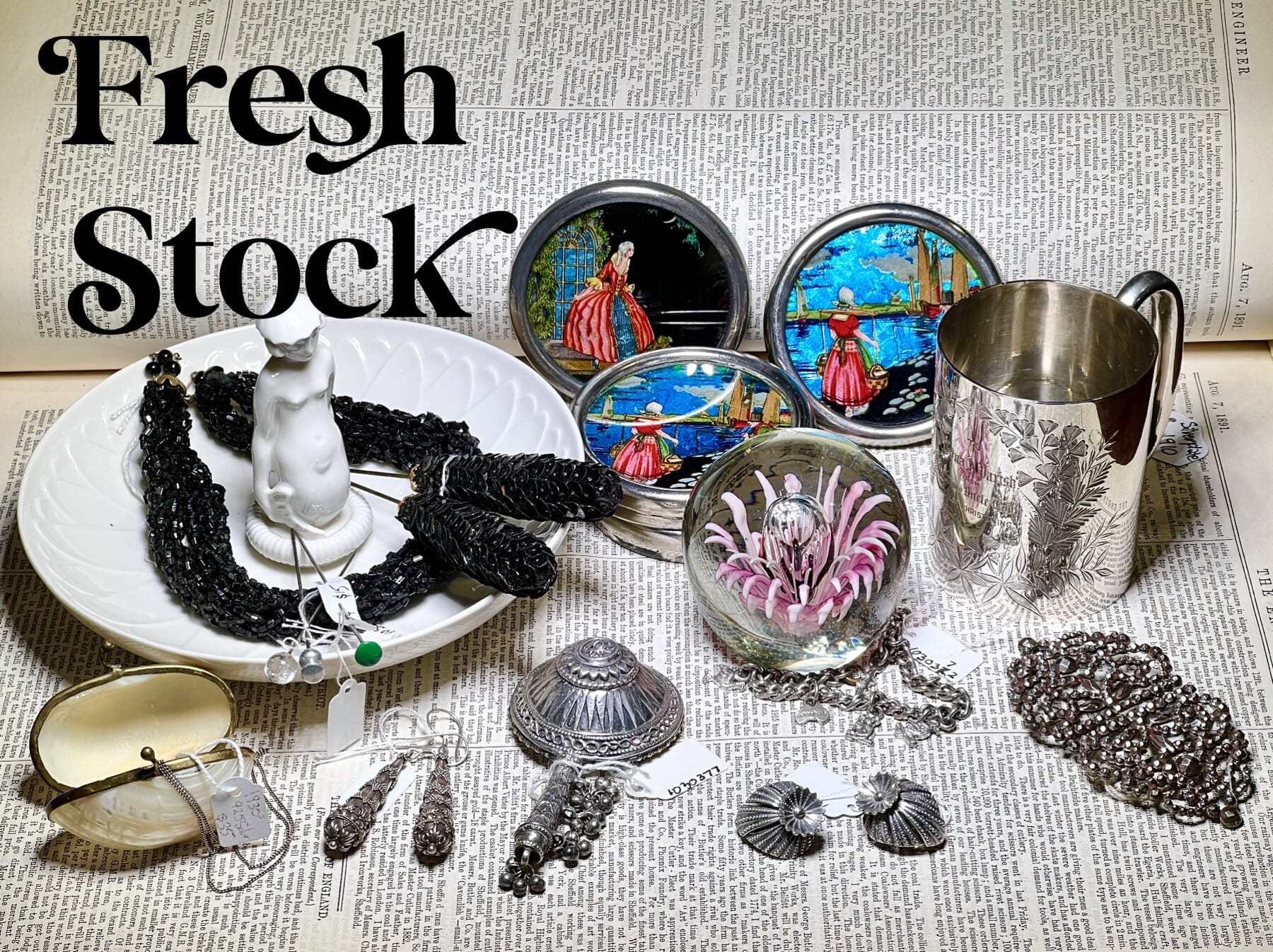 An interesting selection of items, just freshly released.
With Christmas coming up fast, there's a lot of items that would make great small presents – check out the 'Under $100' and 'Under $50' galleries.
Dutch Delft tiles in Manganese
We're used to Dutch Delft in the blue & white, but the mineral manganese was also used to produce these interesting variations to the usual 'Delft'. The Biblical examples are scarce, and these are fine examples – note the 'Moses in the Bullrushes' scene complete with a Sphinx in the background!
Pen Knives & Pocket knives
Once essential items for anyone who wrote, a pen-knife was a small sharp blade that allowed you to trim a quill to write with. The rarities in this collection are the 'mini' examples- perfectly usable , but in miniature and designed to hang from the fob chain of a gent's pocketwatch.
The 'fancy' examples with silver blades are in fact for use with foods – ie. cutting soft fruits, where steel would both be damaged by the acids of the fruit, and cause discolouration to the fruit. Silver on the other hand didn't have the same reaction, and they were a popular item in the Victorian era.
There's also a rather lethal looking medical tool: a lancet, perhaps the most ancient and simple of all medical instruments: it has a super sharp double-sided blade with slender point, and was used to open a vein and allow all the badness to drain from the body… alongside the inevitable blood. Thankfully, a practice long since abandoned thanks to modern medicine! This is a German example in Tortoiseshell, marked 'THAMM' for a Berlin maker of surgical instruments.
Local Interest:
For all of those who are local, here's a selection of interesting Artworks & Artifacts of local interest – all from Geelong, the Bellarine, and nearby country areas.