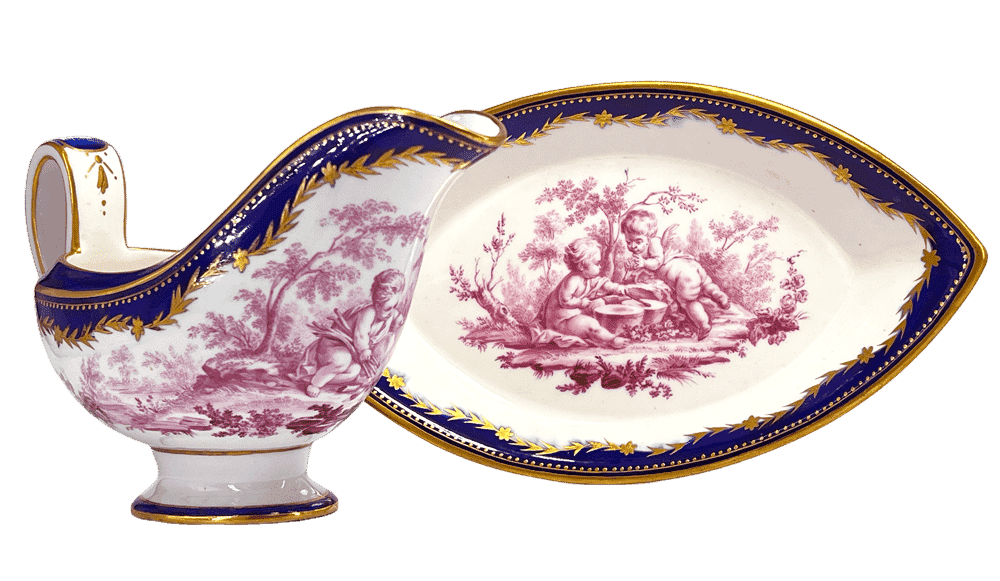 This extraordinary example of Tournai porcelain shows the quality they were able to produce.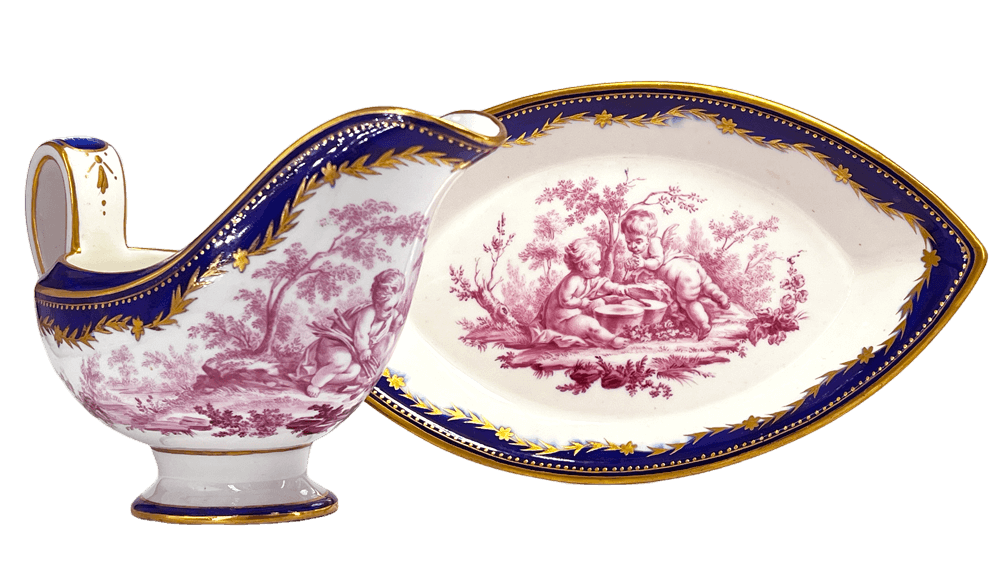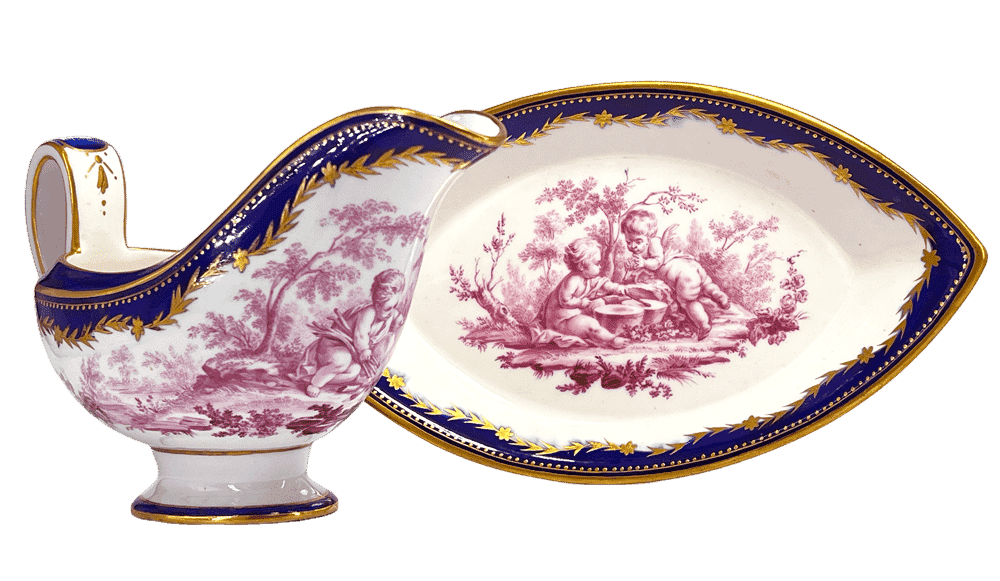 Dating to circa 1770, the elegant form with robust yet stylish handle, and boat-shaped stand, is a premonition of the Neoclassical simplicity which comes to dominate French design in the last decades of the 18th century. While this aspect looks forward, the decoration is the opposite. It is taken from a print published mid 18th century, after a painting by Francois Boucher, and is the essence of the Rococo style.
The mark is always misunderstood: 'crossed swords are Meissen' is the usual assessment, however this piece is clearly soft-paste porcelain, not the hard-paste of Meissen. As a vast number of other makers 'borrowed' crossed swords, it is easily attributed to one of these fraudulent makers, like Samson of Paris.
However…. this mark is well documented on Tournai porcelain. In the underglaze blue & white products, it is not uncommon. Gold on glaze is rare, but does appear on their better decorated pieces, suggesting it was a mark for their 'premier products'.
There is a single example in public collections, not published in the literature. This is a sauceboat in the Philadelphia Museum of Art (id=#1968-172-1) , documented on their website. It lacks the stand, but has the same lavish decoration – with a few variations.