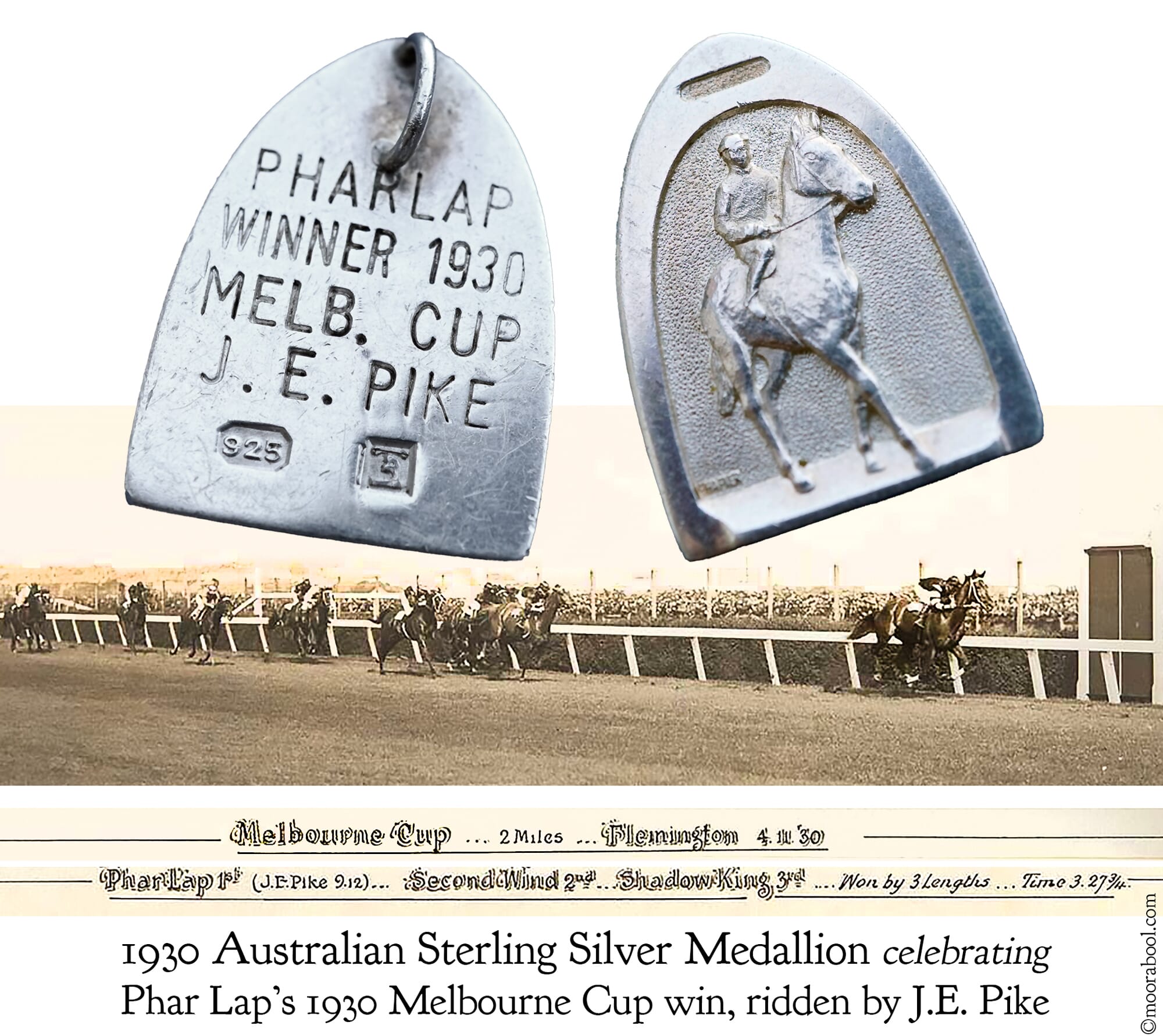 This rare piece of Australiana was produced in Melbourne by a local jeweller in solid Sterling Silver to commemorate the legendary ride of J.E. Pike on 'Phar Lap' where he won the Melbourne Cup in 1930 by 3 lengths.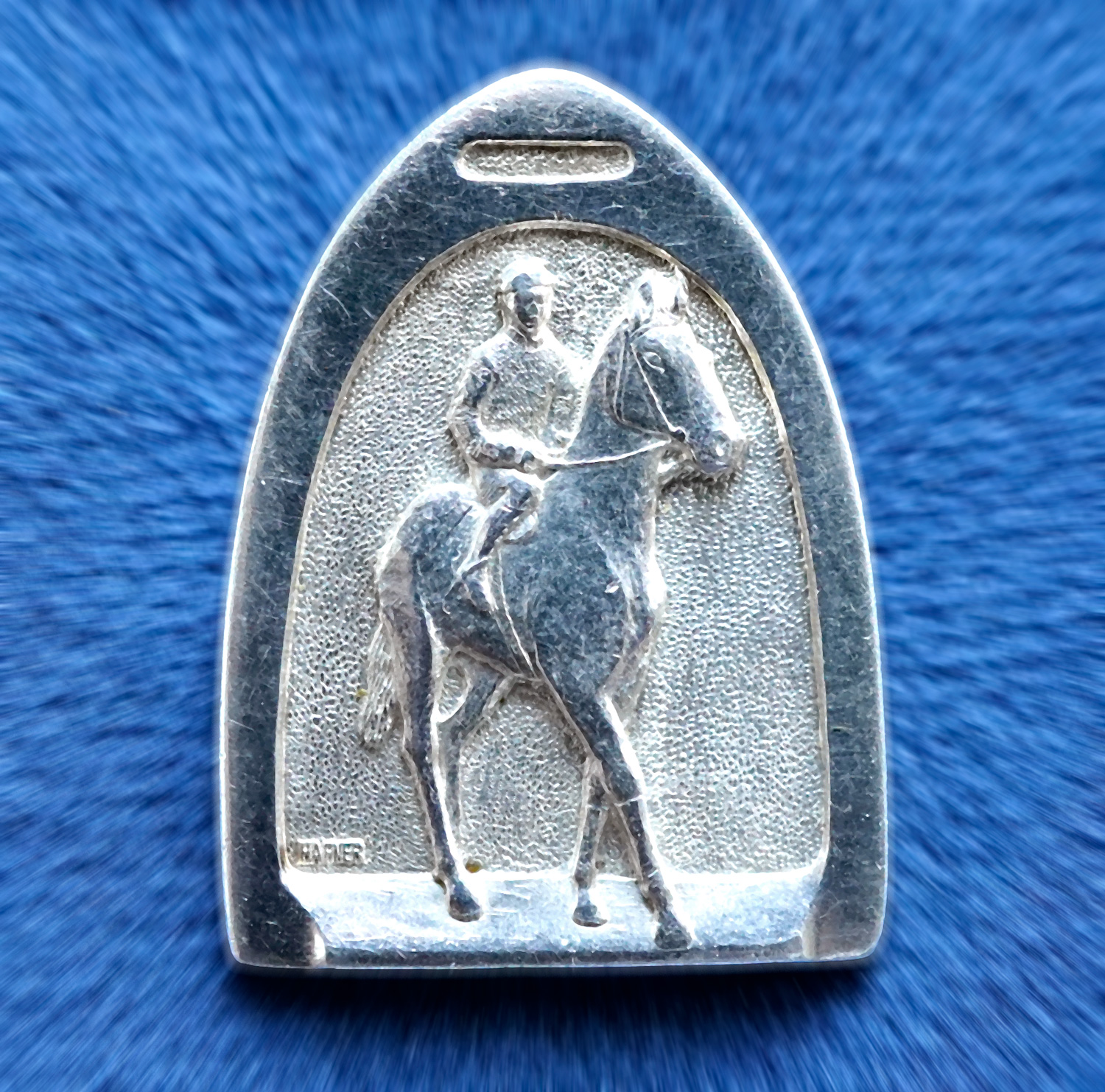 Sterling silver medallion with horse & jockey on front framed within a stirrup, engraved on reverse "'"Phar Lap / Winner 1930 / Melb.Cup / J.E.Pike" , also marked with sculptor's name 'Hafner', and hallmarked '925' & printing press.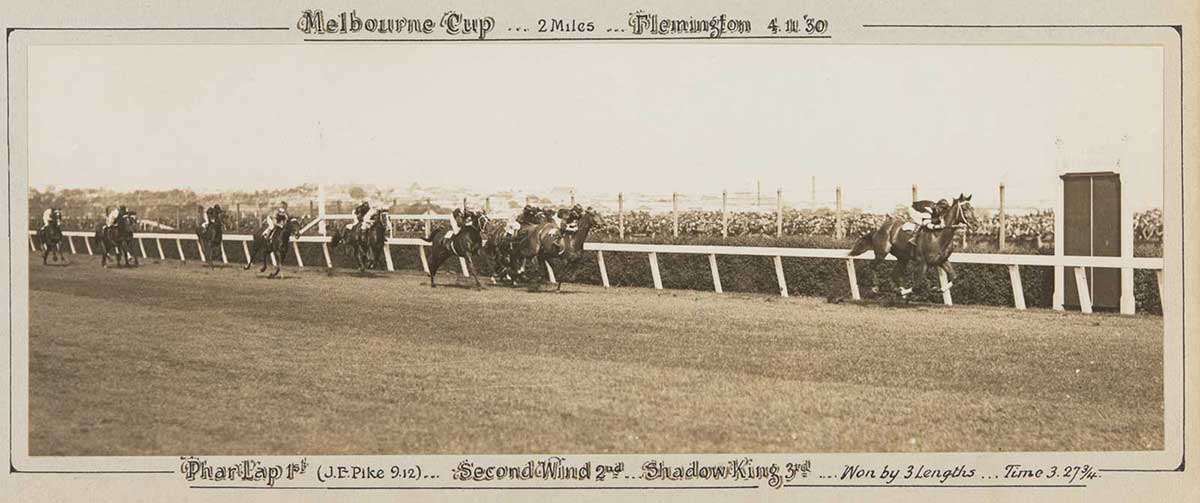 The shape is reminiscent of religious pendants made to wear as 'charms' – however, the design of this piece has a major flaw that would not make it durable. All other charms have a suspension loop cast into the top: this plaque has a very thin wire loop soldered onto the back. This suggests it is just for short-term use – perhaps so you could pin it to a jacket lapel when you were attending the Melbourne Cup….?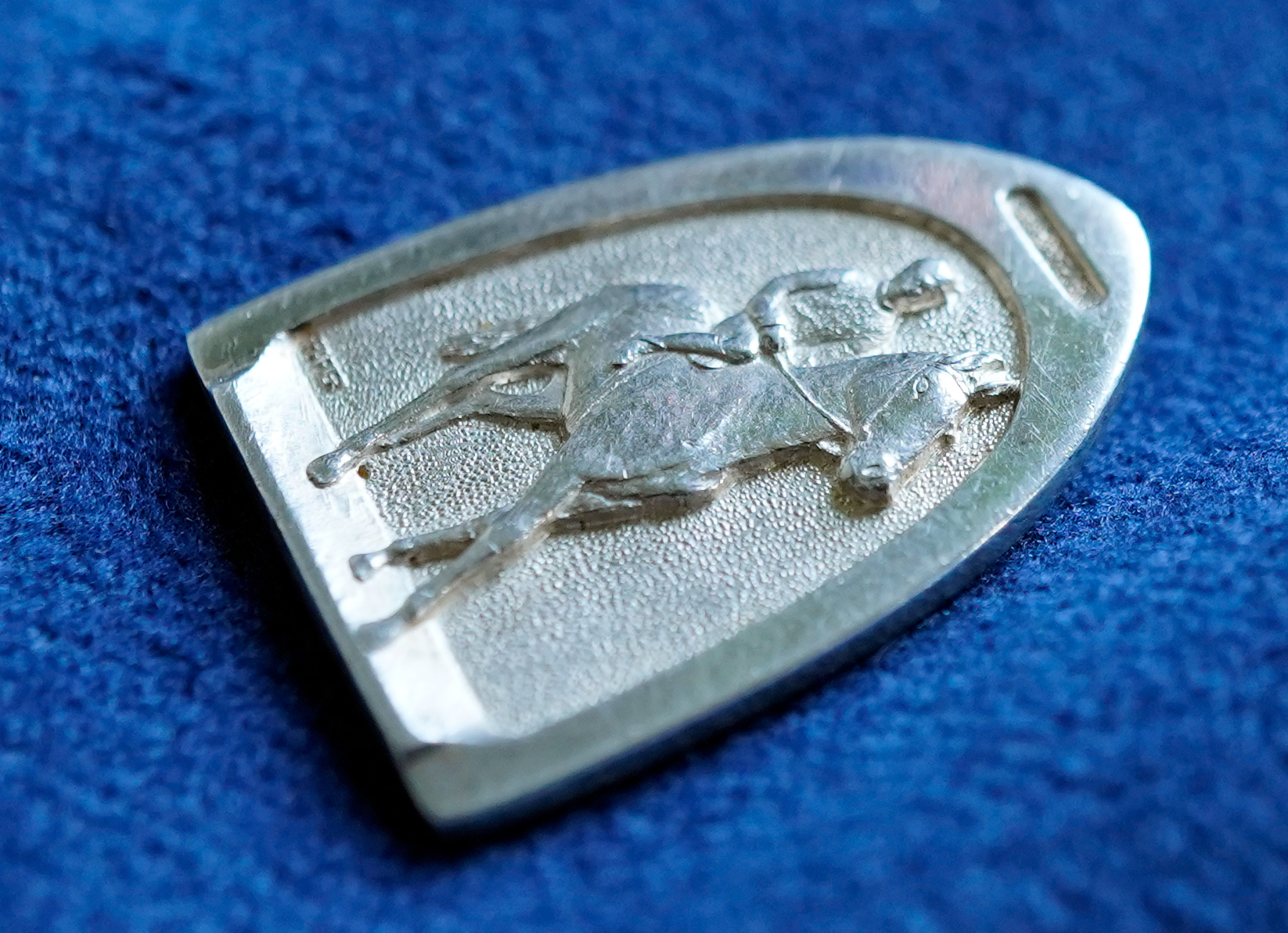 It is certainly a rarity, with just one other example being traced on the market.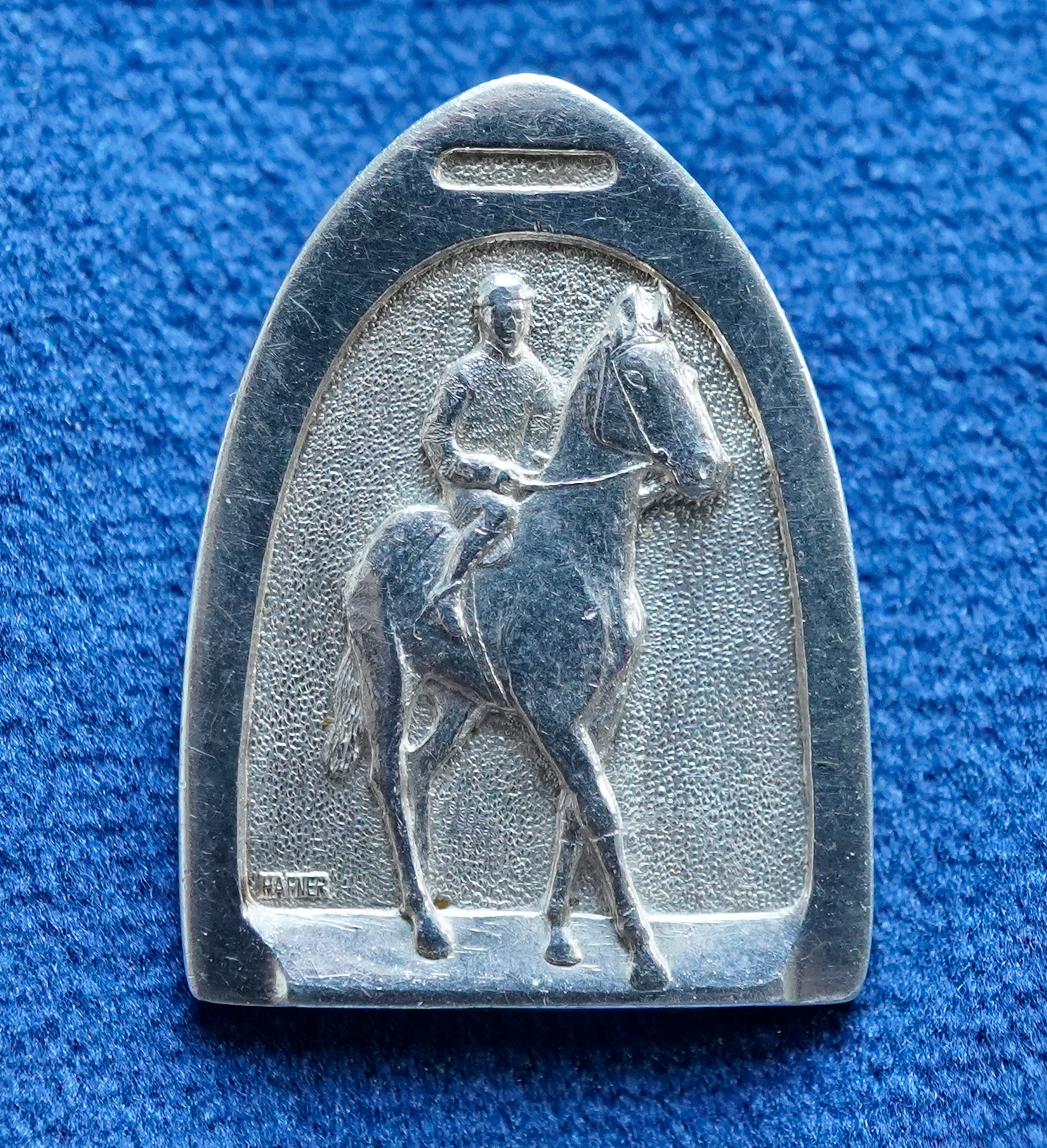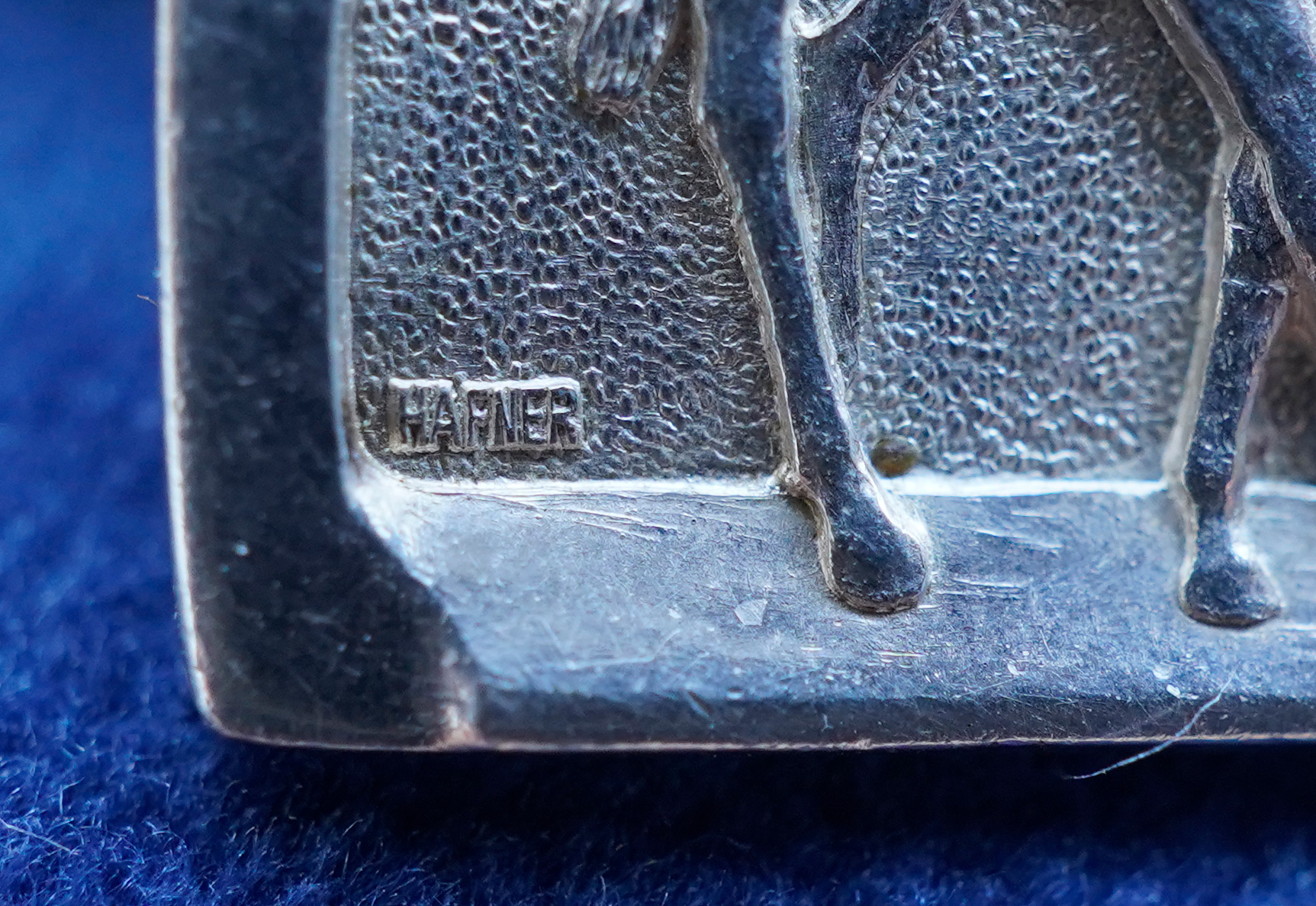 The sculptor's name 'Hafner' gives us the context & date for the piece.
Emil Hafner (1917-2021) was a post-war immigrant artisan from Czechoslovakia. His speciality was die-casting, and he was responsible for a large number of medals, coins, and commemoratives produced in Melbourne in the second half of the 20th century.
Emil Hefner graduated in 1948 at the Art and Trade College in Czechoslovakia. Between 1948 and 1952 he worked as a gun-engraver and die-sinking in Germany and later England. After migrating, he continued his work in Australia with 'K.G. Luke' and later with the 'House of Hawke', as well as teaching part-time at RMIT (Royal Melbourne Institute of Technology) for nine years. He subsequently established his own company, Hafner Mint Manufacturing.
This silver medallion, commemorating the 1930 win of Phar Lap, would logically have been made in 1980 – celebrating 50 years since the event.
See Emil Hafner's pieces in Museums Victoria Collection here >