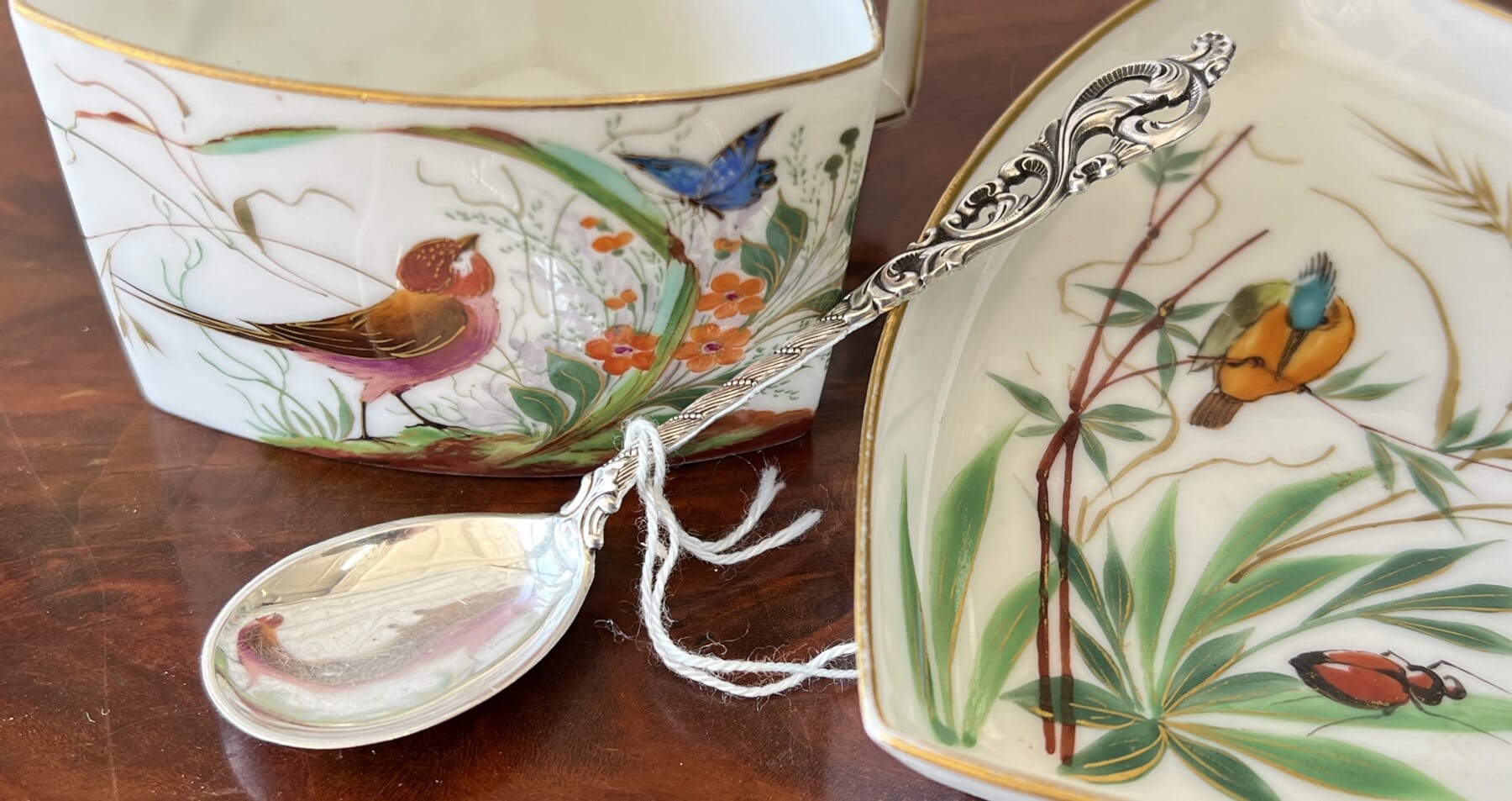 Welcome to our latest Fresh Stock release.
There's some superb items this week, from the quirky 1852 'Dog' umbrella stand below, to a herd of ebony elephants, with some remarkable Australian Art with fresh research to enjoy.
Royalty Prints
A selection of rare 17th century prints illustrating the ladies of the Royal Families of Europe. Of particular note: Christiane Eberhardine, the wife of August the Strong ( of Meissen fame ) – the 'Queen of Poland', although she never actually set foot on Polish soil her whole life!
A Billiken….
….. the most perfect sales strategy of all time!
A curio with a tale! Completely made-up in the early 20th century, the BILLIKEN was was first created by American art teacher and illustrator Florence Pretz. It is said that she saw the mysterious figure in a dream. In 1908, she obtained a design patent for the Billiken. To buy a billiken was said to have given the purchaser luck, but to have one given would be better luck. The Billiken is considered the God of Happiness, the God of Luck, and The God Of Things As They Ought To Be.
This example dates to the very first production of these curios, being made by William Vale & Son, Birmingham, in 1908. Is one of 2 variations made by them, this one with his hands on his belly and name on soles of feet.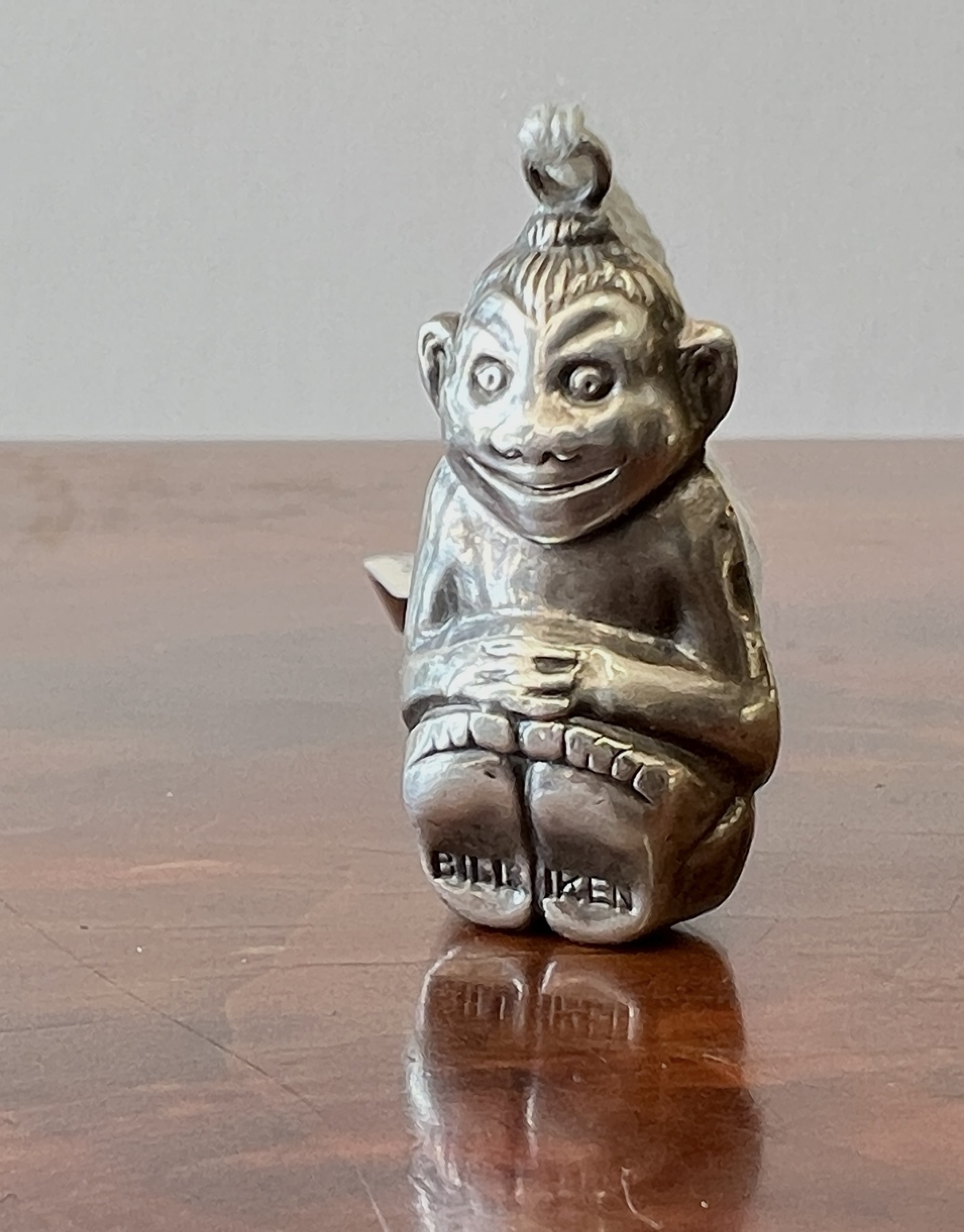 Elephants are fascinating, and we seem to have a whole herd here at Moorabool at the moment!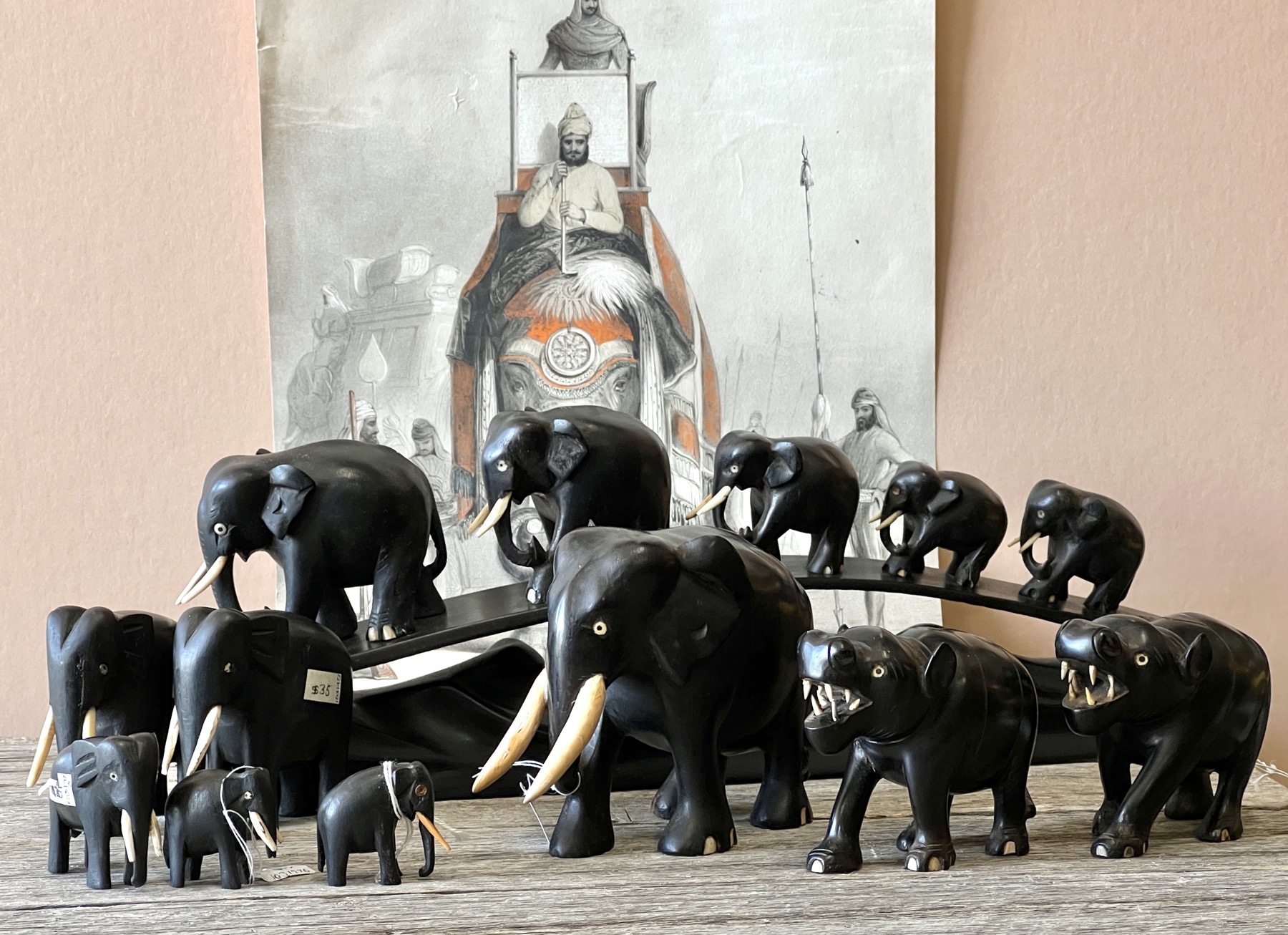 These black ebony wood examples were generally catalogued as 'African' – but we have recently discovered their actual source, due to examples that have been made as souvenirs of Ceylon – they are Sri Lankan, and Indian elephants, not African. There are a lot to be found in Australia, probably due to the number of travellers to Australia who had a stop-over there, when the passenger ships used Colombo to resupply.
The very unusual pieces below are the 'Hippos' – basically elephants without a trunk, clearly made in the same workshops – and we've never seen another….