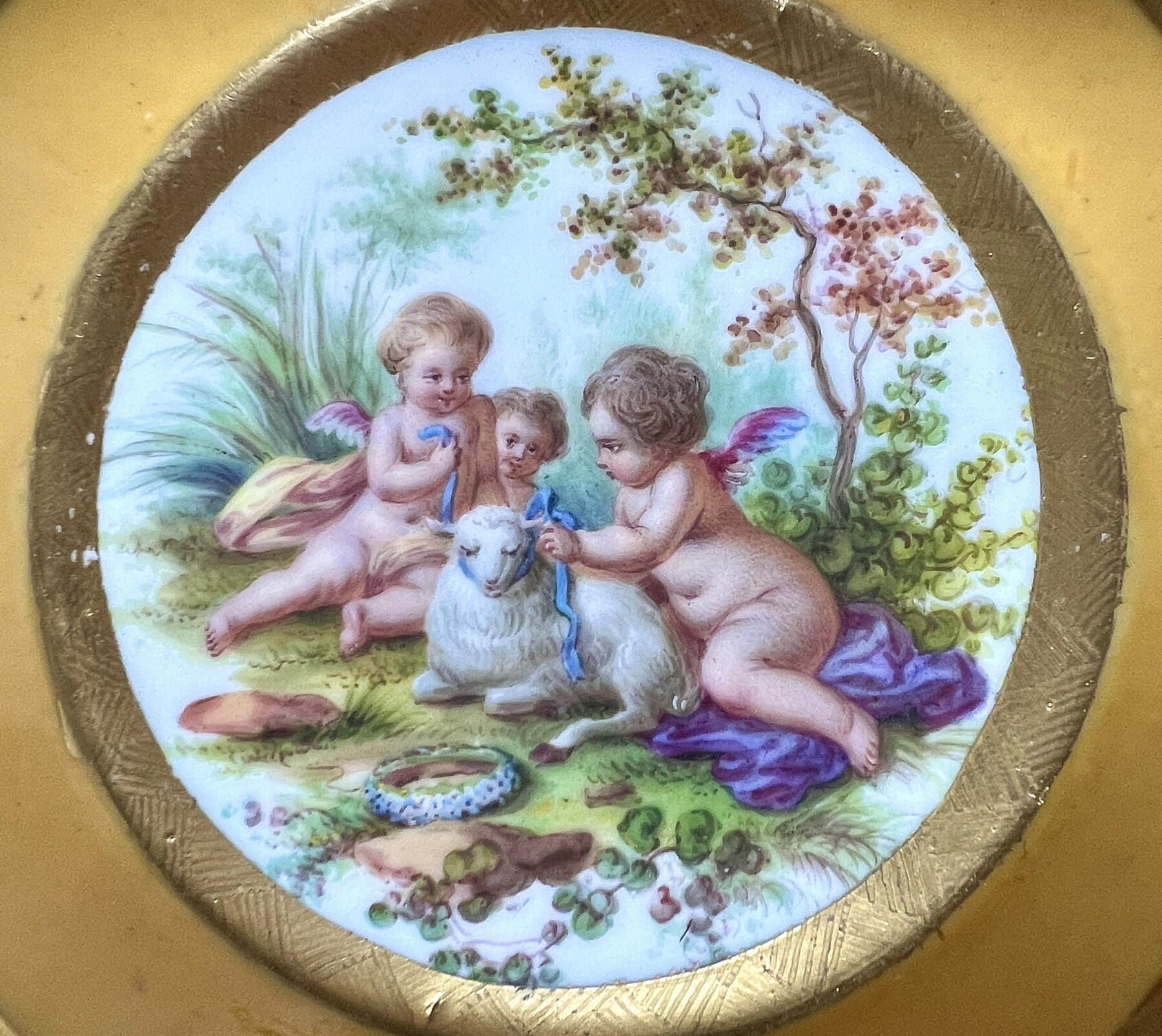 A wonderful selection of Vienna, Meissen, Sevres and other finely decorated ceramics for your perusal!
Mainly 18th century, you'll find Bow, Worcester & Caughley, plus some French & German – but in particular, a fine selection of early Vienna porcelain.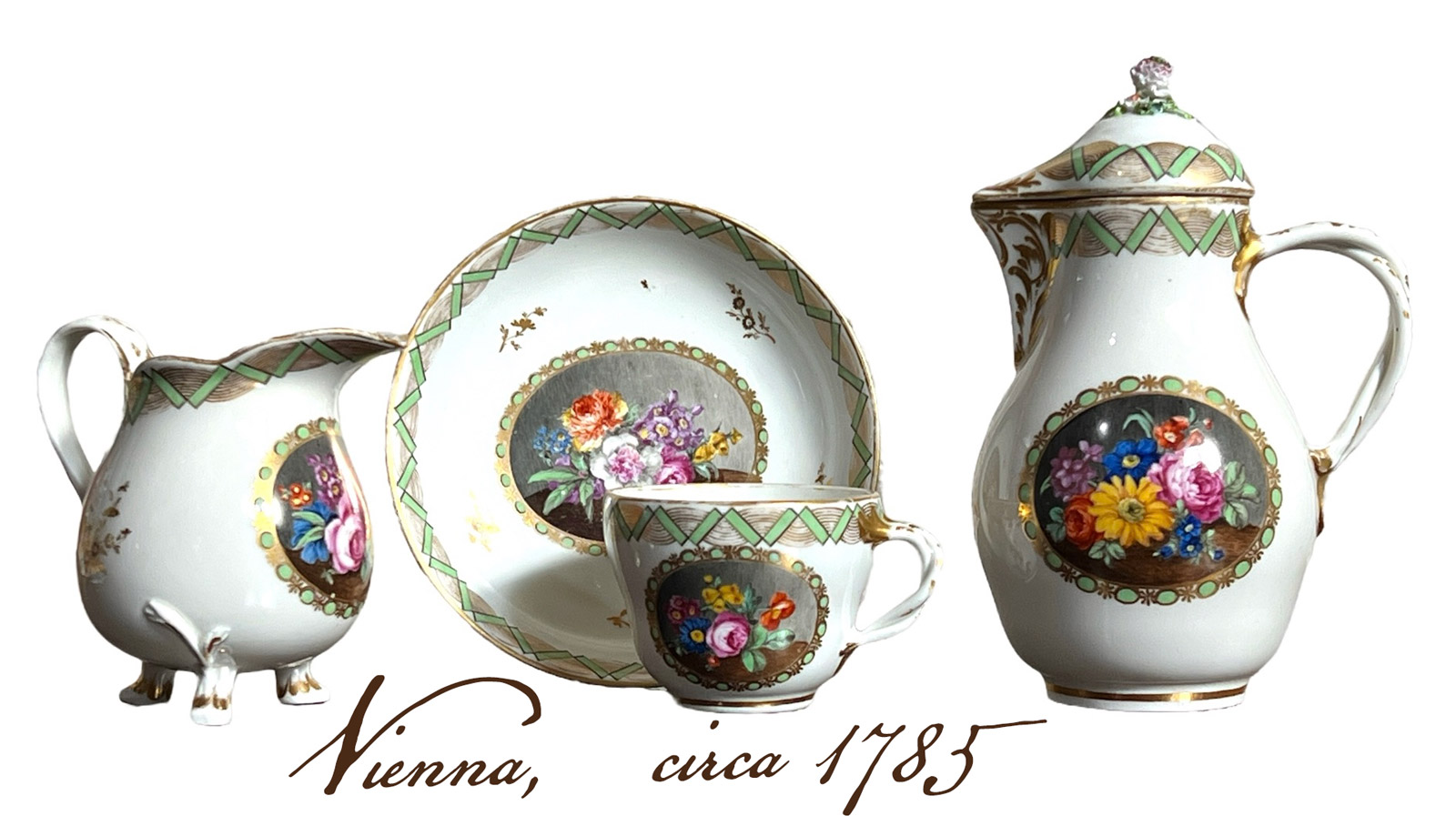 This group of Vienna is a part-set, with just 3 pieces remaining – beautifully painted with flower panels on dark 'earthy' grounds, they are individual masterpieces in their own right!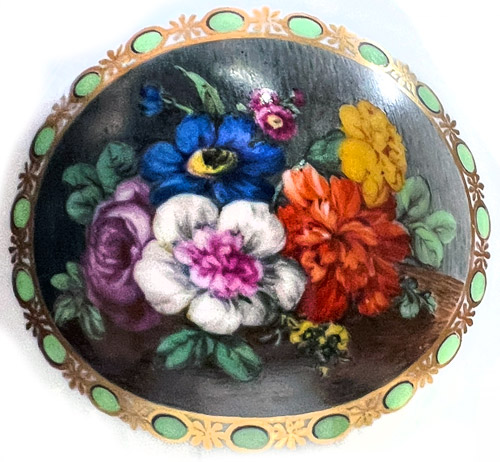 The vienna is original 18th century; the Sevres cup & saucer, shown at the top & in detail here, is 18th century porcelain, but was decorated in the 19th century – by a very skilled artist. Stunning!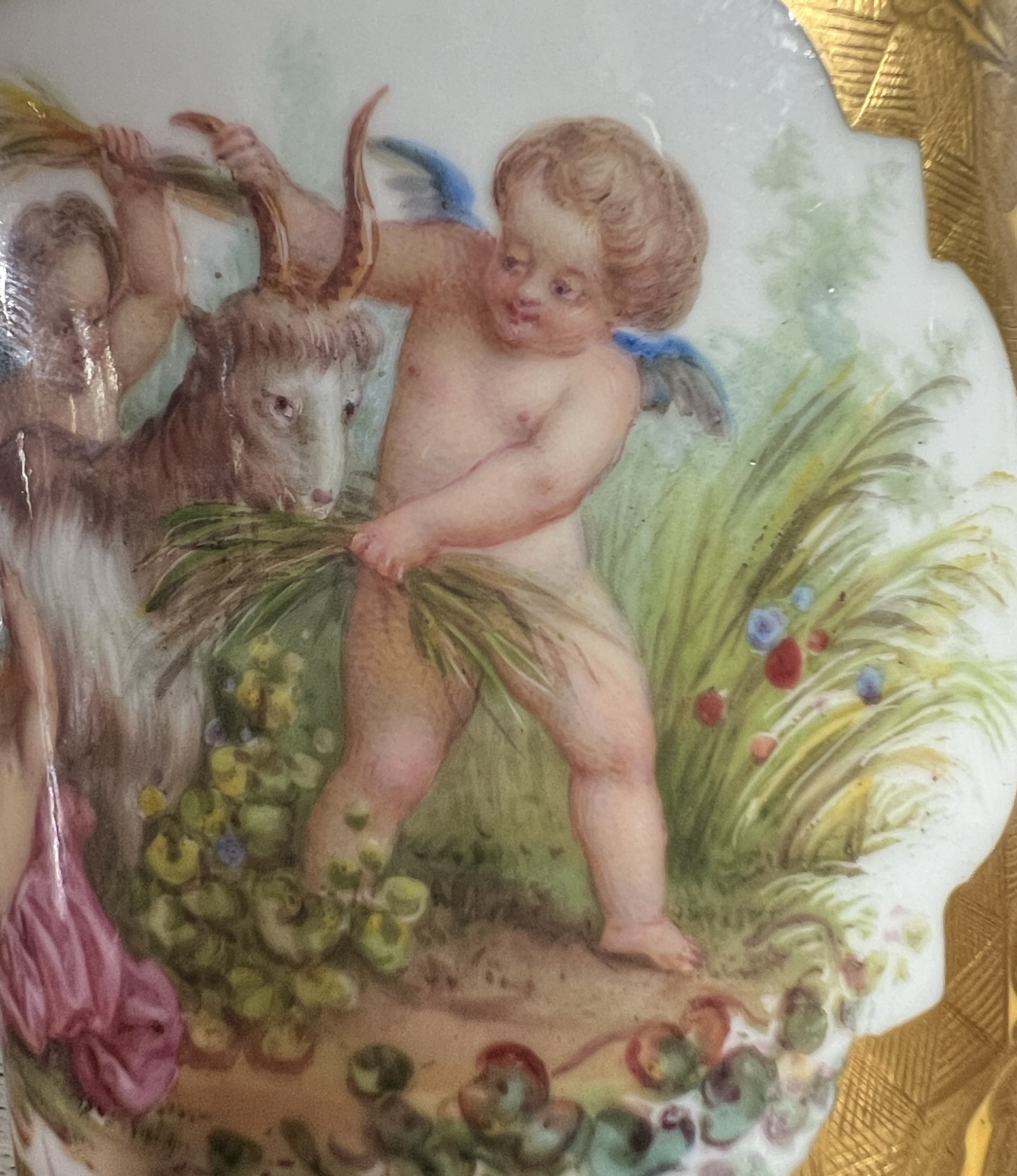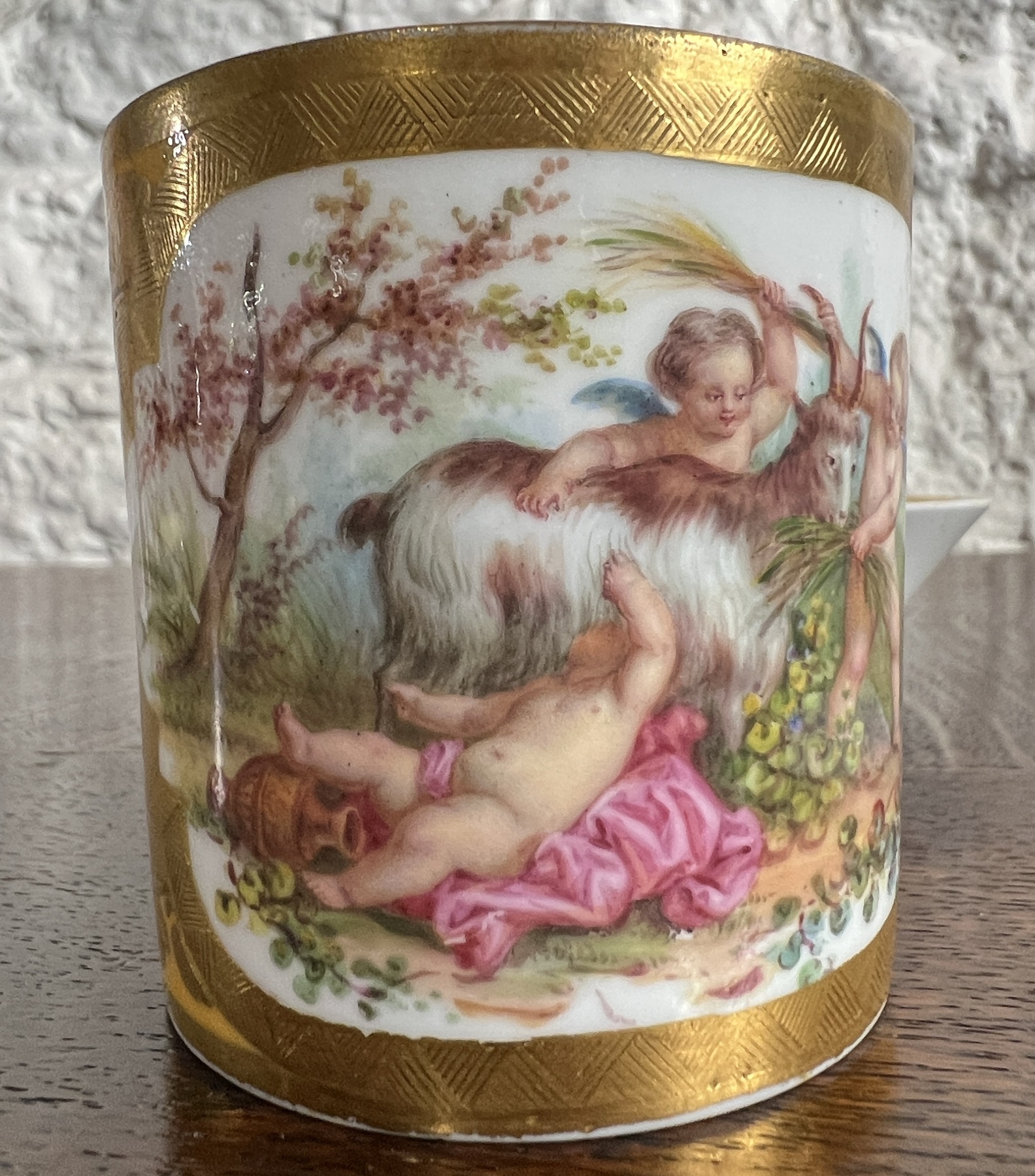 ---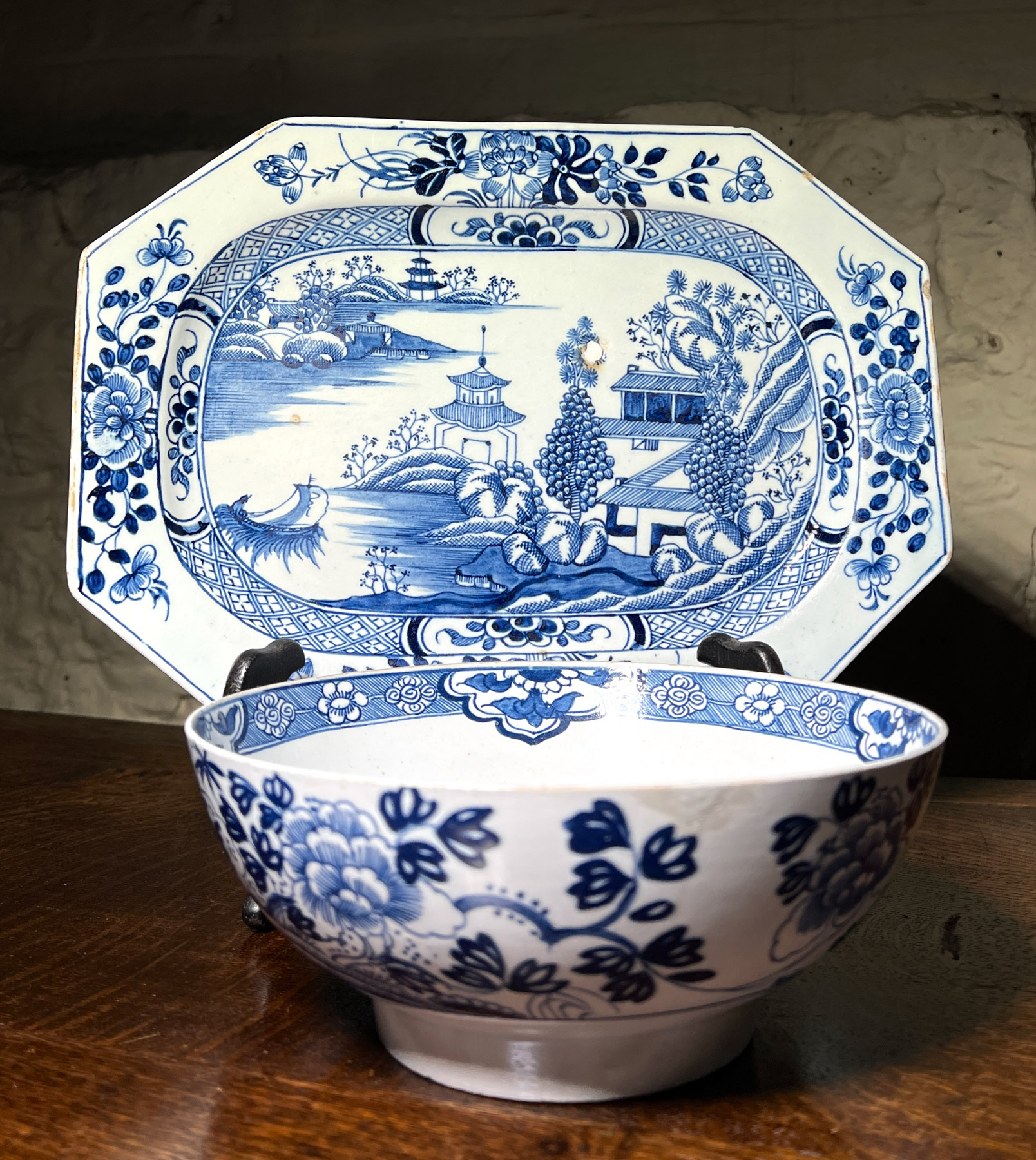 Bow Blue
The Bow pieces in today's 'Fresh' are rather fine examples of their early products of the 1750's. The blue is a distinct lovely rich deep tone. The fluid quality of the painting is superb – echoing the imported Chinese Export wares of the period, but in their own way. The large charger has a number of very unusual features, including the central pagoda with its buttressed supports, and the speedy boat at lower left, piloted by a hunched over figure in the stern, the movement shown by a radiating wake!
Each piece has a damage – the charger a factory flaw to the central tree, the punchbowl a chip & crack to rim restored – hence their tempting prices, $1650 on the charger and $850 on the punchbowl.
Today's Fresh Additions