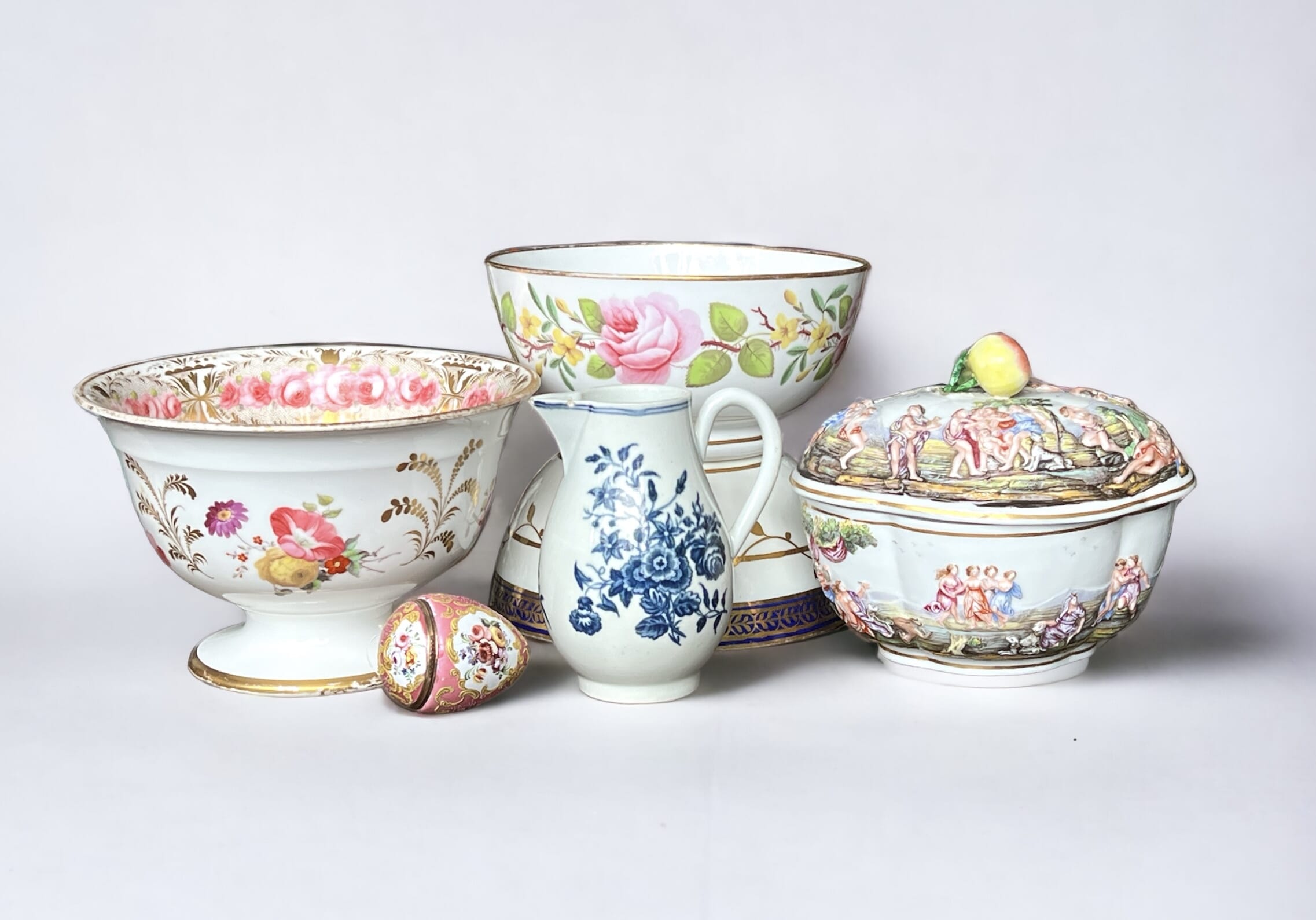 We're pleased to offer a fine selection of fresh-to-the-market items today, including a stunning micro-carved ivory plaque, an 18th c. enamel egg, and some local watercolours by Arnold Jarvis.
Micro-Carving – a miniature masterpiece
This beautiful little piece is no bigger than the bottom of your tea-cup – and yet the detail is as good as a large sculpture. Set into a very early lacquer & gold mount, probably from new, it is a type sometimes seen mounted as a snuff box lid. Often catalogued as 'French', we have attributed it to the English carvers Stephany & Dresch, 'Carvers in Miniature to his majesty George III' .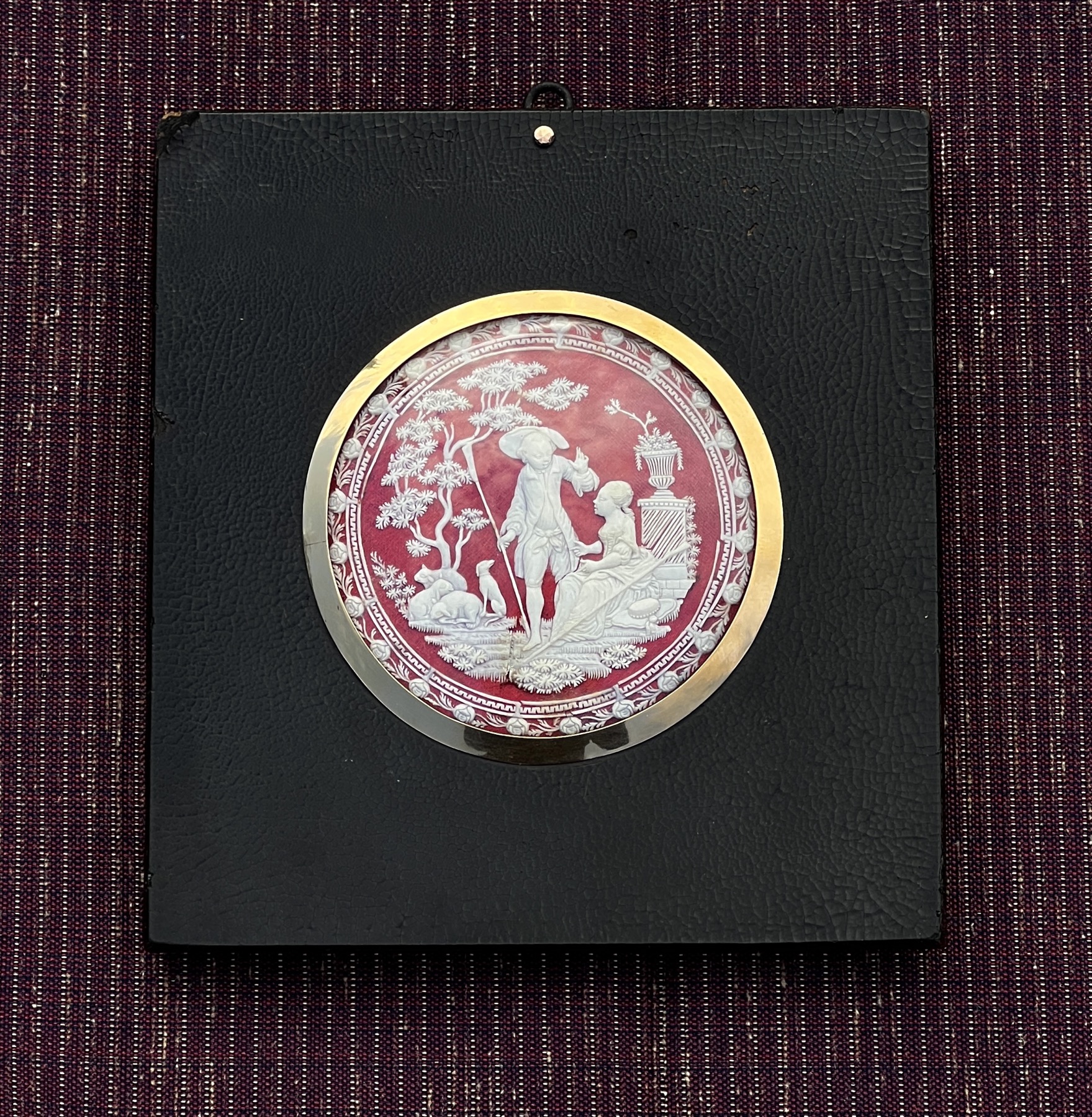 A Salviati Aventurine Centerpiece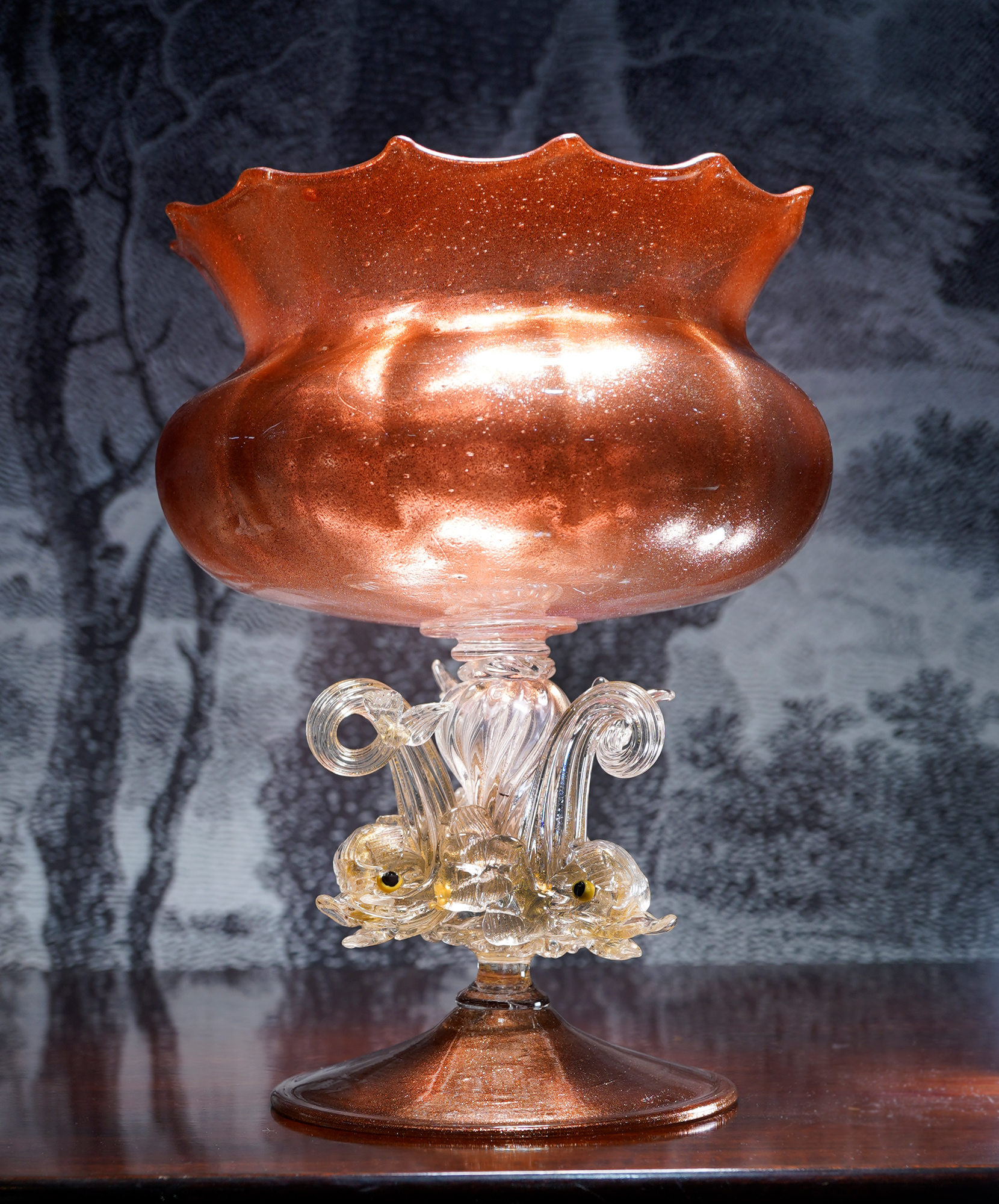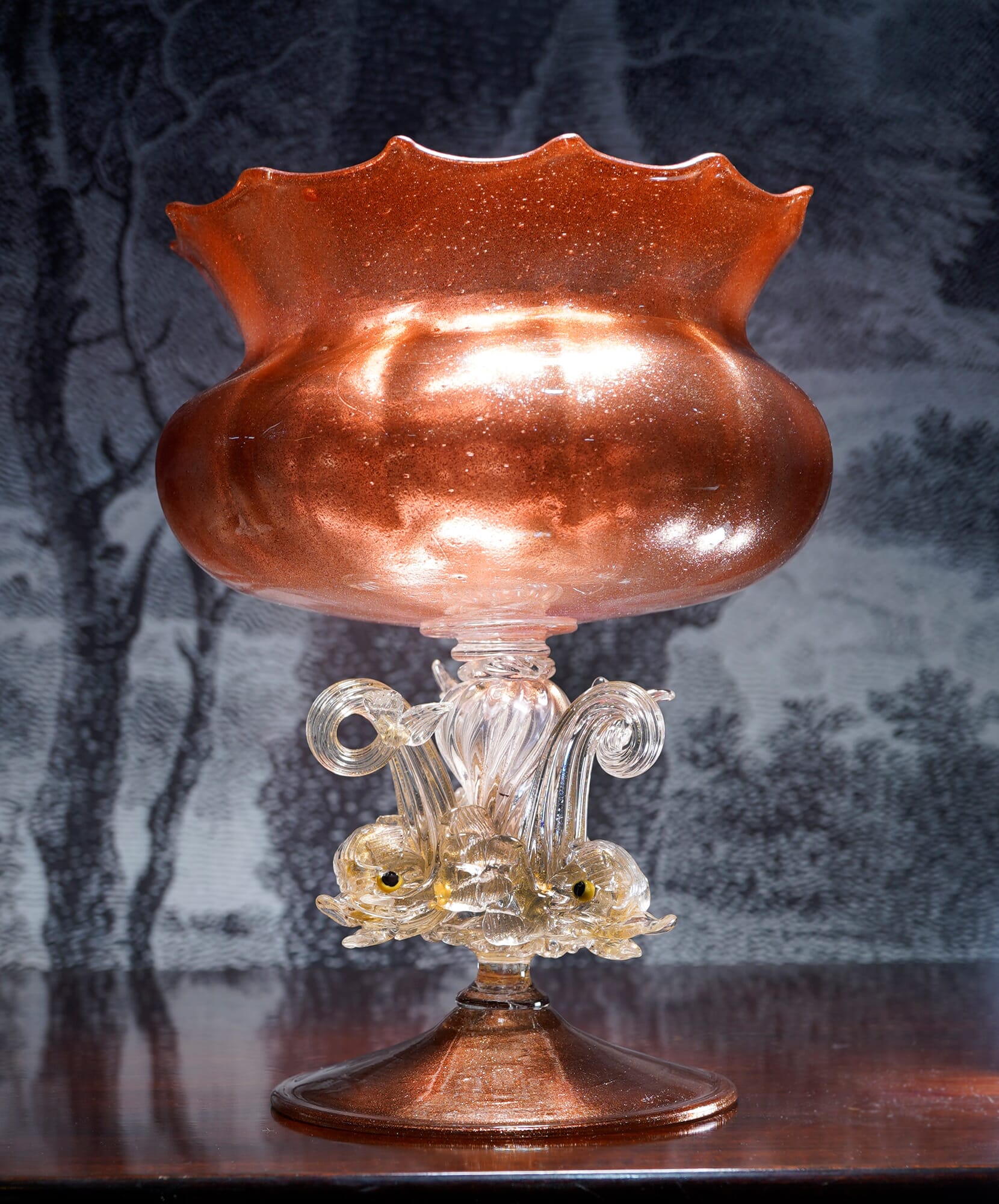 This flamboyant piece of glass is – believe it or not – Italian! Actually a stunning example of an interesting period in the development of the 'Murano Glass' we are familiar with, it dates to the later 19th century years when the revival of the Italian Art Glass was just beginning. It comes from the workshop of Antonio Salviati (1816-1890), who paired up with an English archaeologist, Sir Austen H. Layard, M.P. (1817-94).
Salviati's products, the 'Compagnia Venezia-Murano', won the highest prize, a gold medal indicating the First Order of Merit. After the exhibition closed in 1881, 130 pieces were purchased for the Gallery, which still retains a good number of them. At the same time, the impressive wealth in Melbourne meant the top-end department stores were also offering these luxury products for sale. As this piece was sourced in Melbourne generations ago, it is most probably from one of those sources.
We have an article on this splendid centrepiece and the connection with the 1880 International Exhibition in Melbourne.
Arnold Jarvis 1881-1959 – local artist of interest
Arnold Jarvis was a prolific artist, specialising in classic Australian vistas with ancient River Redgums, and was once described as 'The other Hans Heyson'. However, he doesn't even come close to Hans Heyson's value today, and his story is somewhat neglected.
He was born in South Australia, and literally 'joined the circus' in his teens, travelling as far as Perth to perform on stage. He had balance & tightrope acts – and a 'speed painting' show, where he would produce a painting from a blank canvas ready to hang on the wall in under 3 minutes! This was no doubt a brilliant way to refine his brushwork, as they say practice makes perfect, and he certainly perfected his impressions of ancient river redgums. By 1901, he was no longer a juggler, but a full-time artist.

We have a group of four Arnold Jarvis watercolours to show you today, including one remarkable example which includes an English thatched cottage, set on the Victorian coast! We have an interesting interpretation of this work, read more in the blog page dedicated to Arnold Jarvis.