Welcome to our latest 'Fresh Stock' release. There's a fine group from across the wide variety we stock, including more Sterling Silver, some terrific glass, useful furniture, and more. Featured also is a collection of Georgian Enamels.
Tudor Silver!
A fascinating piece of Sterling Silver has a story to tell.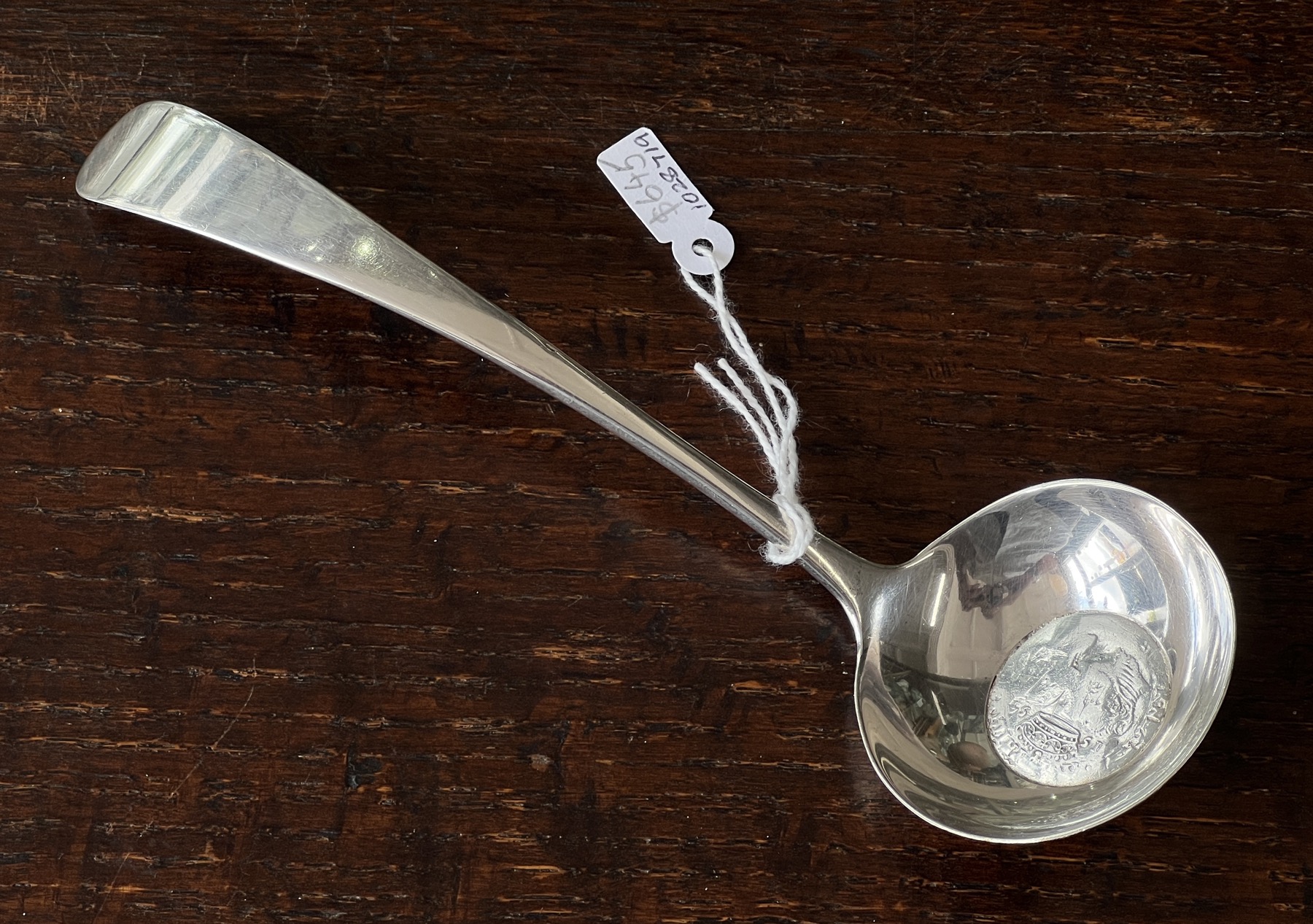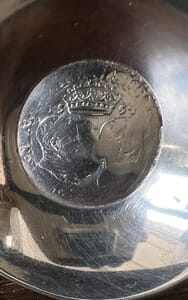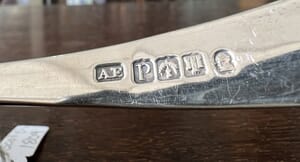 It's Scottish Sterling Silver from the Georgian era, made in Edinburgh in 1809. That alone makes it an item of interest.
However, the base of the bowl is a flat disk: coin-like, in fact….. and when you look closely, the heads of a King & Queen are visible, along with the date '1554'. This is a 'Coin Spoon'. Incorporating coins as bowls in spoons is common in the later 19th century, when they often used obsolete Georgian currency. The silver of the coin, of course, is literally 'Sterling' – guaranteed by the Crown to be consistently 92.5%, or .925 parts silver. This meant the entire creation could be assayed as 'Sterling' correctly.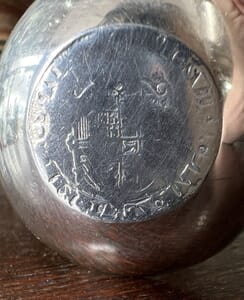 Any coin collector must by now be recoiling in horror! This is a rare coin, a commemorative for the marriage of Mary Tudor to Phillip II of Spain.
This is the Mary known to us as 'Bloody Mary'….. She was the daughter of Henry VIII and Catherine of Aragon, and strongly Catholic. When her young half-brother, King Edward VI, died aged 15 in 1553, and the removal of the inconvenient Lady Jane Grey from the throne, she ascended the throne as Mary I. The marriage to Phillip II of Spain – her cousin – was her attempt to secure the throne for the Catholic cause; unfortunately the crisis which her father had created by breaking away from the Catholic world meant this was no simple task. Ruling with an iron fist, she had religious opponents killed. Her reign was short, lasting just 4 years until her death in 1558. Waiting patiently in the wings was the 'Virgin Queen', Elizabeth I, whose long reign was to lay the foundations for the mighty British Empire that followed in the next few centuries.
In good condition, one might bring over £2,000 today; this example….. probably not!
Georgian Enamels
We have a fine group of these small treasures – the rarest being a 'cameo' decorated example, circa 1795. This is directly imitating the Wedgwood jasperware examples of the period, and is the only example of this type we have seen.